Liverpool can only blame themselves for various shortcomings so far this season, but they are also not getting the rub of the green in the slightest.
The tedium of another international break is upon us, and fans are left stewing over recent Reds results.
Sunday's 1-1 draw at Newcastle was just the latest example of Jurgen Klopp's side coming up short at both ends of the pitch, making it just one win in seven matches since the 4-0 victory over Arsenal.
Despite bossing the majority of their games in 2017/18, defensive ineptitude, sloppy finishing and a soft centre have all been major issues for Liverpool.
Both Klopp and his players have to shoulder the blame for this, and a lot of the criticism that has come their way has been entirely justified.
They have, however, been dealt a bad hand when luck has come into play, with very little working in their favour.
A fair excuse?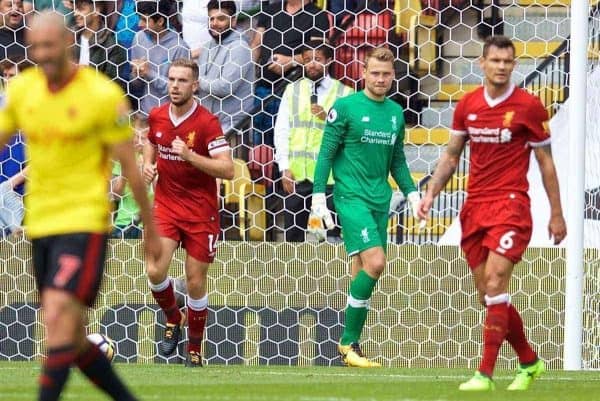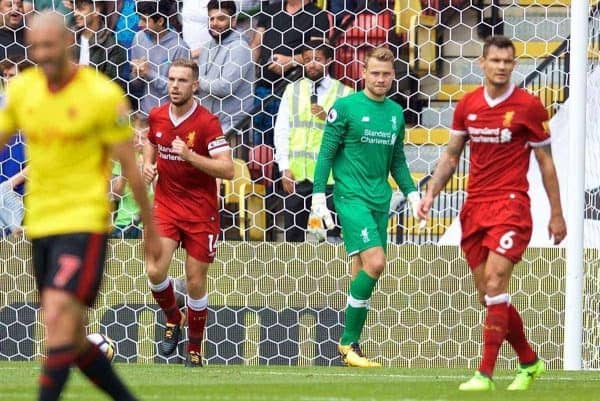 The bad luck argument is one that riles a lot of supporters, with many seeing it as a lazy excuse that cuts an under-performing team some undeserved slack.
While it should never be used as the main reason for a team's struggles, a lot has worked against Liverpool since August.
The opening day draw at Watford saw trademark hapless defending from the Reds, but things could have been so different with some luck on their side.
Abdoulaye Doucoure's equaliser to make it 2-2 was desperately unfortunate after Trent Alexander-Arnold's clearance hit Joel Matip and deflected into the Watford man's path, while Miguel Britos' last-gasp strike was offside.
The galling 5-0 defeat at Man City turned in one moment, after Sadio Mane's sending off.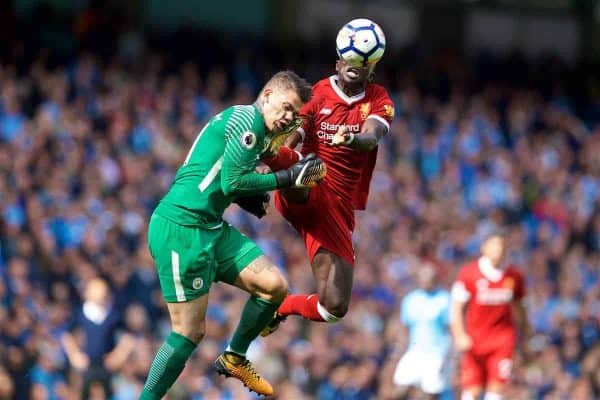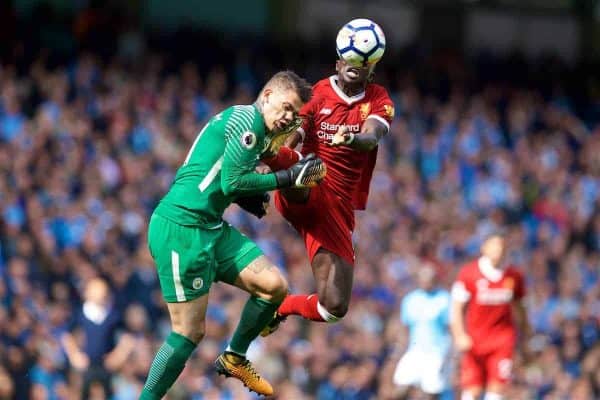 Regardless of whether you think the decision was correct, Liverpool's star man was so unlucky, and the Reds were outplaying their opponents at the time of the incident.
Mane's eyes never left the ball before his collision with Ederson, and had he been a split-second faster to the ball, the goalkeeper would have been red carded and the match would have panned out very differently.
Burnley were then comprehensively outplayed at Anfield, only for Nick Pope to have the game of his life in goal, making eight saves from nine shots on target.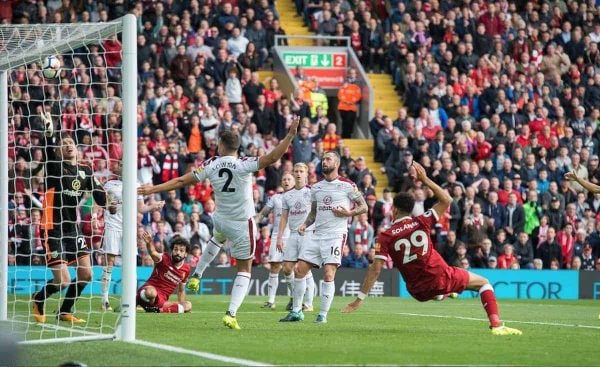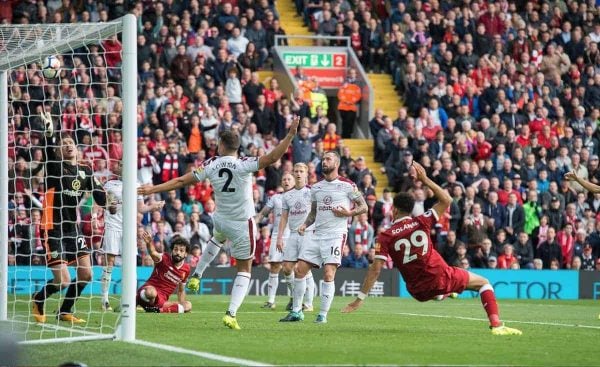 Compare that to the Clarets' matches in and around the Liverpool game, and it is easy to feel a little robbed.
Spurs managed just five shots on target in their 1-1 draw at Wembley yet took the same points off Burnley as the Reds managed.
Crystal Palace and Everton had four apiece—both of which resulted in 1-0 defeats—and Huddersfield had just two efforts on target in a drab stalemate.
Again, they took the same points off Burnley as Liverpool managed, despite Klopp's side having four times as many attempts saved.
The League Cup exit at the hands of Leicester City saw Liverpool dominate once more, only for Shinji Okazaki to open the scoring via a deflection off Andrew Robertson.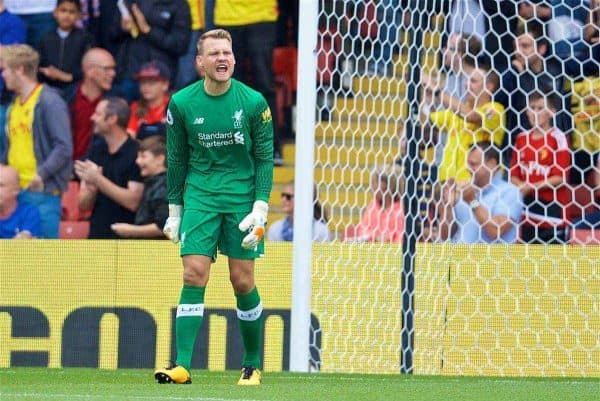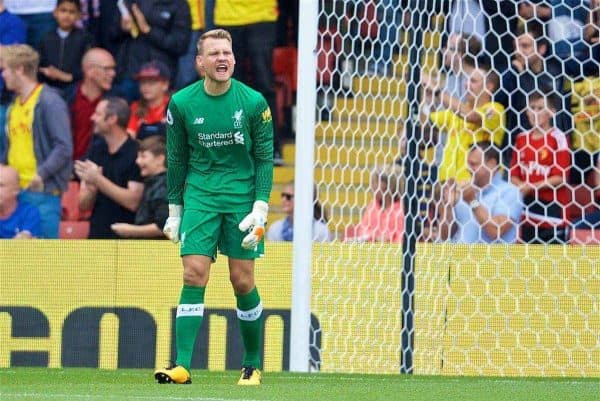 Four days later, a clear foul on Simon Mignolet was not given and Okazaki levelled matters prior to the Reds eventually winning.
Against Spartak Moscow, Philippe Coutinho was harshly adjudged to have committed a foul, with Fernando curling home the resulting free-kick.
Sunday's clash at St James' Park was the latest show of misfortune, with Joselu's laughable equaliser summing up the Reds' season.
Granted, the defending in the lead-up to it was appalling, but Matip's well-timed tackle took a ricochet off the Newcastle man's shin and agonisingly rolled into the net.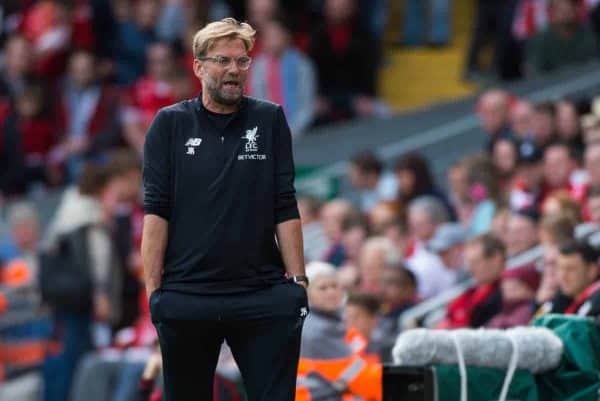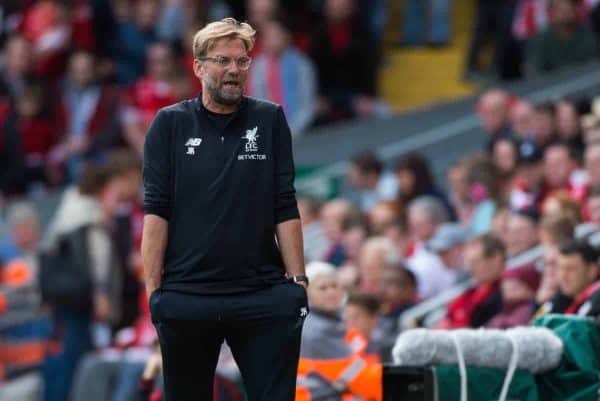 At the other end of the pitch, Liverpool have had to work so hard to score goals in 17/18.
Their 13.1 percent conversion rate in the league is worse than Man United (24.4%), Man City (21.8%), Chelsea (21.4%) and Tottenham (16.1%), and the only season on a par in the last six years was 2014/15.
Conversely, so many of the goals that the Reds have let in have been either offered on a plate or luckless.
Only Man City (44) and Spurs (54) have conceded less shots than Liverpool (61) so far this season, but 20% of those have gone in—a more leaky conversion rate than any side in the division.
The Reds' rivals don't seem to have suffered with the same level of misfortune, of course partly due to them being stronger at the back and more ruthless going forward.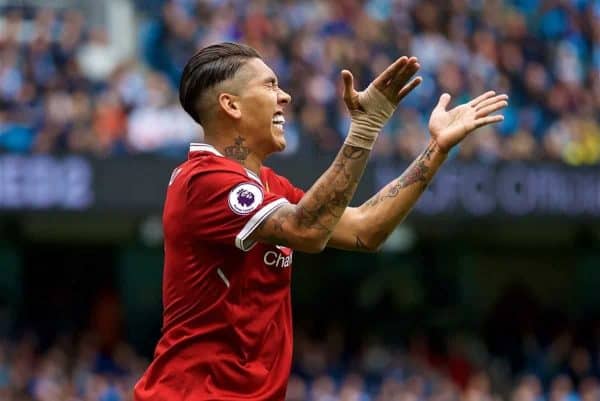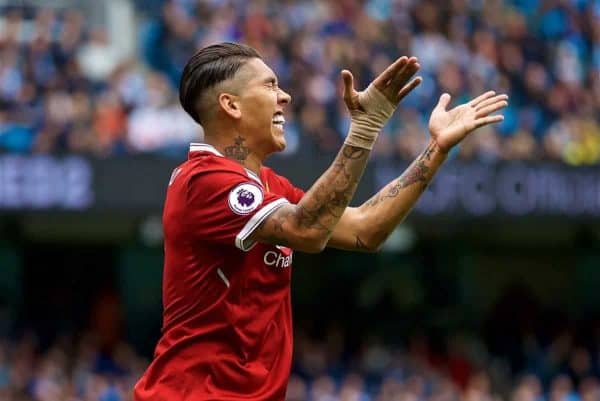 Arsenal saw their woodwork hit at home to both West Brom and Brighton & Hove Albion, before grinding out ugly wins.
The Gunners are somehow ahead of Liverpool in the table, even though they have barely played well in a single game.
Man United were opened up several times by Everton, only for dreadful finishing to let them off, and City's late, late win at Bournemouth came seconds after being awarded a free-kick for a perfectly-timed tackle by Lys Mousset.
This could easily sound like sour grapes, and as mentioned, there is far more to football than bad luck, but it is also wrong to deny it plays a key role.
Has fortune really fallen on the side of Liverpool a single time since the opening day?
In the interest of fairness

Before this sounds like a hard-done-by tale, Liverpool have been on the receiving end of their share of luck over the years.
It is something that often aids teams in moments of good form, and disappears when most needed.
The incredible march to Champions League glory under Rafa Benitez in 2005 saw some memorable backs-to-the-wall performances, but also plenty of fortuitous moments.
Chelsea missed countless opportunities in the semi-final second-leg at Anfield—Luis Garcia's "ghost goal" could be considered lucky—with Eidur Gudjohnsen's stoppage time miss millimetres from sending Liverpool crashing out.
Jerzy Dudek's unfathomable save from Andriy Shevchenko in the final still beggars belief to this day, and was a moment that almost seemed to suggest Liverpool's name was on the trophy.
Big decisions also went the Reds' way in both legs of the quarter-final against Arsenal three years later, with Dirk Kuyt blatantly tugging back Alexander Hleb, and Ryan Babel going down softly after a tussle with Kolo Toure.
In 2013/14, Brendan Rodgers was blessed with having almost no injuries during the second-half of the season, and it helped greatly in their title challenge.

Without the luxury of the team picking itself every week, they would never have come so close to winning the Premier League.
There was also the 2001 FA Cup final against Arsenal, in which Stephane Henchoz's blatant handball was ignored, saving him from a red card and Liverpool from conceding a penalty.
Michael Owen then won it by himself, despite the Gunners' superiority all afternoon.
These are just a few examples to show that fortune has favoured Liverpool; it should not diminish their achievements, just like the current woes shouldn't be ignored, but it has to be acknowledged.
Plenty to work on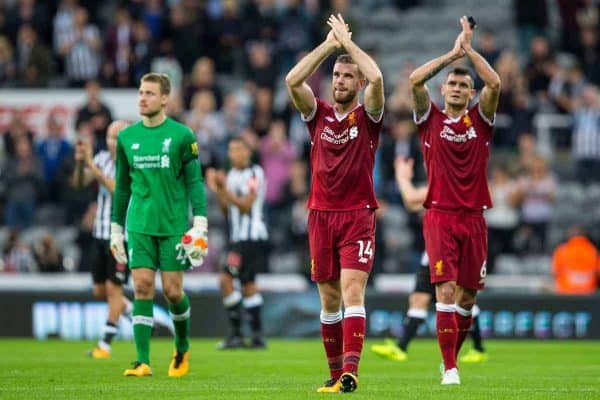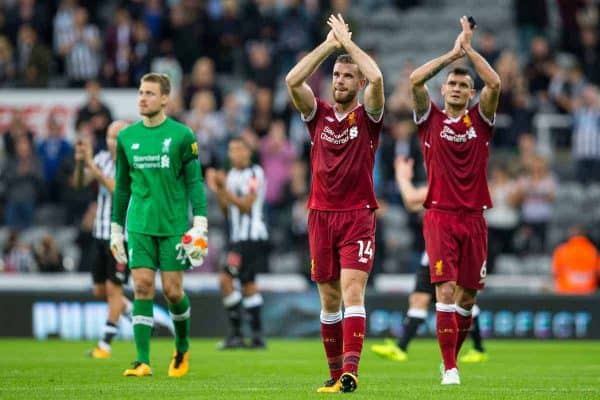 Big improvements are required when Klopp welcomes his players back to Melwood next week, especially with bitter rivals Man United up next on October 14.
Liverpool are in disarray at the back, with so many goals falling into the category of 'soft', and their lack of ruthlessness in the final third is also embarrassing bad.
It is vital to remember that the Reds have actually played well this season on the whole, though, in terms of their general approach. It is criminal to base form solely around results.
Ironing out their deficiencies and showing they have a backbone are the priorities for Liverpool, but getting the rub of the green would also make a noticeable difference.
Very few key decisions and lucky bounces are working in Liverpool's favour this season, and their results have been poorer because of it.
It is very easy to ignore that fortune plays an important role in football, but so fine are the margins in modern football, it can be crucial.
We have experienced both sides of it down the years.