Huddersfield Town are in buoyant mood ahead of their trip to Anfield on Saturday afternoon, with a positive result predicted by a Terriers supporter.
Liverpool host the Premier League newcomers this weekend, as friends Jurgen Klopp and David Wagner go head to head on Merseyside.
It is a vital game for the Reds, especially following last weekend's hefty defeat to Tottenham, but Huddersfield will have other ideas.
Their shock victory at home to Man United will have given them so much confidence, and Klopp's men will have to play well to beat the Yorkshire side.
Ahead of the game, we spoke to Nathan Hosker (@htafcslo), Huddersfield's Supporter Liaison Officer, to get his thoughts on his side, Liverpool and Saturday's clash.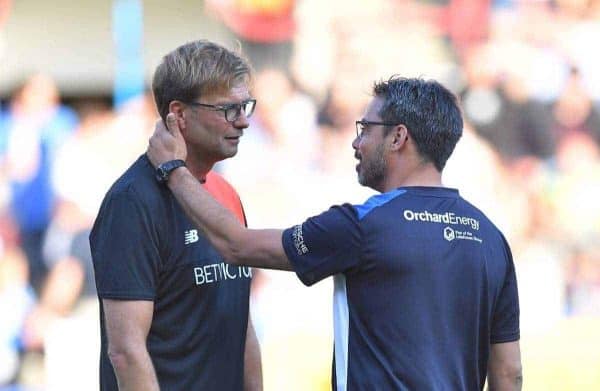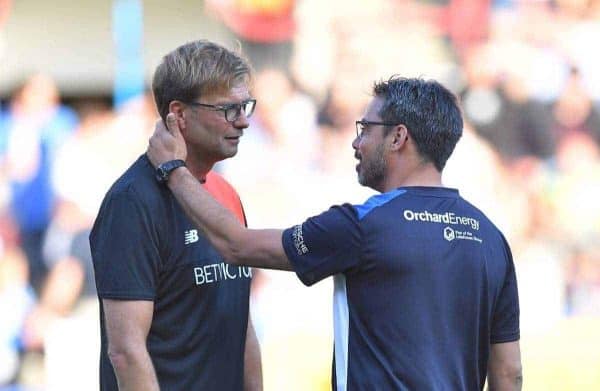 Huddersfield sit 11th in the Premier League – how happy are you with their start to the season?
Very happy. I thought the opening day result at Crystal Palace was unbelievable!
The draws with Leicester City and Southampton proved that in the early exchanges that we can compete with the established teams in the Premier League.
Defeats are always going to happen, even though losing to Spurs and Swansea City was hard to take, but at the moment Spurs are excelling.
The ultimate result of the season so far has to be last weekend against Man United. I don't think many Town fans thought we would get the three points against the Red Devils; but you know football is a funny old game, and in the end, the unbelievable happened.
There were scenes of jubilation in the stands as both Aaron Mooy and Laurent Depoitre put the fans in dreamland.
Tell us about David Wagner – what makes him so special?
He got the club promoted to the Premier League, need I say more?
Joking aside, David Wagner is somebody I feel the fans can relate to. By that I mean he is someone who understands and mirrors the way a Yorkshire person explains themselves; there is no cutting corners, no excuses, just plain honest opinion.
Huddersfield is renowned for being a town that is full of hard-working people, and on matchdays they want to go watch a hard-working football team.
David's philosophy emphasises this and I believe that the "No Limits" attitude epitomises it.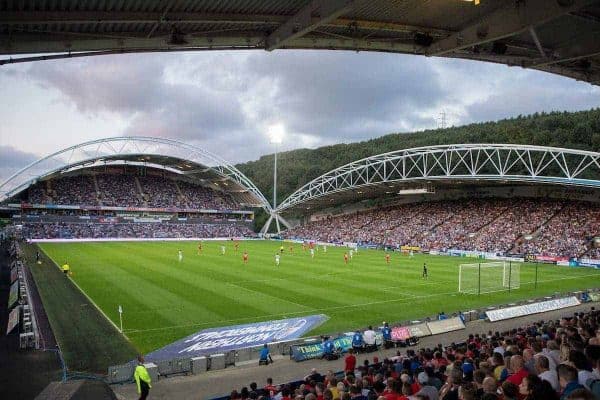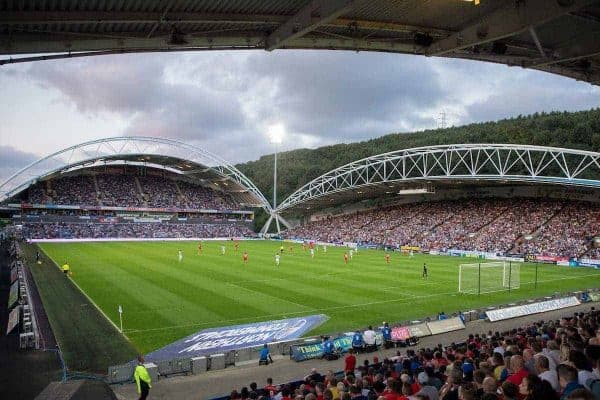 Who have been the Terriers' three best players so far this season, and why?
Christopher Schindler, Mooy and Depoitre.
Schindler has taken to the Premier League like a duck to water. His solid positioning and awareness of his opponents whilst the Terriers back-line has been under threat have been impeccable thus far.
Aaron Mooy, or the "Pasty Pirlo", as he is referred to in his native Australia, has once again been the pivot to which the team thrives upon. Most notable was his contribution against Man United.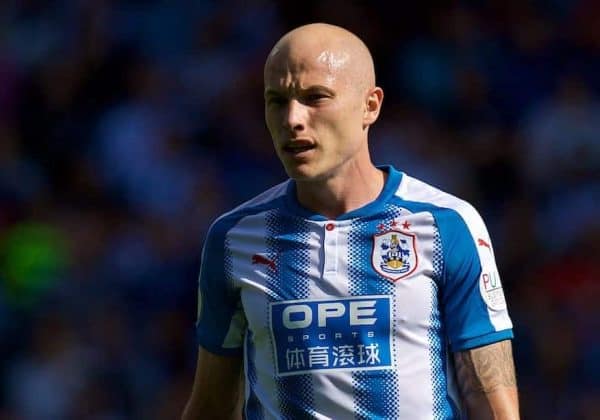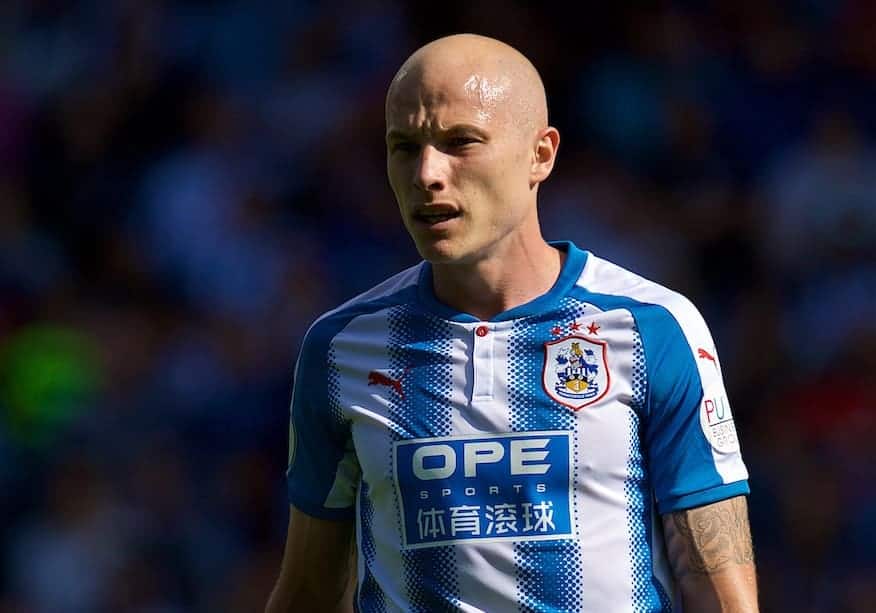 Mooy won the ball in the middle of the park and went about his mission on fizzing the ball through to Tom Ince like it was nothing. Ince was very unlucky not to get a goal for us – I feel that when he does get one, the floodgates will open – but Mooy was on-hand and had the presence of mind to follow-up Ince's shot to power Town into the lead.
Depoitre is a £3.5million pound striker signed from Porto during the summer. I will be the first to admit that I had little knowledge of the burly, pacey powerhouse, but I feel that his contribution to the team is starting to become more noticeable as time goes on.
The Belgian has scored important goals against both Leicester and Manchester United, and is not afraid to track back and put his foot in when needed. He also has the nous to hold the ball up when required.
What would constitute a successful league campaign for Huddersfield?
Simple but yet definitive – staying in the Premier League would be a successful season.
What have you made of Liverpool's start to 2017/18?
Personally, I feel that Liverpool can do a lot better than they are currently showing.
Their home record isn't particularly bad, but their away form has somewhat left a little to be desired. Damaging results against Man City and Tottenham have again highlighted that there are defensive frailties.
I watched the game against Spurs and I felt the organisation, awareness and communication between the Liverpool back-line and Simon Mignolet brings about more questions.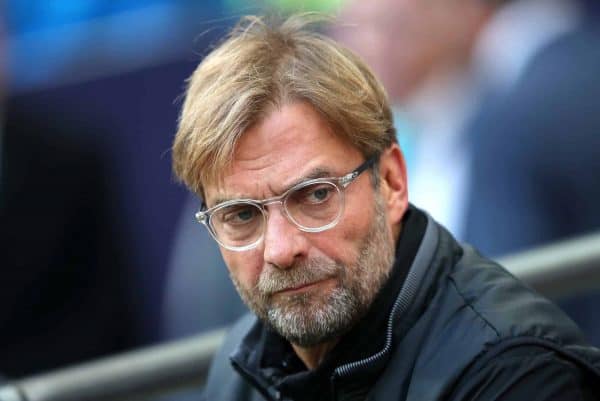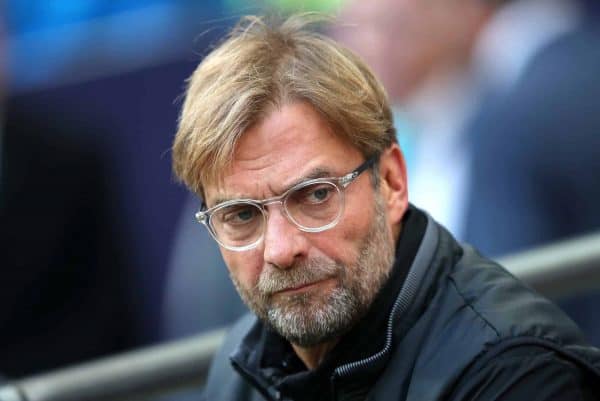 Sorry to say it, but with the most away goals conceded in the league at present, a title challenge even for the most optimistic Scouser has to be in some credible doubt.
Looking ahead to Saturday's game, where do you see the key battles taking place?
I believe the key battles will be between Chris Lowe and Mohamed Salah, in a bid to stop crosses coming in. Jordan Henderson and Aaron Mooy will tussle to see who can win the ball and act as the focal point for each team.
Depoitre vs. Dejan Lovren may well be an interesting battle – I am keen to see if Lovren's confidence has been knocked, and whether or not Depoitre can take advantage of that.
Schindler vs. Roberto Firmino is another key battle – can Mr Solid (Schindler) read the game well enough to stop the trickery of the Brazilian? Time will tell.
If you could put one Liverpool player in the Huddersfield team, who would it be?
Salah. The idea of him speeding down the right wing for the Terriers and delivering crosses for Depoitre and Steve Mounie would be a joy to behold.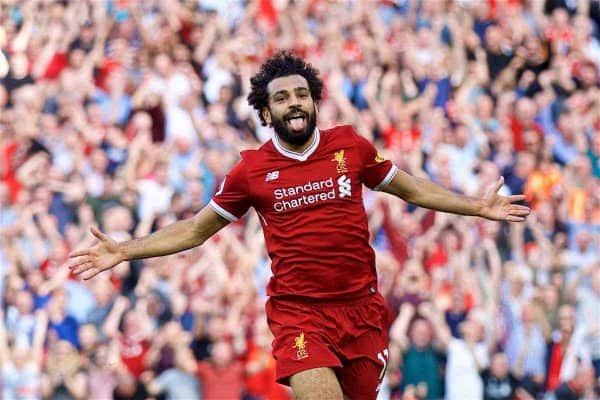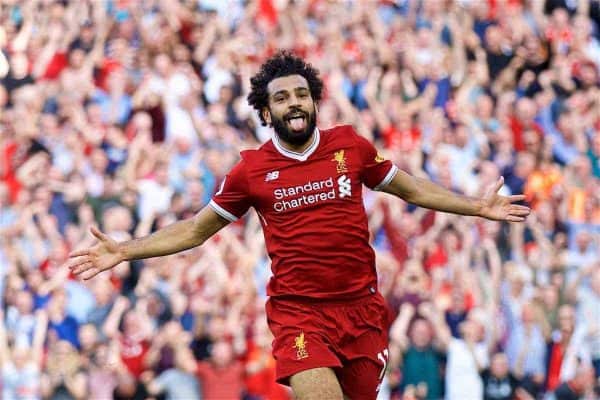 He can also cut inside and find the net, and his scoring ability would be an added bonus to the team.
Finally, hit me with your prediction……
My heart says 2-1 to the Terriers but my head says 1-1, so I'm going to stick with the latter.
A share of the spoils for both sides.