Accountability must be with the manager for Liverpool's continued defensive failings and the lack of options in the defence, writes Alex Malone after Sunday's shitshow against Spurs.
It would be far too easy to focus attention on Dejan Lovren's role in this catastrophe. Yes, he was culpable for handing the game to Spurs on a silver platter within the first 11 minutes of this game from which there was no way back. But there was so, so much more wrong with Sunday's performance than just him.
In big games, big players step up. The weak choose to hide. Many Liverpool players, as they did against Man City, chose the latter. The defence, individually and as a unit, was a shambles. Can, Henderson and Milner were again invisible in midfield.
It's worth remembering that prior to this game, Spurs – for all the Harry Kane hype – had scored just three goals in four home games this season. Kane hadn't scored any of them.
But if any game this season has shown Jurgen Klopp just how defensively remiss he was in the last several transfer windows, it was this one.
Spurs were made to look like Barcelona going forward. They looked likely to score with every attack and they barely had to break a sweat to achieve it.
Lovren was bewildered from the kick-off, and even by his standards, was bewilderingly poor. It is no exaggeration to call this a 'career-defining' performance and one from which he may never recover. He was rightly substituted before he could do any more damage.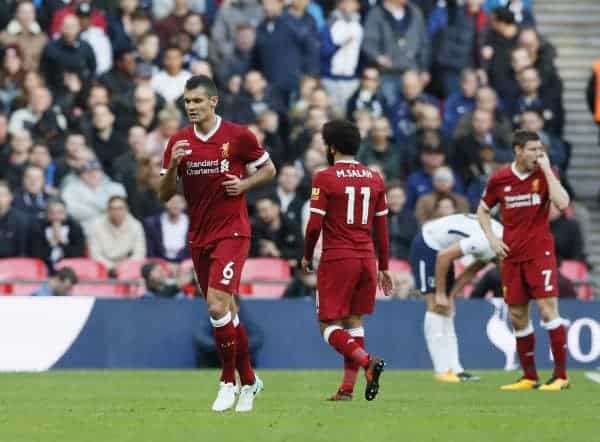 Klopp has to be held accountable for deciding that a back five including Lovren, Moreno and Mignolet is good enough, strong enough and capable enough to represent our club. (I'm not overlooking Matip, but I think he might possibly be salvageable with better players around him, while Gomez has time, and probably a positional change on his side.)
The worst overall defensive record after 9 games in 53 years and the worst away defensive record since horses pulled carriages along the cobbled streets suggests Klopp has got it dead wrong.
We have conceded seven (or 88%) more away goals more than two of the teams in the bottom three.
We have conceded three more than bottom-placed Crystal Palace, who have yet to register a single point in away games.
We have conceded more away goals than any other Premier League team.
For several seasons, Liverpool's entire back five has been a liability. It ended up costing Brendan Rodgers his job, and yet four of the back five starters now are Rodgers players.
There are games, such as against Maribor, where all looks rosy, composed, controlled. But your grandmother and her knitting circle could have kept a clean sheet against Maribor.
The only reason for continuing to pick these five is that there are no other 'tried and tested' options. Other than the under-utilised Robertson and the equally suspect Karius and Klavan, the cupboard is just about bare.
The fact there are no viable alternatives is 100% down to the manager.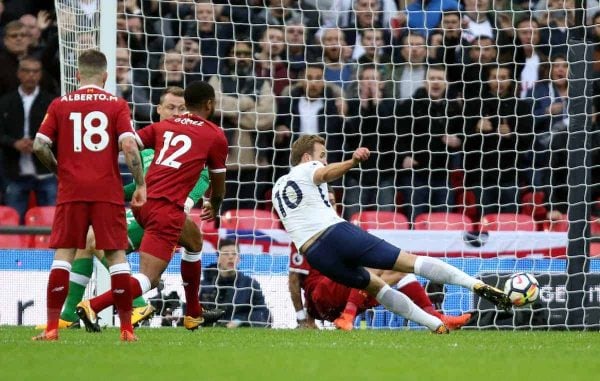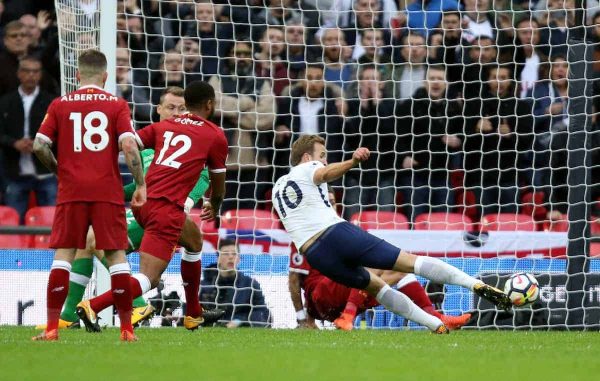 We were comprehensively, and unsurprisingly, destroyed by Harry Kane and the rest of the Spurs attack, but it was all too embarrassingly easy for them. Harry Kane is one of the deadliest strikers in world football. He has scored 45 goals in 40 games in 2017 for club and country. He's behind only Messi in league goals scored in Europe's top 5 leagues in 2017, yet he was given the freedom of Wembley. It's quite possible he's not had an easier game in 2017 than he had on Sunday.
The game exposed the entire Liverpool defence and midfield's collective inadequacies. Gomez failed to step up for goal number one. Milner was horribly outpaced by Son for goal number two. Matip headed a ball destined to go out of play right into the path of Ali for goal number three, with not a single Liverpool midfielder picking him up. It stemmed from yet another mis-control and subsequent foul by the rapidly regressing Emre Can. A trademark Mignolet flap resulted in the fourth.
Mignolet conceded four times from six Spurs efforts on target. In isolation, this can happen to anyone, but there have been too many games where Mignolet concedes goals from virtually every effort on target. This is just the latest in a long list. He had a rush of blood for the first goal when he should have stayed, and he failed to deal with a routine cross for the fourth. It's the same poor decision making that has blighted his entire Liverpool career.
What Spurs and Pochettino realised, contrary to the small club mentality of others, is that if you attack this Liverpool defence, they fold like a pack of cards. He didn't care that Liverpool pose a genuine attacking threat because he knows that his defence has been one of the most miserly in the Premier League for the last couple of seasons.
Spurs have conceded just 32 goals in the last 47 games over the last two seasons. That's 0.7 goals per game. Liverpool, in that same timeframe, have conceded 58 times, or 1.2 goals per game.
When a team has such stability behind them, they have license to express themselves as an attacking force. That's exactly what happened at Wembley and is exactly why Liverpool have been unceremoniously thumped by the best two teams in the division right now.
A team capable of challenging for top honours has the three units of defence, midfield and attack working symbiotically. There is a balance and a chemistry that effortlessly knits the whole team together. Behind them, they also have a world-class goalkeeper. Spurs, under the guidance of Pochettino have that right now.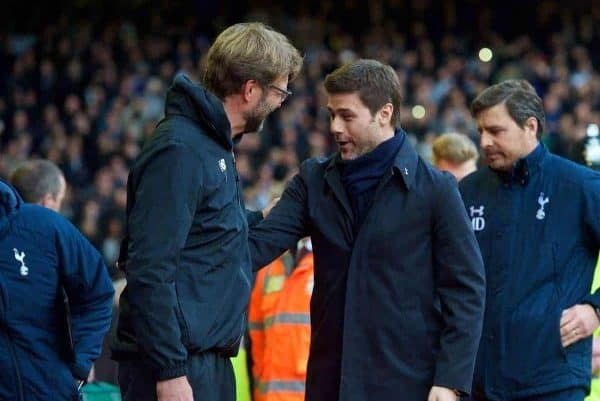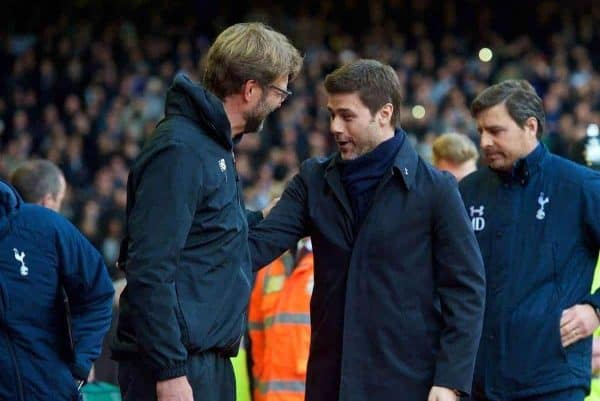 Liverpool, as I have stated previously, have a talented front three, a pedestrian midfield and a shockingly poor defence. Based on the collective and individual performance on display so far this season, it is hard to make a legitimate case for any of the current defenders or midfielders to be definite starters going forward. Not a single one of them has proven themselves good enough to have merited a guaranteed place in the first eleven.
Klopp's ambition is to have us once again challenging the elite. That feels like a million miles away right now. If he is ever to do so, in terms of the standard of player required, he has big decisions to make.