Speaking to BT Sport recently, Sami Hyypia provided a fair and accurate assessment of the Reds' issues at the back under Jurgen Klopp.
Over his decade of service at Anfield, Hyypia was a defensive rock; one of the most consistent, authoritative centre-backs of the Premier League era.
His transition into management has been mixed, as while he enjoyed success with Bayer Leverkusen, he struggled at both Brighton and his last job, at FC Zurich.
Currently without a club, Hyypia has made the move into punditry, and was part of BT Sport's panel for Liverpool's 3-0 win at home to Maribor in the Champions League on November 1.
Jurgen Klopp's side kept a clean sheet at Anfield that night, and have conceded just one goal in their last three games.
But Hyypia was certainly on the mark when discussing his former side's problems in the defensive third, with three key points standing out.
Lack of Protection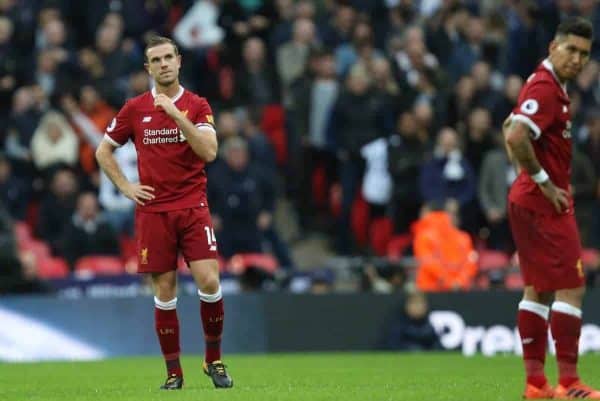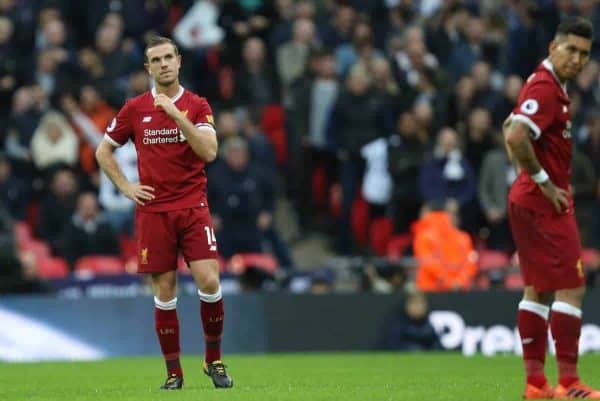 Owing to his experience, Hyypia was certainly sympathetic of Klopp's current centre-backs, proffering that he "had more protection" from the midfield.
"Maybe I would have had more difficulties if I had to play on the halfway line nowadays," he mused.
"How Jurgen Klopp wants the team to play the back four is actually defending near the halfway line and not nearer to their own goal. So the space at the back of the defence is much bigger."
It is telling that Liverpool haven't been able to call upon a top-level specialist defensive midfielder since Hyypia's own protectors, Didi Hamann and Javier Mascherano.
The decline of Lucas Leiva, used more as a centre-back in his final years at Anfield, saw the Brazilian leave for Lazio in the summer.
This has left Jordan Henderson as Klopp's de facto defensive midfielder, and his hybrid role as the No. 6 certainly leaves Liverpool's centre-backs with little in terms of a shield.
No Leaders, No Communication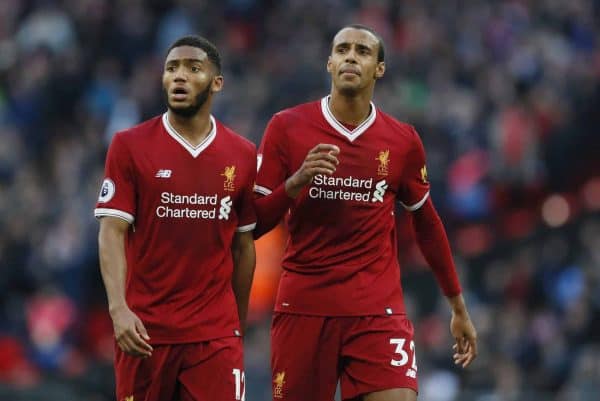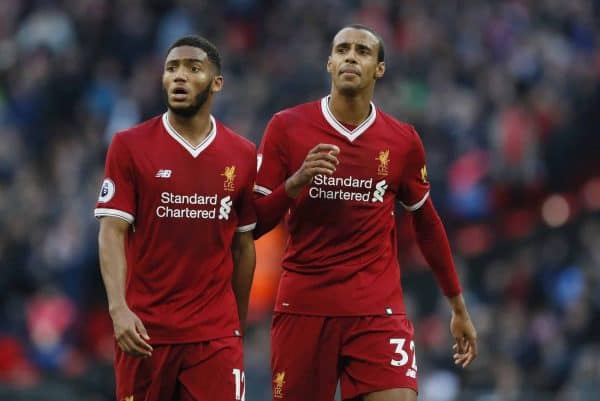 While he was more renowned for leading by example, with Jamie Carragher his enforcer, Hyypia was far from timid—which couldn't be said of the likes of Joel Matip and Ragnar Klavan.
"There is a lack of communication. They are not doing it together," he continued.
"There are situations where the centre-backs and defenders don't know who is going and who is staying.
"There are not enough leaders in the team. Somebody needs to take charge on the field and talk. Communication is everyone's responsibility."
Matip is an experienced centre-back with proven quality, Klavan is captain of the Estonia national team and Lovren has been lauded as a "good communicator."
But none possess a booming, organisational presence at the back, and Matip and Lovren's shrinking display in the recent 4-1 loss to Tottenham is evidence of that.
Need for Balance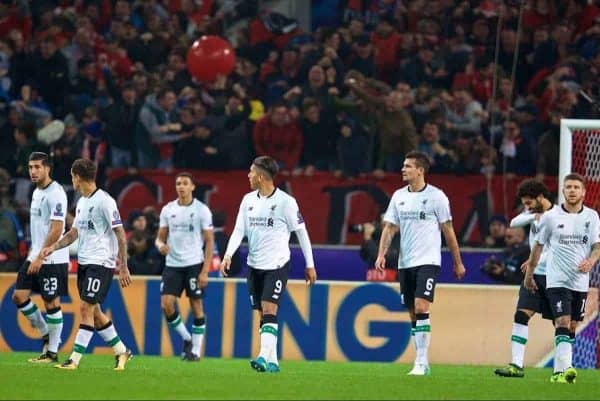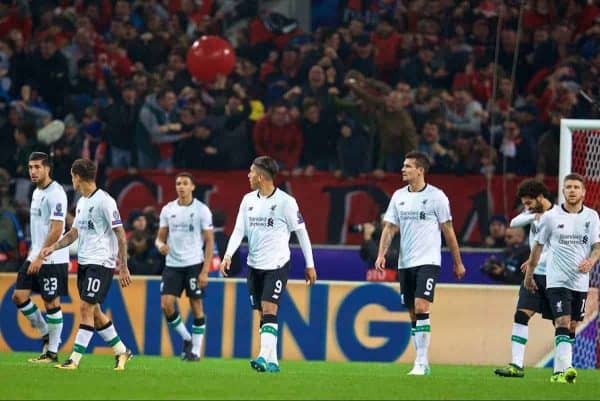 And with Hyypia operating under two more defensive managers in Gerard Houllier and Rafa Benitez, the 44-year-old highlighted a lack of cohesion within Klopp's ranks.
"There might be some issues with the balance in the game," he speculated.
"Everyone likes it when Liverpool is playing that game and everyone is going forward, but you need to have a balance in the game. In some situations the balance is not there."
Klopp has certainly opted for an attack-heavy approach since taking over in 2015, with Liverpool scoring 219 goals in 117 games, averaging more per game (1.87) than under Houllier (1.68), Benitez (1.67) and Brendan Rodgers (1.77).
But comparing his average of goals conceded per game (1.11) pales when up against both Houllier (0.97) and Benitez (0.86).
He has improved on Rodgers' record (1.21), but there remains a distinct lack of balance between defence and attack.
The demands he places on his full-backs and midfielders, and the high line deployed at the back, can put significant strain on his defenders.
Finding Solutions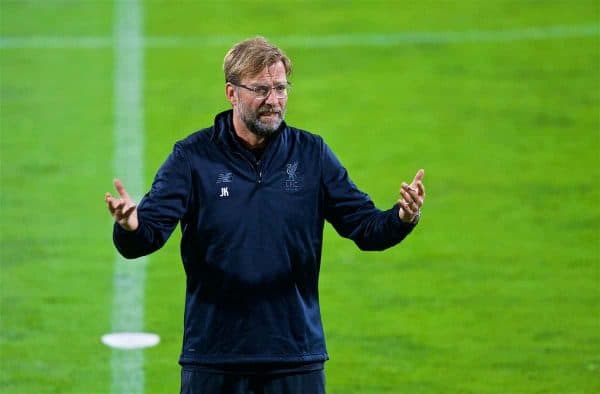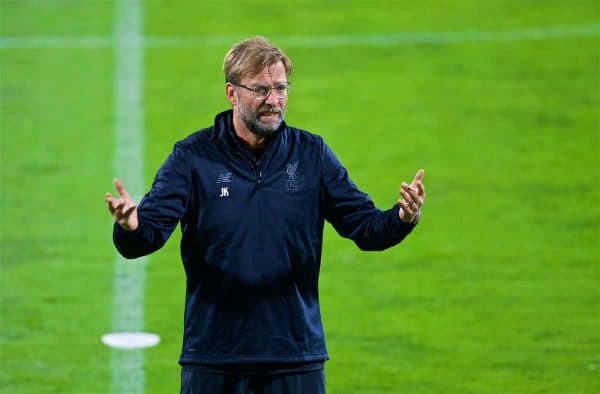 In the aftermath of his side's humiliation at Wembley, Klopp vowed to take to the training field to find solutions, and there is clear evidence of that on show.
Liverpool's 4-1 win at West Ham provided a host of encouraging signs in terms of defensive improvement, with Klopp altering his formation at the London Stadium to a 4-4-2.
The German fielded two No. 6s in Emre Can and Georginio Wijnaldum, and in turn they provided his centre-back pairing of Matip and Klavan with considerably more protection than is typical.
And deploying Sadio Mane and Alex Oxlade-Chamberlain as wide midfielders, sitting deeper and holding shape before pouncing on the counter-attack, gave the Reds more overall balance.
This is a system Klopp should be building on, as Hyypia is accurate with his assessment of their issues.
It can be argued that the 50-year-old attempted to address his side's lack of leaders with the failed pursuit of Southampton captain Virgil van Dijk in the summer, leaving Liverpool wanting.
The hope is that additional personnel, building on the progress Klopp has made, will provide the Reds with the solutions they require.