Chelsea manager Antonio Conte has criticised the demands of TV broadcasters on fixture scheduling ahead of Saturday's trip to Liverpool.
The Blues secured their place in the last 16 of the Champions League with a 4-0 win away to Qarabag in Azerbaijan on Wednesday night, 2,500 miles from London.
They flew back immediately after and were expected to land at Gatwick at around 4am on Thursday, before travelling to Merseyside on Friday for their clash with the Reds on Saturday evening.
This is an extreme example of the rigours of top-level football, but Conte struck a familiar chord when he addressed the situation.
"We have to work during the flight to prepare for the game against Liverpool," he told reporters in Baku.
"To have only one day to rest and prepare for such a big game is not easy. I think also it's not right.
"The English league is very tough. There are six top teams who try to fight for the title.
"To create, for the second time in only one and a half months, problems for one team is not right.
"Someone has to help us, the press, the TV, to underline this strange situation."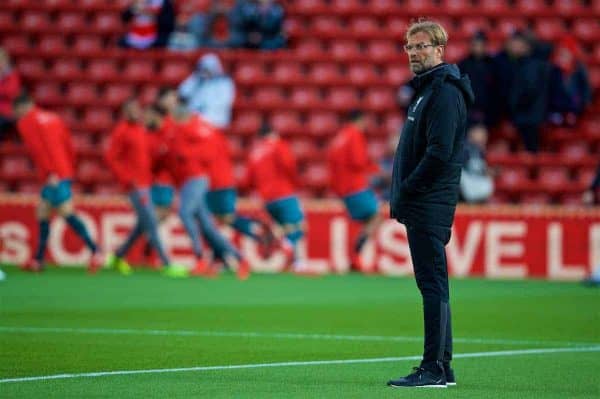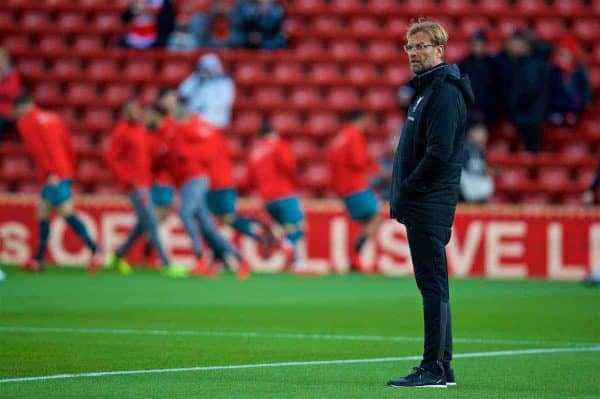 Liverpool have home advantage for the weekend's 5.30pm kickoff, and also the added benefit of a shorter trip back from Seville on Wednesday.
Jurgen Klopp opted to stay in Spain for an additional night in order to aid his preparations in terms of rest, and even then the Reds have been granted two further days on Chelsea.
This should serve as a boost for Klopp's side, but the German will still feel sympathy with Conte.
Speaking earlier in November, Klopp lamented a situation around the New Year when Liverpool are set to play two games in just three days: at home to Leicester City on December 30, then away to Burnley on January 1.
"Is there a reason why nobody plays in midweek at the start of January?" he asked.
"Because they've put us on the 30th and the 1st, but they could easily play all of the [second round of] games on the 3rd and the 4th.
"I don't understand it, is it not possible to play? Is there another Bonfire Night or something?
"Why is it? Does anybody know? You can't watch our game with Burnley on television, so why do you need a holiday to wait until Match of the Day?
"If it's on television we say 'OK, we signed a contract, we do it'. It's not on television, [so] why don't we play Tuesday or Wednesday?
"I stay with it, before we played, long before, we will never talk about it again. It's crazy.
"We are not the only one, Burnley has to do the same job, and all of the other teams.
"If you meet somebody and he knows why [scheduling is this way], he can call me."
Liverpool are working through a period of 13 games over 45 days, with the visit of Chelsea one of their biggest challenges as they look to put their midweek frustration behind them.