Jurgen Klopp made a switch of system for Liverpool's trip to take on West Ham on Saturday, rewarded with an emphatic 4-1 victory in London.
The absences of Jordan Henderson and Philippe Coutinho, and the prospect of a third consecutive game playing against a deep-sitting side, prompted Klopp to head back to the tactics board.
Before kickoff at the London Stadium, Alex Oxlade-Chamberlain was expected to take up a surprise role in the Reds' midfield three, with the returning Sadio Mane stationing himself in attack.
Instead, Klopp opted for an unorthodox 4-4-2 formation, with Oxlade-Chamberlain and Mane on either flank and Mohamed Salah supporting Roberto Firmino in attack.
It proved hugely successful, with Salah starring in his new focal role as he netted a brace in a convincing victory.
But while Liverpool were impressive going forward against the Hammers, Klopp explained after the game how his systematic tweaks were designed to provide his side with more stability.
"We changed the system and yesterday was the first time we did it, 4-4-2, which looked maybe from the beginning like a very offensive lineup," he told reporters.
"We had a different idea—we wanted to defend deeper, more compact and using the space which we had for the counter-attacks.
"We will never know how it would have been if we don't score the first one, I think it was kind of an open game up until then.
"We had to get used to it a little bit, it was difficult for the boys to wait a little bit more for the challenge than jump always."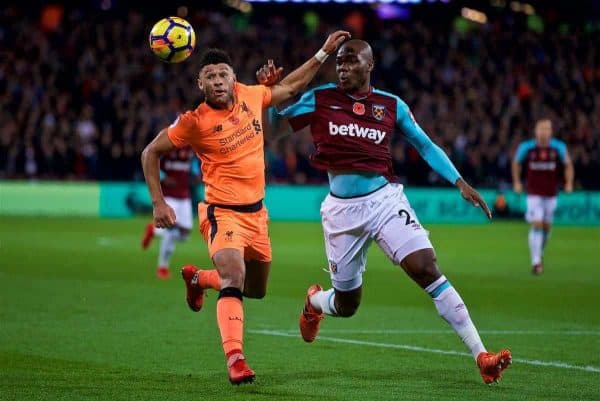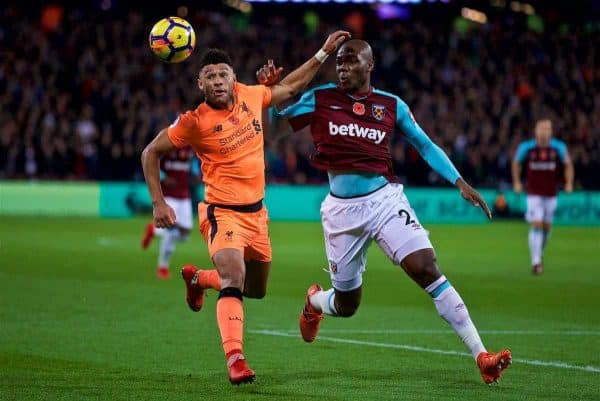 This serves as an encouraging development, particularly given criticism of Liverpool's fading pressing game during their poor run of form earlier this season.
Having been presented with a challenging clash away to a West Ham side expected to defend heavily, the Reds instead sat back more and waited for the counter-attack.
Salah's opener, coming straight from a home corner following a scintillating break involving both Mane and Oxlade-Chamberlain, was perhaps the best example of this approach.
While Liverpool will continue to look to take the game to their opposition under Klopp, largely due to their sublime offensive talent, this performance suggests there is more depth to this side.
The ability to mix up systems, approaches and formations is an invaluable quality, and Klopp may well have found his fabled plan B after all.