The midfield has been a problematic area in the past couple of games for Liverpool and it's an area Jurgen Klopp needs to improve quickly.
A number of problems have reared their head for Liverpool so far this season, and these have been highlighted during wins thrown away against Sevilla and Chelsea, as the team fails to show the resilience required to hold onto a lead.
The adage that a team learns more from a defeat than a victory is typically blurred when it comes to Liverpool, as everything seems to be, and in this case they're learning from merely not winning.
But are they learning?
Rotten core
The classic, much-discussed method of assembling a successful football team always begins with the core: Goalkeeper, central defender, midfielder, and centre-forward.
Liverpool appear to have done things differently by assembling a strong periphery around a core which is weak, or at best inconsistent.
Had the 2017 summer transfer window gone the way they wanted it to, they would have solved the two main problems through the middle—the centre of both defence and midfield.
The spine of the team would have been given a huge boost by the arrival of Naby Keita and Virgil van Dijk, but as it turned out the club are forced to wait until 2018 to officially sign Keita, when they are also likely to return for van Dijk.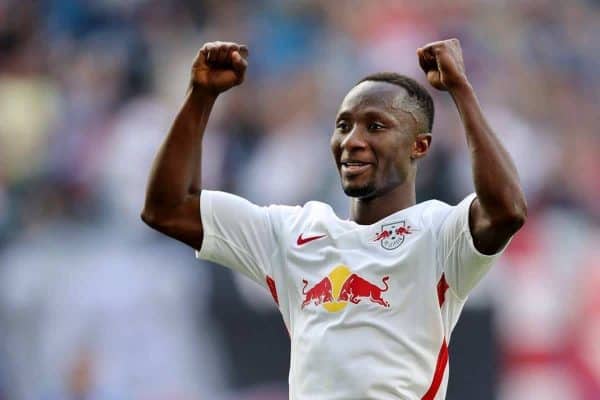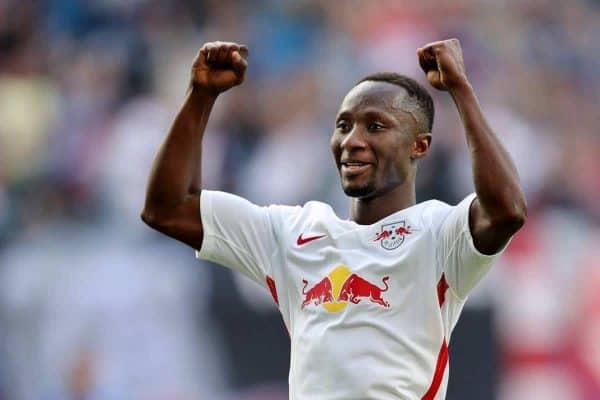 Philippe Coutinho's move to midfield looked like it would help things in the long term, while Emre Can's performances towards the end of the 2016/17 campaign showed that he was ready to step up and lead this side.
Coutinho, Can, and one of Georginio Wijnaldum, James Milner or Jordan Henderson looked like it might tide the team over until they can do business again in 2018, and the likes of Marko Grujic and Ovie Ejaria showed signs that they could step up when needed.
Midfield matters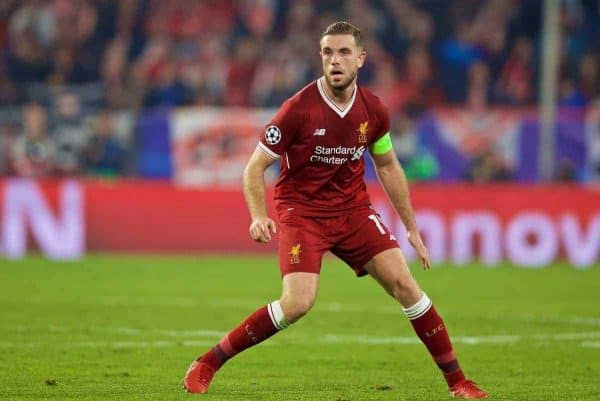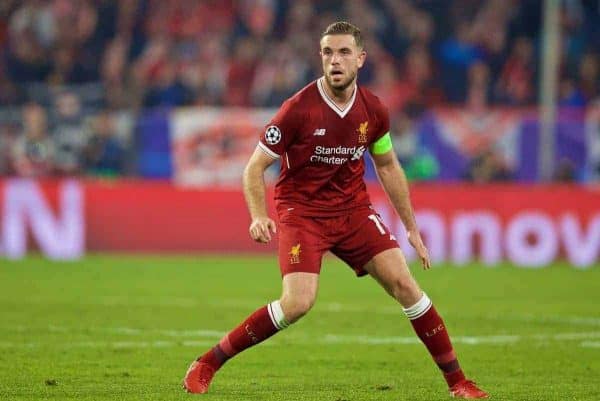 But this isn't how things have panned out.
Can has been in and out of the side due to a combination of injury and rotation.
In terms of tactics the German midfielder appeared to be playing a vital part in Klopp's new defensive midfield base albeit against weaker sides in the shape of Maribor and West Ham United.
He formed an effective double pivot alongside Wijnaldum who, despite going off injured at the start of the former fixture, has come into some decent form of his own having struggled to impact games at the start of the season.
The double pivot of Wijnaldum and Can looks like the side's best option at this current time; anything else is double trouble.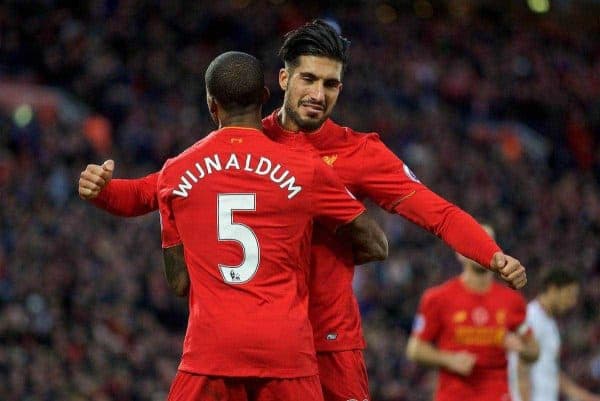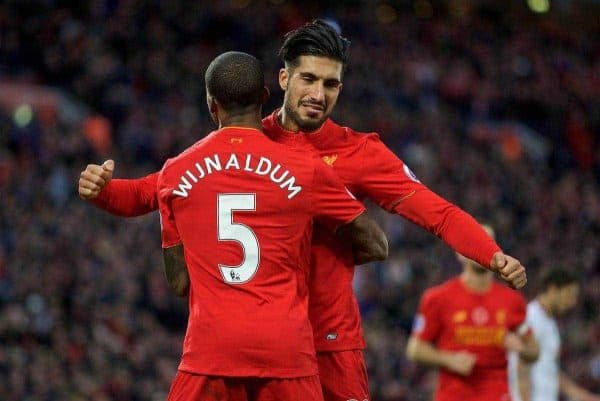 The Chelsea match was a continuation of the Sevilla game in that Liverpool's midfield were overrun by the opposition.
Despite going three goals ahead in Spain there were signs even in the first half that the Spanish side could break through and have a go at the defence as they pleased.
Henderson's problems in the deep lying midfield role are nothing new, but they have been glaringly obvious in the last two games.
To the side of him, Wijnaldum (Sevilla) and James Milner (Chelsea) failed to provide any support, while Coutinho found himself lucky to be surrounded by players even more ineffective than himself else he would have come in for much more criticism.
Chelsea analysis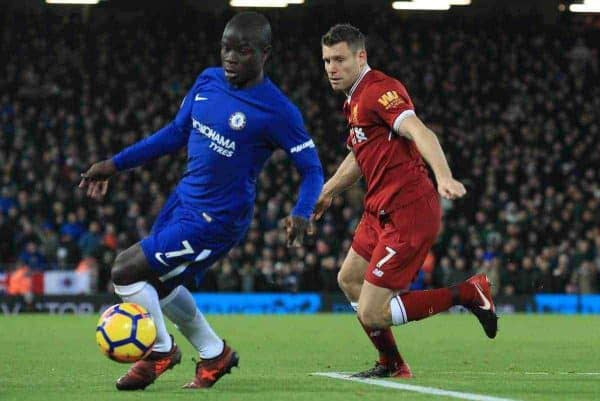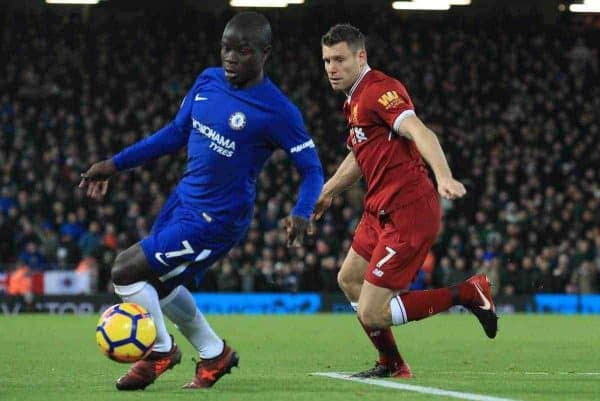 There are numerous examples of this lack of midfield support during the past few months, but a couple of moments against Chelsea explained a lot about the situation the team have found themselves in.
Joel Matip and Ragnar Klavan were regularly having to follow Eden Hazard or Alvaro Morata into midfield as there was no one ahead of them to offload them onto.
This then exposed the full-back areas, and was one of the big reasons Alberto Moreno's display was noticeably impressive against Chelsea, just as it was glaringly poor for similar reasons against Sevilla.
His interventions, particularly against Hazard, were vital and eye-catching. He was seemingly the only player in red who had the pace and anticipation to stop the Belgian attacker in his tracks.
The left-back's interventions are usually all or nothing, and in the past two games both extremes have been on display, but both were caused by the same problems in the middle.
The screenshot below shows Klavan following Hazard into midfield following a throw-in. Henderson and Milner are easily bypassed and their respective positions provide no cover for the centre-backs.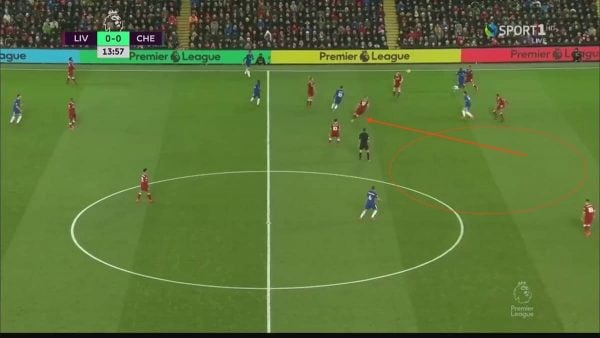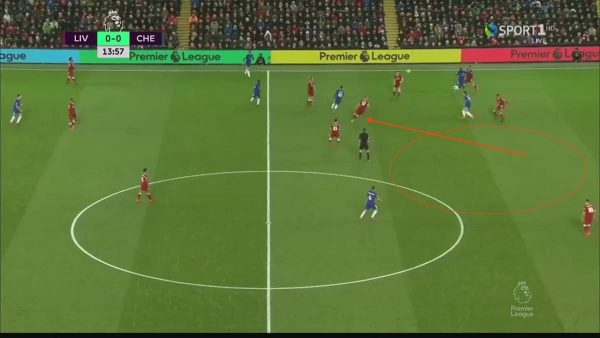 Moreno ends up having to cover across as Danny Drinkwater is played through on goal and neither Coutinho or Alex Oxlade-Chamberlain track his run.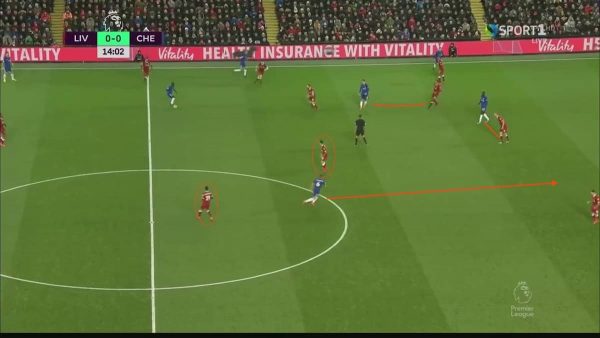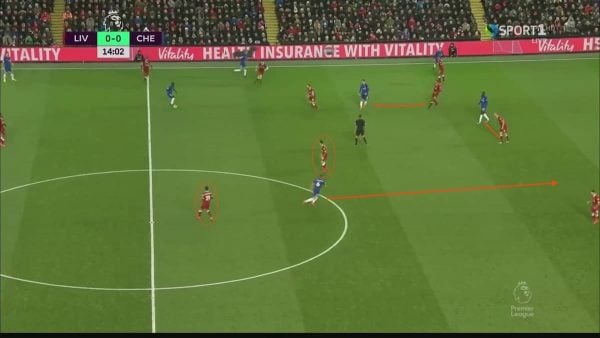 Tactical troubles
On the face of it this issue looks like solely one of personnel, but it's also tactical.
Henderson can't play the deep role to the required standard, and also appears to struggle in a double pivot.
His most effective position would be on the right of a midfield three, ahead of a holding player such as Can, but he rarely plays there.
Milner should be a solid, workmanlike option, but still doesn't convince that central midfield is his best role.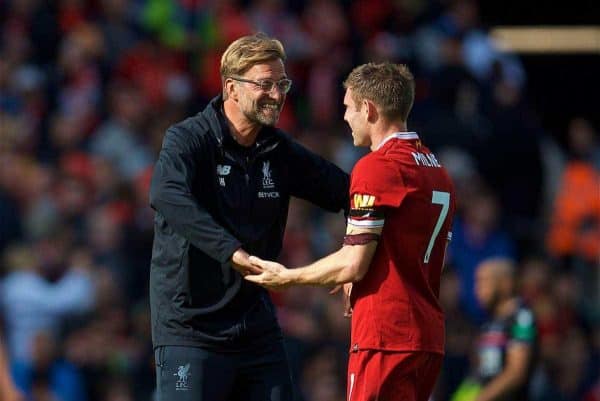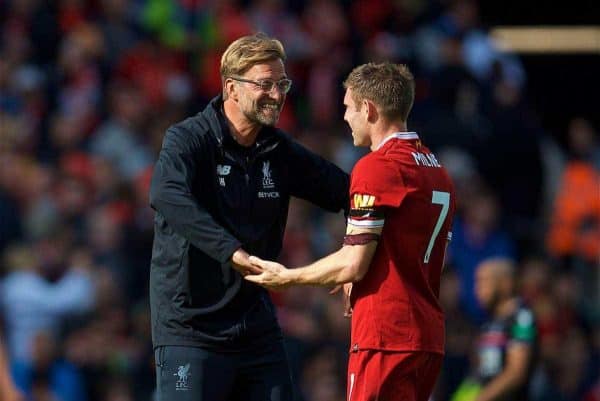 And against Chelsea, neither Englishman convinced as captain, and neither looked like they had the wherewithal to sort these problems out on the pitch by using their initiative.
Unless he turns to Ejaria and/or Grujic, Klopp is stumped.
Can's contract is expiring and there are few signs that it will be renewed.
Wijnaldum, meanwhile can be an excellent facilitator of play in both defence and attack, but at this stage, and in his current position, he doesn't seem like a player who can dictate a game himself.
A return to a double pivot looks like the answer, but at the moment the manager appears to lack the personnel to play it effectively, especially when Can is out of the picture.

Had Chelsea been more proactive and gone with three attackers rather than two, they may have had more joy against this midfield which was paper-thin, if it existed at all.
It was only in the latter stages of the game, when they introduced Pedro and Willian, that they really began to take advantage of this, and the goal which had been coming finally came through the Brazilian.
Klopp attempted to bolster his back line prior to the goal with a switch which would have seen a change to a 3-4-3, but referee Michael Oliver failed to acknowledge the fourth official and Adam Lallana, who was ready to come on.
However, the change came too late anyway, and there is plenty of work to come for Klopp, and possibly for the recruitment team, should this midfield problem remain unsolved for the rest of the season.