Kenny Dalglish has lifted the lid on his spell as Liverpool manager under Fenway Sports Group, and his plans if he hadn't left the club in 2012.
EXCLUSIVE
Dalglish made a triumphant return as interim manager at Anfield on the dismissal of Roy Hodgson in 2011, before being appointed for his second stint as permanent boss six months later.
The legendary Scot, who won 20 major honours during his playing career with the Reds, presided over a period of great change on Merseyside.
This saw a raft of talent brought in from British shores, including Jordan Henderson, Charlie Adam, Stewart Downing and Andy Carroll, but also a future icon in Luis Suarez.
His spell in charge of Liverpool in the modern era saw Dalglish seal their only silverware of the decade so far: the League Cup in 2012.
This, along with a perceived reluctance to spend, is often used as a critical yardstick for FSG, but Dalglish believes they were supportive owners.
Speaking to This is Anfield, the 66-year-old detailed how he had intended to build in the transfer market before his untimely exit three months on from lifting the trophy.
"To build on what we'd already got in. That was the only way forward," he said of his plans.

"There was certainly no obstruction, no conversation about how much we had to spend or who we wanted, the owners were excellent supporting the team financially.
"Fernando [Torres] went for £50 million, and we signed big Andy and ended up £20 million ahead of the game. I thought, 'that'll do me'.
"I found them, in the time that I was there, really supportive if you wanted to go and buy someone.
"Plus, if the money isn't there, it's not right for them to give you it. But if the money was there you could go and get it and they would be more than willing to support you.
"In terms of who we would've gone for, I cannot remember exactly.
"Where we were was not the finished product, but it was moving in the right direction. Especially from where we'd been two years before."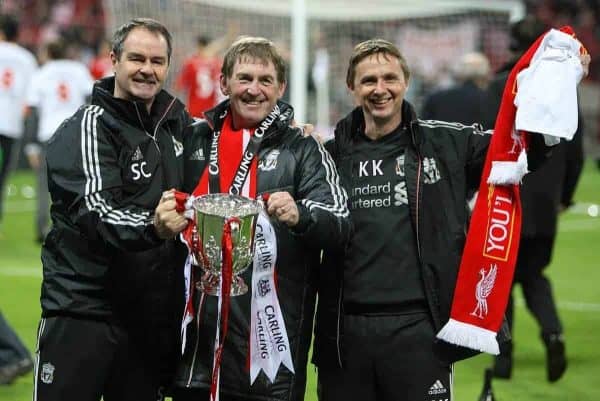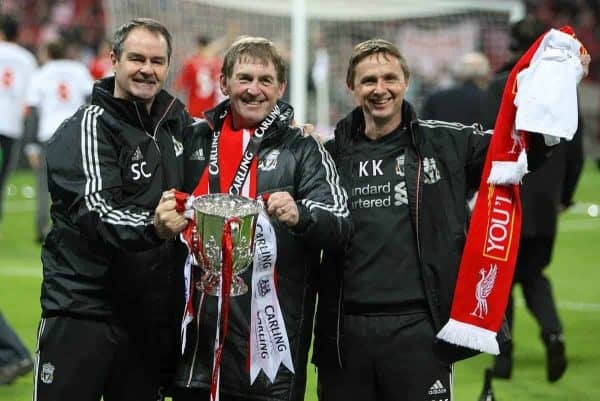 That the League Cup victory over Cardiff City remains Liverpool's only trophy since FA Cup success under Rafa Benitez in 2006 is a source of achievement for Dalglish.
While it can certainly be argued that both of his successors, Brendan Rodgers and Jurgen Klopp, have pushed the club forward more significantly, his achievement is tangible.
And asked whether he would have preferred a top-four finish in the Premier League, and the likelihood of remaining in his job, Dalglish was emphatic.
"I don't know what would've happened, but I'd have swapped the League Cup for the championship, [title – not top four]!" he joked.
"Arsene Wenger got in the top four for 20 years in a row and gets crucified—you don't get a trophy for getting in the top four.
"So you have to make your mind up, what is a greater achievement?
"I think getting in the top four and winning the cup are both great achievements, but you don't have a story to tell about a top-four finish, even though it is probably more lucrative.
"Maybe it's just the way we were brought up. You want to win."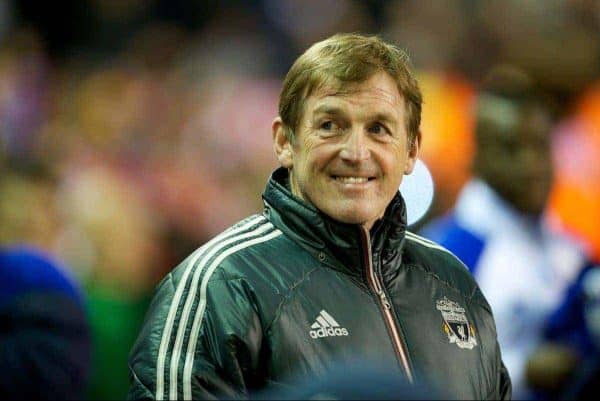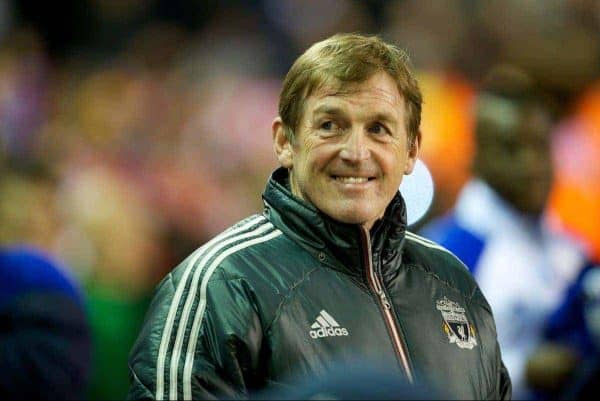 Hailing from a generation of players accustomed to success, Dalglish stressed the importance of silverware in the experience of supporting Liverpool.
"I loved winning a trophy when I came back in 2012. I think it's important for the current younger generation of Liverpool fans that they have a story to tell," he mused.
"They must be spewing about dad telling all these stories about European Cup finals and everything else.
"You shouldn't lose sight of how you do in the league, but I wanted supporters to have a story to tell about going to Wembley and winning.
"We had that in the semi-final of the cup when big Andy scored against Everton, I'm sure they have a story to tell about that.
"Unfortunately, they don't have one about Chelsea [in the final], other than Cech making that save at the death.
"It's important to do well in the league as well, but sometimes it's hard to do well in all three."
MORE FROM KENNY: Trials, tribulations, success and Knighthoods
* Dalglish was speaking ahead of the premiere of his new biopic KENNY. The DVD is released on November 20th. You can purchase it here.