We can do it on a cold Wednesday night in Stoke. Steven Scragg thinks the fine lines of the game are finally smiling on Liverpool.
There have been frustrations this season, everything has been fair game to be questioned.
The season started with Philippe Coutinho wanting to leave for Barcelona. It started with an unsuccessful attempt to sign Virgil van Dijk. It started with the projected, rather than the immediate signing of Naby Keita. It started with the non-signing of Thomas Lemar.
Frustrations were rife over the lack of a truly commanding goalkeeper, and a dominant central defender.
Frustrations bubbled to the surface over inabilities to close out victories against Watford, Burnley and Sevilla.
Frustrations escalated thanks to capitulations at Man City and Tottenham. We could barely buy a win from the beginning of September, to mid-October.
Salah though
Not much more can be said about Mohamed Salah, that hasn't already been said.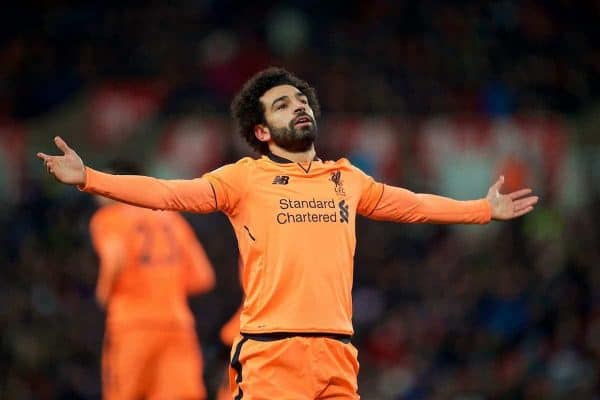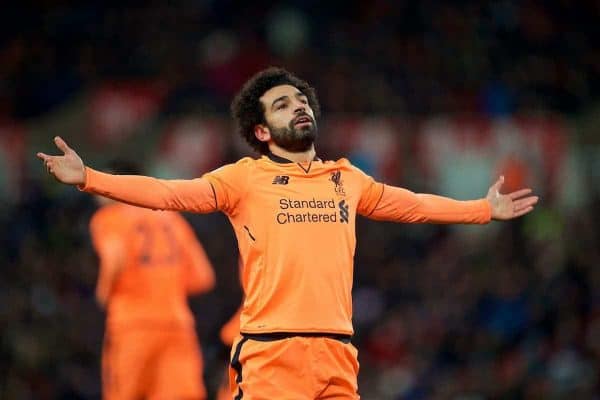 Even on an evening where he was afforded a rest, he enters the fray and scores two more goals.
At one point earlier this season, Salah was provoking a degree of frustration, when deemed almost as profligate, as to he was clinical in front of goal.
How nuts does that feel now?
When frustration is high, people tend to look for frustration everywhere.
The Salah feel-good factor is starting to rub off on others now.
Sadio Mane is showing signs of mojo rising. Some of his movement was outstanding against Stoke, and he took his goal with a beautiful impudence. It was the finish of a player where his confidence is edging upward.
Mane turned creator to Liverpool's second, and Salah's first goal. It was a wonderfully carved opportunity and a thunderously taken goal.
Mane could have, should have scored a second goal, when one-on-one with Lee Grant. How profligate of him.
Strange starting line-ups
I said in the wake of the draw against Chelsea that it was time to get used to the sight of some peculiar team selections.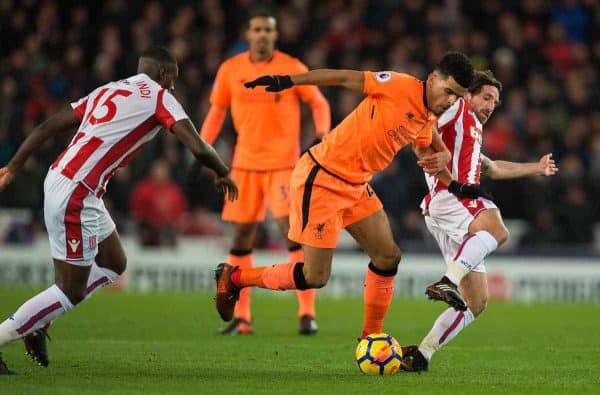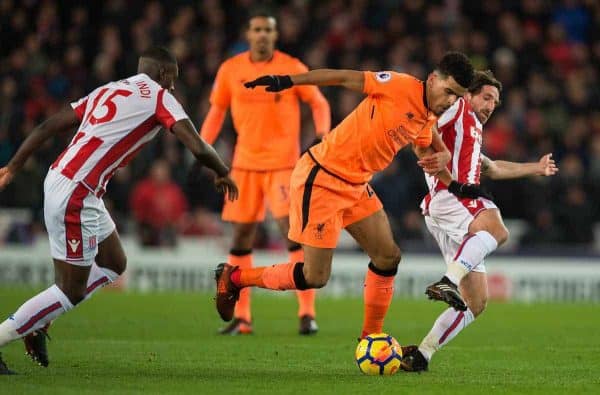 A lot of football to be played over a short period of time.
We faced a similar situation 12 months ago, and although we navigated the month of December very well last time around, we suffered a hangover during January and February.
Jurgen Klopp appears to be preparing the ground to facilitate a less bumpy start to the new year this time.
Given that we haven't had the fast start we enjoyed last season, it will be imperative to our hopes and aspirations for the campaign that we roll into the new year as fresh as we can.
A tweak of formation at Stoke. Salah on the bench, along with Coutinho and Jordan Henderson. Dominic Solanke given a start.
It was as eye-catching as Mane and Roberto Firmino's omissions and Daniel Sturridge's inclusion were on Saturday.
Klopp has begun the focused game-to-game management of his personnel early this Christmas. It's still (only just) November. I bet Klopp has had his tree, decorations and lights up for a few weeks already. Probably nailed the Christmas shopping, and got the food and drink on order too.
I hate organised people. I haven't bought a thing yet.
Solanke played well. He deserves another start before we see the back of 2017.
He was calm and collected during the part he played in Mane's opener, and should have done better with his own opportunity. It was a promising contribution.
Who plays at Brighton on Saturday is anyone's guess.
Fine lines
Finally, luck seemed to be on our side in this one.
Simon Mignolet couldn't have argued had he been shown a red card, when clattering into Mame Diouf, just outside the penalty area.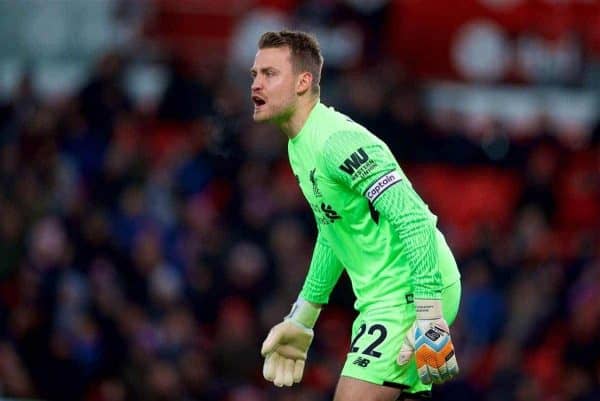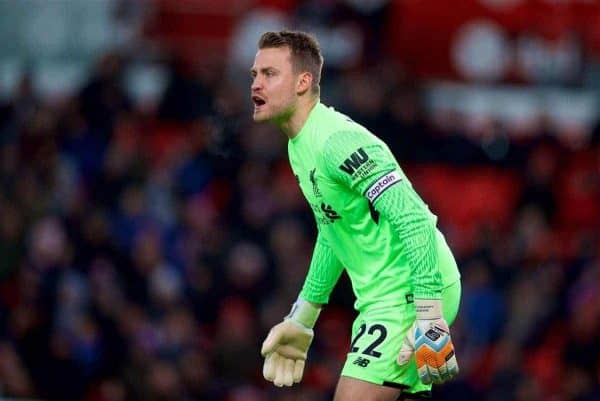 I've often questioned Mignolet's kicking abilities. He just doesn't get enough purchase on the ball sometimes. Practicing on opposing players is inadvisable, however.
Joe Gomez might have taken the ball over the byline during the build up to our first goal. Fine lines, where a decision could just as easily gone against us.
This felt like a small rebate for some of those early season frustrations.
What happens next?
Basically, a bit of a madness happens next.
I've spoken before of how football is defined not on a game-to-game basis, but within clusters of games.
It might be a run of home games or a run of games on the road. It might be a combination of competitions or just a set of league games. Normally, there is a noticeable pattern to the next three or four games, and you can set little markers, before one cluster of games end, and the next cluster begins.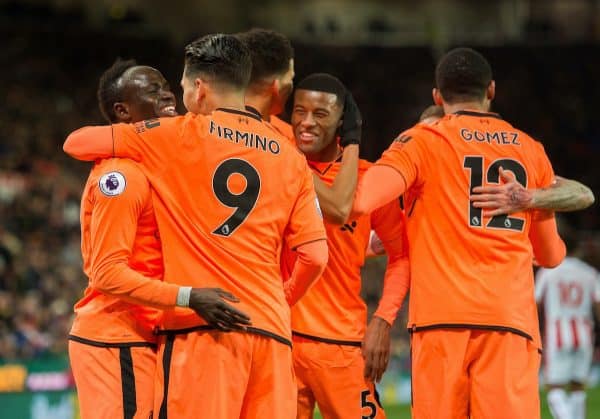 We've just ended the month of November without a loss.
Now we play: Saturday, Wednesday, Sunday, Wednesday, Sunday, Friday, Tuesday, Saturday, Monday.
This will take us into 2018.
This will take us into January, where a year ago the wheels fell off.
Don't protest too much about the wild looking starting line ups. Mid-March to the season's end is when the team should remain largely unaltered. That can only happen if you spin the roulette wheel during the winter madness.
This season, we need to respond better to the effects of the winter madness.