Fenway Sports Group president Mike Gordon has explained why Liverpool have struggled to sign players in the January window under Jurgen Klopp.
Klopp has made just two additions to his squad in the winter market since his arrival in 2015: Marko Grujic, who returned to Red Star Belgrade for six months, and loanee Steven Caulker.
The German has regularly detailed his approach to transfers, preferring to secure signings ahead of pre-season.
But last term, with Liverpool facing a lengthy spell without their attacking talisman, Sadio Mane, and with Philippe Coutinho missing the whole of December through injury, the Reds failed to act.
This was not for want of trying, according to Gordon, who has revealed the difficulty in agreeing deals mid-season.
"I would regret it if we hadn't tried to bring in additional players. But we clearly did try," he told Rafael Honigstein in his new book Bring the Noise: The Jurgen Klopp Story.
"The availability of players in the January window is continuing to diminish, it's now an anomaly if you're able to do something.
"But showing discipline and staying true to your principles is really important, and that's one of the reasons we didn't add to the squad.
"We tried, and the same goes for all windows, we look for any advantage and opportunity to improve."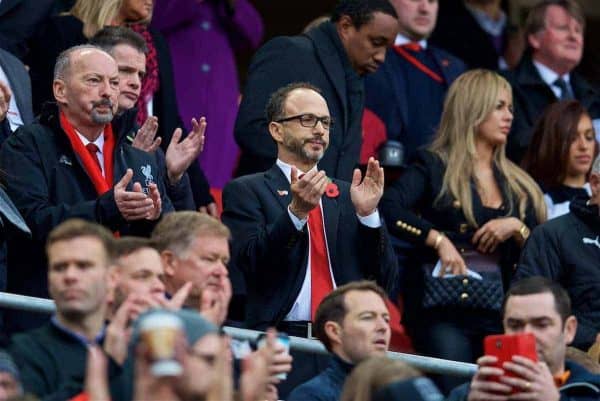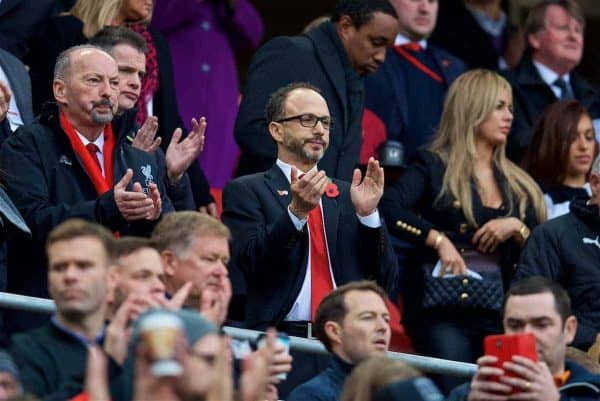 Speaking to the Liverpool Echo, Honigstein described Gordon as "extremely helpful and open," adding that he told him "'you can always call me because Jurgen Klopp is one of my favourites subjects'."
This highlights FSG's faith in the German, who is making considerable progress since joining the club, including leading the Reds to two cup finals so far.
But the failure to add to Klopp's squad during a campaign that saw them challenge for the title, before falling without Mane, is a major disappointment.
It is certainly clear that it is significantly more difficult to get deals across the line in the winter window, but the hope will be Liverpool can make headway in 2018.
Having seen their efforts to sign Southampton centre-back Virgil van Dijk fall short last summer, the Reds should look to renew their interest in January.
It must be noted, however, that even during his time at Borussia Dortmund, Klopp rarely pursued players mid-season.