Liverpool are close to having all of their key attacking players available again, and it could make for a formidable run as Christmas approaches.
It has been a hit-and-miss late-summer and autumn for the Reds, who find themselves fifth in the Premier League with 19 points from 11 matches.
Two wins and two draws in the Champions League has seen them top the group, but League Cup commitments are already over, following defeat at Leicester City.
Jurgen Klopp's side are yet to hit the attacking heights of this stage last season, when Liverpool were top of the league and had scored 30 times, but there have been mitigating circumstances surrounding that.
All of the Reds' most prominent attacking stars were available and flourishing back then, whereas constant injuries have seen Klopp having to make do with lesser, albeit still talented, individuals.
For the first time in 2017/18, however, Liverpool are on the verge of having a fully fit attack, just as a relentless run of fixtures arrives.
They are capable of wreaking havoc against any opponent, as the Reds look to keep their pre-international break momentum in tact.
Quality and Depth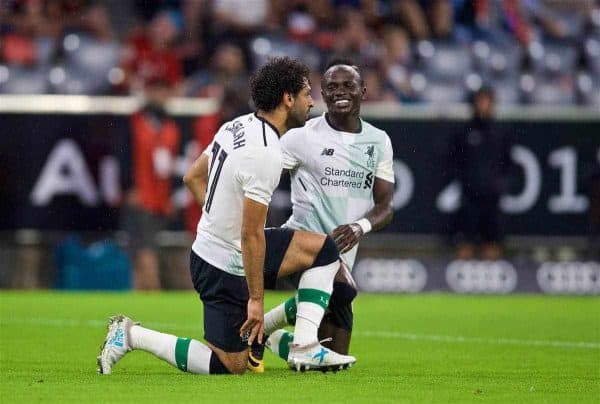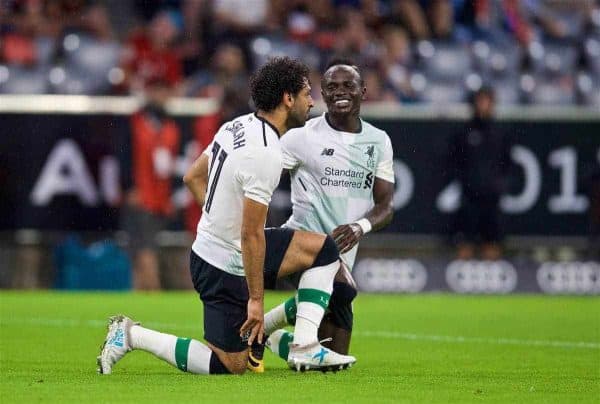 Despite it being mid-November, Liverpool have eight Premier League games to overcome before Christmas Day. There is also the small matter of a trip to Sevilla and a home clash with Spartak Moscow in Europe.
From when Southampton come to Anfield on November 18, it will be 10 matches in the space of just 35 days, and Klopp's squad will be tested to the limit.
Everybody knows about the defensive issues within the team, and while there is almost a painful predictability about them being a weak link in the coming weeks, the returning attackers can help eradicate the problem, to an extent.
Liverpool showed against West Ham last Saturday how potent they can be with the first-choice front three of Sadio Mane, Mohamed Salah and Roberto Firmino all playing.
They have a perfect balance, with the wide duo's pace and movement nicely complimented by Firmino's guile.
Mane's return from injury is so important—let's hope the international curse doesn't strike again in the next week.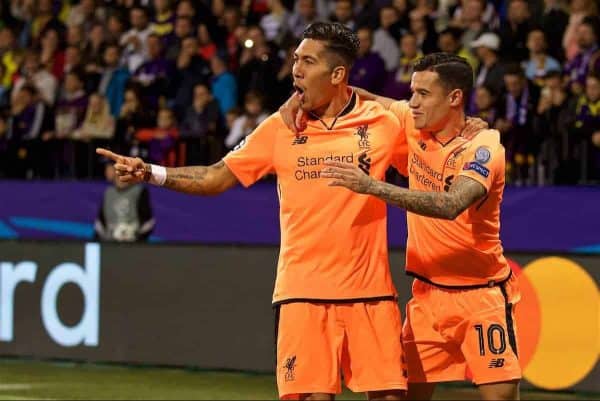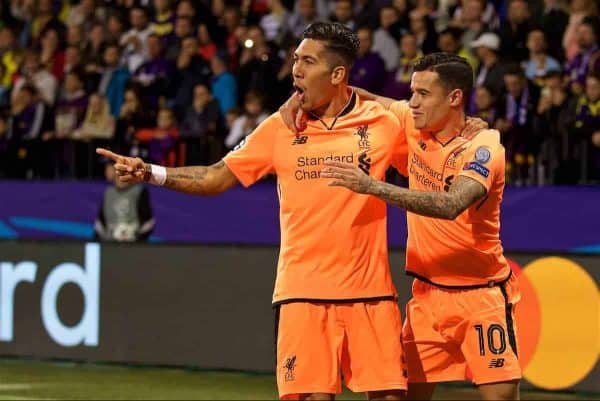 Philippe Coutinho has managed just nine appearances this season, with a back injury—or 'back injury', depending on how cynical you are—keeping him out of action far more than we would like.
His return to the side should come against Southampton, though, and the creativity and goal threat he brings from a deeper midfield role transforms a slightly one-dimensional area of Liverpool's play.
---
Liverpool's 10 matches before Christmas
---
Adam Lallana's influence has been underrated when he is fit, but a prolonged spell on the sidelines with a thigh problem has enhanced his reputation.
The Reds look a more well-oiled, energetic machine with the 29-year-old involved, and his leading of the press, intelligence and bite are what make him one of Klopp's favourite players.
He will never receive as much praise as some of those around him, but his return will make a big difference. The Saints game is likely to come too soon for a starting role, but hopefully, we will see him in the squad.
That aforementioned quintet are a fantastic set of footballers who Liverpool have still yet to get on the pitch together—the foursome of Lallana, Coutinho, Mane and Firmino have started just five matches together in 2017, due to injuries.
Playing them all may be ultra-attacking, and not sensible in certain matches, but there is no reason why they cannot thrive alongside one another.
Although the dream scenario is to see them all featuring prominently up until the festive period, niggling fitness problems are likely to arise, especially given the back-to-back nature of the games.
This is where depth comes into play.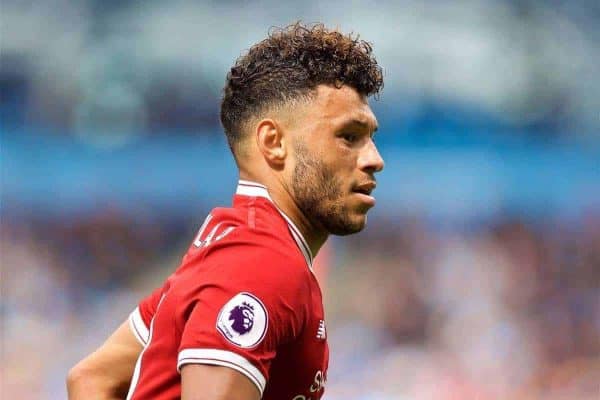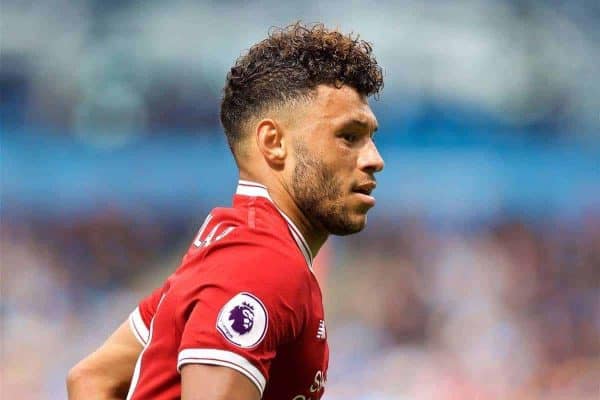 Liverpool haven't possessed such quality in midfield and attack since Gerard Houllier's treble-winning side of 2000/01, when the Frenchman could make changes at will and still get results.
Jordan Henderson, Emre Can and Gini Wijnaldum are all regulars who will feel they merit their place in the team, despite none being perfect, and it can only be healthy to see them worrying about sitting on the bench.
Alex Oxlade-Chamberlain is a versatile option who looks to be going from strength to strength after a slow start, and Marko Grujic is becoming the Reds' forgotten man.
Up front, both Daniel Sturridge and Dominic Solanke will be desperate for a chance, and with Klopp keen to keep players fresh, that should happen between now and Christmas.
We haven't even mentioned Ben Woodburn, who is not far away from being a regular first-team squad member, and Danny Ings is also an emergency option.
When Liverpool click in the final third they are as good as anyone in the country, Man City included, and having everyone back is a major plus point at a huge point in the campaign.
Season-Defining?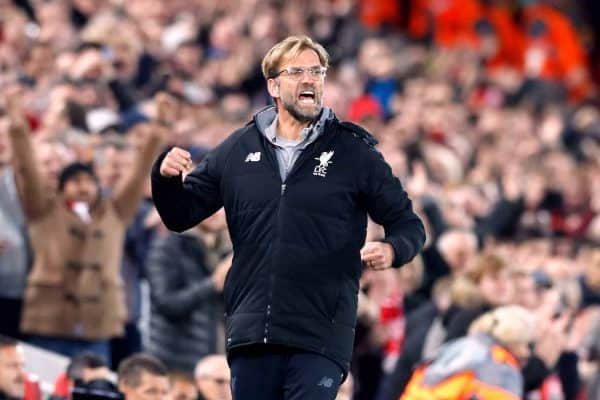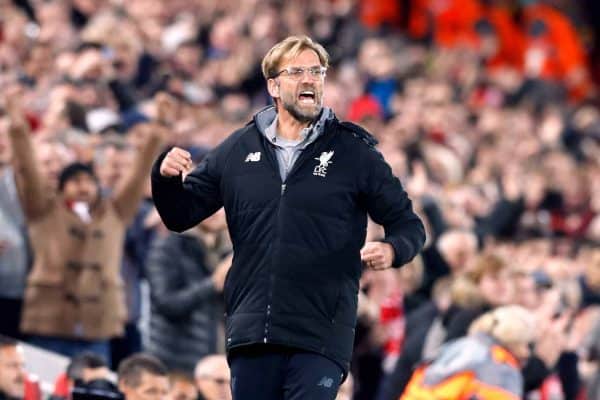 After the 4-1 defeat at Tottenham last month, there was a feeling of utter dejection throughout the club, but three wins on the spin have stabilised a season threatening to peter out.
A title charge looks out of the question, considering City's march to the top of the league, but only two points separate second and fifth place.
This run that the Premier League clubs are about to embark on will be the ultimate test of fitness, depth and mental strength, and Liverpool cannot afford to fall short.
Their start to 2017/18 has been lukewarm, at best, but now we must see wins strung together and tricky fixtures hurdled.
Injuries have a huge say during any season, with Chelsea and Leicester City both profiting greatly from a settled team over the last two years, and the Reds will hopefully be afforded that luxury, after some rotten luck.
We all know that the defence is going to have moments of horror from time to time, due to negligence in the summer transfer window, but with Lallana, Coutinho, Salah, Mane and Firmino all fit, the goals will flow.
There are quality squad players to come into the team, too, in order to avoid winter burnout—only City have such options in the attacking third.
Come Christmas Day, things will look a lot brighter at Anfield, assuming important individuals aren't continually struck down.