An extract from Mark Platt's book 'The Red Journey: An Oral History of Liverpool FC' – Liverpool legends recount the tale of their last title in 1989/90.
Liverpool's last league title, and their 18th in history, came in a dramatic campaign on the turn of the decade.
Here, Kenny Dalglish, Ronnie Whelan, Jan Molby and more relive the experience.
---
The Big Change
Following a long period of success, the harrowing events of the late 1980s were to take a toll during what was to be a turbulent last decade of the twentieth century. Cracks would soon appear in the once impregnable Anfield empire. But first, there was one last title.
Happy 18th: 1989/90
Ray Houghton: "I think the lads were still hurting after what happened with Hillsborough the season before, and I'm not so sure that everyone had recovered. Typical of the players though, they responded to adversity. We'd lost out on the league the previous season and that wasn't good enough. We had to rectify things and that's what we done. Once again, we came out on top, there was a demand for it at Liverpool. First is everything and anything else didn't matter."
Gary Gillespie: "That's what it was all about at Liverpool at the time. You have a setback, you get knocked down a little bit, and it is how you bounce back. Liverpool always tended to have that ability to do that. That was kind of ingrained in you. In the eight years that I was there, I can't recall finishing lower than second, we either won the league or were runners-up. In its own right that's quite a good record to have. But I think it gives you impetus and ambition to do better than what you did the last season."
Jan Molby: "It was kind of a strange season in the fact that previously we always had very settled teams – you could name the one to eleven – but in 89/90 a lot of different players played, so you wouldn't be able to say bang, that was the team. There seemed to be a lot of changes. There were a lot of injuries and a lot of people came in. Beardsley played some games but not others. Kenny had this thing about Ray Houghton and Peter Beardsley not playing in some of the away games. In the end we had enough quality, really good players who were maybe not at the top of their game like they used to be, but who still had the knowledge."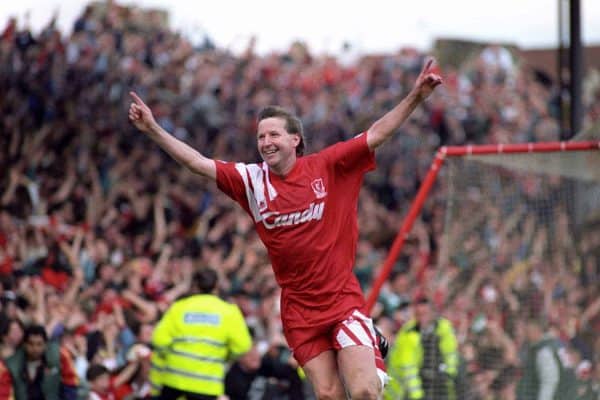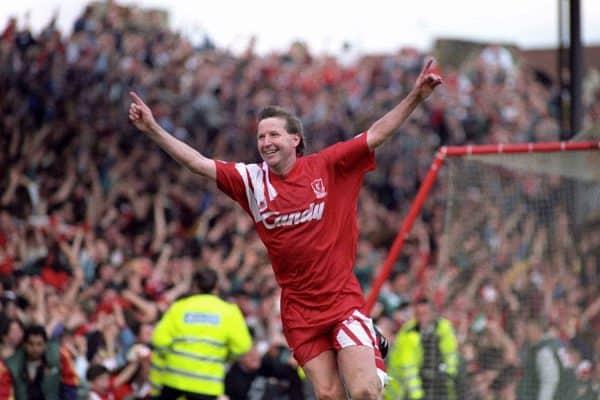 Ronnie Whelan: "In 1989/90 we went back one more time for the league title. But I don't think we ever quite touched the heights of 1987/88. We won it with nine points to spare over Aston Villa and we still played some devastating football along the way. But we weren't as consistent. There was a lot of chopping and changing at the back and we didn't find our groove until December. We went on a long unbeaten run then and just when we needed an extra push in the final furlong, up stepped the bold Ronnie Rosenthal. Ronnie appeared out of the blue and smashed a hat-trick against Charlton."
Ronny Rosenthal: "Kenny was disappointed with Peter Beardsley and told me an hour before the game I'd be playing. After 10 minutes, I scored with my right foot, then again immediately after half-time with my left and finally with my head after combining with John Barnes. The perfect hat-trick, I believe they call it. Yes, an incredible feeling. And I've still got the ball upstairs."
Kenny Dalglish: "When we began slowing up a bit, with injuries, I brought in Ronny Rosenthal. Ronny gave us momentum. He had five starts, three appearances as sub and seven goals. That was a very good return which helped to win us the championship."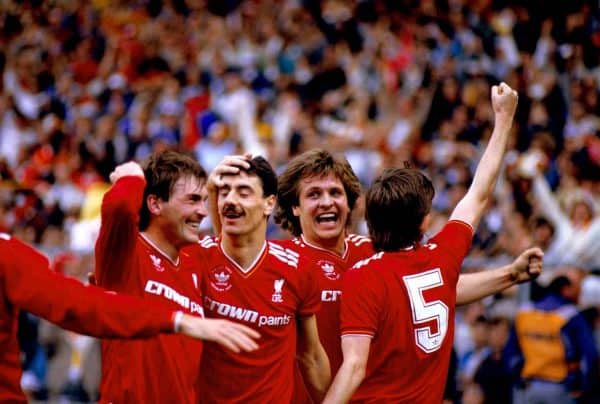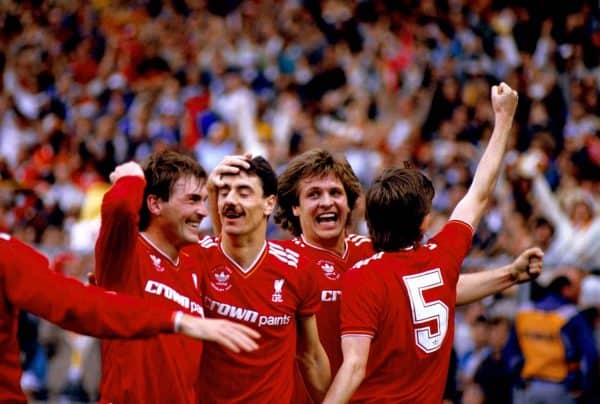 Ronnie Whelan: "Talk about a hot streak! Ronny scored seven in the last seven games and the man became a cult hero at Anfield forever."
Ronny Rosenthal: "I was one of the most expensive foreign players to join an English club from abroad at the time. The fee did not bring unreasonable pressure. I think I gave back to Liverpool what they paid. When I analyse my career, I would admit that I was not a prolific goalscorer. But I was someone who could change the game at any time."
Steve McMahon: "Again it just showed the character of the players and the squad we had to bounce back after such a horrendous season. But it showed what we were all about. Winning the league is magnificent, there's no better feeling."
Steve Staunton: "I don't remember any special celebrations. It was typical Liverpool. Ronnie Moran came in with a box of medals and said, 'If you've played more than 12 games, take a medal. Make sure you're ready for next season because it's going to be a lot fucking harder'."
Ronny Rosenthal: "We had some champagne and there was a bit of singing. But there was not a night of massive celebration. We had a meal with our families. Hey, we were expected to win. Had I known then that it was going to be Liverpool's last title, I would have made more of it."

This extract is taken from Mark Platt's new book 'The Red Journey: An Oral History of Liverpool FC', which you can buy on Amazon here.