Steven Gerrard has suggested he might lose one of his star men from the U18 side soon, with Adam Lewis deserving of moving to the U23s due to immense displays.
As one of the most legendary figures in the club's history and the greatest academy graduate of all time for Liverpool, Gerrard is better-placed than most to decide what it takes to make the grade.
Manager of the U18s this season, Gerrard has been quick to voice his appreciation of his young charges, with left-sided player Lewis hailed as being the finest in his age group with his offensive threat.
While such form is helping the team, a natural—and required—next step would be to see Lewis progress to the U23 side—something which Gerrard expects to happen sooner rather than later.
"If Adam can keep this consistency up I don't think he'll be around this team for much longer," Gerrard told LiverpoolFC.com.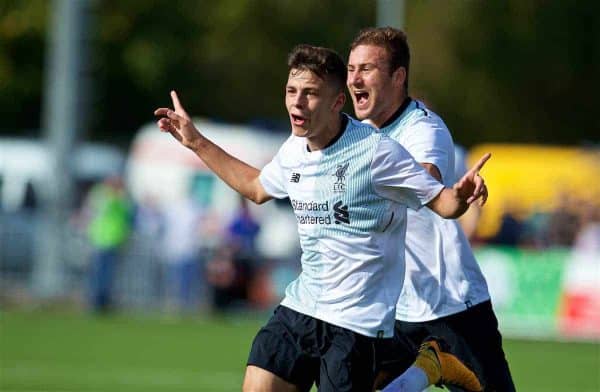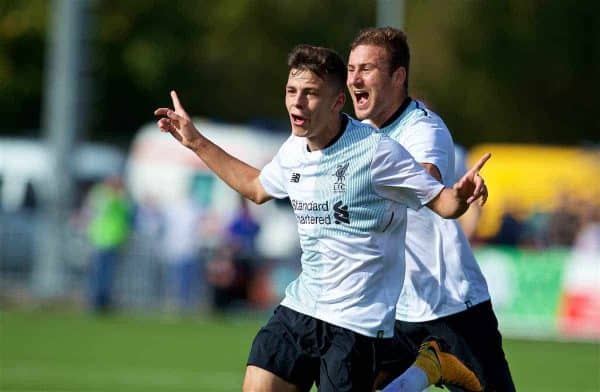 "I want to keep him for as long as I can, but for me, he's such a threat on the left side.
"Going forward, I haven't seen anyone as good as him at that age, in terms of quality and what he can deliver in the final third."
Lewis has been featuring as the left wing-back for the side, and has also been captain of the team while regular skipper Liam Coyle has been out injured.