Lucas Leiva has provided an insight into how Jurgen Klopp sets his Liverpool side up to defend set-pieces, using a zonal marking system.
The modern game is far more tactical and intricate than it has ever been, and zonal marking is something that has come increasingly to the fore in recent years.
Klopp adopts it at Liverpool, as did Rafa Benitez, and the Reds' set-piece woes this season have led to many criticising the German's use of it.
The above video, for The Redmen TV, sees Lucas and the lads doing their best to describe how zonal marking works.
They start by explaining the three different zones inside the penalty area, with zone 1 covered by five players on the six-yard line, attacking the ball if it enters their patch.
Zone 2 has three individuals in it, with their primary job to slow down opposition players' runs, and zone 3 sees two players responsible for the second ball, or in the best-case scenario, starting a counter-attack.
Lucas gives a visual presentation to show how it should all work, and it makes for very interesting viewing.
Liverpool's attempts at zonal marking against Watford on the opening weekend of the season are then analysed, with Stefano Okaka's header not dealt with at all.
Roberto Firmino was the guilty party in that instance, ball-watching instead of keeping an eye on the goalscorer and not attacking the ball.
It perfectly illustrates how one man not doing his job can prove fatal.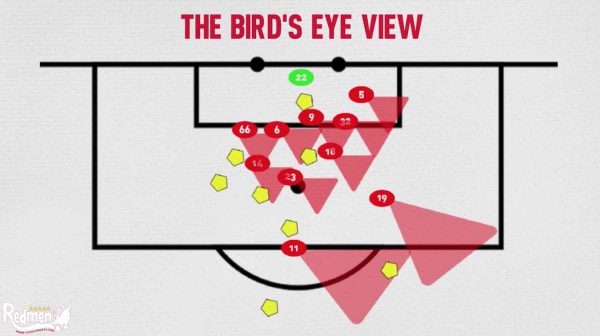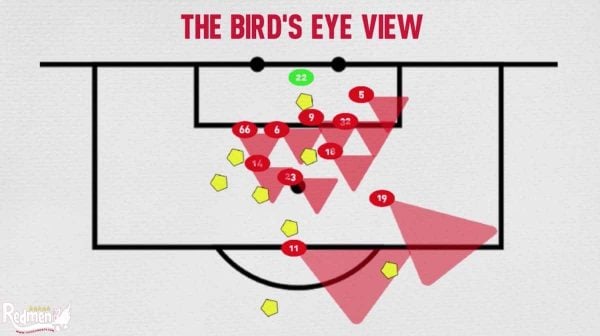 Speaking about whether he prefers zonal, man or mixed marking, Lucas admitted it is very dependent on the opponent.
"It depends on the strength [of individuals] or the team. If I marked [Joel] Matip man on man, it will be harder for me" he said.
"Here at Lazio, we have one man at the front post, one zonal and the rest man-on-man."
The Brazilian was also asked how often Klopp worked on corners in training at Liverpool, prior to his exit to Lazio in the summer.
"Jurgen used to do it every day," he said, perhaps surprising those who are critical of the manager's defensive work.
"If the game was at night, we would work on it in the morning. He works a lot on this."
The video is well worth a watch, and will go a long way to improving your understanding of zonal marking.