Alex Oxlade-Chamberlain won plaudits for his performance at the weekend but says there's a lot more left for him to give.
The Reds midfielder produced perhaps his finest display since signing from Arsenal at Bournemouth, shining in a fluid lineup which showcased his ability to both win the ball and contribute in the final third.
Oxlade-Chamberlain went close to scoring as he struck the post after one particularly strong run, but his entire performance was full of running and impressive work rate.
Having mainly watched on from the sidelines in the first weeks after joining, the versatile 24-year-old says he has been learning his role and now expects to improve further.
"I feel like I'm settled in now, and I'm learning the ropes and my roles and responsibilities," he told LiverpoolFC.com.
"That's always the thing that's hard to adapt to. Once you get comfortable with that, you can start to relax more.
"I've been doing better and it has been coming, but there's definitely more to come from me. And I'll be doing everything I can to bring that out."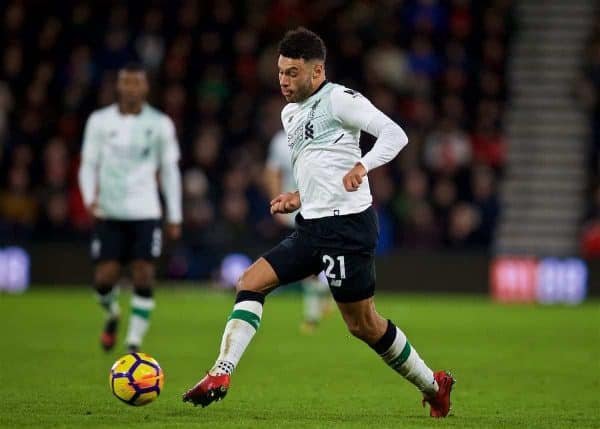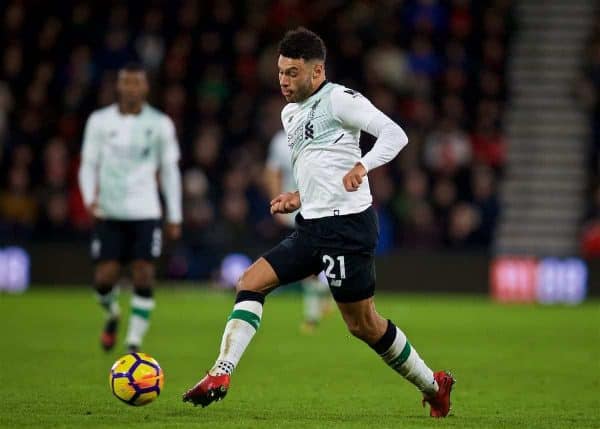 Tactically, Oxlade-Chamberlain played a key role in switching from central runner to channel option as Mohamed Salah's movement meant Liverpool flitted between a two-man attack and a sole central striker.
Jurgen Klopp is clearly turning to Oxlade-Chamberlain more often now that he's more comfortable knowing how the Reds seek to press and win possession—and the player himself recognises the team's all-round effectiveness.
"We set the trap, win the ball high and then we go. And when we go, we know we can be devastating.
"It's nice to be a part of. It's great that the attacking boys have been doing well.
"But I think you've got to give big credit to people like Dejan [Lovren] and Raggy [Klavan] at the back as well.
"When you dominate games you can always be caught on the counter, especially with people like Defoe up front and King in the first half, who are good at running in behind. They had to be really switched on and they did it all through the game."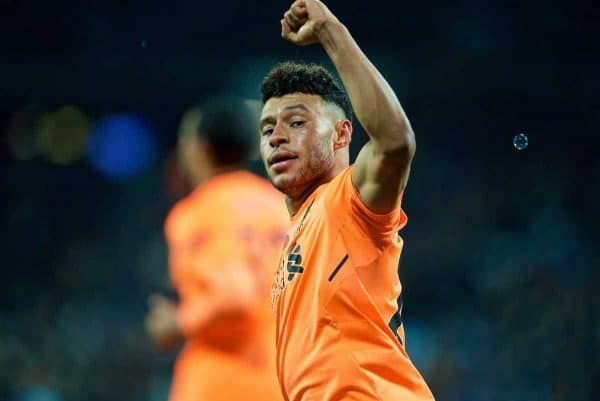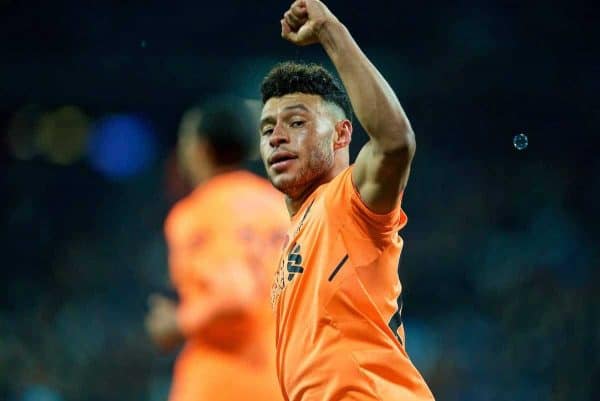 Next up is a visit to Oxlade-Chamberlain's former club Arsenal and while he acknowledges it'll be a poignant moment, there's no doubt he wants the Reds to leave with another win.
"It will be a special occasion for me, full of emotion I'm sure.
"We're in good form and we'll be going there full of confidence and looking for three points. I hope we can put together a good performance, fight all the way through the game and come out with the right result."