Brighton must keep a level head as they look to shackle Liverpool's attacking threat at the Amex Stadium on Saturday, Chris Hughton has warned.
The Reds coasted to a 3-0 win at Stoke on Wednesday night, where Mohamed Salah came off the bench to net a late double.
Hughton knows his team, who are 10th on the back of just one defeat from their past seven Premier League matches, will need to stay fully focused to get another positive result.
"We have done well so far this season, the pressure around the club invariably arises when things aren't going so well. I think we have had more good weeks than bad ones so far," Hughton said.
"But we are always conscious of the tough games coming up and as a group you have to stay as level-headed as possible."
Brighton have made themselves hard to beat on a return to the top flight for the first time in 34 years, with Tuesday night's goalless encounter against Crystal Palace a fifth league draw.
Hughton, though, maintains the team are not about to park the bus on Saturday, despite the calibre of their opposition.
"You have to approach the game with their quality in mind. If you're over-expansive then you can get beaten by any of the big sides," Hughton said, quoted on the club's official website.
"I was at Arsenal versus Huddersfield this week and for long periods of the game Huddersfield played well with a good shape to them.
"But then in a short period of time, the score changes and that's what happens with the big sides—you only have to look at the goalscoring individuals and the record they've got.
"You have to try and minimise the space they've got and also not sit back too much either and be too defensive."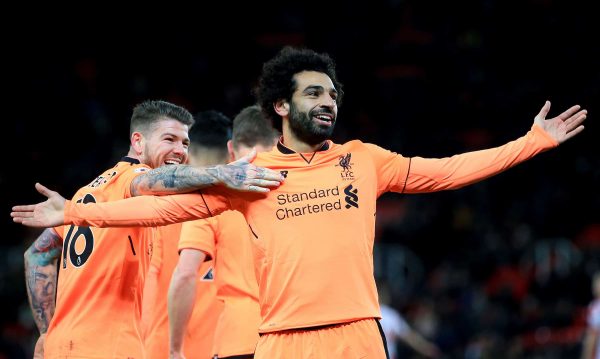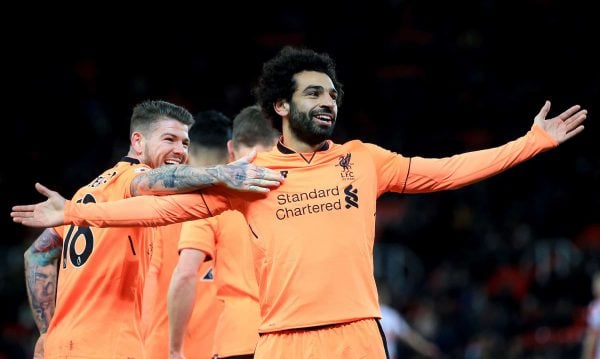 Egypt frontman Salah has impressed on his return to English football, the former Chelsea man having signed for Liverpool from Roma in a £34 million summer deal.
The 25-year-old has scored 17 goals already, including 12 in the Premier League. Hughton said: "Salah will be difficult to face that's for sure.
"He's been in good form for the last few seasons, but most people in England may not have been so aware of that.
"At the moment he is outstanding—he started on the bench on Wednesday and still managed to come on and score two goals.
"And that shows the real quality he has, he scores different types of goals as well.
"We are very conscious of both his form and his abilities ahead of Saturday."