Liverpool's hit-and-miss display in Friday night's 3-3 draw away to Arsenal is enough to leave the most measured of fans bemoaning a lack of progress.
Goals from Philippe Coutinho and Mohamed Salah put the Reds 2-0 up after half-time at the Emirates, but six brutal minutes saw the hosts claw back to 3-2.
With the home crowd whipped up into a frenzy, Liverpool were left to salvage a point through Roberto Firmino's fortuitous effort, looping in after Petr Cech's weak save.
And having dominated for the majority of the clash, Jurgen Klopp's side were left ruing their inability to maintain a lead once again.
But what can we take from this most unbalanced of draws? Is there still cause for positivity?
This is Anfield's Jack Lusby (@jacklusby_) spoke to supporters Sam McGuire (@SamMcGuire90) and Nishant Lahoti (@nishlahoti) to discuss the Reds' 3-3 stalemate.
The good…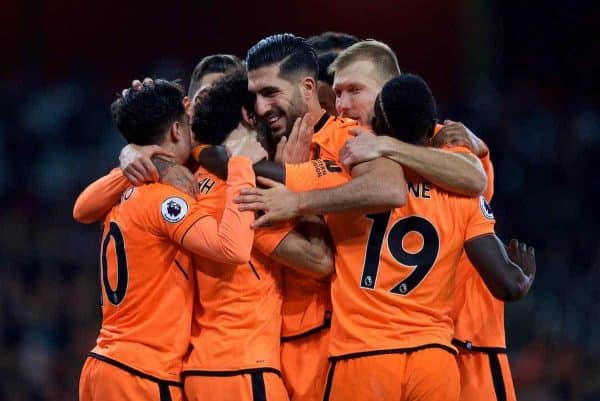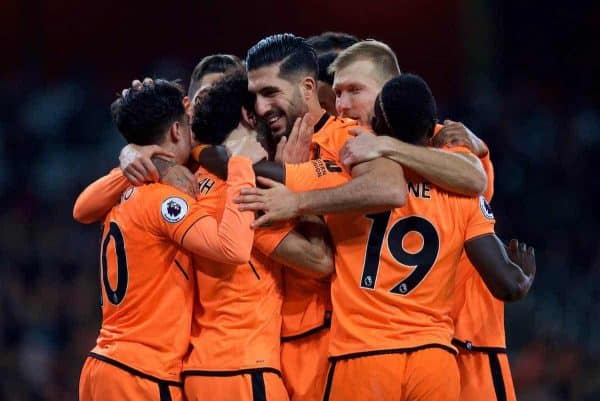 NISHANT: There aren't a huge amount of positives to be taken from that game, but there are a few. First of all, and most importantly, the result.
A point away at Arsenal, especially considering their home form this season, whilst it doesn't feel great, is still a good one in the long run.
To come back from 3-2 down, especially after being 2-0 up, does show some mental fortitude, although I would much prefer to not have to be in that position in the first place.
It maintains our unbeaten run and keeps us above them. Momentum is key in a league season, and losing this game would have severely disrupted ours in one of the busiest periods of the season.
Secondly, our attack continues to perform at the highest level. Salah somehow continues to score and Firmino's performance was incredible and will sadly go unheralded due to the result.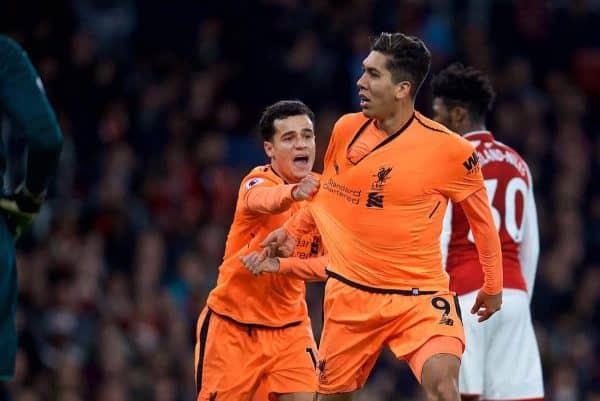 SAM: There are positives from the game even though on the whistle the draw felt like another defeat.
Liverpool continue to find the back of the net with unnerving regularity. Since the defeat to Spurs back in October we've scored three or more in 10 of the 13 matches.
Klopp's managed to put together a team not only capable of creating chances, he's now got players at his disposal who can put the ball into the back of the net.
Yes, the Reds miss chances and it's frustrating to watch as a fan, but they're still averaging 2.1 goals per game in the Premier League and are well on course to having their most prolific season since 2013/14.
A key cog in their good form has been Firmino. The Brazilian forward is criticised for not being a 20-goal a season striker yet he's now on 14 for the season and we're still in December.
It was also the eighth time this season that he's scored and assisted in the same game.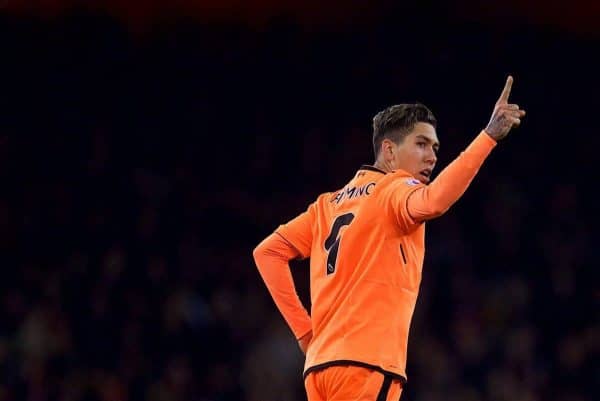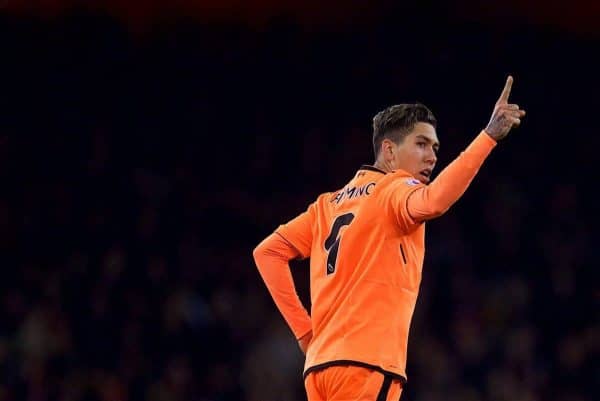 JACK: I agree with Nishant and Sam that Firmino was one of the biggest positives from Friday night: he's in incredible form both on and off the ball at the moment.
While he can certainly be described as fortunate to score the equaliser, such was Cech's awful attempt at a save, it was the reward of another exemplary all-round performance.
His role in Salah's goal, dragging three men out of the winger's way before picking up the ball and laying it off to him over the defence, was the perfect example of his attacking influence.
Elsewhere, I was impressed with Klopp's tactical flexibility, first when Henderson was forced off and then in the latter stages when he switched to a back three. It showed real awareness.
The bad…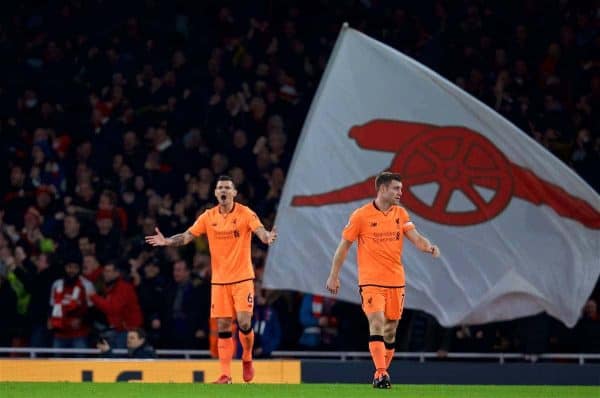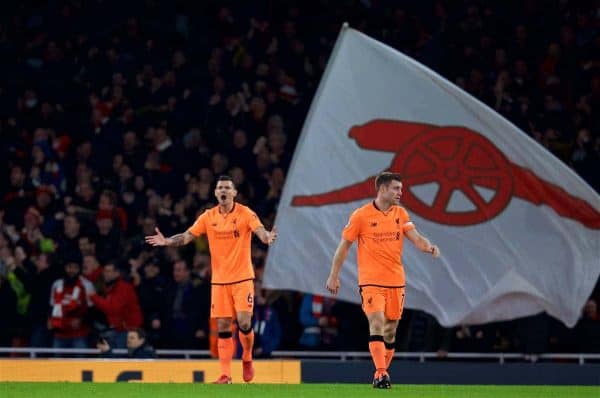 NISHANT: Where to begin? Arsenal were there for the taking.
Their passing in the first half was shocking, and with our ability on the transition and on the counter, we should have demolished them in the first half. As much praise as this attack gets (and deserves), it can be frustratingly wasteful.
The three points here would have been a great boost going into the Christmas fixtures, and to have thrown them away, especially from 2-0 up could be the difference between fourth and fifth come crunch-time.
Can has no place in this midfield. This team is characterised by pace and speed, both in movement and decision-making and Can on too many occasions dallied on the ball, took far too many touches, and when he did decide to drive forward, looked like he was running through treacle.
Furthermore, from his position in the midfield, he needs to be the one putting his foot on the ball, taking some time out of the game, and generally dictating play, especially against such a weak Arsenal midfield.
It's games like these in which he backs up his contract demands, and if this is the type of performance he keeps on putting in, I'll drive him to Turin myself.
Mignolet isn't good enough. Simple as. That Xhaka shot can absolutely not go in. He is an average 'keeper. Not a bad one, just not one good enough for what we want to achieve.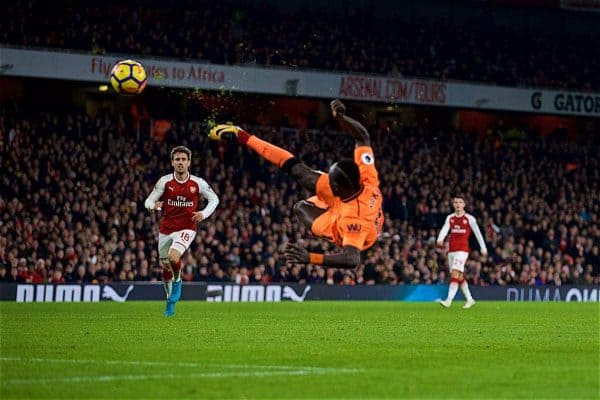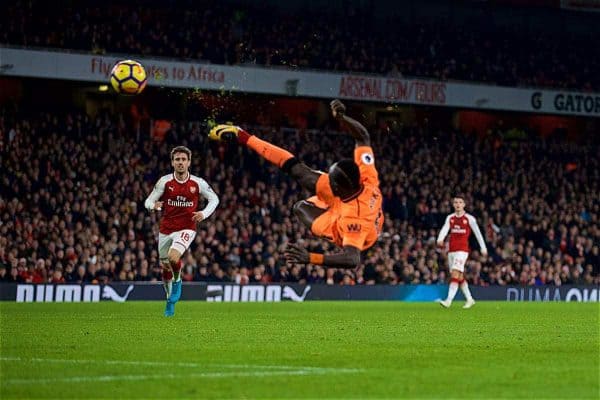 SAM: I'll ignore the elephant in the room and look at the lack of killer instinct in the squad.
We're now 13 matches unbeaten in all competitions and 10 in the Premier League yet we're six points behind United who sit in second and this could be nine points if they beat Leicester this evening.
City's run of form is skewing the view that teams can't be perfect. But then people are going to the extreme to suggest dropped points against Chelsea, Everton, West Brom and Arsenal, when we've taken the lead in three of those, isn't an issue.
City may be having a near-perfect season but people claiming that we've just been unfortunate may have more of a point if we sat in second position.
The draws are coming back to haunt us. If the Reds managed to turn three of those four draws during the run into wins then they'd be clear of Chelsea and putting pressure on United.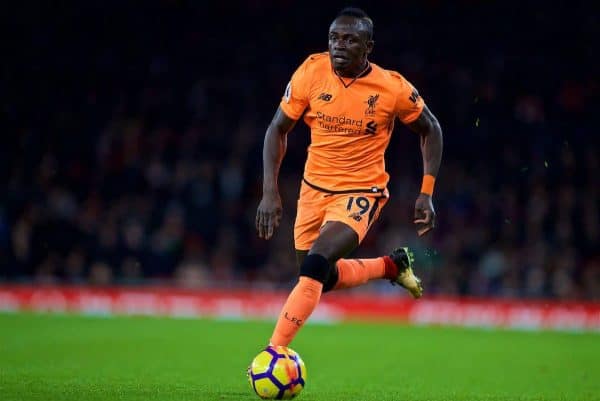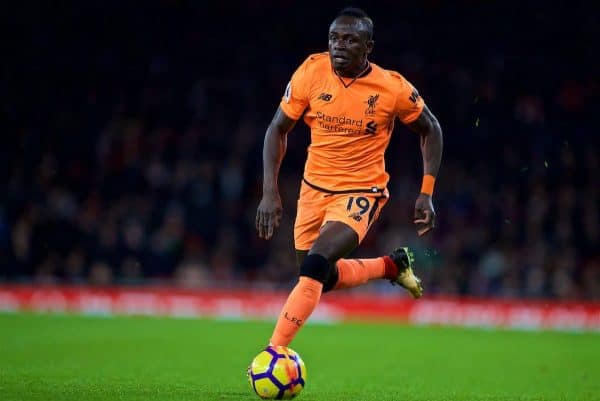 JACK: I think it's difficult to judge certain aspects of the performance after what was a ridiculous 90 minutes of football; it was the perfect script for Sky's Friday night kickoff.
But there are two overriding issues from this display that are characteristic of Liverpool's season, both of which Nishant and Sam have touched upon.
Firstly, clearly, the ability to collapse so miserably in defence was the key cause of the draw, and that it stemmed, again, from individual errors is hugely disconcerting.
And secondly, a lack of cutting edge in the final third, particularly in Mane's case, deprived the Reds of an unassailable lead going into half-time.
I thought that was arguably Mane's worst performance since joining, and I hope this form doesn't last.
And why do Liverpool keep letting leads slip?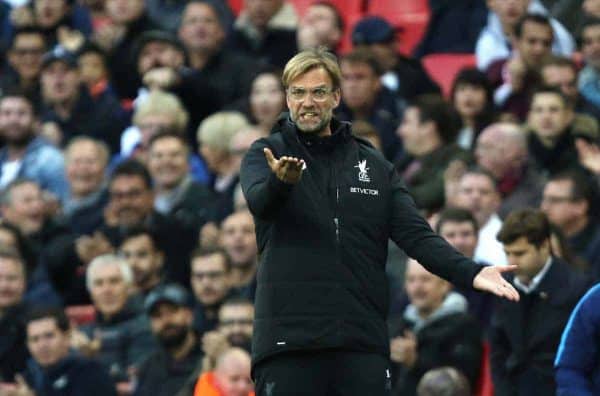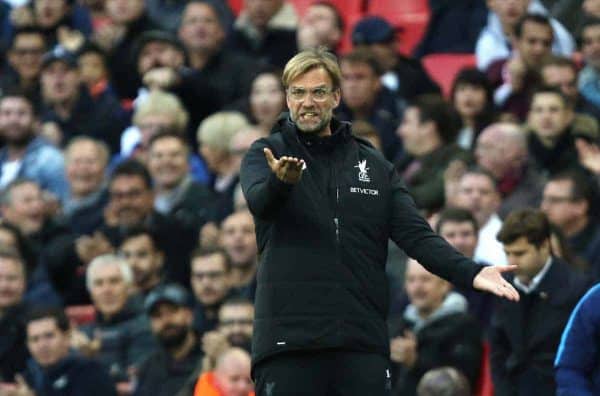 NISHANT: The defence isn't good enough, and the team isn't savvy enough at the highest level.
We need to be able to be poor for 10 minutes in these sort of games without conceding, and our players aren't good or snide enough to weather in-game storms against good opposition.
As soon as Arsenal got themselves together for five minutes they scored three. That is unacceptable.
Even if we are poor, and we can't get our foot on the ball, kick them. Kick them all over the gaff, pick up yellows by the score. Boot the ball into touch right by their corner flag.
Stay switched on. Fight, and make them fight for the right to score.
There needs to be a win-at-all-costs mentality, and whilst I don't doubt the players are seething at this result, that needs to translate properly on to the pitch.
This team seems to need to thrash the opposition, as opposed to simply beating them. They seem averse to a simple comfortable 2-0 win, which this easily could have been.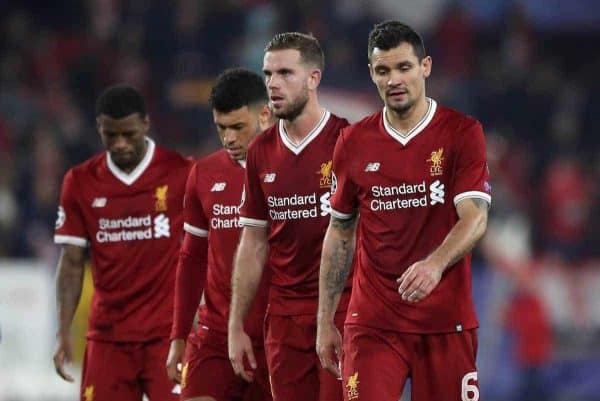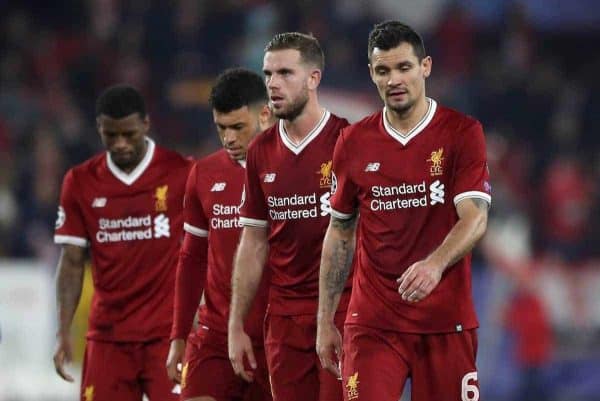 SAM: It's hard to really pinpoint why. There are, of course, many theories but that's all they are for now. However, this issue predates Klopp.
A number of the players in the squad have history when it comes to imploding so if I had to hang my hat on a theory it'd be that the players are mentally weak.
Put them under pressure and you'll get good chances. Gomez is young and will make mistakes. His part in the first goal was a disaster but it shouldn't have been a catalyst for what followed.
In isolation the capitulation wouldn't be a huge concern but it's happened more times than I care to count over recent seasons.
We assumed Klopp would help with confidence but we're still brittle and we're still fragile.
JACK: I thoroughly agree with Nishant's suggestion that it is a lack of cynicism that is causing Liverpool's problems with holding onto a lead.
All teams will concede, and often against the run of play, but to do so three times in the space of six minutes, with the home support clearly playing a big role, is damning.
They should be looking to deflate that atmosphere by any means necessary: time-wasting, little fouls, launching it towards the corner flag.
Klopp has claimed this would go against the morals of a "proper sportsman," and I admire that; but at what cost?