Joe Gomez is looking to future improvements after the Reds struggled to break down Everton's defensive approach.
Liverpool dominated the Merseyside derby yet only left with a point after Everton's much-debated penalty equaliser, with the Reds unable to force a way through for a second goal.
It shouldn't have been the case given some of the chances and certainly the amount of possession, but a pivotal moment at either end shaped the result.
Sadio Mane's squandered chance to pass instead of shoot and Dejan Lovren fouling Dominic Calvert-Lewin added up to mean one point instead of three for the Reds.
And Gomez, an excellent performer on the day, acknowledged how the Reds can struggle to break down low blocks in defensive sides.
"In the end it's frustrating because we thought we were the better side. I think we dominated, that was clear with the football we played and so on," he told LiverpoolFC.com.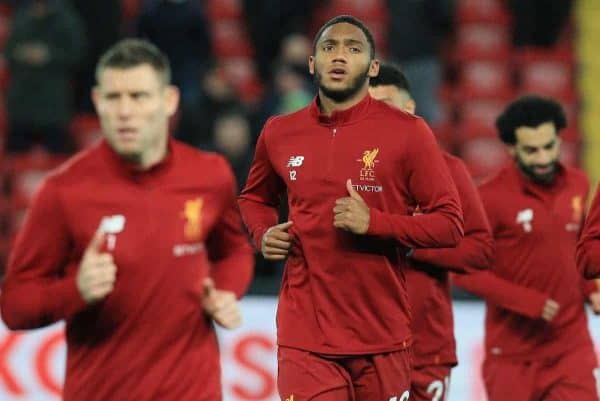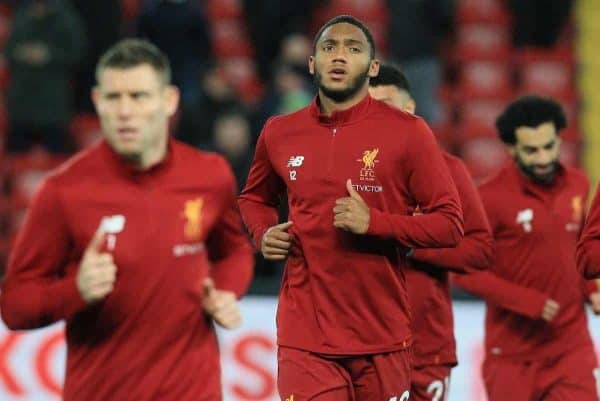 "Obviously, they got a penalty—whether it was one or not, I don't know. They've equalised and it's just frustrating and [ruins] some of our hard work.
"We've seen it a few times this season at Anfield – people know the attacking threats we have and tend to sit off a bit, especially because we are so quick on the counter.
"They came here with that gameplan and tried to sit off and when they got their goal they carried on, so it made it hard for us.
"We've just got to move onto the next game and take the point. If we score the second goal—and we had some chances—then it puts it to bed.
"It's hard to break down a block again when we concede quite late on."
Gomez there has highlighted one of the major challenges facing this Liverpool side under Klopp.
The addition of Mohamed Salah for example was made to give more pace and goal threat in open play, but even his magical form can be negated for stretches of matches by enough bodies defending the box.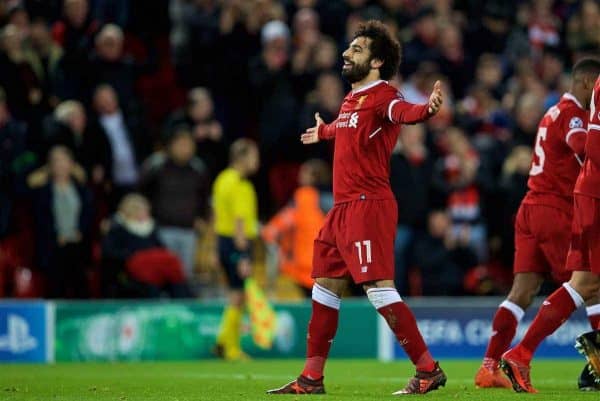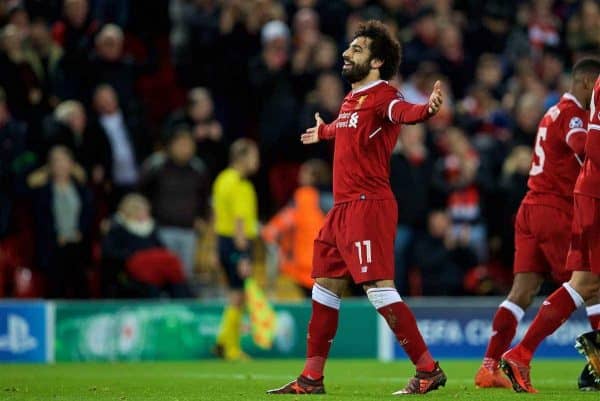 Lacking their Brazilian duo of Roberto Firmino and Philippe Coutinho for most of the match, Jurgen Klopp's men have to be able to find answers against low blocks without their most creative players at times.
Faster tempo in open-play passing and a lot more movement than was on show in the first half have to be keys to opening up the likes of Everton.
Even the less-creative players in the team have the technique to make first-time passes into dangerous areas, if the opposition defence is pulled around enough.
It's still an issue the Reds must improve on after another match went by where the Reds gave up points from a leading position.
There's an immediate chance for the Reds to get back to winning ways, however, as Klopp's side host West Brom at Anfield on Wednesday.
Gomez knows such a quick turnaround of matches can be difficult, but the potential to rack up the points is most important at this stage.
"That's one of the positives.
"Obviously it's tough, it's a gruelling schedule but it gives you a chance to try and fix it straight away."
With Klopp having rotated heavily over the last few weeks it's perhaps set to be the case that Gomez is replaced by Trent Alexander-Arnold.
While both full-backs have been excellent this term, Gomez is the first-choice starter now after his great run of form.
But Alexander-Arnold has the drive and attacking impetus which could come in handy against the Baggies who, like Everton, may well sit deep and hope to frustrate the Reds.
A quick turnaround of matches this time simply offers a quick chance to show that lessons have been learned.