Liverpool were once at the height of the resistance, but the club is now succumbing to the widespread commercialisation which is coming at a cost to our long-standing traditions, writes Joanna Durkan.
Football is increasingly awash with clubs who have been sterilised by the rapid and widespread effects of commercialisation and modernisation. And Liverpool, once entrenched in history and tradition are now succumbing to this disease which is plaguing football, to which we have previously resisted.
Our club was founded within the local community – like most English clubs – and then built from the foundations of socialism, where fans identified with the team as it was an extension of their identity. It ensured a rich history was created, which gave life to the place we call home, Anfield.
A stadium which is lathered in history after bearing witness to a host of memorable moments, which had us either jumping to our feet in jubilation, or crumpled in a ball of despair. The highs and lows of supporting this club are entrenched in the walls at Anfield, and in homes and pubs across the world.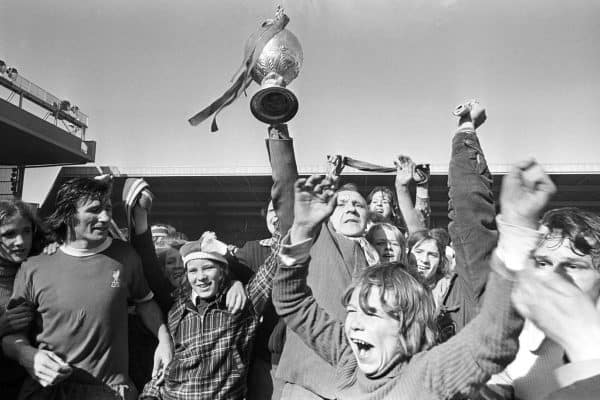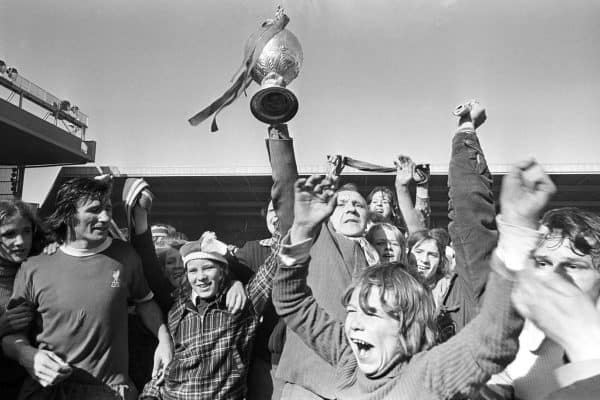 Whether you are a Red from birth or by choice later in life, we all have a memory or two which encompasses why we support the club. Whether it be a European Cup triumph, David Fairclough's goal against St Etienne, Steve Gerrard's stunning strike against Olympiakos, or even Dejan Lovren's winner against Dortmund.
These moments on the football field define our club, but we are also greatly impacted by the events which unfold off it. We have been shaped by our 125-years of existence, with the likes of John Houlding, Bill Shankly, Bob Paisley, and Kenny Dalglish – just to name a few – all lending their own meaning to what it is to be a Kopite.
However, we are in danger of losing the very history and tradition which we have been desperate to maintain amidst the increasing commercialisation of English football.
TV broadcasting, club ownership, and sponsorship are just a handful of influences which now have a stranglehold on the game, draining the life out of what was once an entertainment-driven past time, and instead moulding it into a global industry with profit maximising as its focus.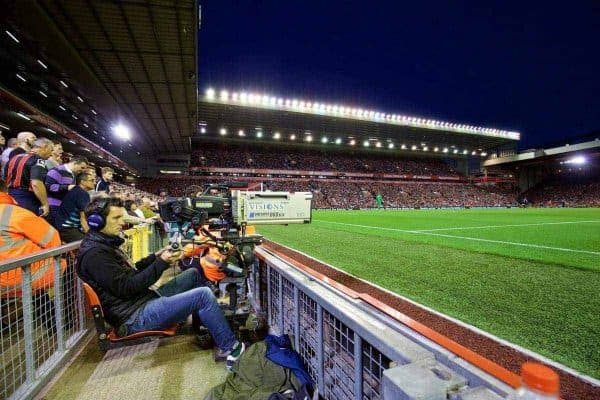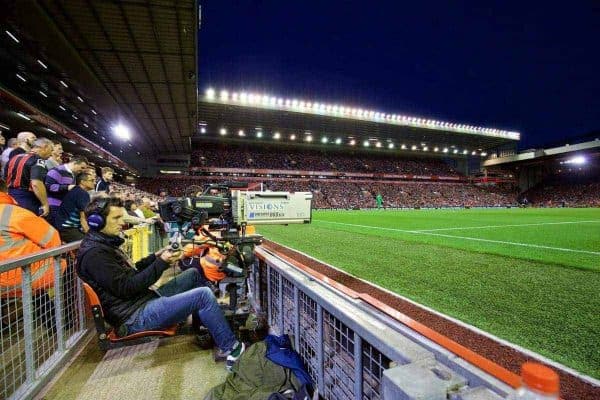 It isn't to say none of these influences have not had any positive impact on the game, but a sport which once rested in the hands of the fans is now being played out at a boardroom level, establishing a deep disconnect with the fans who made the game what it is.
Arguably the establishment of the Premier League in 1992 was the catalyst for these modernisation processes, which are now playing out before us. And as fans we are left to watch as clubs are slowly stripped of their heritage, and hit with a widespread sameness.
As a club we have been at the forefront of the resistance, insisting that we will not fall to the will of capitalistic values, on-field success has been put in jeopardy to ensure as much.
The 'Liverpool Way' is rooted in a collective effort, unity, and continuity, where keeping the soul and institutional characteristics of the club is paramount, a common defiance which delayed the effects of the rapid change occurring in the club's external environment.
However, as time has passed the effects have caught up to us. The need for a brand image has diluted our football club, and although we have had to adapt to some extent to remain in touch with the 'top' clubs, the business-like approach is destabilising the foundations of a once unshakeable giant.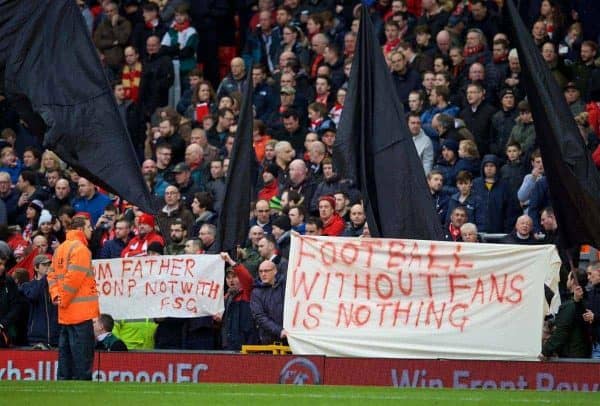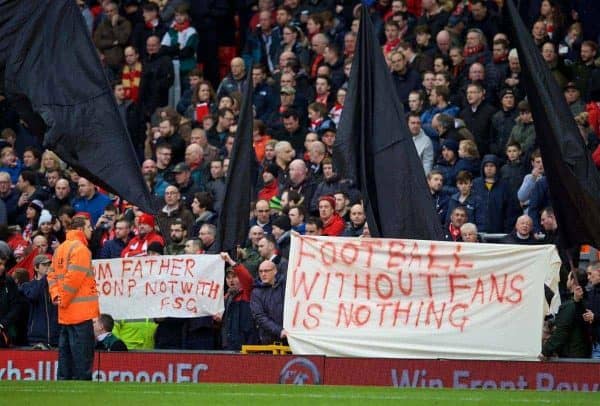 The dissipating atmosphere and ageing demographic at Anfield is one constant reminder of such drastic and unwelcome changes. Now, this is in no way, shape, or form a result of those who are not from Liverpool. It is from the effect of broadcast influence and ever-increasing tickets prices which are disillusioning many, and restricting access to fans who can no longer afford a season worth of tickets.
Of course, there are still up to 54,074 people in seats, but those who generate the noise are not there in their numbers, regardless of if they come from the surrounding areas, or not. There is no greater contrast than that of European nights and other matchdays and that is because, in most cases, tickets are significantly cheaper.
"There is no noise greater than the Anfield noise," adorned last season's home shirt, and there's no doubt that when Anfield is in full voice, we can single-handedly win games as the 12th man. But now, they seem to be only words as it's currently more like an awkward waiting room, than a deafening wall of noise.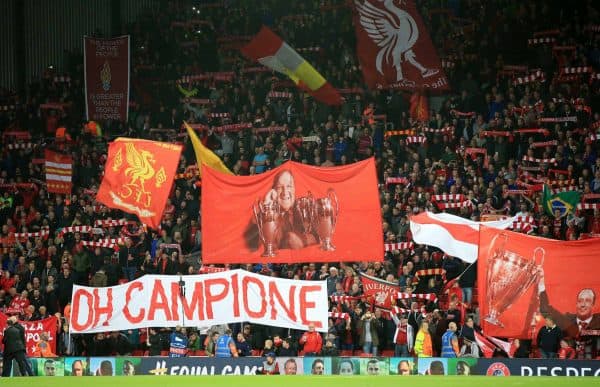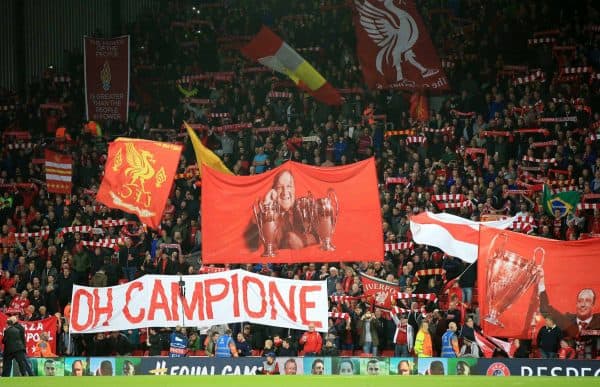 Now, the club are starting to liaise with groups of supporters to address this pressing issue but simply reducing ticket prices are not going to single-handedly reinvigorate the atmosphere. However, what it will do is create a sense of acknowledgement that the club value our worth greater than money in the bank.
The atmosphere and tickets prices are unfortunately just scratching the surface of the adverse effects of the commercialisation of football, but as Liverpool supporters we must ensure the club remains accountable to us, and that our history, heritage, and tradition is not washed away in search of a healthy bank balance, and a portfolio of sponsors.
---
* This is a guest article for This Is Anfield. If you'd like to contribute a piece for consideration please see this page. Follow Joanna Durkan on Twitter, @Joanna_1602.