Turkish media reports are suggesting that Marko Grujic is wanted by Fenerbahce, on an 18-month loan with an option to sign him permanently.
The out-of-favour midfielder has played just six times for Liverpool this season, with just three extremely brief cameos in the Premier League.
Even over the busy winter period where manager Jurgen Klopp has rotated heavily, the 21-year-old has made the bench just once, coming on for the final minute against Brighton.
With Adam Lallana now approaching fitness once more and only two midfield berths really up for grabs on a regular basis—with at least four seniors fighting for them—it's unlikely that Grujic's position will change much over the coming months.
It has been expected that he'd be made available for loan in January to get some much-needed playing time, but supporters might be surprised and disappointed with the latest reports.
Fenerbahce, fighting for the title once again in the Turkish SuperLig, reportedly want to sign the Serbian on an 18-month loan deal with a view to a permanent deal.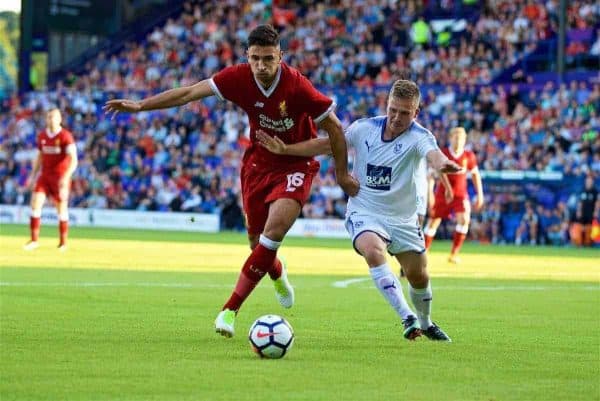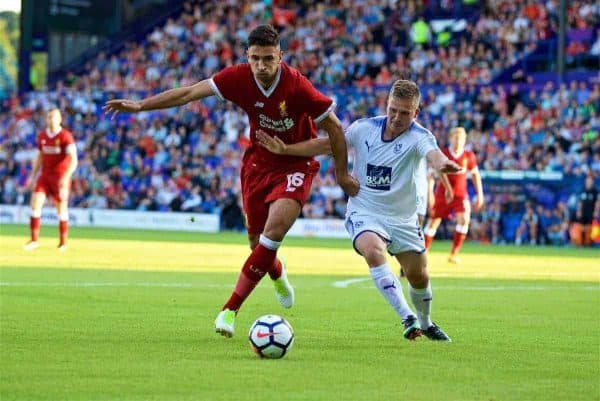 Alarmingly, Turkish outlet Sporx (h/t Turkish Football) report that the fee could be as low as €5 million for the permanent transfer.
Grujic has looked impressive in short bursts during his time at Anfield, but has yet to really get a sustained opportunity in competitive action.
Tall, powerful and imposing, his most memorable contributions so far have been limited to careless fouls late in matches and the odd stunning goal in pre-season.
Grujic managed just 39 minutes of league action last term and only 13 so far in 2017/18, so finding him a few months elsewhere playing regular football is near the top of Klopp's to-do list for January.
But a longer-term departure would be a surprise for a player touted as a potential star not too long ago, and it would be a disappointment to see him depart without making an impact at Anfield.