Southampton are reportedly set to allow sought-after centre-back Virgil van Dijk to leave in January, with Liverpool poised to enter a bidding war.
Van Dijk has missed the Saints' last two games, as manager Mauricio Pellegrino opts to omit him from selection as uncertainty reigns over his future with the club.
Both Liverpool and Man City pursued the Dutchman throughout the summer, with Van Dijk ultimately handing in a transfer request in an effort to force through a move.
But with the Reds unable to make an approach under threat of investigation from the Premier League, they were resigned to wait until the following transfer window.
And according to the Times' Paul Joyce, the Saints are now willing to sell Van Dijk to the highest bidder.
The south-coast club value their standout defender at £70 million and will "seek to maximise his transfer fee" by pitting the Reds against the Premier League leaders.
With City riding high in a campaign that has seen them win 18 of their 19 league games so far, it could be argued that the Etihad Stadium would be a more attractive destination.
However, Van Dijk was ready to turn down both City and Chelsea in the summer for the prospect of working under Jurgen Klopp.
Liverpool will be hoping his intentions remain the same, particularly with Southampton now open to negotiations.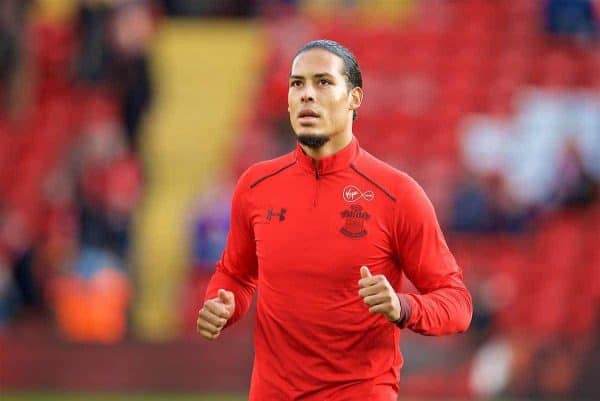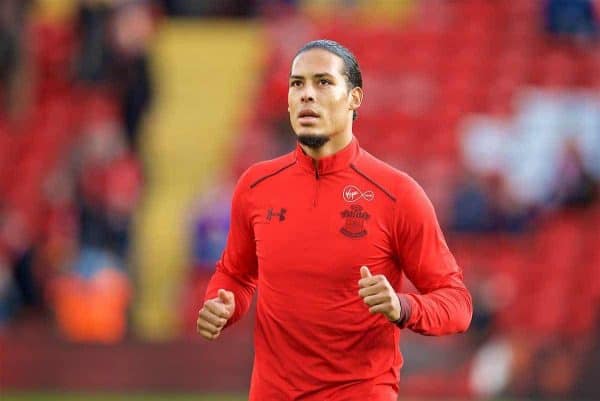 Speaking after his side's 5-2 loss away to Tottenham on Boxing Day, Pellegrino intimated that Van Dijk has been left out due to ongoing speculation.
And referencing a "learning curve" in Southampton's no-sale stance in the summer, the former Liverpool assistant manager suggested he would now be permitted to depart.
"We have to wait until January. I can't control the market, so we'll see what happens," he said.
"I decided it's best for the team and there has been a lot speculation.
"The manager decides what is the best. We win, draw and lose with and without Virgil.
"In this squad, I have a lot of players that can play. We are used to changes. We can't use this performance as an excuse.
"We tried to do the best for the team. The board decided to try to keep our best player at the club.
"This situation is a big learning curve for everybody and now we decide what is the best for the club.
"He's part of our club and he's an important player for us, but we'll see what happens. I can't control the whispers and news from outside."