The media praised Liverpool's relentless pursuit of victory and were in awe of Mohamed Salah after the 2-1 win over Leicester.
Jurgen Klopp's men signed off 2017 with an excellent comeback win that ensures positive momentum is carried into the New Year.
Man of the moment Salah inspired the second-half fight-back with a superb brace after the Reds fell behind to Jamie Vardy's early opener.
It was a crucial victory for Liverpool, and Klopp's side deserve full credit for standing up to the challenge and taking responsibility to complete the turnaround.
Here's how the media assessed the final game of a year of significant progress at Anfield.
Reporters felt it was an important win and were impressed by the Reds' unyielding desire for victory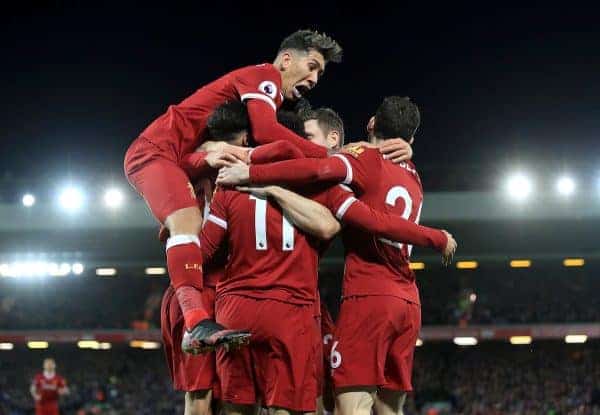 The Guardian's Andy Hunter labelled the performance "hugely impressive" and was among a few journalists to praise Liverpool's character to battle back:
This was a hugely impressive display and show of character from a Liverpool team that can surely only improve with Van Dijk on board.
ESPN's Steven Kelly was impressed by the collective effort at Anfield, assessing that this made a crucial difference:
This was a display of grit, where passion and patience were needed in equal measure against stubborn and sporadically dangerous opposition. The crowd recognised this and used its anger with Leicester time-wasting and incompetent officials to rally the players.
However, the Telegraph's Chris Bascombe saw a negative in how Liverpool lost composure after falling behind:
Liverpool's problem when they suffer a setback, even one as early as this, is the sense of panic is often palpable. Passes are rushed, opportunities snatched at, and first touches less sure. They would find their composure in the second half.
Reporters aren't yet running out of superlatives for Salah, with plenty of praise once again for the match winner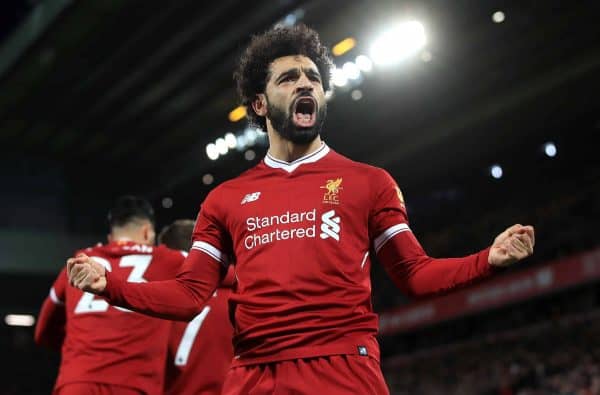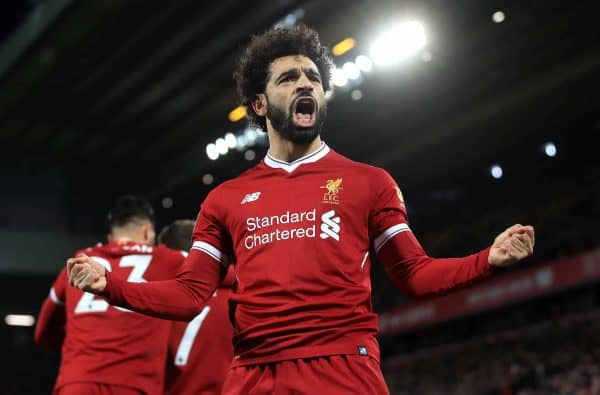 Bascombe led the plaudits, making a nice topical assessment of the Egyptian's impact since arriving at Anfield:
Mo Salah is proof how swiftly excessive fees can become bargain prices.
Writing for Goal.com, Melissa Reddy believes Salah would have been a bargain even if bought at Virgil Van Dijk's price:
Salah's contribution, meanwhile, will have even more onlookers wondering just how he was secured at such a ridiculous cost in a climate of spiralling amounts.

There can't be any arguments – if it was Salah that fetched a fee of £75m, it will have still represented bargain business for Liverpool.
A piece from the Independent assessed Salah is on his way to becoming one of Europe's best:
But today's first strike, coming seven minutes after the restart, was another reminder that the winger has the means to become one of Europe's best.

[…]

Such composure and confidence under tight circumstances like this is a quality reserved for the game's elite. If he continues at his current rate, Salah will soon be in a league of his own.
After seeing Liverpool concede from a defensive error, reporters discussed Virgil van Dijk's arrival and potential impact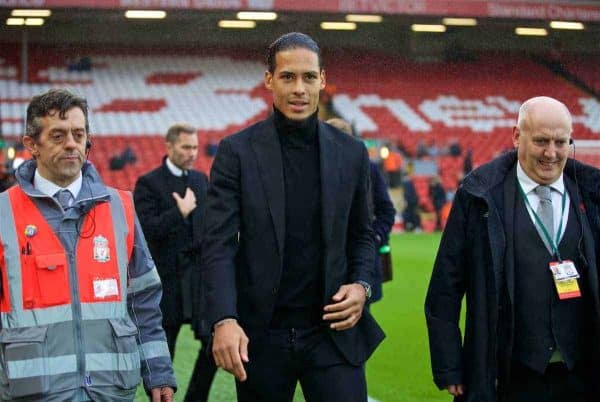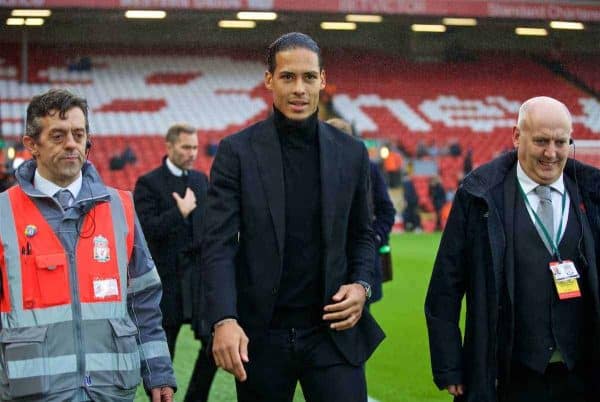 ESPN's Glenn Price thought the defensive display showed why the Dutchman's arrival cannot come soon enough:
Saturday's defensive display proved that Van Dijk's arrival can't come quickly enough.

It's not that centre-halves Dejan Lovren and Joel Matip were particularly bad here, just their habit of making mistakes often undoes everything Liverpool do at the other end of the pitch.
The Independent's Timothy Abraham believes the £75million man will bring greater confidence to the defence:
He may not be the immediate quick fix the Kop are searching for, but the decisiveness and commanding leadership offered by Van Dijk should breed greater confidence among Klopp's backline.
However, the Mirror's David Maddock warned that van Dijk won't solve all issues, citing the Reds lack of concentration as a collective failing:
The arrival of Virgil van Dijk will no doubt help, but fans must not expect him to be a heal-all cure. The lack of concentration and ruthless instinct runs throughout this Liverpool team.
Turning the focus to Van Dijk's possible partner, James Pearce, of the Echo, felt Dejan Lovren won the audition between the Croatian and Joel Matip:
If this was an audition to see who should play alongside Van Dijk then Dejan Lovren rather than Matip would have got the part.
Meanwhile, Price thinks a new goalkeeper is still needed in order to properly eradicate the consistent issues:
Van Dijk, with his status and price tag, will be expected to paper over these cracks, but a change of goalkeeper may help with that process, too.

[…]

Karius didn't do anything wrong against Leicester, and after five seasons of Simon Mignolet failing to convince, a change at No. 1 may help Liverpool's defensive cause as much as Van Dijk's arrival is expected to.
Finally, reporters reflected on Liverpool's performance in 2017 and prospects going into the New Year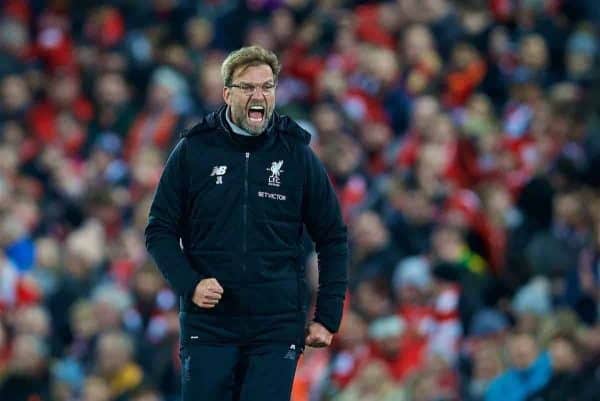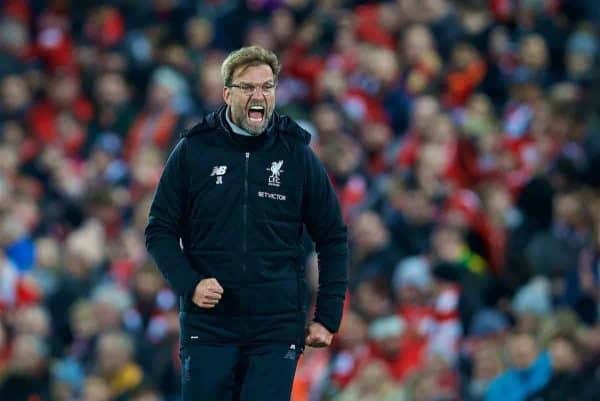 Pearce assessed 2017 as a year of "great progress" and feels there is much to be optimistic about going into 2018:
2017 will go down as a year of great progress under Klopp. Not only did he end the club's painful absence from the Champions League but he ensured that they look like they belong at that level once again having topped their group in style.

[…]

With Liverpool in the top four of the Premier League and in the last 16 of the Champions League, there's so much to play for. With Van Dijk on board and Naby Keita to follow, you would have to have a heart of stone to approach 2018 with anything other than unbridled optimism.
Maddock thought over the 12 months Liverpool showed they have limitless potential if a more "ruthless mentality" is adopted:
It is often overlooked that they are still a very young side, and inexperience certainly plays a part in their failure to win matches as many matches as they should.

It means there is something to work on still, and 2018 must see a more ruthless mentality emerge. If it does, then with talent of the likes of Salah, they can go to wherever they want.
The Echo's Kelly noted Liverpool's improved home form in 2017 which has made Anfield a tough place for opponents:
But Liverpool would only lose one more game at Anfield all year, against Crystal Palace at home.

[…]

Anfield is certainly a very difficult place for anybody to come and win – just as it should be.
Pearce also credited Klopp for proving his quality as a coach by overseeing impressive development of both the team and certain individuals:
The eye-catching development in the likes of Trent Alexander-Arnold, Joe Gomez and Roberto Firmino has served to showcase Klopp's ability as a coach.

The style has evolved. A team too reliant on Sadio Mane a year ago now has a four-pronged attack as potent as any in European football.
Finally, Maddock feels Liverpool's main focus in 2018 should be on success in the Champions League, assessing the Reds should "stroll" to a top four finish:
Europe has to be Liverpool's primary target for the rest of this campaign.

They should be good enough to stroll to a top four finish ahead of Arsenal and Spurs, so they can focus on the Champions' League, and with Jurgen Klopp's record in the competition – and the devastating attacking talent they can boast – who is to say they can't go a long way in the competition.