Liverpool's Jurgen Klopp and midfielder Alex Oxlade-Chamberlain are both relishing the chance to put things right when Man City visit on Sunday.
The 5-0 defeat at the Etihad Stadium on September 9, when Sadio Mane was sent off just before half-time with the scoreline at 1-0, remains the German's most frustrating match of the season.
Both teams were level on seven points when they met in the fourth round of Premier League matches and Klopp believes the result was something of a turning point in both clubs' campaigns.
With the gap now at 18 the Reds are playing to prove a point but Klopp would like nothing better than to inflict a first league defeat of the season on City.
"We played there a few months ago and it was one of the stranger games in my life," he said.
"We were the slightly better side, had slightly better chances, and then we had the red card and that obviously changed the game and for Manchester City maybe the season.
"They didn't do too badly before that but after they were like, 'Ah, we are really good'.
"Before the City game we were pretty much level and after that game we struggled a bit and City obviously didn't.
"They used the momentum and we suffered a little bit.
"In a football way we should try to clarify something. Sometimes you get an opportunity to put things right.
"It was not a nice day so trying to draw another picture would be one part of our motivation."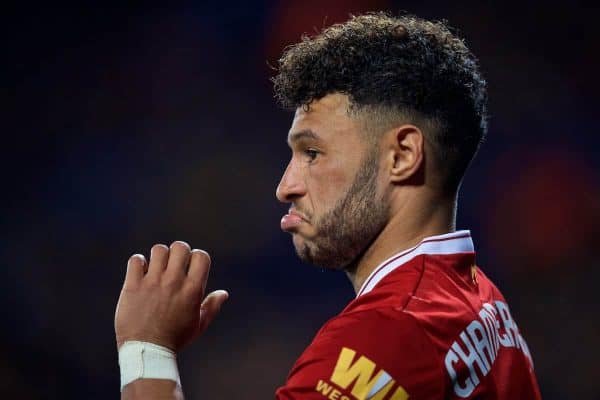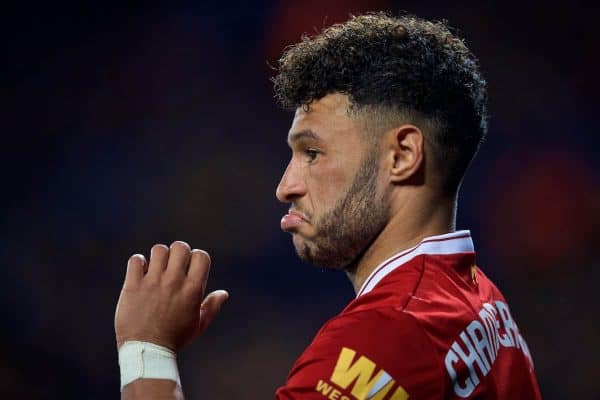 City have lost just once in all competitions this season—to Shakhtar Donetsk in the Champions League—and have a 15-point advantage at the top of the table having scored 64 goals and conceded just 13.
However, Oxlade-Chamberlain insists Pep Guardiola's side are not unbeatable.
"Of course they're not. They're still human. They haven't lost many games but of course they are beatable," he said.
"We saw Bristol City do really well there the other night (losing 2-1 in the first leg of their Carabao Cup semi-final).
"It just shows that anyone in football can go and have a good game and get the right result.
"Playing at Anfield we're always confident we're going to win the game.
"When I used to come to Anfield as an away player, I always knew it was going to be a hard game, no matter what kind of form your team was in.
"When the fans get going and the boys play like they can, it's a really tough afternoon for whoever we play.
"We know we can beat City. We have to be good on the day. We need to defend well and attack like we know we can.
"We have everything we need to go and get the right result."