Virgil Van Dijk's derby winner was of course the highlight of the night, but what else got the fans talking at Anfield after Liverpool's FA Cup win over Everton?
Van Dijk's late winner – Liverpool's second late winner in a week from a centre-back – sent Anfield into raptures, giving the Reds bragging rights on Merseyside yet again, extending Liverpool's unbeaten run in derbies to 16 games, the longest in their history.
James Milner had dispatched the opening goal from the penalty spot in the first half, while Gylfi Sigurdsson had leveled with a goal on the counter attack midway through the second half.
There was controversy with Wayne Rooney acting like a bull in a china shop, being subbed early to avoid what seemed like an inevitable red card, while Mason Holgate's dangerous and unwarranted push on Roberto Firmino has led to allegations from the defender of words being exchanged after.
With 8,000 Evertonians in the Anfield Road end, the atmosphere at Anfield was hot on and off the pitch.
This is Anfield's Henry Jackson (@HenryJackson87) and Matt Ladson (@mattladson) spoke to fellow writer Matt Addison (@MattAddison97) to discuss the highs and lows of Liverpool's 2-1 win.
The good…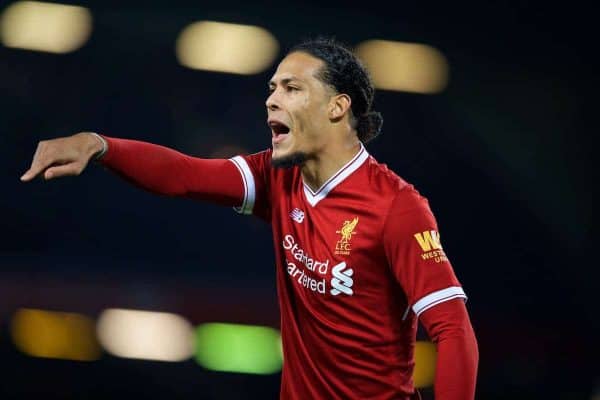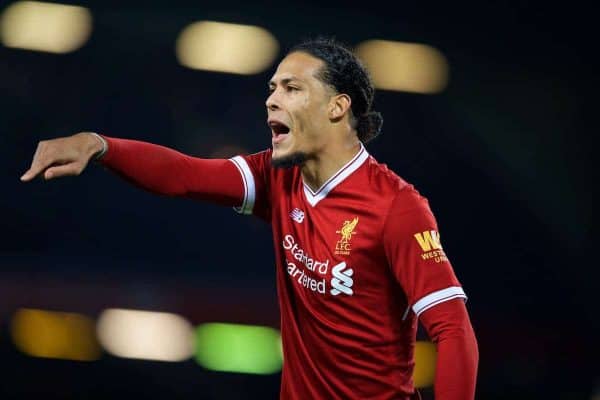 HENRY: Well, it's obviously Van Dijk, isn't it? That has to go down as one of the greatest dream debuts in Liverpool's history – a late winner in front of the Kop, against Everton!
His all-round performance was impressive, even though he looked a tiny bit nervous at the start. Aerially he is a beast, which is going to make such a difference to this side Reds, and he's a class act on the ball. What a signing.
Andrew Robertson also definitely deserves a mention – I thought he was outstanding, and the runaway Man of the Match.
Not only was his quality there for all to see, both going forward and defensively, but he also really seemed to understand what a derby means. There was a real edge to his game, and he loved the fight. That will really endear him to Liverpool supporters.
MATT L.: I agree with Henry that Robertson needs a mention, he was superb especially early on when Everton were flying into challenges and he showed good grit to bite back.
Oxlade-Chamberlain was also effective, and of course there's Big Virgil at the back.
The atmosphere was again, in parts, very good (as it was against Leicester last time at home) and I expect we will see (hear) the benefits of the new capacity more this season as we have big comes coming up.
MATT A.: So much of last night was positive: Joe Gomez was superb, particularly in the first half, Oxlade-Chamberlain's dead balls were spot on, although some of his passes in open play were wayward, James Milner's penalty was cool and Robertson was almost perfect.
The main one though is Virgil van Dijk. Take the goal out of the picture for second, which was so clearly a massive moment for him and the perfect beginning to his Anfield career, and there are still so many positives to take from his debut.
Despite not being fully up to speed with the way Liverpool play, or having full match fitness having not played for a few weeks, he slotted in immediately, and looks the real deal, and we all expected. His leadership and authority were a breath of fresh air.
The bad…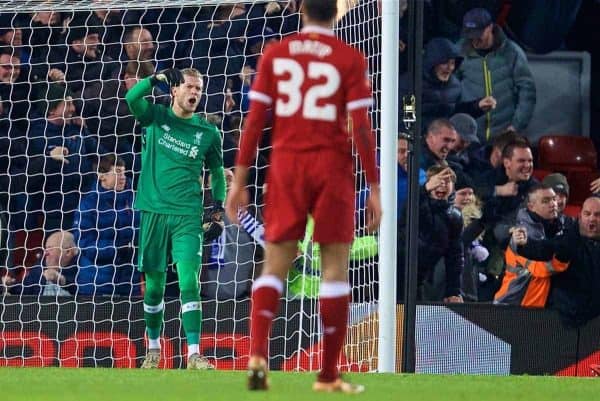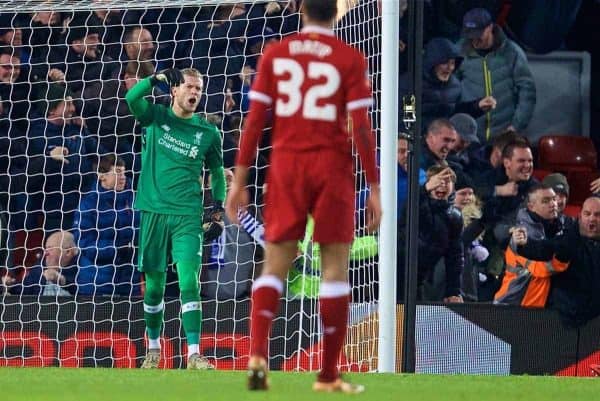 HENRY: I thought Loris Karius was really poor, and for me, that was the night when I decided he's not good enough for Liverpool.
He has had enough chances to prove his worth now, but his decision-making remains incredibly hesitant, he rarely makes a save and his much-praised distribution really isn't that good. Sometimes a highly-rated signing just doesn't succeed.
Joel Matip was also shaky throughout, and he should not be a guaranteed starter alongside Van Dijk at the moment. He may just be in an iffy run of form, it should be stressed.
MATT L.: I agree that Matip was shaky, and I actually wonder if we'll see Dejan Lovren partner Van Dijk in the near future – he's definitely the backup on the right of defence now, which for me is where he seems to play better.
Adam Lallan was really poor – and it was his weak challenge that allowed them to break for their goal – but then I have no idea why he started twice in five days after five months without a game. Playing Wijnaldum seemed far more logical.
It's been lost amidst the accusation from Holgate, but Bobby Madley not even booking Holgate for his push on Firmino is one of the most ridiculous refereeing decisions in a long, long time.
MATT A.: Madley, was poor throughout. He should have been nowhere near a game of this magnitude.
The penalty (akin to the one conceded by Lovren just weeks ago) should not have been given really, but the precedent has been set now.
How Holgate didn't receive at least a yellow is beyond me.
The other worry is the fallout from that incident, which looks set for an FA investigation.
And who would you like us to draw in the fourth round?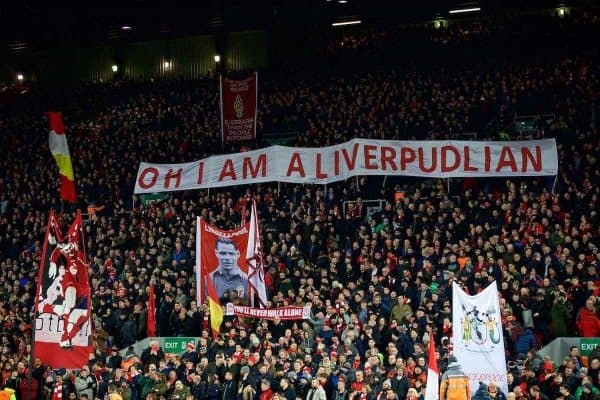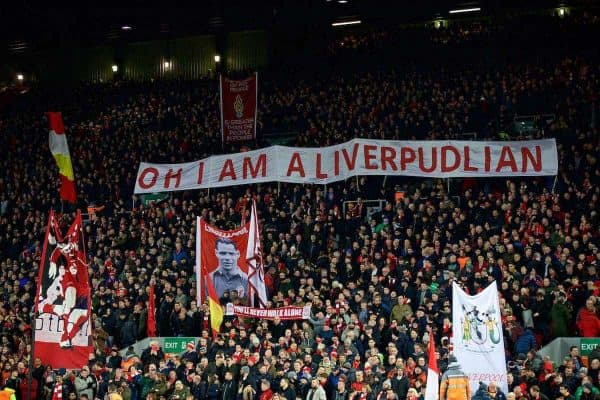 HENRY: I could be Billy Big Balls and say "we can beat anyone, bring on Man City!", but I'd love the easiest possible draw.
It would allow Klopp to rest key men, with fringe players coming in and looking to impress, and an easy passage into round five sounds appealing.
Winning the FA Cup this season would mean a very welcome end to Liverpool's trophy drought, so the easiest run to glory would be just perfect.
MATT L.: Have to agree with Henry that a relatively easy game would be good – going out the League Cup early and drawing Everton in the third round has been a killer for fringe players like Danny Ward, Ben Woodburn and Marko Grujic.
I'd like us to play someone like Nottingham Forest – an old rival who we haven't faced in years. Of course, if we drew them it would mean they'd have knocked out Arsenal so that'd be nice!
MATT A.: I'd like to be drawn with a lesser side, at Anfield, giving us the best possible chance of progression, and a chance for some of those players who haven't featured as much as they have wanted this season to get some time on the pitch.
It would be nice for someone like Ovie Ejaria or Harry Wilson, performing so well for the under-23s, to get a first-team chance again, although they may, of course, have gone out on loan by then.
The main thing is for Liverpool to get through. The FA Cup represents the best chance of a trophy this season – the Champions League, I believe, is not completely out of the question, but is more difficult – so a more low-key tie would not be a bad thing.