Jurgen Klopp has spoken of his admiration for Andrew Robertson, following a superb run of form from Liverpool's likeable Scot in recent weeks.
Robertson endured a slow start to his Liverpool career, as he grew accustomed to life in Klopp's system, and saw Alberto Moreno selected ahead of him.
The left-back has proven to be a very good summer signing from Hull City, however, and he has flourished in the first weeks of 2018 in particular.
Excellent back-to-back performances at home to Everton and Man City have seen him become a crowd favourite, with his lung-busting energy and quality down the left flank not going unnoticed by supporters.
Klopp admits he is delighted with how Robertson is faring at the moment, speaking of his importance to this Liverpool side after a slightly shaky start.
"[He is] very important," Klopp told reporters at Melwood on Friday.
"A lot of people had doubts about Alberto Moreno at the start of the season, and thought we needed to bring in a new full-back, which we did with Andy Robertson.
"He was a nice prospect and a really big talent offensively, but maybe a few gaps to close in his defending.
"He was cool earlier in the season when he didn't play, he was not in my office asking, 'why don't I play?'
"Moreno played fantastic apart from the Sevilla game but then he got injured.
"But for a club like Liverpool, it's unbelievably important to have someone who can [step in] and it's not a big bounce [without Moreno]."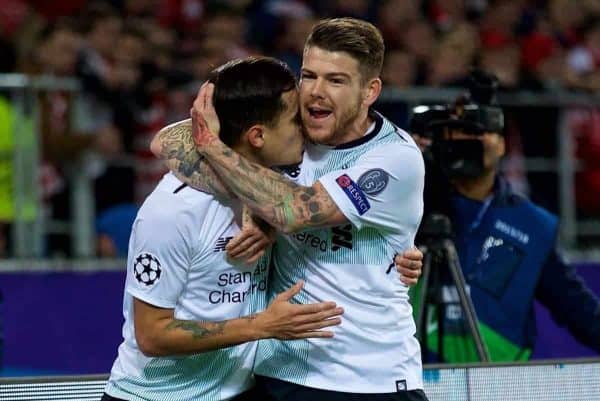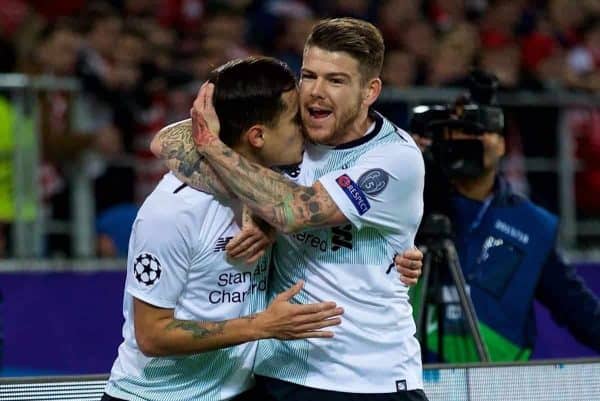 Moreno has missed the last 10 games with an ankle injury picked up in Liverpool's 7-0 win over Spartak Moscow in December, and could return to the matchday squad at Swansea City on Monday night.
This presents Klopp with a long-term selection quandary, with both of his senior left-backs in excellent form this season, but the German is embracing it as a positive.
"With Moreno on the way back we have two very good players for that position," he continued.
"Andy has stepped up and done a really fantastic job, and it's really nice as a manager to be part of it.
"You come to a new club and everybody is expecting the best from you from the first second.
"Everybody needs time to adapt—I'm happy that he had the time and used the time, and played like he did in the past few games."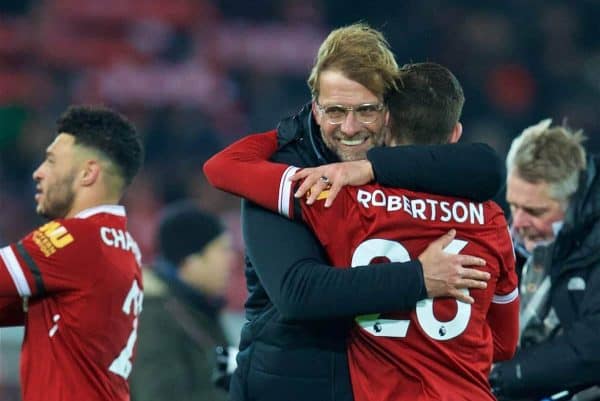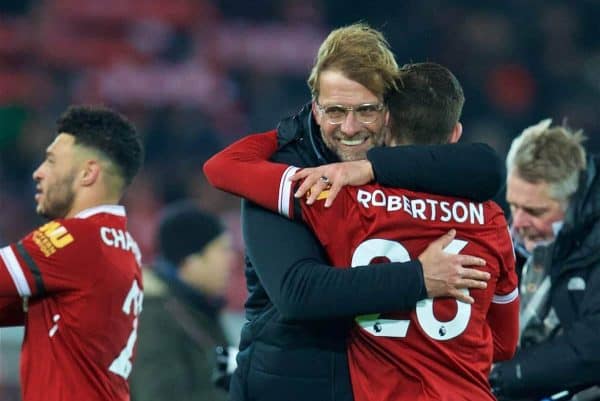 It would be extremely harsh to leave Robertson out for the trip to Swansea, but equally, you couldn't complain if Moreno returned as first choice.
If Liverpool are to challenge across all fronts for the remainder of 2017/18, they need both left-backs fit and firing.
At long last, there is genuine depth in that area of the pitch.