Alex Oxlade-Chamberlain is confident Liverpool are well-equipped for life without Philippe Coutinho, insisting it is "business as usual" at Anfield.
The Brazil playmaker, who contributed 12 goals this season, completed his dream £142million move to Barcelona on Monday to leave a significant hole in Jurgen Klopp's side.
However, Oxlade-Chamberlain, who experienced key personnel like Robin van Persie leave when he was at Arsenal, believes he and the likes of Mohamed Salah, Sadio Mane and Roberto Firmino can help fill the void without too much disruption.
And the first chance to prove that is at home to runaway Premier League leaders Manchester City on Sunday.
"I haven't really even thought about Phil leaving," he said. "You realise it happens but you can't start thinking 'What are we going to do now that Phil is not here?'
"It can't be that at all. It's business as usual.
"When Phil wasn't in the team we still played great football and we have still amazing players who can score goals – the likes of Mo (Salah), Sadio, Roberto.
"The fact is he has gone now and we have to think 'What have we got that is going to get the job done?'. "I have every faith in the boys that we just move on now. I don't think it should affect us at all.
"When a big player leaves, a big player leaves. You're at a big club like Liverpool, another big player will come in the future.
"I wish Phil all the very best but the only thing I'm concentrating on is Liverpool and winning as many games as we can – starting with Man City on Sunday."
With Liverpool at this moment unlikely to buy a replacement in the January transfer window, Coutinho's departure provides an opening for Oxlade-Chamberlain and others to secure more regular football.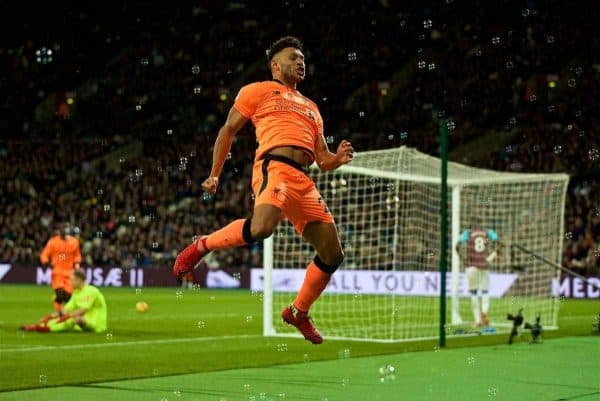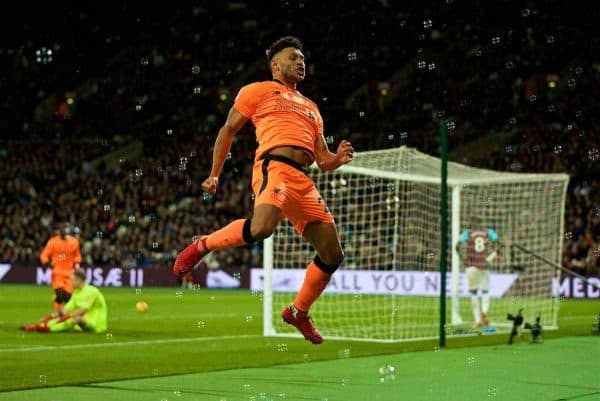 After a testing start to his Anfield career, having arrived on the final day of the August window, the England international is starting to show the sort of form that persuaded Klopp to spend £35m on him.
"Of course it's an opportunity for me, just as it is for all the rest of the boys who want to play there," he added. "It is our job to keep the wheels moving and momentum going.
"I am the type of person who relishes the chance to stand up and perform under pressure, I have had to do that my whole career.
"I was at a big club previously and being at big one now, you know you are always going to have to perform under pressure."
Oxlade-Chamberlain faced growing criticism in his first few months as he adapted to a new playing style under Klopp.
However, he insists he ignored the doubters as he had total faith in himself and his manager.
"There was a lot of controversy and talk, maybe it's a time when you just want to get your head down and settle in," he said.
"There's a lot of noise around what's happening and that can make things a bit difficult.
"I didn't mind too much people talking because I knew that's what would happen.
"Once you clear that ridge and focus on getting your head down and playing more, I feel that's where I am now."