Sam Allardyce seems to have changed his mind on what constitutes a penalty less than a month after Everton had a similar decision go their way at Anfield.
The Reds picked up an FA Cup third round victory to cherish on Friday night, as Virgil van Dijk's late winner saw him cap a wonderful debut.
On an evening full of drama, one of the contentious moments was referee Bobby Madley's decision to award Liverpool a first-half penalty.
There looked to be minimal contact between Mason Holgate and Adam Lallana, but the spot-kick was awarded, and James Milner fired home.
After the game, Allardyce firmly blamed the referee, saying Madley had made a mistake.
"I didn't think [it was a penalty]," he said.
"I think the referee made a mistake for their first goal and we made a mistake for their winner."
This comes just one month after Everton were awarded an equally soft penalty at Anfield, following a 'foul' by Dejan Lovren on Dominic Calvert-Lewin.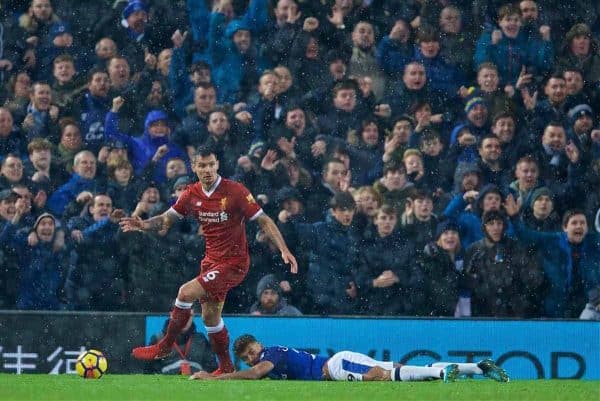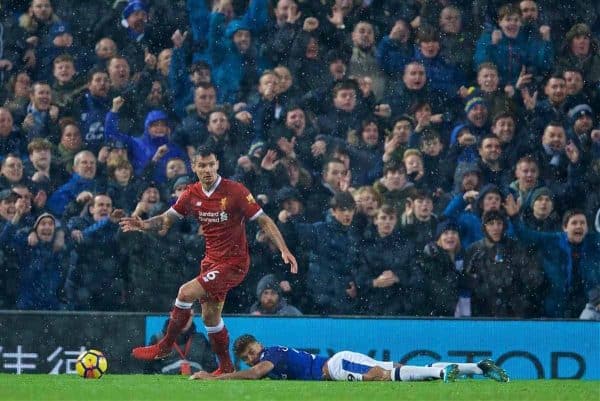 On that afternoon, Allardyce had a completely different view and was critical of Lovren, saying:
"I've had a good look at it and Lovren raised his hands," Allardyce said a month ago.
"He had no need to do that, I don't think Dominic was going anywhere, and I think it was very brave of Craig Pawson to make the decision in view of the number of years since Everton were last awarded a penalty here.
"You can call it soft if you like, I don't have a problem with that, but these days you can't put your hands on an opponent in the box. Don't mess with him, don't touch him, don't shove him."
It is all predictable hypocrisy from the Everton manager, and one man who seemed to revel in the whole situation was Jurgen Klopp.
The Liverpool boss was criticised for a fiery post-match press conference after last month's draw, after being left stunned that some thought Lovren impeded Calvert-Lewin.
In some sort of revenge act on Friday, Klopp joyously told reporters that if that was a penalty, so was the challenge on Lallana.
"It was exactly like the last one," he said.
"I thought that both decisions weren't penalties but everyone told me after the first one that it was a penalty, so I learned this."
You've got to love Klopp, and he will have felt fully vindicated after an equally soft decision went his way on Friday.
Liverpool now have an eight-day break, prior to the Premier League visit of leaders Man City on January 14.