West Brom boss Alan Pardew is prepared to offer Liverpool loanee Daniel Sturridge special treatment to protect him for their relegation battle.
The Liverpool striker joined Albion on loan for the rest of the season last month with the Baggies bottom of the Premier League.
They host drop rivals Southampton on Saturday four points from the safety line although West Brom have lost just twice in their last eight games in all competitions.
Sturridge has battled injury at Anfield, making just 23 league starts since the beginning of the 2015/16 season and Pardew will excuse him from training to get the best results.
He said: "I think senior players will accept that only if there are special circumstances and this boy has missed training for a long period.
"Daniel is a top player, if I can keep him fit for every league game I cannot imagine that is not going to be significant.
"We will be managing him maybe a bit more carefully in terms of everything.
"He has the World Cup and he is fresh and he hasn't had a lot of game time. So he could be a rare player who [England boss] Gareth [Southgate] has who is fresh for the World Cup.
"That is not in Daniel's thoughts, it is in my thoughts because I want England to do well.
"In the short term here he won't be pushed in training, we will protect him and make sure he gets to the games.
"He will slowly build his stamina over the games."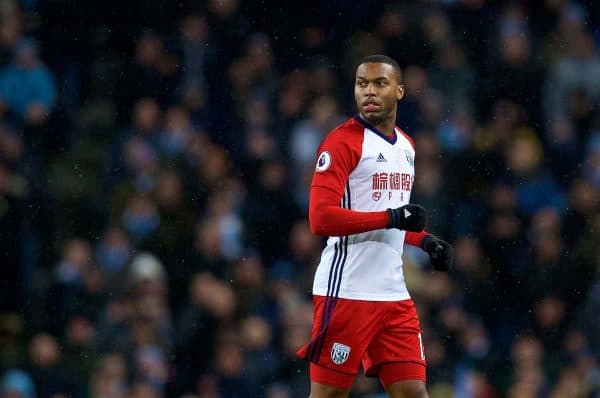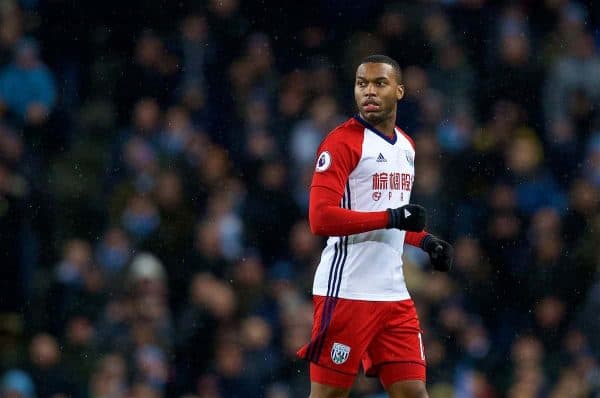 Sturridge has scored 63 times in 133 appearances for Liverpool but only has three goals this season.
But Pardew believes the 28-year-old adds something different to the Baggies, who have netted just 19 goals in 25 Premier League games.
"He's very much focused on his work and I have really enjoyed the moments I've had with him in terms of talking, getting to know him and understanding where he is," he said.
"He is an exciting player."