Former Liverpool managing director Christian Purslow predicts that owners FSG can change their approach in the future in order to bring success to Anfield.
Liverpool's American owners purchased the club in October 2010, following a legal battle involving RBS and former owners Tom Hicks and George Gillett.
In the seven and a half years since then, FSG have been a major talking point among Liverpool supporters, with some seeing the value they have added by stabilising the club after an extremely turbulent time under Gillett and Hicks, and others questioning whether they have done enough to make the club competitive again.
But, having resolved the two-decade issue with the Main Stand by expanding Anfield's capacity to 54,000, appointing a world-renowned manager in Jurgen Klopp, and pushing ahead with a new training ground and plans to expand Anfield's capacity to over 61,000, FSG have built the foundations for success.
Speaking to the Liverpool Echo's Blood Red podcast, Purslow anticipates that with these "cornerstones" now in place, a change of approach in terms of transfers can be yielded.
"There will be people – fans, media – who will say they want them to spend more, to buy Pogba for £90m or whatever," said Purslow.
"I think it's a perfectly reasonable observation, and it might change. They might become more expansive with their capital now they have nailed down their cornerstones.
"The new domestic TV deal provides further stability, and the overseas revenue is likely to exceed last time. So I would have plenty of sympathy for the view that they can afford to be more expansive going forward."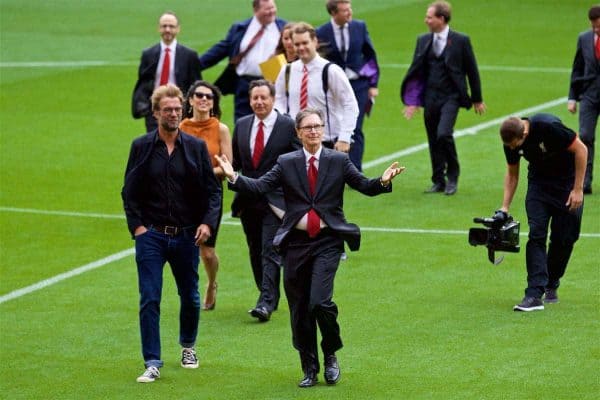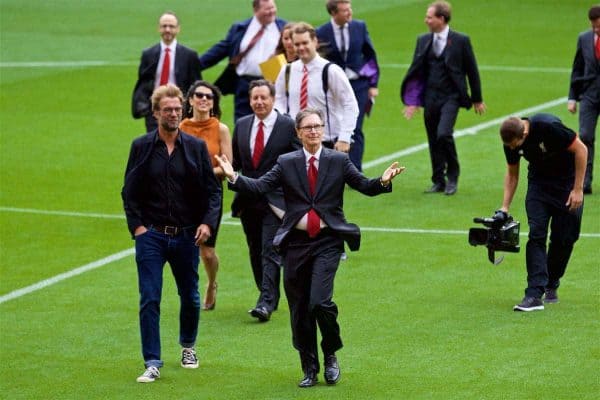 FSG broke Liverpool's transfer record three times in the last year, signing Mohamed Salah, Naby Keita and Virgil van Dijk – and that could be the way of the future, says Purslow:
"I'm an investor by background, and so are they, and I think you can make an argument as an investor that the strategy which makes most value for Liverpool in the long run is to make Liverpool a winning club as opposed to an ultra-competitive top club. To do that, you might have to speculate to accumulate.
"They have the potential, without doubt, to fight each year for the Premier League and to go deep and long in the Champions League.
"To shorten those odds by investing more absolute money is the choice they have in front of them. I wouldn't be surprised if they do so, but knowing their background I would be surprised if it wasn't just a gradual ramping-up – always with the backdrop of financial responsibility."
Purslow's assessment seems fair, and although patience is in short supply in football, it does seem that Liverpool are on the verge of benefiting from long-term planning under FSG and Klopp.