Liverpool have been this close to success in the past and failed, but Andy Campbell believes Jurgen Klopp is building a convincing legacy at Anfield.
"Many of life's failures are people who did not realize how close they were to success when they gave up." – Thomas Edison
---
I've never been a fan of the trend for inspirational quotes blandly copy-and-pasted onto equally dull images.
Some nondescript beach, mountain or even Old Trafford with a confused message about self-worth or overcoming obstacles…trying to stay awake during another "Mourinho Masterclass" perhaps.
So it's with no little irony that I'm going to hang this article around a randomly selected quote attributed to Thomas Edison.
Liverpool are on the edge. Not of abject failure, stagnation or slipping into obscurity as some would have you believe.
Rather they stand perilously close to success, and that is a source of concern to me for no logical reason whatsoever!
The Inner Chimp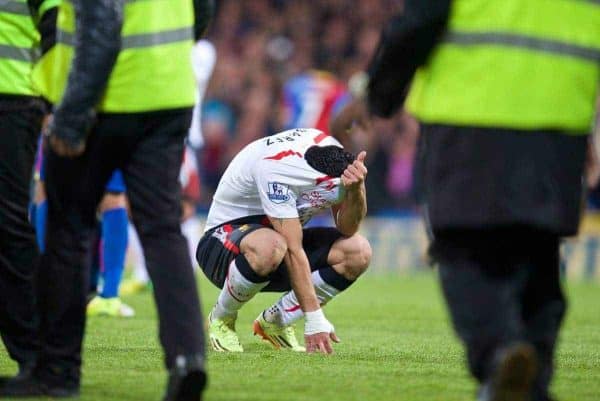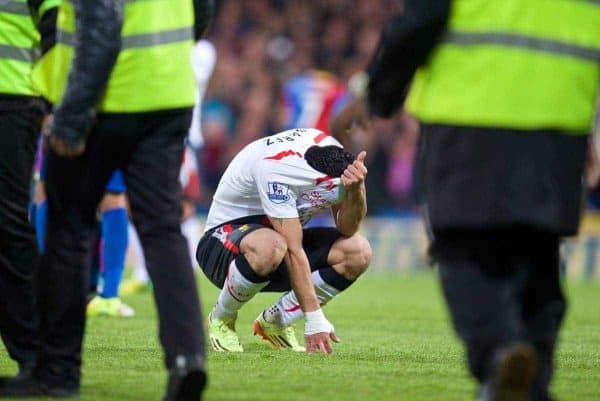 Not surprisingly, the most visible scars from the near-miss in the 2013/2014 season are embedded across Liverpool's support.
That title challenge became all-consuming as each victory clawed the trophy closer to Anfield.
I suspect it wasn't just my family watching aghast as I descended into a level of obsession more befitting my daughter's interest in all things Zayn Malik. Apparently he was 'on fleek' that year…but I feel I've digressed!
An exuberant, exhibitionist and exhausting tsunami of reckless, brilliant football and broken dreams left to wash across the dismal summer of 2014.
The disappointment and damage lingered across the following season and beyond, ultimately limping towards Brendan Rodgers' protracted demise.
Conscious and unconscious lacerations twisted deep in the psyche of every Reds fan.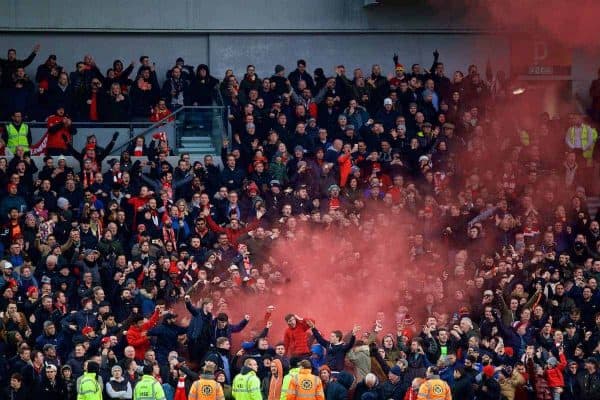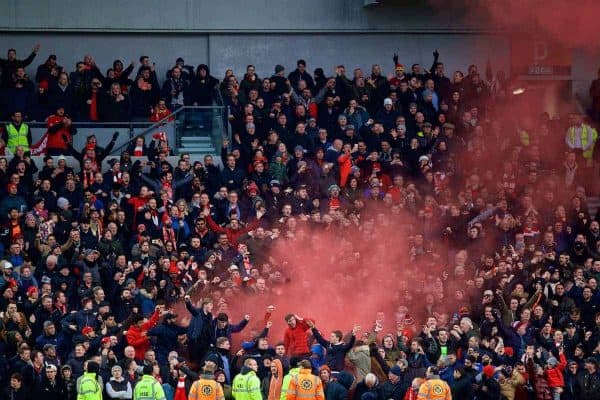 In reality that disappointment will remain indelibly marked in our collective memory. It can't be undone. Lifelong football supporters aren't known for letting things go.
Realistically doubts, and an element of despair, will continue until we next see a Liverpool skipper eagerly grasping a trophy again.
(Note to the occasionally benevolent footballing gods: Jordan Henderson lifting a sixth European Cup would do nicely, thank you!)
Only the finest silverware will scratch this itch.
Live, Die, Repeat: Edge of Tomorrow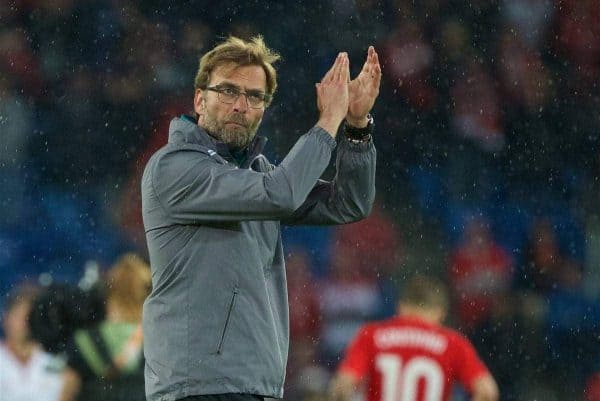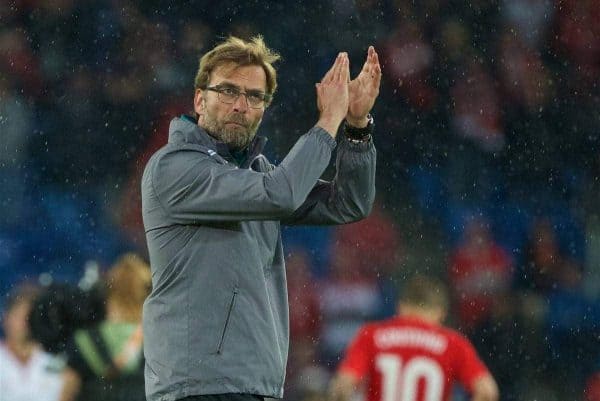 There's only fleeting reminders of 2013/14's heartbreak sprinkled over the current squad.
Simon Mignolet, Daniel Sturridge and Jon Flanagan: all key components in Brendan's flirtation with immortality, all soon to depart in one fashion or another.
Henderson will likely be the final correlation between this team and that.
That's not to say version 2018 is untouched by perceived failure. League Cup and Europa League final defeats under Jurgen Klopp can't be disregarded.
Very differing disappointments. Regarded by some as evidence of a weak mentality rife through the squad. An indictment of a club willing to accept nearly winning. The inescapable feeling we are trapped in a recurring cycle of disappointment.
Throw in frustrating collapses this season against Sevilla and West Brom. Swiftly, but not unexpectedly, familiar accusations flowed. A team lacking in mental fortitude.
The modern game doesn't allow for that intangible 'bad day at the office'.
Whether under the weight of expectation, self-inflated worth or basic lapses in concentration many felt lessons weren't being learned. Too many players had been afforded too many chances.
Continuity Over Chaos?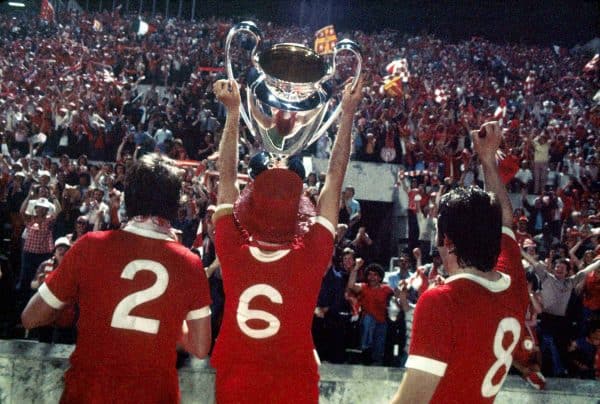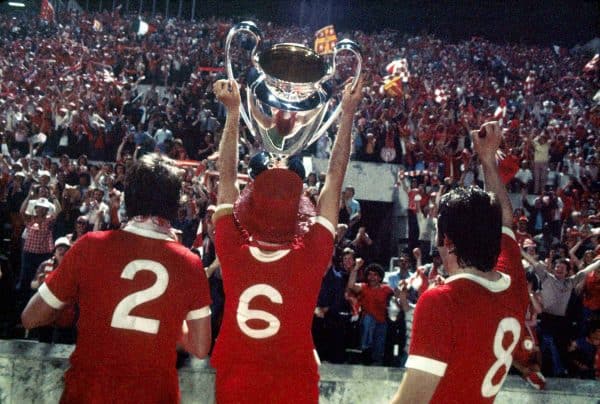 While I understand these sentiments to an extent, personally I lean towards patience. Refinement over revolution.
Typically the best sides have a level of consistency with personnel they carry across seasons rather than mass churn; Mourinho's first Chelsea incarnation are one of the few exceptions I can readily recall, albeit aided by Roman's bottomless pockets.
Another commonality to the best teams are they paradoxically suffer disappointments more than most. Repeatedly placing themselves in the line of fire, ready to embrace victory but equally prepared to bounce back from defeat.
Liverpool's greatest teams did it time and again.
Defeat to Leeds in the Fairs Cup in 1971, the FA Cup lost to Arsenal days later. Second in the league in 1972. They bounced back to deliver a league title in 1973, accompanied by a first UEFA Cup that season.
Want another example? How about losing to bitter rivals Man United in the 1977 FA Cup but countering with their maiden European Cup triumph four days later? They collected another title for good measure.
The '70s and '80s are littered with numerous other character statements.
Foundations in Place…Time to Raise the Roof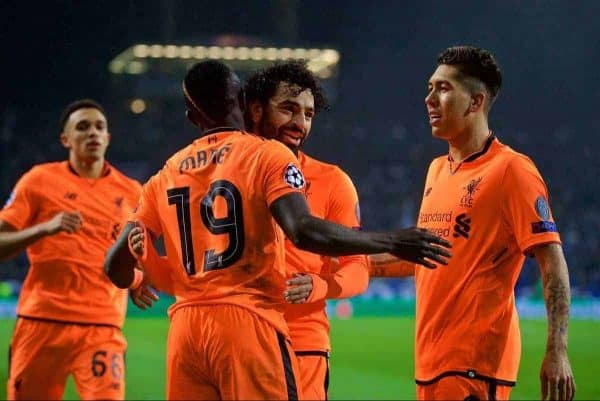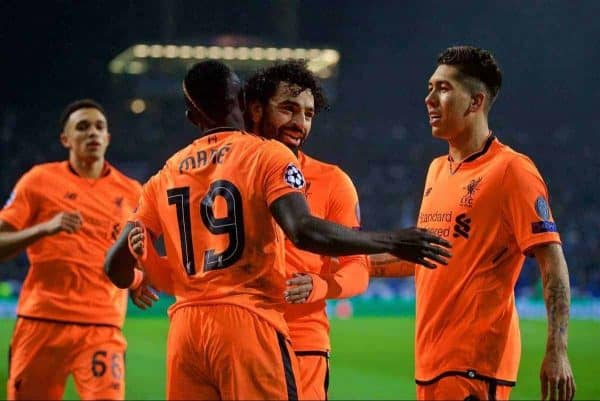 Like any good leader what is said publicly doesn't necessarily tally with their mechanics behind the curtain.
Small sections of the support have been critical of the manager backing the team, particularly the defence, in the face of the collapses mentioned.
Yet this is merely good man-management, vital to morale and the long game.
Despite the platitudes offered, Klopp is fully aware there were defensive issues to address. Andrew Robertson and Virgil van Dijk weren't brought in without reason.
These are strong, influential on-field personalities and an increasingly calming presence.
The attacking unit, already 'A list', delivers when it counts. The squad depth feels adequate but questions linger over the goalkeeping position.
Queries extend to the balance and blend in the middle of the park. The suspicion is Keita won't be the sole quality reinforcement in that department this summer.
Increased consistency, fewer lapses and unquestionable evidence of improvement. Look at the points tally for this stage of the season compared with previous Premier League campaigns. Look at the goals tally.
And if you don't like stats then at least look at the performances on the pitch.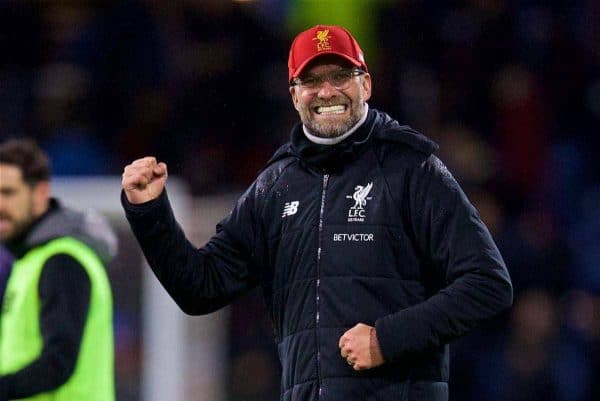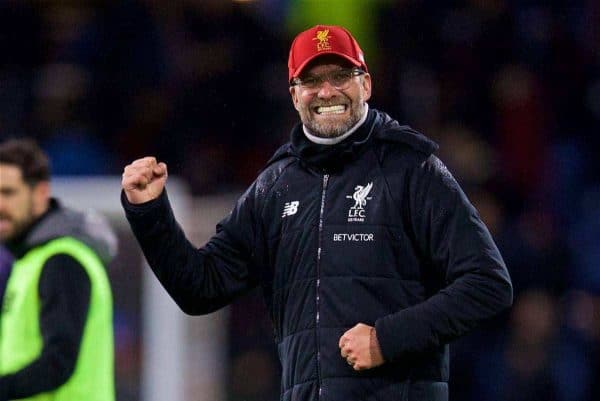 It's a work in progress but Klopp is instilling the requisite mentality. This won't require an overhaul. The German genius has being sculpting his masterpiece from the moment he walked through the doors at Melwood.
Thankfully football keeps affording us opportunities and his thrilling team have no intention of giving up. They know how close they are to success.
"Our greatest weakness lies in giving up. The most certain way to succeed is always to try just one more time." — Thomas Edison
---
* This is a guest article for This Is Anfield. If you'd like to contribute a piece for consideration please see this page. Follow Andy on Twitter, @AndyC1874.