Continuing his series looking at Liverpool's scouse captains, Jeff Goulding shares the story of one of the Reds' great unsung heroes.
Laurie Hughes played with some of Liverpool's greatest and most iconic players, was an important cog in the unstoppable Liverpool machine that conquered the league in 1947, played in the 1950 FA Cup final and became the first scouser and Reds player to play in the World Cup; yet he remains one of Anfield's great unsung heroes.
Hughes, a six feet tall, dominant centre-half, captained Liverpool in the 1954-55 season. By then, Liverpool were in decline and languishing in the second tier of English football. He was preparing for the end of his playing career and had set up a variety of businesses, that he hoped would see him well into retirement. He owned a sweet shop and a bookmakers, among other things, and was making more money from these enterprises than he was from playing football.
These were the days when a win bonus was £2 and players and their wives made their own way home on the tram after the game. There were no luxury training facilities, no sports science and no substitutes during a game. This meant if you got a kicking from the opposition, you got on with it.
In 2001, well into his 70s, Laurie gave an interview to the official LFC Magazine, in which he recalled: "I remember getting clattered at Everton, but instead of going off they moved me to outside left. We still won 4-0."
Being a footballer in them days took real courage as well as skill. Simply heading the ball could leave you dazed and pitches could be so threadbare that the threat of serious injury was never far away.
Playing in such conditions would eventually take its toll on Hughes and he would play his last game for the club in September 1957. He had served Liverpool for 14 years, alongside the likes of Bob Paisley, Billy Liddell, Ronnie Moran and Matt Busby. In doing so he could look back on an eventful and proud career in a red shirt.
Born in the Everton area of Liverpool, in 1924, Laurie came from humble beginnings. His mother later opened a chip shop in the district of Wavertree, but his parents soon realised his sporting ambitions. His father wrote to both Everton and Liverpool, requesting trials for their boy, but neither seemed interested in him because of his small stature.
Laurie would have to start his footballing career with Tranmere Rovers, but Anfield would eventually come calling. Hughes blossomed late and would grow into a commanding central defender.
He signed for Liverpool in 1943, under then manager George Kay. It was wartime, which meant no football league, meaning Hughes would play his first 112 games for the Reds, in the regional leagues.
His official debut came on the 5th January 1946. Hughes was one of eight debutantes that day, along with Bob Paisley and Billy Liddell. He would help his team to a 2-0 victory away to Chester, in an FA Cup 3rd round tie.
Liverpool were flying in the first post-war league competition, thanks to a stroke of genius from their manager, Kay. Realising that food rationing would have an impact on his players' fitness, Kay took the squad on a pre-season tour of the United States. There they would find food in abundance and 'malts' in plentiful supply.
They lived like kings and were feted wherever they went. It proved a much-needed team bonding exercise and a welcome morale booster. However, its real purpose was to get the Reds in shape for a gruelling season of English football.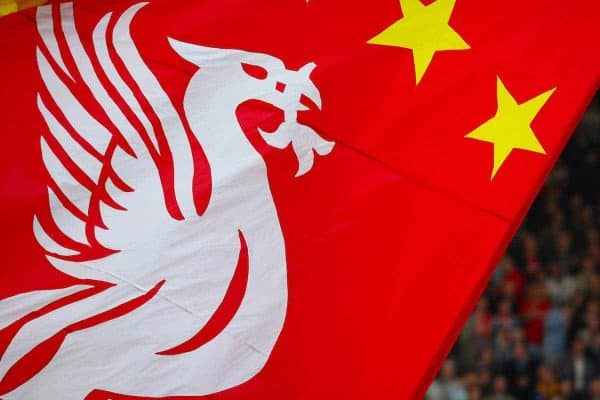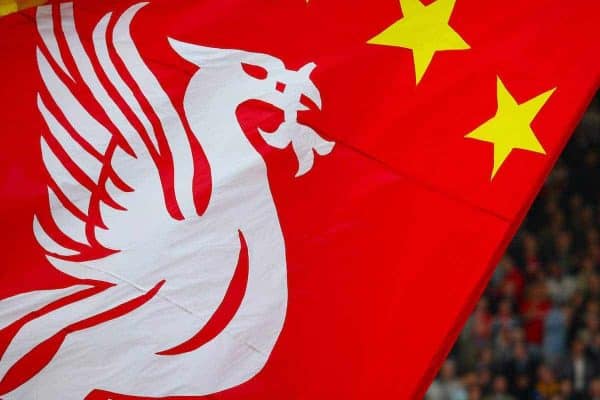 Liverpool played an amazing 10 games in the States, winning all of them, including a 12-0 victory over a Philadelphia select side. In all they scored 71 times and conceded 10 goals. Over 100,000 Americans turned out to see them play.
Kay's masterstroke paid dividends and the Reds would go on to win the league that season, pipping Wolves and Manchester United by a single point. However, they were made to wait for their trophy.
In 2001, talking to LFC Magazine, Laurie recalled how his team had faced an agonising wait after their final game, before finding out whether they had clinched the title. The Reds sat a point clear of Wolves, but United still had a game to play, two weeks later. This meant that, if they won, the title would go to Manchester.
Amazingly their game came on the same day as the Liverpool Senior Cup Final, against Everton. United's game finished early and with Liverpool leading against the Blues, an announcement was made that United had lost and Liverpool were finally champions. They went on to beat Everton too, meaning they had secured two trophies on the same day.
The Reds hadn't won a league title in 24 years, and with the city of Liverpool emerging from the horrifying destruction of the war, the scenes of jubilation would have been incredible, with 40,000 supporters going wild inside Anfield. Laurie Hughes had been a key player in that title-winning side, having notched up 30 games in a 42 match season.
Three years later Laurie would reach the high point of his career, as he ran out at Wembley in the FA Cup Final against Arsenal. Liverpool had done the double over the Gunners that season. Kopites and players alike were in confident mood, as they made their way to the capital.
They were in the final thanks to a 2-0 victory over Everton in the semi-final at Main Road in front of 72,000 screaming scousers. Hughes had missed that game with a broken toe. Bob Paisley and Billy Liddell would score the goals that took Liverpool to Wembley.
That made Laurie's inclusion in the cup final team somewhat controversial, as it was perceived that he had taken his place at the expense of Bob Paisley, who missed his one and only chance to play in the FA Cup final. This seems harsh, as Laurie didn't play in the same position as Bob, and the selection was no doubt a decision by the board, who picked the team at that time.
The weather conditions were poor and, unusually for the FA's showpiece final, it was raining. Sadly the Reds failed to cope with Arsenal, going down to a 2-0 defeat. This was the first game in which Liverpool wore a Liver Bird on their chests, another distinction for Hughes.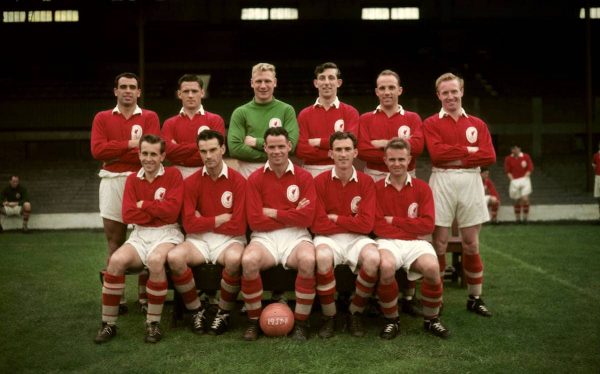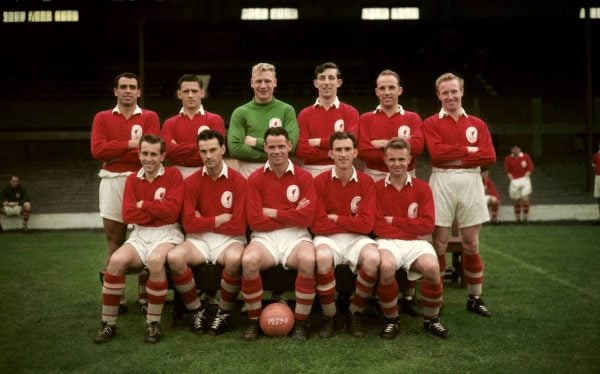 Amazingly, a defeated Reds side would return home to a hero's welcome, despite failing to bring the cup home with them. If nothing else this proves that 1950s Liverpudlians possessed at least as much class as future generations. In 1971, they would do the same for Bill Shankly's team, who had suffered the same fate to Arsenal, at Wembley.
Hughes continued to recall the final with pride, despite the result. The FA Cup was such a prestigious trophy, that simply competing for it at Wembley was an honour. He remained proud of his photograph of King George VI presenting him with his medal.
Laurie's consolation for losing in the final would be a trip to Brazil, with the England squad, to compete in the 1950 World Cup finals. There he would face Chile, USA and Spain, securing three full international caps, and becoming the first scouser and Liverpool player to play in that competition.
Hughes died at the age of 87, in 2011. What an incredible career he had, one more than worthy of banners and song.
Laurie Hughes served Liverpool Football Club with distinction throughout the 1940s and 50s. His name deserves to be mentioned in the same breath as the legends he played alongside. He is another scouse great, who went from the streets of his hometown to the heights of world football.
* Jeff is the author of the forthcoming book, Red Odyssey: Liverpool FC 1892-2017 – available to pre-order now.
* We'll have more in this series, profiling the other scousers to captain the Reds.