Of the 47 men to have been club captain at Liverpool during the club's 125-year history, nine were scousers. Here, Jeff Goulding profiles the first of them.
Liverpool FC would wait 36 years before a Scouser would lead the Reds on the pitch. That man was Tom Bromilow, who wore the armband during the 1928/29 season. This is his story.
George Thomas Bromilow was the seventh of eight children, born in Kirkdale, Liverpool, in 1894. His birth was registered in the West Derby district of the city and a 1901 census records that he was the son of Alice and John Bromilow. His father was a Blacksmith.
By 1911, Tom's occupation is listed as 'junior clerk,' but he was destined for much greater things. From humble working-class beginnings, Bromilow would go on to be part of one of the greatest Liverpool sides in the club's history, the so-called 'untouchables' of the 1920s.
With the outbreak of war, in 1914, Tom enlisted in the armed services and served in the first world war. A keen sportsman, Bromilow enjoyed football and cricket and would play for the army football team.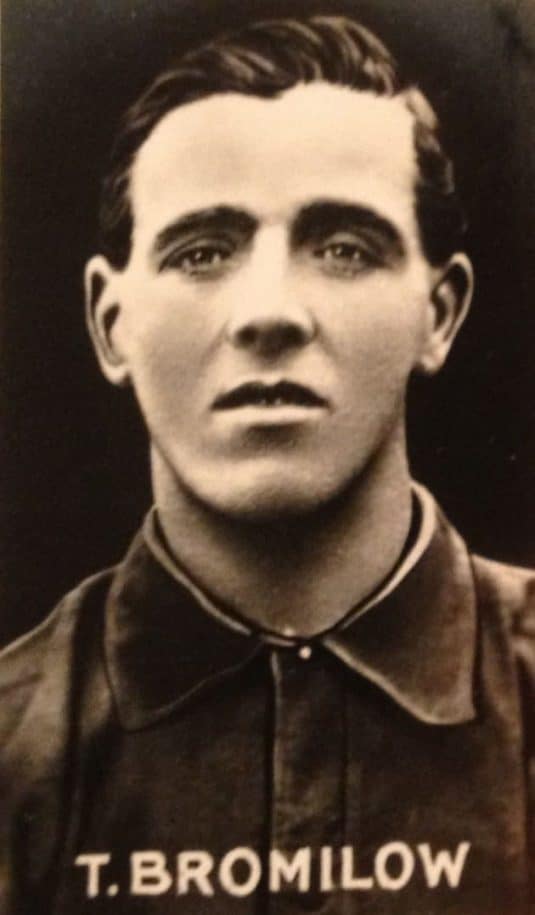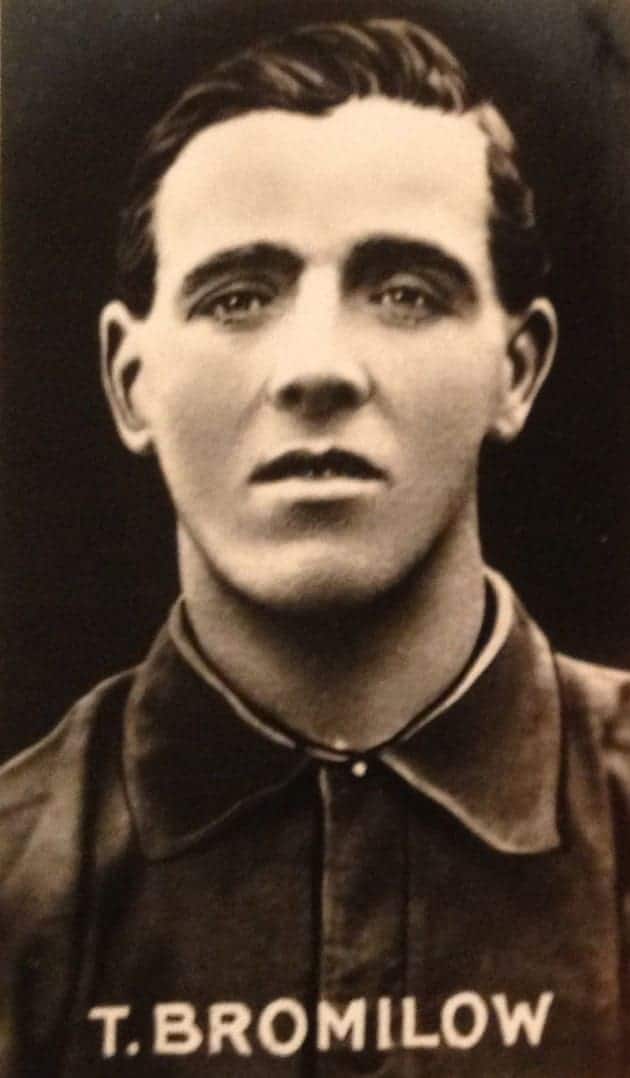 Upon the cessation of hostilities, and still an enlisted man, Tom literally walked into Anfield, knocked on the door, and asked for a trial. Club secretary George Patterson took one look at him and decided to give him a chance. He would go on to describe the future Liverpool and England half-back as "the luckiest signing I ever made," he went on:
"His signature was obtained in the strangest manner. He came to the ground in uniform during the war and asked for a game. I asked George Fleming, who was in charge of the second team then, how he was fixed and he said he could do with another player, Bromilow played at outside right and was an instant success."
As soon as he was officially demobilised from the services, Bromilow signed professional papers for Liverpool, in 1919, at 25. He would make his debut on the 25th October 1919, in a 2-1 away victory over Burnley, and made an immediate impression. A club programme later had this to say:
"Quite a good impression was created by the local lad Bromilow at right half-back; it was asking a great deal of him to place him against such a clever pair as Lindsay and Mosscrop, but he came out of the ordeal with distinct credit."
The youngster would become a mainstay at Anfield for 11 years and would captain the club during the 1928-29 season. However, the highlight of his career would undoubtedly have been the club's back-to-back title wins, in 1922 and 23.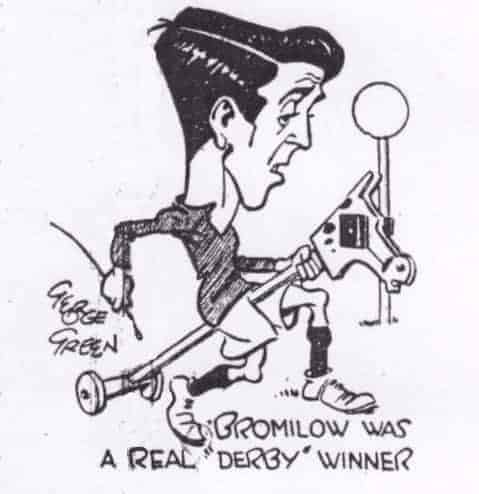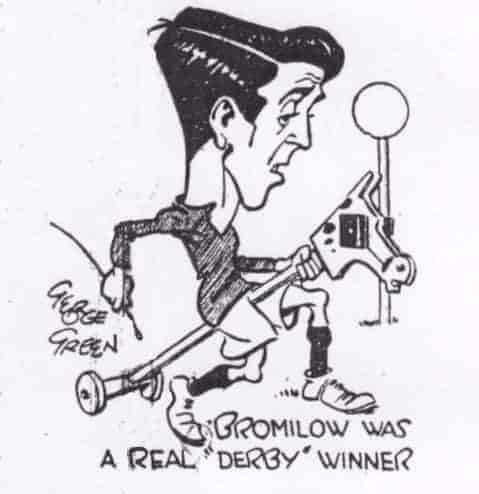 Bromilow was clearly a key member of the 'untouchables' and his contribution is lauded in a Liverpool Echo retrospective, published in 2011. In it, Tom is described as the brains of the outfit, and there are hints of his superstar status.
This was no ordinary player. Tom was a cultured footballer and a deep thinker. He was also something of an advertiser's dream. As early as 1920 Bromilow would become a poster boy and famously featured in an advert for a health tonic called Phospherine, which featured this quote from the player:
"Weakness and exhaustion of any description can be successfully opposed by the employment of Phospherine – it is a great stimulant to the nerves." 
Not quite as catchy as Keegan's Brut advert in the 1970s, or the Nivea adverts that feature Liverpool's current crop, but perhaps we should rethink who we consider to be our first 'superstar player'. It wasn't just his image the media were after either, with the press regularly seeking out his thoughts on the game.
He would write columns for newspapers during his playing days, including one while on a club tour in Italy. His views on the quality of the Italian game were far from flattering. In another, much later, he would call for the introduction of a second referee in games.
In 1923, the Derby Telegraph would call him an "artiste to the fingertips," and The Rugby Advertiser describes him as the "deep thinking Half-back of Liverpool," in 1927. Bromilow's life experience, knowledge of the game and growing stature meant the captaincy of Liverpool Football Club would eventually come calling.
He was a natural leader and wore the armband with distinction during the 1928-29 season. One performance in particular seemed summed up his importance to the team, as well as the esteem in which he was held in the game.
It was early in the season. The Reds had suffered a 1-2 reverse to Sheffield United, at Anfield. Despite the Yorkshire men outplaying Liverpool, the gentleman of the press couldn't end their columns without heaping praise on the Scouser, Bromilow.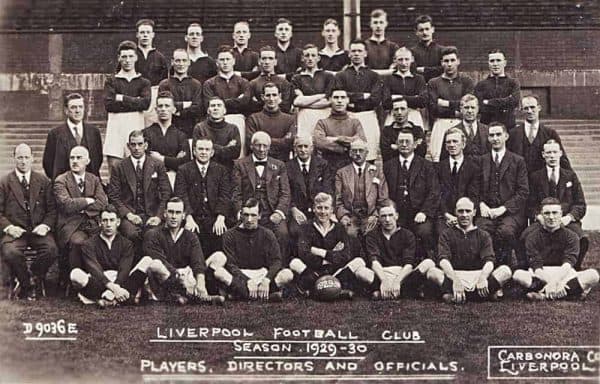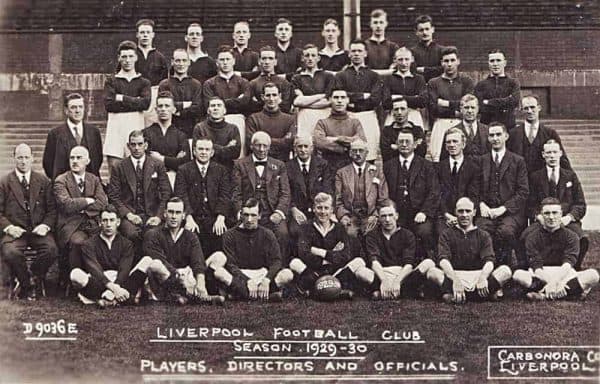 Local Yorkshire paper, the Sheffield Daily Telegraph reserved special praise for Tom's performance:
"Their [Liverpool's] outstanding player was Tom Bromilow. He gave a capital performance…his passes to Hopkin were delightful."
His last appearance for the Reds came in a 1-0 defeat to Blackburn Rovers, at Ewood Park. He was 36 years of age and the captaincy had passed to Tom Morrison. After he hung up his boots, Bromilow would head into management.
He would manage Burnley, Crystal Palace, Leicester City (during the second world war) and Newport County. Liverpool was his team though, and when the manager's job became available at Anfield in 1936, he was one of 51 applicants. Sadly, for Tom, George Kay was appointed, and the Scouser was said to be bitterly disappointed.
Kay wasn't a bad choice however, and would lead Liverpool to their first league title in 24 years, in 1947. He would also lead them to a FA Cup final in 1950.
Tragically Tom died suddenly on a train, in 1959, at the age of 65. He was on a scouting trip for Leicester City. He died doing what he loved and still passionately involved in football.
His Anfield legacy is 375 games in a red shirt, 11 goals and two league titles. He was a Scouser born and bred who served his club with distinction, a lover and a scholar of the game and, above all, a Liverpudlian who lived the dream.
* Jeff is the author of the forthcoming book, Red Odyssey: Liverpool FC 1892-2017 – available to pre-order now.
* We'll have more in this series, profiling the other eight scousers to captain the Reds.