The Premier League could introduce a much-anticipated winter break when a new deal for TV rights is agreed with broadcasters from 2019.
The current deal is set to expire at the end of the 2018/19 campaign, with discussions ongoing over a likely renewal with Sky Sports and BT Sport.
However, the terms of any agreement could be set to change, with pressure to schedule a break in line with the Bundesliga, Serie A, Ligue 1 and La Liga.
This would not affect the traditional festive fixture list, though, with any potential interval coming in January.
In a statement released on Tuesday morning, via BBC Sport, the Premier League confirmed "discussions" with both the Football Association and the English Football League:
"The Premier League has been in discussions with the FA and EFL for several months regarding the challenges of the increasingly congested English football calendar, and ways in which we can work together to ease fixture congestion while also giving players a mid-season break.

"Provided space can be found in the calendar, we are open to this in principle and will continue constructive discussions with our football stakeholders to seek a workable solution."
According to Sky Sports, this could be implemented for the two weekends after the FA Cup third round, with the new deal set to stretch from 2019 to 2022.
This would ensure a two-week break directly following the most intense period of the season and would provide players with the opportunity to recharge ahead of a key stretch.
It is reported that it "wouldn't apply to the Football League as that competition needs each weekend available to fill its 46 matches," though whether this would require rescheduling the semi-finals of the League Cup is unclear.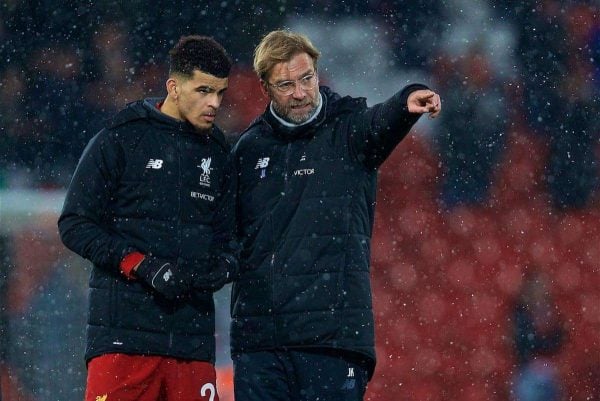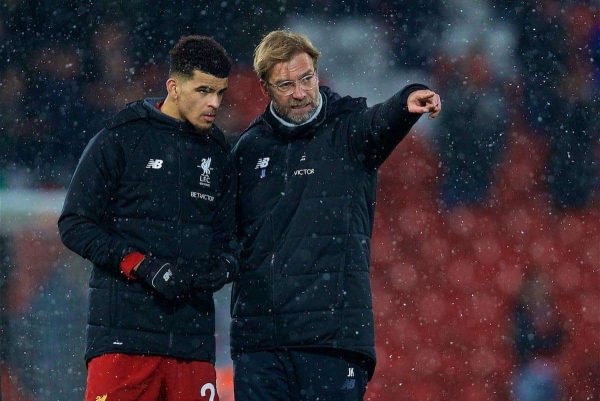 Liverpool played 14 games over 49 days from mid-November to the start of January, before a brief eight-day break between the 2-1 win over Everton in the FA Cup and the 4-3 win over Man City.
Jurgen Klopp, who has been a vocal critic of the lack of a winter break in England, rotated heavily throughout that period, but last season was unable to, seeing his side's title charge collapse.
This campaign's front-runners, City, endured a similarly busy run, and their creative talisman Kevin De Bruyne recently discussed the physical toil.
"You feel great for 10 games, then you feel OK for 10 games and then the rest you feel like shit," the Belgian said, having joined City from Bundesliga side Wolfsburg in 2015.
Given De Bruyne's standing as arguably the Premier League's best player this season this comes as a major talking point, as broadcasters should be eager to ensure quality does not drop.
Introducing a winter break would go some length to facilitating this, and the hope will be that this is the case when a new deal is announced as early as next week.