Napoli midfielder Jorginho is Liverpool's first-choice target as they look to bolster Jurgen Klopp's ranks next season. So what would he offer?
Jorginho is reported to be Klopp's leading candidate as he bids to sign a new No. 6 in the summer transfer window.
With Emre Can likely to depart on the expiry of his contract in July, and Jordan Henderson's fitness a prolonged concern despite repeated claims of his importance, this would be a wise move.
The 26-year-old Italy international, born in Brazil, is expected to be pursued by a host of Europe's top clubs, with Liverpool facing a major challenge if they do firm up their interest.
But just why would Jorginho be worth the effort for the Reds?
Napoli's System Similarities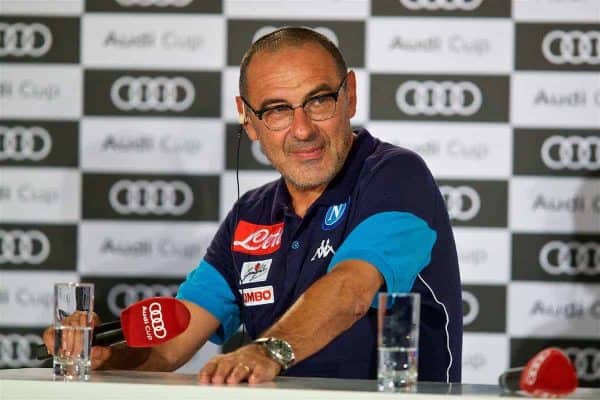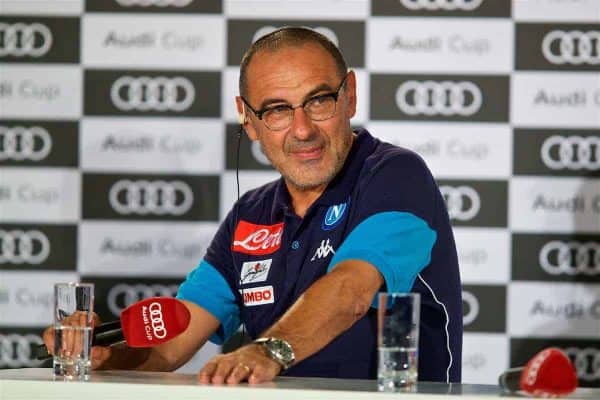 Liverpool have been linked with the midfielder in the past during his time at previous Italian club, Hellas Verona, when he was still a bona fide Brazilian.
Since then he's made his debut for his adopted nation, and moved to one of the most exciting teams in Europe assembled by the not entirely un-Klopp-like Maurizio Sarri.
The style of football Napoli play will be of interest to Liverpool's recruitment team, as many of the players there would be able to slot into Klopp's system without much extra instruction.
It was no surprise to see the club also linked with one of Jorginho's team-mates, Piotr Zielinski, who's another player Liverpool were looking at prior to his move to Naples.
They use a similar 4-3-3, press intensely, look to work the ball in tight spaces once they win it back and use a combination of pace and technical ability in forward areas to terrorise opposition defences.
They even have an attacking midfielder/winger who has moved to the centre-forward role in the shape of Dries Mertens, just as Liverpool have Roberto Firmino who has made a similar transition.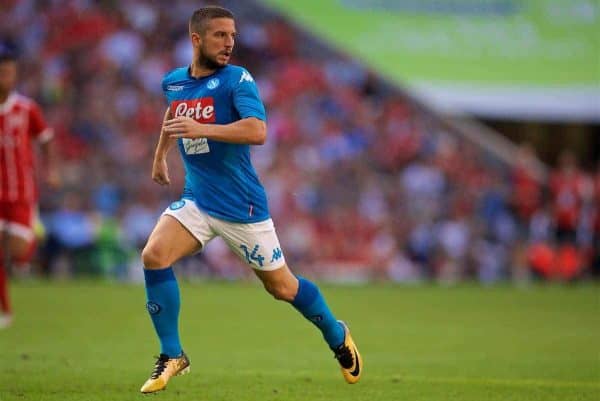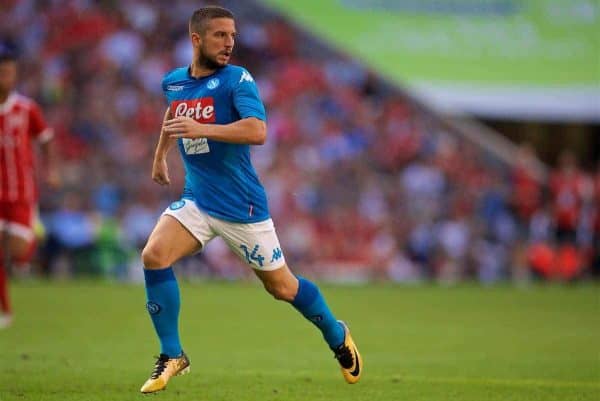 "Sarri taught me football," Mertens told Corriere dello Sport in November.
"The thing I love the most about his style of football is the way he organises the phases when we are off the ball and structures the pressure we put on opponents when they've got the ball at their feet."
Jorginho fits perfectly at the base of the midfield in this system, using his passing ability, game intelligence, physical attributes and technique to help work the ball forward but also win it back.
Perfect Fit For Klopp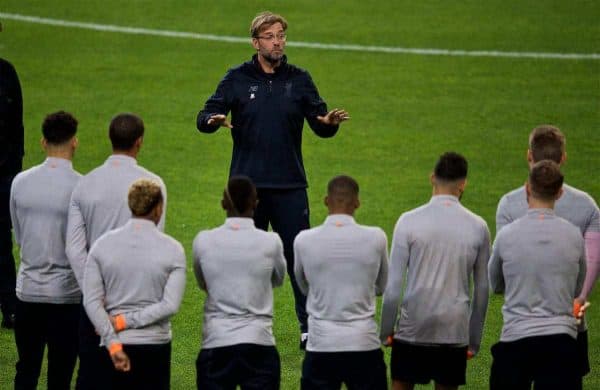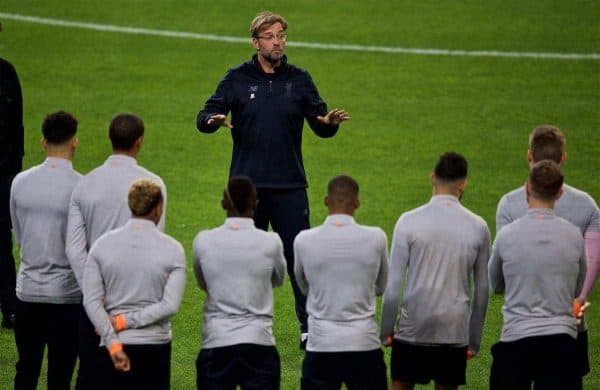 Napoli play in compact spaces with a high line, which helps the defensive midfielder make interceptions in the centre of the park—even if they are, like Jorginho, not an out-and-out defensive player.
What Napoli have but Liverpool don't is a similar but more defensive player in reserve, namely Amadou Diawara, who can be called upon when required.
Maybe this playmaker/protector role is what Liverpool hope someone in Jorginho's mould will help them with, as he's positionally more disciplined and tactically more savvy than any of Klopp's current holding-midfield options.
But they might still need that Diawara type too.
As touched upon there, the 26-year-old is good at working the ball forward to other players who can make things happen.
Forward passing is key to Napoli's system, as it should be to any system, and Jorginho is the man to provide the assist before the assist.
In their recent 4-1 win against Lazio he was instrumental in the fourth goal, playing the ball neatly with Lorenzo Insigne to take multiple players out of the game, before charging forward and dinking it to Zielinski after drawing the centre-back out: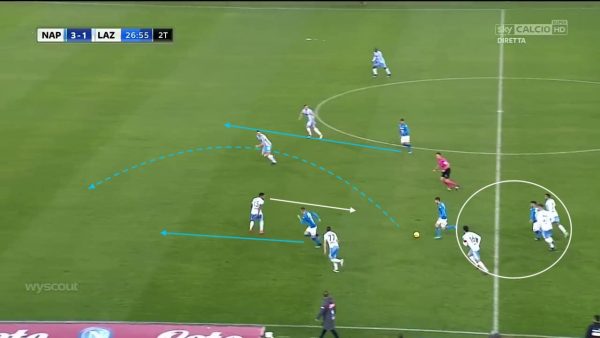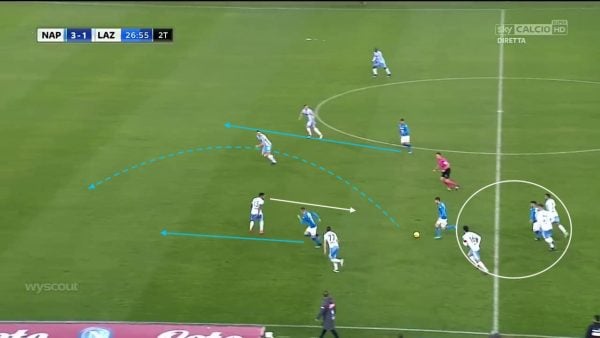 The Pole breezed through before waiting and feeding Mertens, who scored by getting a small but vital touch on the pass.
Jorginho wears the No. 8 shirt on his back which reflects the role he often played earlier in his career.
But he has been converted full-time to the deepest-lying midfielder under Sarri.
This means he's not an out-and-out defensive midfielder and his natural central-midfield tendencies can occasionally catch him out, but it also means he has the valuable ability of being able to create from deep areas.
He could easily play the role currently occupied by the likes of Georginio Wijnaldum, and is a potential partner for Naby Keita as well as offering an option further back.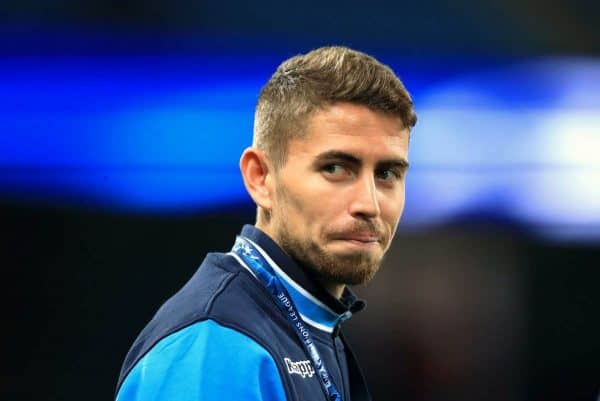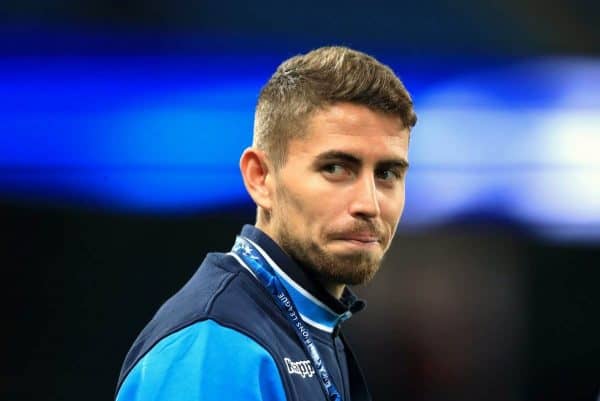 A stat which stands out is his xGBuildup per 90 minutes, which is 0.57—the highest in Serie A for players who've played more than 500 minutes (Diawara's is 0.76 from 432 minutes!).
This metric illustrates how influential the player is when it comes to starting attacks which eventually lead to goals.
He boasts a pass accuracy of 89 percent in the league this season, and averages 104.3 passes per 90 minutes.
Jorginho is without doubt his team's controller and on-the-ball attack instigator.
Liverpool Mentality
A player's mentality is always the most difficult thing to judge, but recent comments reveal a grounded individual who is in tune with the people of Naples, and would also fit in at Liverpool, an area which has many similarities to the Italian city:
"I was born in Imbituba, a small but fantastic town on the sea in Brazil.

"In winter, there was no hot water to have a shower and it wasn't easy to eat the same thing for three days in a row, but I wanted to go beyond that.

"I arrived in Italy when I was 15 years old, alone and without my family. It was very difficult for me, but I wanted this life in football too much. It was tough for my family too, but it was also their dream.

"The first time my mother came to Italy, all she did was cry! When she stepped into the stadium, she couldn't contain herself. She saw her baby had achieved this dream.

"I am also happy that I am able to help out my family now, as I always think of the difficulties I had and try to go to local places so I don't forget the real values of life, which are not money."
The player's agent Joao Santos recently told Radio Crc that his client "feels Neapolitan."
This is something which happens to many players who experience life in this unique part of Italy.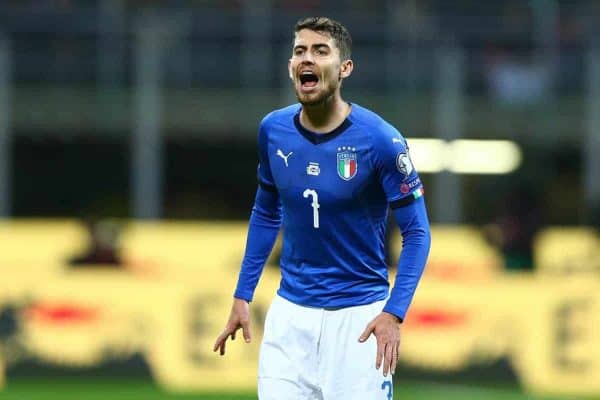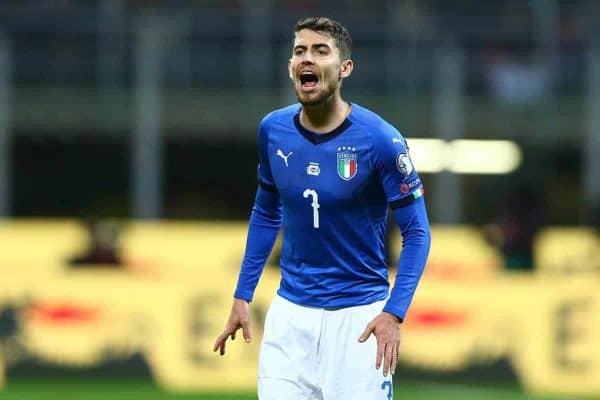 And it is for this reason that Jorginho will take some prising from his current club, but Klopp's project would be the perfect move for him, and his attitude in Naples is what will have attracted Liverpool to him in the first place.
"If a player like [Lucas] Torreira arrives from Sampdoria, then that will require an important investment and Jorginho could be sacrificed to make way," added Santos, pouring more fuel on the already burning transfer rumours.
If Napoli do sign Torreira, then the fact they also have one of the most promising young prospects in the position in the shape of Diawara could persuade them to sell Jorginho.
And it appears that Liverpool will, and should, be at the front of the long queue for his signature.