Liverpool have been repeatedly linked with a summer move for Hoffenheim midfielder Kerem Demirbay, so what would the Reds be getting if he joined?
Links with Bundesliga players aren't uncommon now with Jurgen Klopp at the helm, but the boss—along with the rest of the recruitment team—has been rather savvy in selecting players who exactly fit the template he wants.
Mohamed Salah, Virgil van Dijk and Andrew Robertson are currently enjoying spells in the limelight in their debut Anfield seasons, while Sadio Mane excelled last term and there is excitement over Naby Keita's impending arrival.
Adding Demirbay to the mix would give the boss plenty of options in the centre of the park, so how would he fit in? What are his strengths?
Here we run down the finer points of the £28 million-rated midfielder and lay out exactly why Klopp might be interested…
Hoffenheim role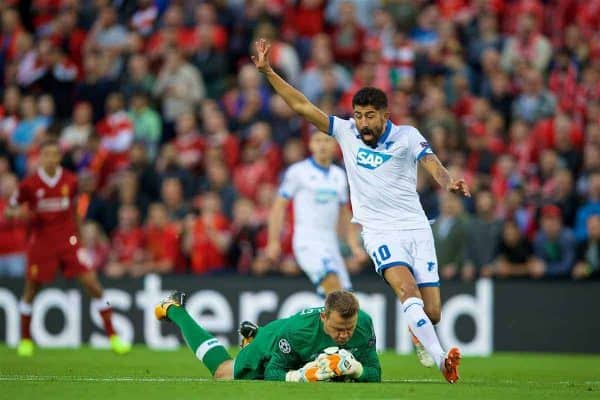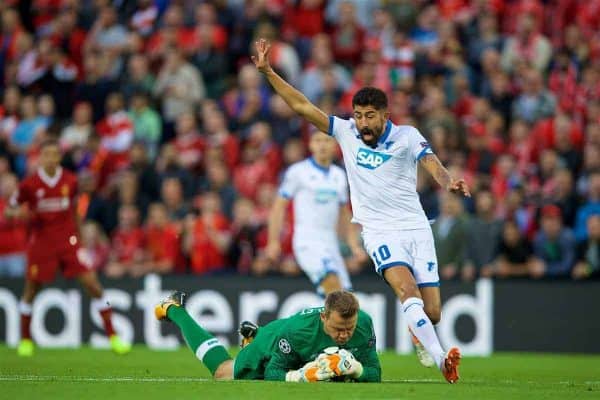 Regardless of overall team system—they've played both three and four at the back this term—Demirbay's position in the side remains constant.
He's a central, roving midfielder for them, operating between both boxes, one of two with licence to break forward with regularity and always with another holding player in behind.
Keys among Demirbay's traits are his agility on the ball, a will to win back possession and a tremendous left foot.
While he's not a speedy, low-centre-of-gravity dribbler in the manner of Salah or Sadio Mane, the Hoffenheim No. 10 is nonetheless excellent at moving in possession.
He's able to quickly change direction of the ball and himself with a brief flick of the boot and readjustment of the body, as well as having a powerful stance on the run—think Tottenham's Mousa Dembele for a Premier League comparison of dribbling style.
In a flash he can be away from a challenge, all guile and style rather than a blurring speedster.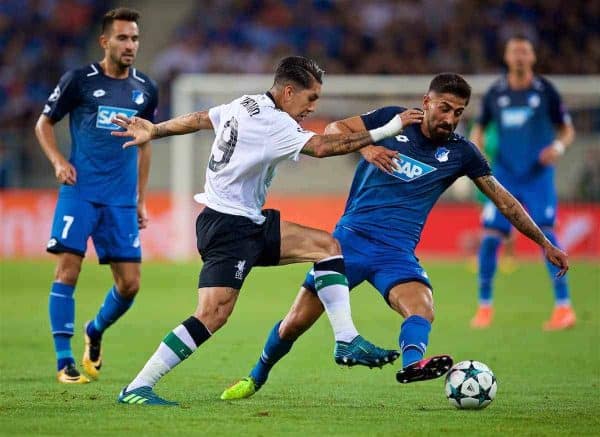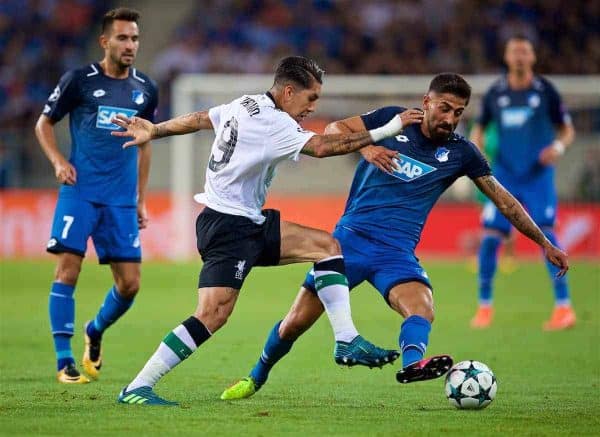 Spreading play wide, finding a through pass or unleashing a rocket from range are all within his armoury when in attack mode.
Out of possession, he's certainly forward in the tackle, though this often leads to him committing a lot of sometimes unnecessary fouls, which can be frustrating to watch.
It's more than just technical ability which makes him an attractive summer target, however.
Demirbay's game also benefits from clear intelligence and use of space; he might start centrally, but he is very quick to look to the channels and give his team an out-ball.
Often he'll take the initiative to surge down the left, either on the overlap or creating an overload, from where he can swing over a cross from deep or else set away a team-mate through the middle.
Hard-working, good in both halves of the pitch and with the odd highlight-reel moment: it's not hard to see why many managers would love to add him to their team.
Whose place would he take?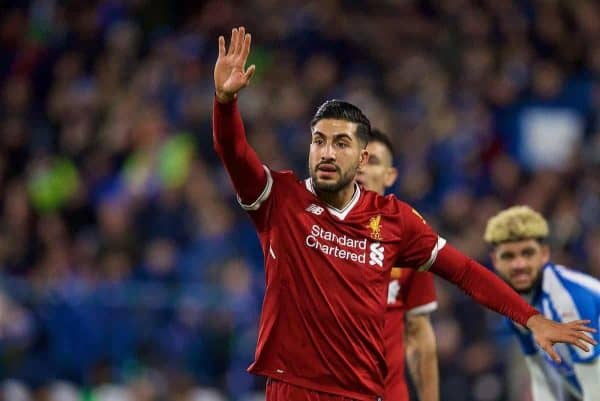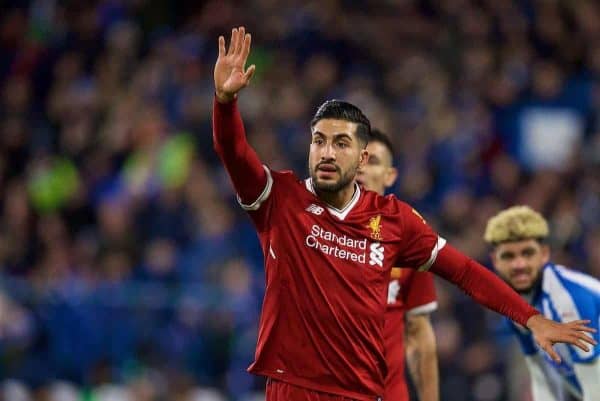 The obvious answer right now would be Emre Can, with the German international's Anfield future still unclear.
Coming to the end of his contract and featuring in a No. 8 role for the Reds now Jordan Henderson is back to fitness, Demirbay and Can share several traits to their game.
The willingness to make challenges, the crossfield passes, the ability to drive forward in possession—one switching in for the other would be reasonably similar.
Can is perhaps stronger, more aggressive; Demirbay adds more frequent creativity when on top form.
But there are other considerations for next season, namely the incoming Keita.
Keita and a switching midfield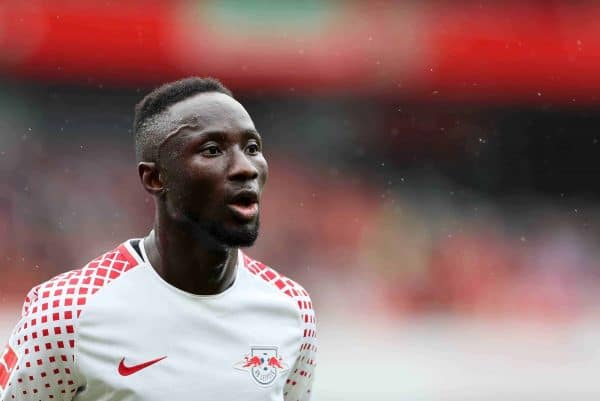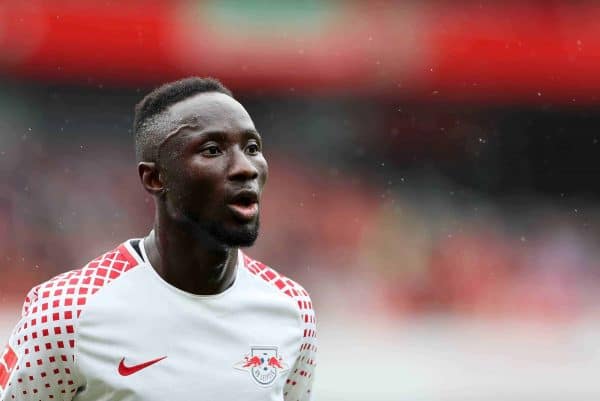 Any potential arrival a new midfielder must be taken in context of how they'll work alongside the RB Leipzig man.
Assuming Keita is set to be a regular starter—why wouldn't he be, given the priority Klopp afforded his signature and his price tag—then the midfield arrangement must be considered.
The Reds have switched between the usual 4-3-3 system and a more fluid four-man midfield at times this term, often changing in-game according to the defensive alignment needed and Mohamed Salah's off-the-ball positioning.
To be blunt, a Keita-Demirbay double pivot is unlikely to be ideal against many sides unless one were constrained, which would mean not getting the maximum benefit from them.
Both love to surge forward, operating in the box-to-box capacity, and while the Reds might benefit from their combined traits in a creative sense, after transitions they'd need more cover.
A third holding midfielder would be vital against teams who would expect to counter-attack Liverpool relentlessly.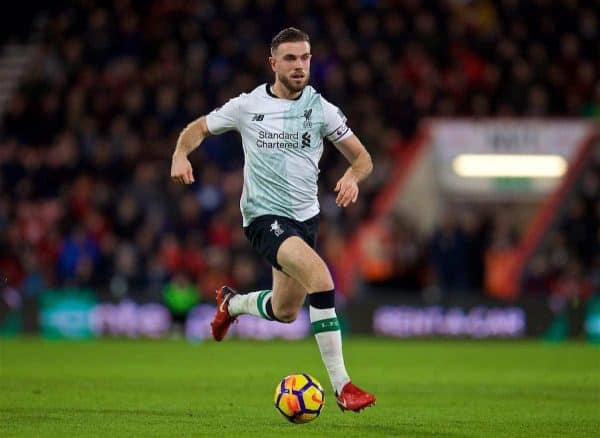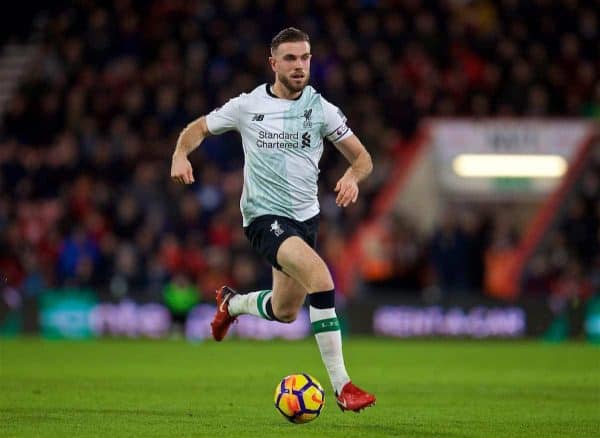 It would mean Jordan Henderson (or his equivalent) remaining in place and 4-3-3 remaining the regular Liverpool system.
Perhaps Demirbay's penchant for surging into the channels would mean that he could filter out as the wider man in a four-man midfield, but that would be part of a wider tactical plan rather than his starting position.
In turn, with Sadio Mane occupying the opposite flank, Salah would remain free to support Roberto Firmino centrally–again, assuming the current starting front three remain present and correct.
A further knock-on effect of bringing in Demirbay would likely be the lack of need to sign Thomas Lemar.
The AS Monaco man has reportedly been a long-term target of the Reds, but the roles he would take up—left of the front three, central as a No. 8—would become regularly unavailable if Demirbay was brought in as a starter.
Demirbay has plenty of traits which would suit Klopp's side and the sight of he and Keita patrolling the centre of the park is an enticing one.
But it would place more emphasis than ever on the need for a stable and reliable No. 6 to be in place behind them.