Liverpool had victory snatched from them at the death and drew 2-2 with Tottenham at Anfield after a pulsating Premier League encounter.
Liverpool 2-2 Tottenham
Goals: Salah 2′, 90+1′; Wanyama 80′, Kane pen 90+5′
---
Virgil's Dominant Display…Until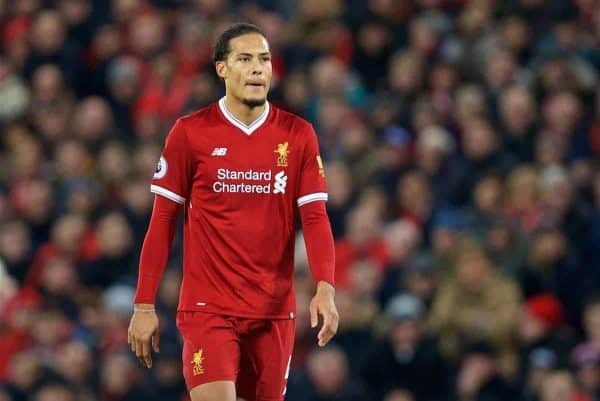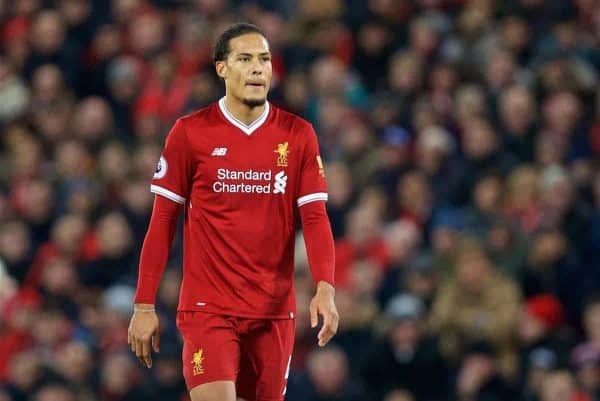 The first 45 minutes showed precisely why Liverpool needed, and were willing, to splash out a club record fee on Virgil van Dijk.
Dominant in the air, strong in the tackle and composed on the ball: the Dutchman showed every desirable trait from a central defender, and a few extra besides.
Van Dijk won a succession of headers in the middle period of the half, from corners, crosses and free-kicks alike, utterly ruling the penalty box and giving the Reds time to keep organised and in-shape for the second ball.
His standing, foot-forward tackle midway through the first half was perfectly timed and more than once he was confident enough to stride forward into space, opening an angle and playing forward into midfield.
Just as important, and impressive, was the sight of the No. 4 continually pointing and directing those ahead of him to fill spaces in front of the back line.
That's been an Achilles' heel of the Reds' in recent times and it's heartening to see someone taking responsibility for it.
He missed a single clearance though—and it ultimately cost the Reds two points.
Van Dijk missed his first attempt, went for another and by that time Erik Lamela was in the way. Down he went, a second penalty was given and Harry Kane netted the late, late leveller.
Loris Karius' Big Step Forward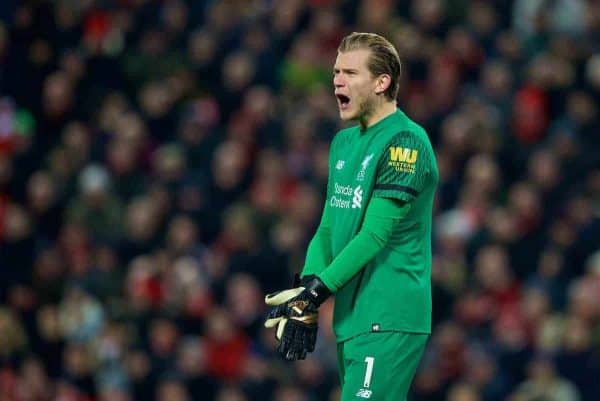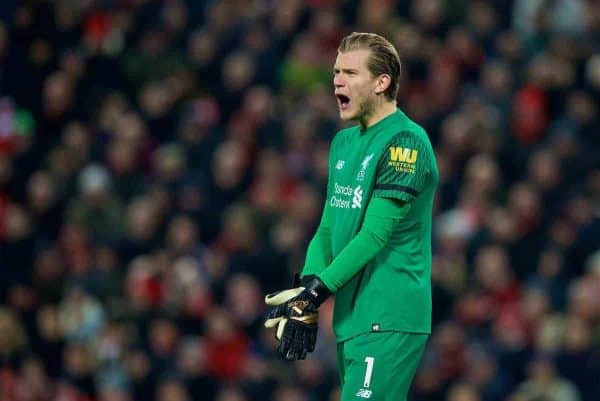 If Jurgen Klopp had been waiting on a sign from his newly minted No. 1 goalkeeper that confidence was being restored and he was earning some self-belief, this game was perhaps it.
Loris Karius wasn't perfect, but this was a good performance nonetheless as the German stopper made several big interventions to keep Spurs at bay.
Let's get the goals out of the way: there was nothing he could do about either finish, a penalty and a wonder strike from 25 yards which Victor Wanyama will never hit the likes of again if he plays until he's 50.
But before and after Spurs' first goal, Karius made several impressive stops.
His one-vs-one stop from Son Heung-min was brave and timely, a low save from a driven Christian Eriksen effort was secure and safe.
Add in a penalty save from Kane's first attempt and it was one of the most successful 90 minutes for any Reds goalkeeper this season in terms of shot-stopping.
Questions may be asked over Karius' involvement on Spurs' first penalty, where he brought down Kane, and Wanyama's equaliser.
Both questions are irrelevant.
The league's stop scorer, bearing down and racing past: what's he supposed to do? He goes for the ball and almost gets it. Hesitate, and Kane is past him and smashes it home.
Criticism over his punch clear, which ended in Wanyama's top-corner rocket, are even more ridiculous.
Karius got 25 yards on his punch and any attempt to catch the ball would have been far more likely to end in disaster, with Lamela lurking just two yards away in the event of any spillage.
A good game for Karius, now he needs the consistency.
Stunning Salah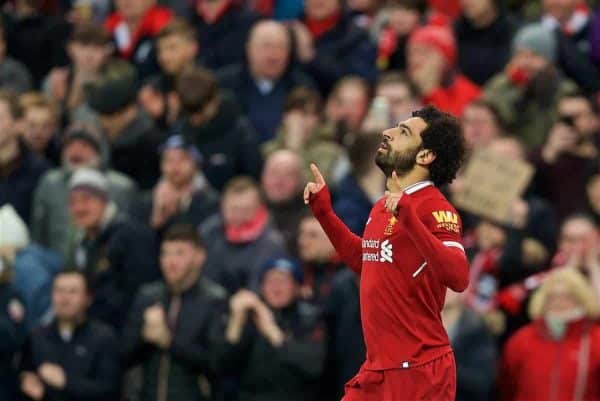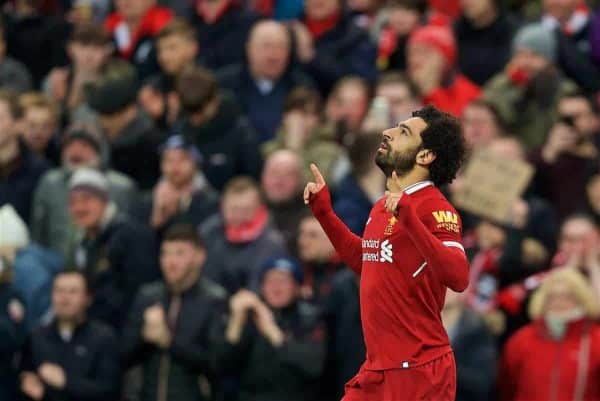 All things considered, this wasn't Mohamed Salah's best performance in a Liverpool shirt by a long way, and yet he was pivotal, brilliant and decisive when it counted.
In fact across the first 45 minutes, Sadio Mane was far more integral to the Reds' high press and quick transitions than Salah was.
Salah spurned at least three opportunities to play killer passes for goalscoring chances—but more than made up for any shortfall with another two goals.
His first was opportunistic and utterly composed, his second was ridiculously Messi-like, there's no other way to describe it.
It bodes enormously well for Liverpool that even without a key player performing at his best over the 90, he is still capable of ripping up opposition defences and having such critical impacts.
Klopp Switching It Up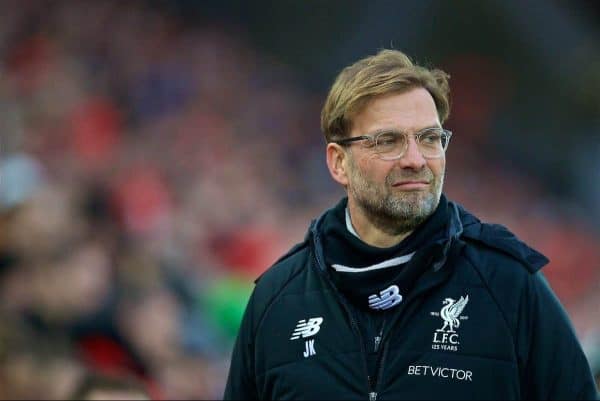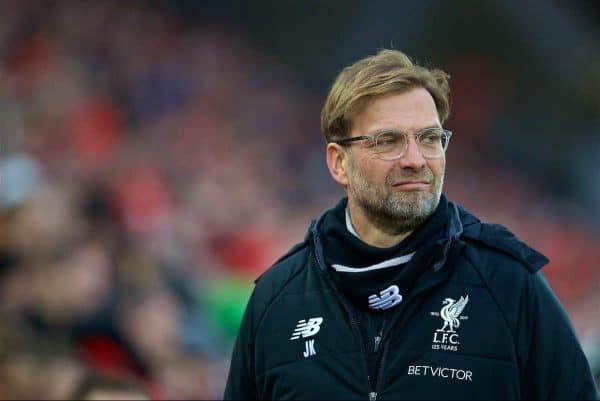 Liverpool were like two different teams at Anfield on Sunday: high-tempo, high-pressing, high-risk in the first 45 minutes and a more defensive, rigid, counter-attacking unit after the break.
Both worked to an extent, without being perfect, but it was clear that Spurs would get further chances to score the longer the game went on.
Even so, it was heartening stuff from the Reds.
Firstly Klopp got his tactics exactly right from kick-off, keeping Spurs pinned in and denying their passing lanes centrally.
The ridiculous high press was risky but high rewarding and Liverpool might have scored two or even three off it, rather than just one.
But it also couldn't last all game.
Changing to the more defensive, deep-seated mindset is fine, and it's a positive to see the Reds back themselves to see it out in that fashion, and but for some unlikely occurrences—a wonder strike and two penalties in the last few minutes won't happen every time—it may well have worked.
There's also Klopp's subs to consider.
Often the boss has been accused of waiting too long to make changes, to shore things up when the Reds are under pressure, but the midfield was changed before the hour mark and a back three came in to see out the game.
Upcoming Run and Top-Four Chase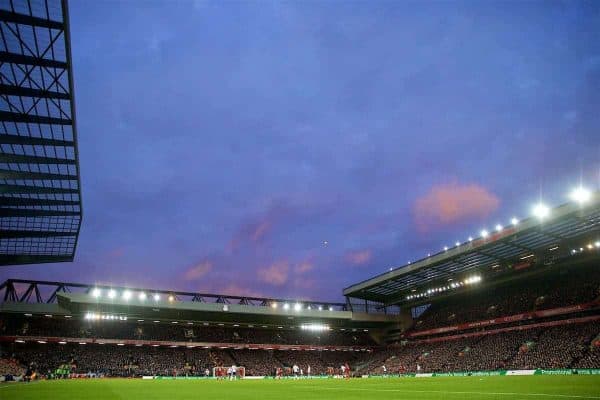 A point at home to Spurs is far from devastating, even if it felt disappointing given the circumstances.
At best, it keeps the challenge from the north London side at bay: they remain two points back from the Reds, with just 12 games left to play now.
There's also Chelsea between Liverpool and Spurs, meaning there will still be plenty of positional rotations ahead in the coming weeks.
A return of European action means Klopp will have to juggle his team again soon, and the all-important task now must be to head to Old Trafford on March 10 without having dropped another point in the league.
That's three league matches, Southampton, West Ham and Newcastle, with only the first of those coming away from Anfield.
It could well be a battle for second and third, not just the top four, when that match rolls around.