Liverpool target Jorginho has expressed a willingness to play in the Premier League, while his agent targets a release clause of just €20 million.
Jorginho is reported to be on Jurgen Klopp's list of potential arrivals for the No. 6 role this summer, with Emre Can expected to depart on the expiry of his contract.
Can's exit would leave a considerable gap in Klopp's squad, despite the imminent arrival of Naby Keita from RB Leipzig, and Jorginho could certainly fill it capably.
Previously, the 26-year-old's agent had suggested he would be more open to staying with Napoli beyond the summer.
But speaking to reporters after Italy's 1-1 draw with England on Tuesday night, Jorginho insisted he "could fit" into a Premier League side, listing attributes similar to Liverpool's.
"I think that I could fit. It depends on who else is around me—I need players with the same characteristics that I have," he said.
"There are English teams with this style of play, ball on the ground, quick transitions, high pressure.
"If one of those teams wanted me, I could fit and the other way round. My football way is not an unusual one."
It must be noted that Jorginho also acknowledged praise from "global icon" Pep Guardiola, but the Reds certainly approach games with the same high-intensity, fast-paced style.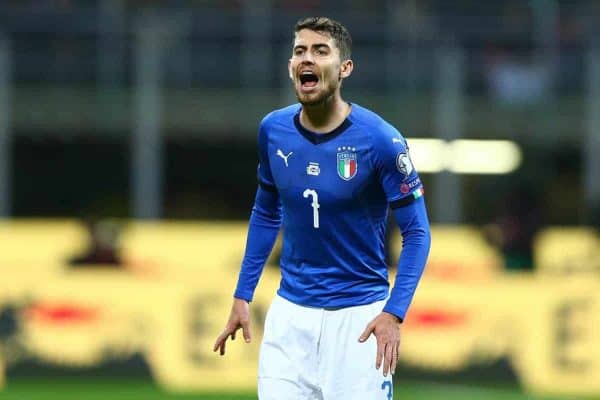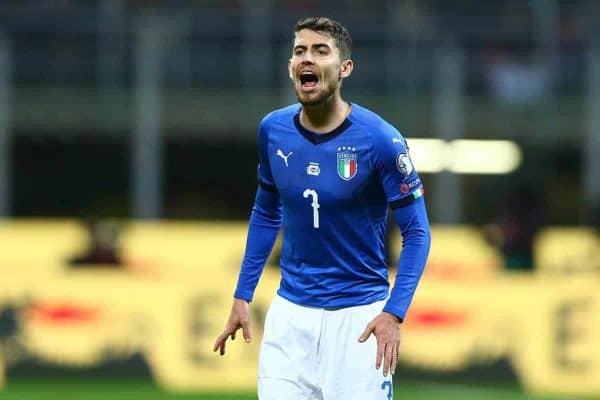 Furthermore while Napoli are seeking to tie the Brazilian-born midfielder down to a new long-term contract his agent, Joao Santos, has hinted at a slow process.
Speaking to Italian outlet Radio Crc, Santos revealed that while Napoli are seeking a release clause €100 million, he and his client are aiming considerably lower.
"He has a certain value for Napoli, a certain figure that almost only Premier League clubs can afford," he said.
Santos added that "no official offers have arrived," and "Jorginho's only thinking about Napoli and we must wait until the end of the season to make certain assessments."
But explaining that they "haven't received a contract offer" from Napoli at this stage, in terms of a release clause they "want to set it at €100 million, while we want it at €20 million."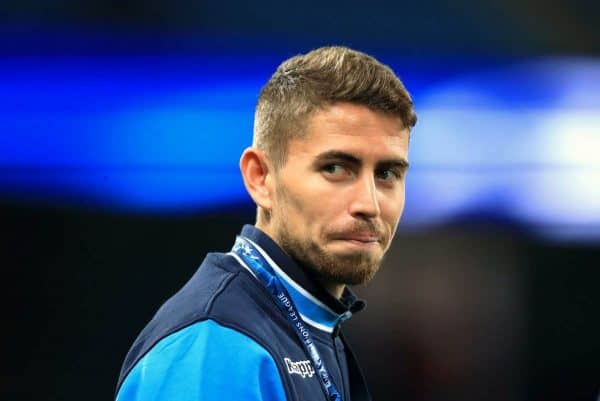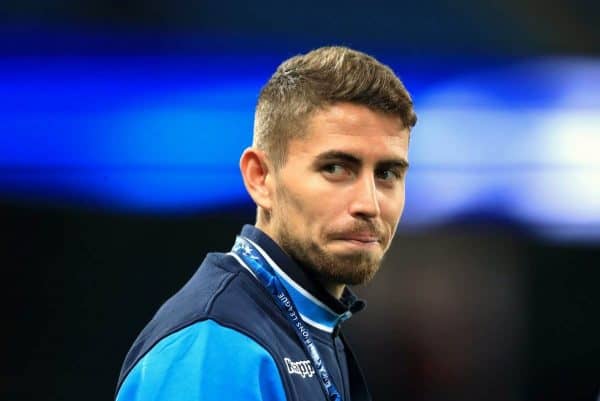 This would be a bargain fee for Jorginho, who has established himself as a key player under Maurizio Sarri, as Napoli challenge Juventus for the Serie A title.
It is highly unlikely that the Naples outfit would agree to such a low release clause, but this does indicate potential for a move for Jorginho this summer.
If Liverpool can convince him they are the right destination, he could provide an excellent addition for Klopp.