Losing 2-1 in their biggest away clash of the Premier League season, Liverpool can learn from their first defeat to Jose Mourinho's Man United.
The Reds took to Old Trafford safe in the knowledge that three points would see them leapfrog United to establish themselves as firm favourites to finish second.
But two first-half strikes from Marcus Rashford put paid to their hopes, with a late own goal from Eric Bailly not enough to claw back a result for an in-form Liverpool.
Saturday's defeat came after a seven-game unbeaten run that saw Jurgen Klopp's side reach the quarter-finals of the Champions League and cement their place among the top four in the Premier League.
However, Klopp must now ensure this was a mere speed-bump on the Reds' road to a successful end to the campaign both on the domestic stage and in Europe.
Finally Undone by Mourinho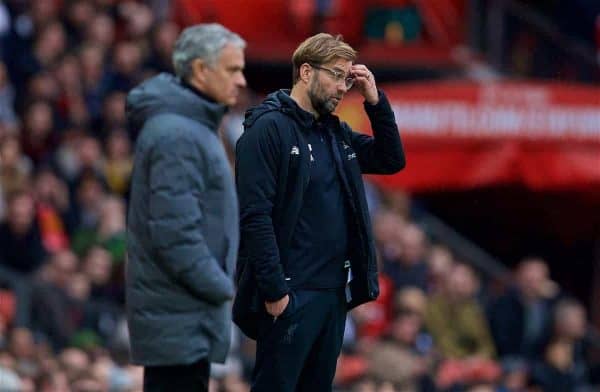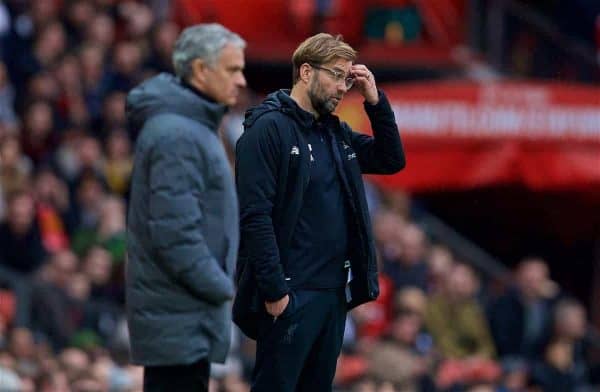 Before Saturday, Klopp had faced off against Mourinho four times in the Premier League: once when he was in charge of Chelsea, and three following his move to United.
Liverpool won the first, a comprehensive 3-1 victory at Stamford Bridge, before three consecutive draws with both sides scoring just once over that dull stretch.
Those stalemates set the precedent for the Reds' trip to Old Trafford, with Mourinho firmly settled on his blueprint against any side hoping to dominate.
In the early stages United dropped back, allowing their visitors to enjoy the lion's share of the ball, conceding 63.7 percent possession over the first 25 minutes.
Only Ashley Young (16) and Nemanja Matic (18) touched the ball more than 15 times for United during that period, compared to six players for Liverpool.
But whereas the Reds toiled to break through the host's rigid low block, Mourinho's expected approach paid off as United went two goals ahead through two long balls and two shots on target.
For both goals the route was clear: David de Gea launched the ball up the pitch, Romelu Lukaku beat Dejan Lovren in the air to nod it on and Rashford, peeling off Trent Alexander-Arnold, fired past Loris Karius.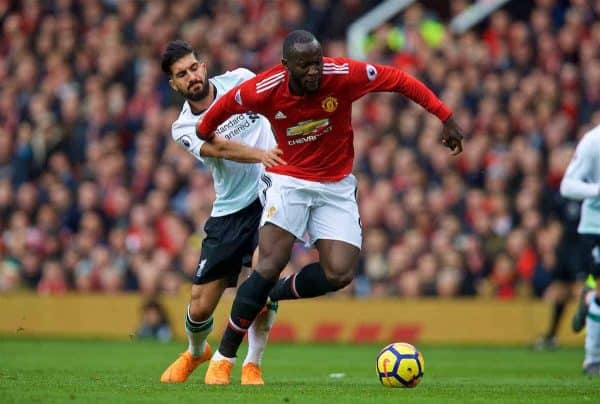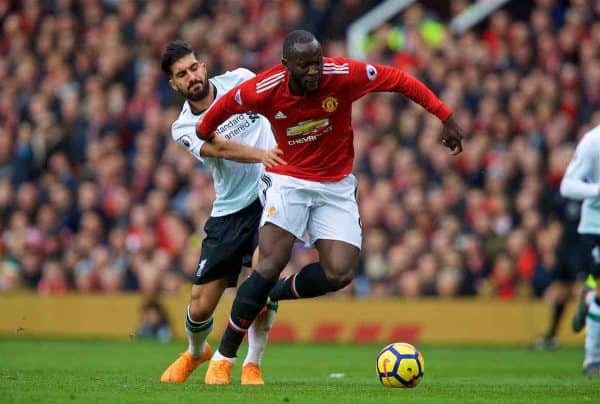 From there United focused solely on shutting up shop, and though Liverpool's quality forced a second-half consolation a comeback was a bridge too far as Mourinho's game-plan paid off.
Speaking after the game the Portuguese gave two telling insights into how he prepared his side for victory, with Lovren and Alexander-Arnold the targets.
"Lukaku was confident, from experience, he could be dominant over Lovren," he said, with the 28-year-old losing his battle against United's No. 9 in the air.
And with Lukaku's knock-ons directed towards the right channel, where Rashford awaited, Alexander-Arnold was consistently marooned, with his defensive inexperience clear.
"My intention was to give a direct opponent to Arnold—Arnold is fast, but probably Marcus is faster—[to] create them problems going in behind their defence," Mourinho added.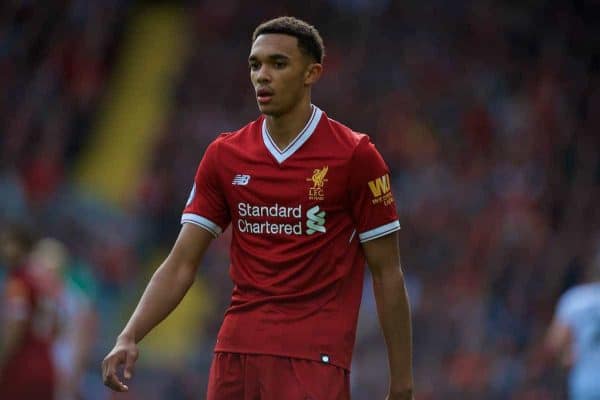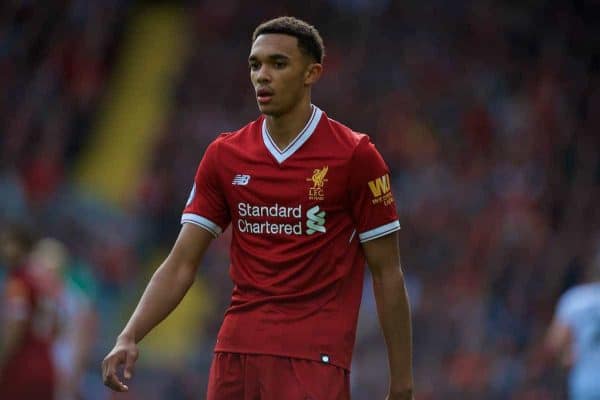 This was far from a novel approach, as Sean Dyche revealed how he had targeted Alexander-Arnold in Burnley's 1-1 draw at Anfield in September, but it was one played out to near-perfection.
In his 79 minutes on the pitch on Saturday the 19-year-old failed to win a single tackle or aerial duel, registering no interceptions and conceding two fouls.
But United's win should not be deemed a 'Mourinho Masterclass' as much as it should an example of Klopp's failure to acknowledge his tactical issues quickly enough.
Lessons to Learn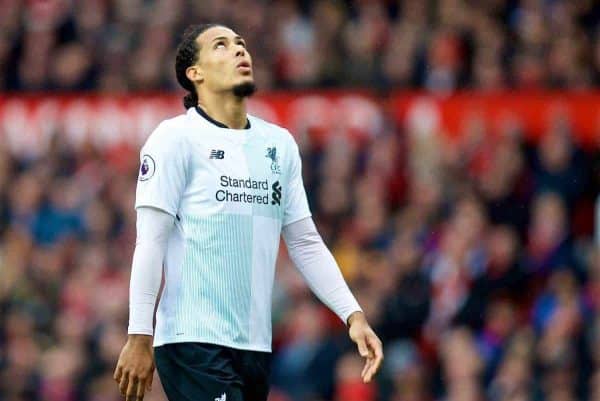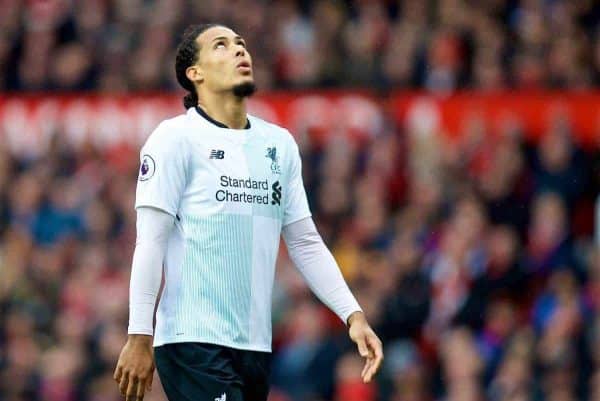 Having made five changes for Tuesday night's 0-0 draw with Porto, effectively a dead-rubber, Klopp reverted to arguably his strongest starting lineup on the road.
Alexander-Arnold, Andrew Robertson, Virgil van Dijk, Alex Oxlade-Chamberlain and Mohamed Salah all returned, with Liverpool turning out in their now-customary 4-3-3 formation.
In the buildup, the focus was on which midfield unit Klopp would opt for, and he overlooked Georginio Wijnaldum, Jordan Henderson and Adam Lallana in favour of Oxlade-Chamberlain, Emre Can and James Milner.
But while his choice of personnel was arguably correct, their configuration provided the Reds with a weaker backbone as United opted to go long.
Oxlade-Chamberlain was deployed on the right-hand side of the trio, behind the more naturally advanced of Klopp's two wingers, Salah, while Milner was fielded on the left in support of Sadio Mane.
With Alexander-Arnold marooned, the wiser option would have been to station Milner, using his experience as a full-back, as a shielding presence to double up on the reinvigorated Rashford.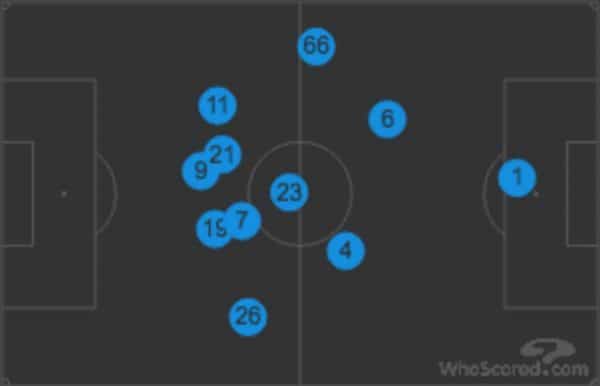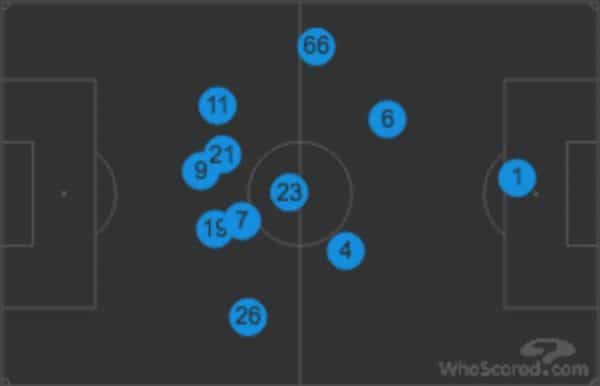 The same could be said of Can, whose average position was closer to Milner than either centre-back, unable to provide enough support for Lovren against Lukaku.
These issues perhaps showed a naivety against a negative side away from home, although it recalls the theory of riding the wave of momentum evoked prior to the midweek clash with Porto.
Klopp did make a host of changes throughout, notably ending the game with Milner at left-back, Wijnaldum at right-back and Dom Solanke up front in a bid to force through an equaliser, but ultimately these came too late.
Criticism of Mourinho's approach is valid, but it should also be commended as if the two sides' fates were switched Liverpool would have been lauded for their big-game nous and mastery of the dark arts.
Instead, Klopp's first loss to Mourinho in England serves as a learning curve that should prove productive and, particularly in Lovren's case, decisive as the Reds move forward.
Stay Positive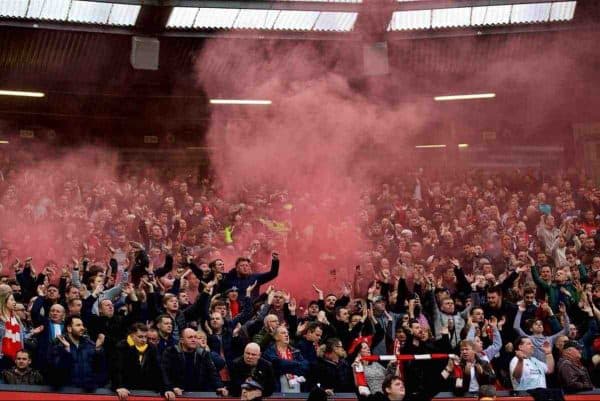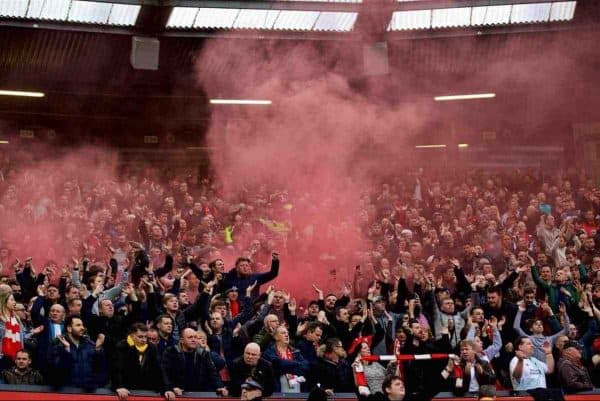 Before kickoff the travelling Kop drowned out the Old Trafford PA with their new anthem, as "Allez, Allez, Allez" rang around the ground in a show of supreme confidence.
That the same chant provided the backdrop to Sky Sports' post-match analysis as the Liverpool fans remained locked in the ground, is testament to both their unwavering support and the positivity around the club despite this defeat.
Losing 2-1 at Old Trafford is never pleasant, and that this defeat was magnified by a host of questionable refereeing decisions from Craig Pawson only compounds the frustration. But despite falling behind their rivals in the race to be best of the rest beyond Man City, this was far from a season-derailing result for Liverpool.
Over the next week the Reds can look forward to the Champions League quarter-final draw and the perfect opportunity to rewrite their form at home to Watford.
With the difference between finishing second, third and fourth in the league merely financial, three points on Saturday was not essential.
An immediate response certainly is, though, and the hope will be this loss will prove as motivational as the 4-1 humbling at Tottenham back in October.