We round up the latest Liverpool FC news and rumours, debunking tired stories linking Roberto Firmino with a potential move to Bayern Munich.
Firmino to Bayern Claims Debunked
Journalist Rory Smith undoubtedly regrets his assertion on BBC Radio 5 Live last week that, if Robert Lewandowski were to make the move to Real Madrid, Bayern Munich would be interested in Firmino.
After his comments were picked up by tabloids and ravenous supporters alike, Smith spent the following days swatting away stories suggesting he had the inside scoop.
Now, over a week later, the Liverpool Echo have inexplicably brought the subject up again, this time relaying Ian Wright's comments on Sky Sports.
This seemingly ignores the fact that Wright was in the studio with Smith at the time and has repeated this as fact despite this being far from the case.
Of course, any story linking Firmino away from Liverpool is likely to gain traction online…
Can Addresses '£200k Contract' Claims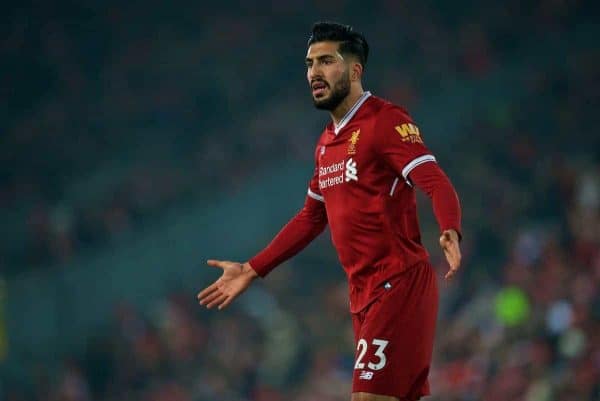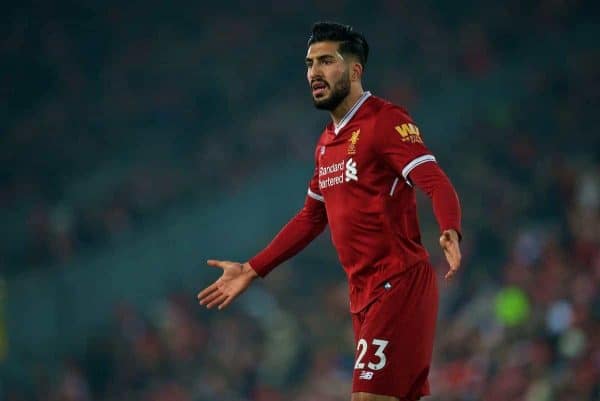 Emre Can's future is a hotly debated topic among Liverpool supporters as the season nears its conclusion, with the midfielder expected to leave on the expiry of his current contract in July.
Can is on the radar of both Juventus and Borussia Dortmund, likely among a host of other top clubs, though he is yet to rule out extending his stay at Anfield.
A laughable story in the Sunday Mirror claimed the 24-year-old had 'demanded' "more than £200,000 a week" to sign a new deal with the Reds.
But taking to Instagram on Monday night Can confirmed this as false, writing: "Interesting stories about me in the press!"
"I'm no longer going to comment on any false stories or rumours," he added, having returned to Merseyside after a back injury ruled him out of Germany's clashes with Spain and Brazil.
Giggs Explains Wilson's Wales Run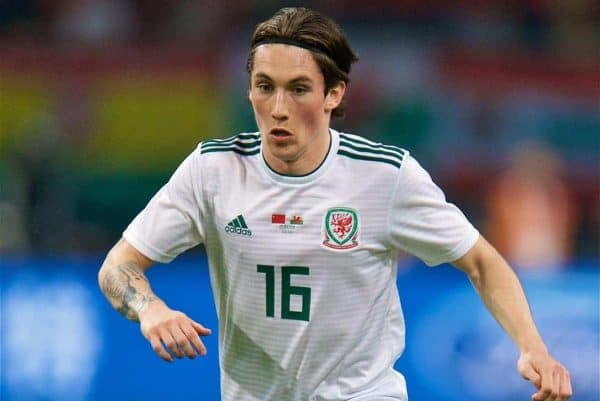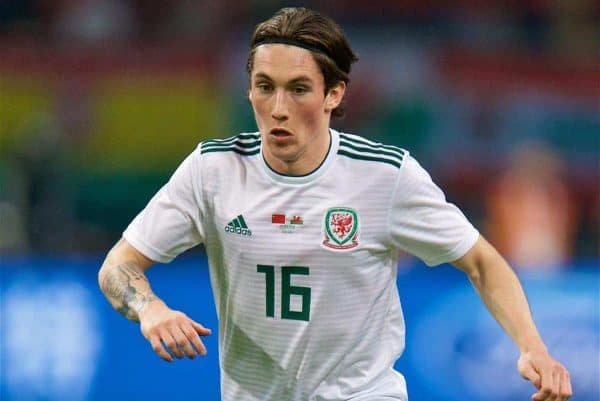 Harry Wilson has made a significant step forward during this international break, making his first two senior starts for Wales at the China Cup.
The youngster had previously become his country's youngest-ever player when he debuted as a 16-year-old in 2013, but had not featured since under Chris Coleman.
But with Ryan Giggs taking the reins following Coleman's switch to Sunderland, Wilson has benefited hugely, with the manager explaining why after Monday's 1-0 loss to Uruguay.
"When you're in and out of the reserves or the first team or you're training with the first team but not playing regular first-team football, it has an effect," he said.
"Harry and Declan [John] are seeing the benefits of playing week in, week out because you can't beat playing competitive first-team games."
This also acknowledges why Ben Woodburn played just 27 minutes at the tournament, having only featured intermittently for Liverpool this season while Wilson thrives on loan at Hull City.
Ayestaran Backs Reds in Champions League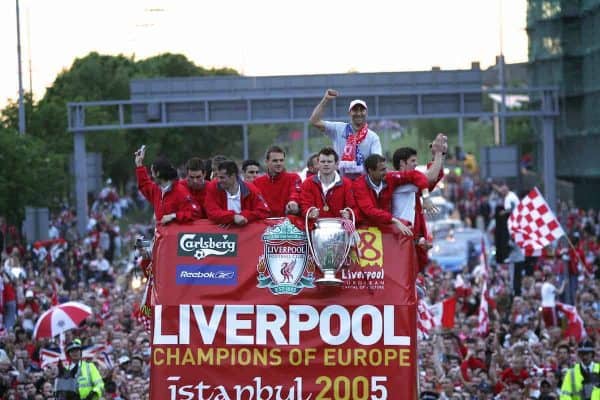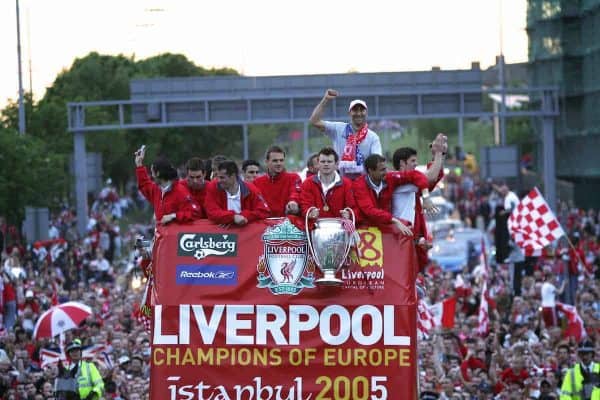 As Rafa Benitez's assistant in Istanbul in 2005, Pako Ayestaran is certainly familiar with Liverpool's European pedigree.
And with Jurgen Klopp's side now in the quarter-finals of the Champions League and facing a two-legged clash with Man City, the Spaniard believes the Reds can go "all the way."
"The Champions League doesn't allow you any mistakes, you have to be focused, determined in every half-game you are going to play," he told LFCTV.
"In this case, I think Liverpool has the quality and the level to go all the way.
"If they are as focused and determined as they have been until the last game, then why can't they go all the way? In a knockout competition, anything can happen."
Let's hope you're right Pako!
Real Interest in Salah Downplayed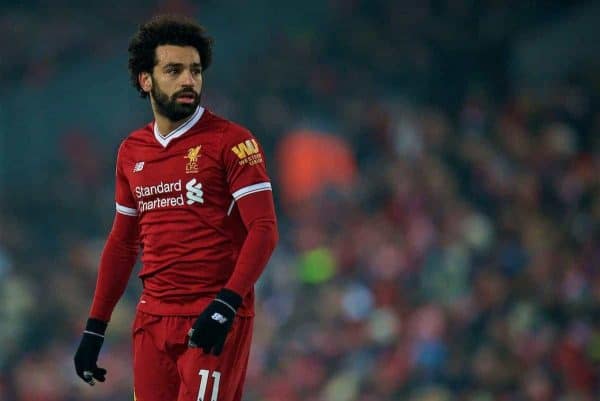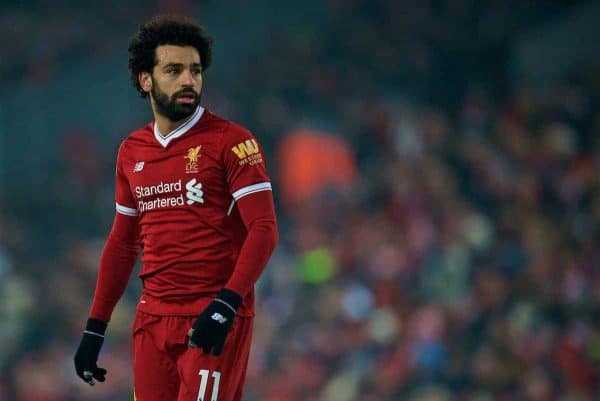 Given he has fired blanks in the past regarding Liverpool, it would be unwise to take Sky Sports' Guillem Balague's claims as gospel.
But in this case the hope is that he is the correct, as the La Liga expert 'revealed' on Sunday Supplement that Real Madrid are more interested in Eden Hazard than Mohamed Salah.
"Salah is a difficult one because Real Madrid have no mention of him as a candidate to be a Galactico," he said.
"You can think there is a market in Egypt and he is a star of the Premier League—he has a lot of things to go for him—but if they get Hazard they won't need Salah.
"It seems like they wouldn't put that much money into Salah.
"The summer is so long and anything can happen, [but] Hazard is desperate to come and Lewandowski is desperate to come."