Recent speculation has linked Liverpool with Leicester midfielder Wilfred Ndidi. Here's a look at what he would bring to Jurgen Klopp's side.
There's no doubt that Liverpool's midfield ranks need bolstering with extra quality.
The club are yet to replace the creativity Philippe Coutinho brought to this area, and are still without an out-and-out defensive midfielder who can be the difference between a top-four push and a title challenge.
If Emre Can leaves, then the midfield will need a complete rebuild, and there would be no better player to lay the foundations than Leicester's Wilfred Ndidi.
Liverpool have been scouting Ndidi for some time, and it wouldn't be a surprise to see them make a move for him this summer.
No Kante Clone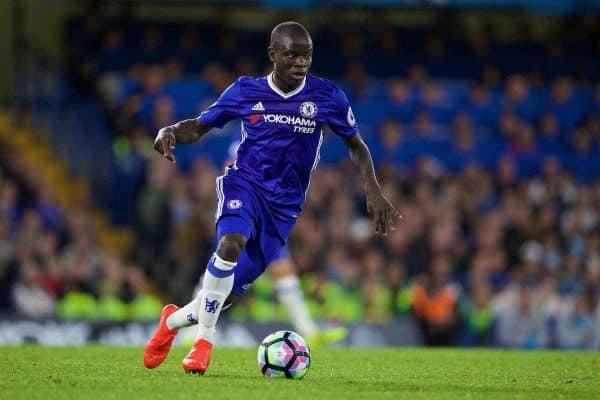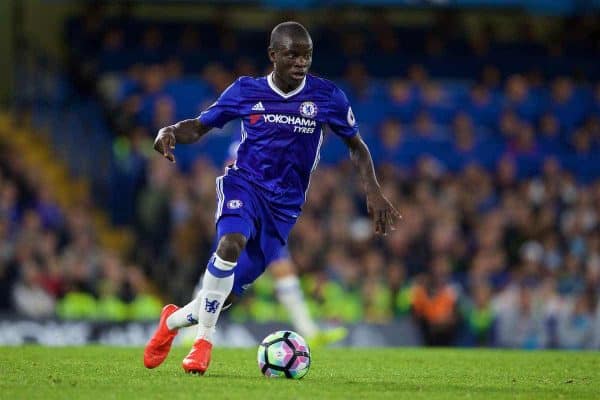 Ndidi has, naturally, been compared with the man he replaced at Leicester, N'Golo Kante, but their physical differences mean they are different types of defensive midfielder.
Kante is the Mascherano type: a small player who possesses great reading of the game and uses this anticipation along with his quickness to get around the pitch making tackles and interceptions, before initiating attacks.
Ndidi, on the other hand, is a much taller player, and his 6'2″ frame means he is naturally better in the air and able to protect his defence both aerially and on the deck.
He's more similar in style to a player such as Steven N'Zonzi.
There are similarities between them in terms of the ability to anticipate opposition attacks and clear up in midfield, but their different physiques mean they go about this slightly differently.
Ndidi isn't as quick or as snappy as Kante, but he makes up for this in other areas.
Up In The Air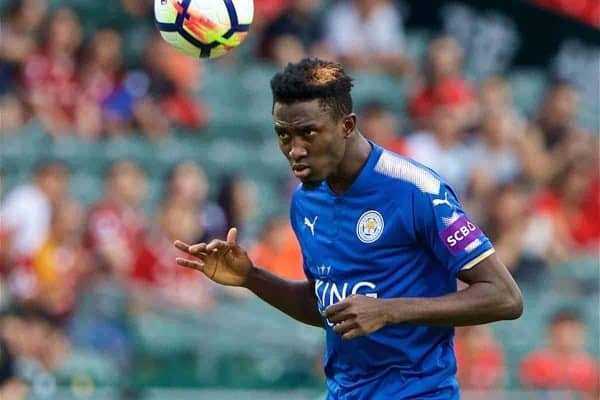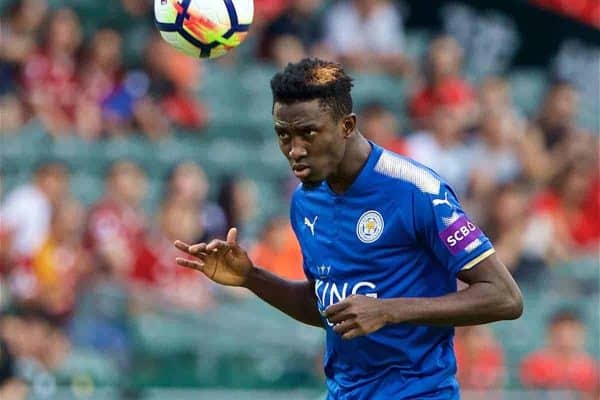 The Nigerian is one of the best midfielders in the league when it comes to winning aerial duels.
This type header-winning shield in front of the defence is something Liverpool have lacked since Lucas Leiva left, and though Can should be able to perform this role, the recent game against Man United showed there are still problems in this area.
Romelu Lukaku was able to dominate the space just in front of the centre-backs, regularly drawing Dejan Lovren out of position, creating space for Marcus Rashford who was able to put Liverpool to the sword.
Signing a player like Ndidi would help the Reds pick up points in these games, rather than be overturned easily by more powerful opposition.
West Ham midfielder Cheikhou Kouyate is the only player with a better aerial record than Ndidi, and the Leicester man wins an average of 3.6 aerial duels per 90 minutes, which is much better than Jordan Henderson's 1.2 and Can's two.
Ndidi wins 60 percent of his headers, compared to Can's 48 percent.
Henderson wins 75 percent of his aerial duels, but he is much less involved in this area of the game and isn't a player who will support the defence in this manner.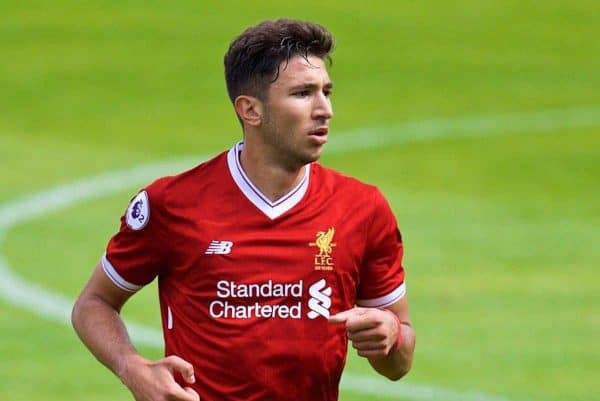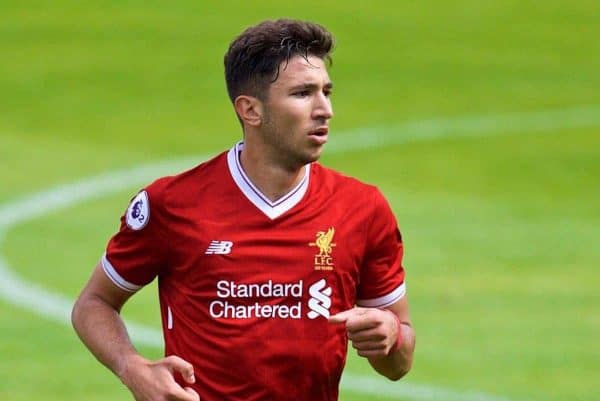 Incidentally, Marko Grujic is putting up some impressive numbers in this area of the game during his time on loan at Cardiff, and could be a useful backup in the position should Klopp decide to use him in the first-team squad next season.
The Serbian wins 6.7 headers per 90 minutes for Cardiff and has a success rate of 70 percent.
On top of all this, Ndidi leads the Premier League in tackles per 90 minutes, and has made more tackles than any other player in the division with 125.
It would be pointless comparing him with Liverpool players in this regard as Klopp's side have much more possession, meaning less tackling needs to be done, but these numbers show how good the former Genk man is in this part of the game.
A Passing Problem?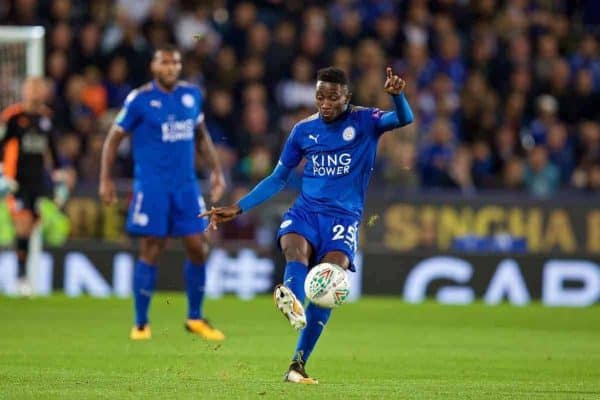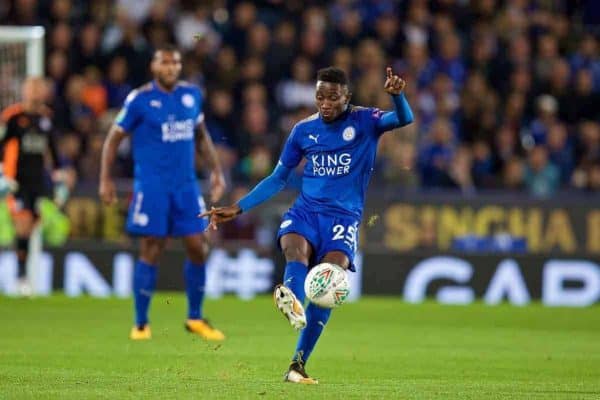 For the same reasons, it would be unfair to judge Ndidi against Liverpool players in terms of passing ability as his team don't control games like Liverpool do.
His pass success of just 77 percent is poor in comparison, and this would be one area of the game where he may have to adapt, and get used to keeping possession as well as the counter-attacking play he already has some experience of.
His pass map from Leicester's most recent league game against West Brom shows some contributions to buildup play, but lower accuracy when it comes to finding players further up the pitch:

Despite this poor passing percentage, he does have three assists this season while Henderson has just the one.
Can has four but most of these have come from more advanced midfield positions, save for one lofted pass over the top to Mohamed Salah.
Eye Test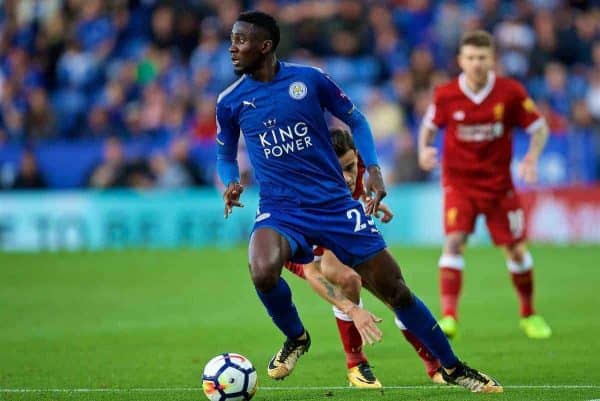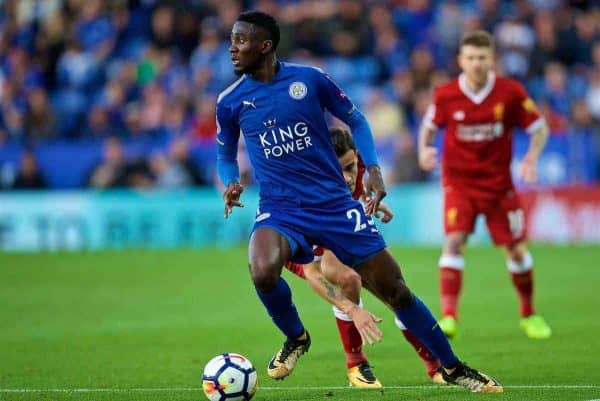 A player with good reading of the game, but one who also has enough speed to get back should the first attempt at an intervention not be successful.
He needs to improve some areas of his passing game, including pass selection and timing of through balls, but his accuracy should improve once he's at a team which dominates games.
He likes to roam forward from his defensive midfield position if given the opportunity, and will dribble past a player if needed. This means that others may have to cover for him on occasions.
He's right-footed but will use his left, and has a powerful shot similar to Can.
The aerial ability discussed previously means he could also be a threat at attacking set-pieces.
Leicester play a midfield two more often than not, so adapting to being the lone defensive midfielder may take some getting used to, but the use of a shuttling player alongside him would help.
Character References
Genk's former development coach, and now assistant manager Domenico Olivieri:
"My first impression of him? I didn't have that feeling: 'Wow, this is a super talented guy'.

"Not a player we had to sign immediately but one worth following. His jumping ability was phenomenal but in the passing exercises he was struggling a bit.

"After an exhibition game against Maastricht I changed my mind. That was the first time he gave me the impression he could become a top player.

"He thrived in ball-winning. His long legs were everywhere. Octopus-like. He was open-minded, too. He immediately integrated in the group, was open for advice and his work ethic was outstanding."
Former Nigeria international Celestine Babayaro, speaking to OwnGoal Nigeria:
"There's a large difference in the way he plays and that of Kante.

"Probably similarities in terms of winning duels, but aerially Ndidi is better and a little bit more assured in position and very good at trying his luck from range.

"He is a bit like Patrick Vieira but not so much, but he looks every inch like [Yaya] Toure in his prime, leggy, strong and shoots a lot. Toure was like that while at Monaco.

"Ndidi has improved a lot in the last few months. His ability on and off the ball has greatly improved in England. Most people doubted him but I never did."
Bonus Points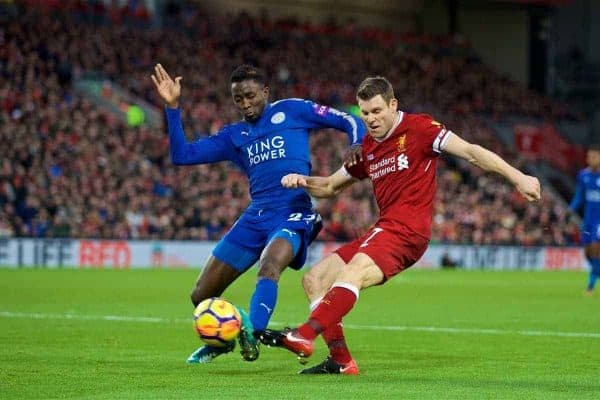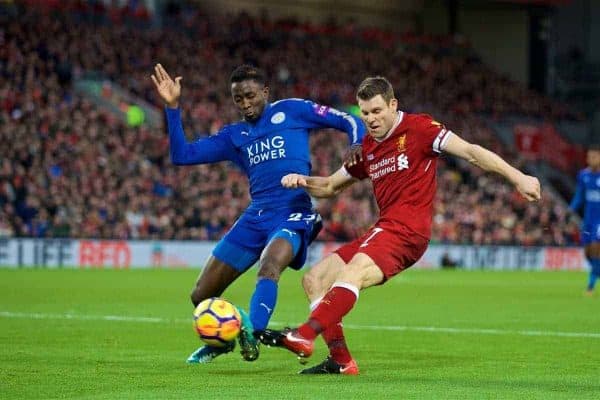 There are also several other things in Ndidi's favour when asking the question: would he be good enough for Liverpool?
For a start he's only 21, and a player who possesses his tenacity and drive at such a young age will be willing to learn and adapt to the methods of a manager like Klopp.
He has played games at centre-back during his younger days, and his career heat map looks like a round of toast. Another positive.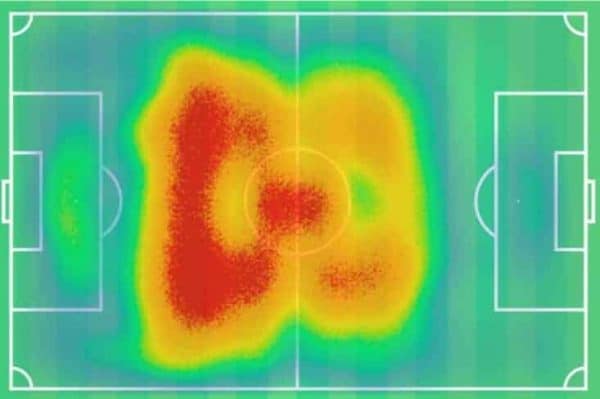 His ceiling is not yet known, but give him a year under the tutelage of Klopp and his coaching team and he could emerge as a transfer which is as important, and successful, as those of Salah, Roberto Firmino, Virgil van Dijk and Naby Keita.
Modern Liverpool have long needed a solid backbone which will allow them to challenge for titles.
In the shape of Firmino, Keita, Ndidi, Van Dijk, another midfielder and another centre-back, Klopp is slowly building a title-challenging squad.
Add another forward to support Firmino, and a revived Loris Karius on top of a possible new signing between the sticks this summer, and the core pieces are beginning to fall into place.