Stoke City are on the verge of relegation to the Championship, and confidence is almost non-existent going into the game.
The Reds host the Potters on Saturday lunchtime, with points still required to secure a top-four finish this season.
For Stoke, only a win will realistically do, as their battle to avoid the drop becomes more desperate as each week passes.
The meeting is sandwiched between Liverpool's Champions League semi-final clashes with Roma, which may give the visitors hope, but getting a result will still be a tall order.
Ahead of the match, we spoke to David Cowlishaw (@davidcowlishaw) from 'Wizards of Drivel' podcast (@wizardsofdrivel) about Stoke's season, Liverpool's Champions League hopes and much more.
Stoke City are 19th in the Premier League and four points clear of safety. Are you resigned to your fate?
We're absolutely down. Last week sealed it, dropping points against West Ham and Burnley.
While, in theory, three wins could keep us up, we're not winning against you lot.
Where has it all gone wrong this season, having been a solid top flight team for a number of years?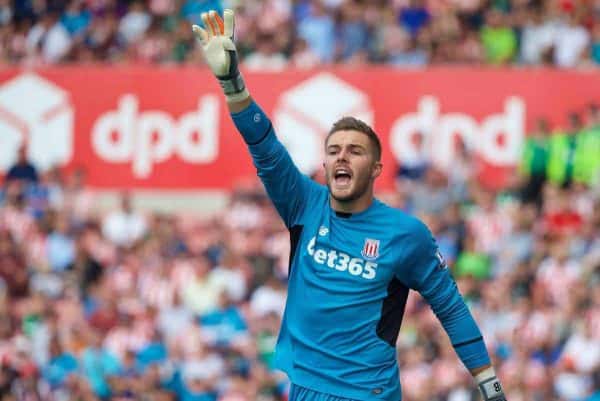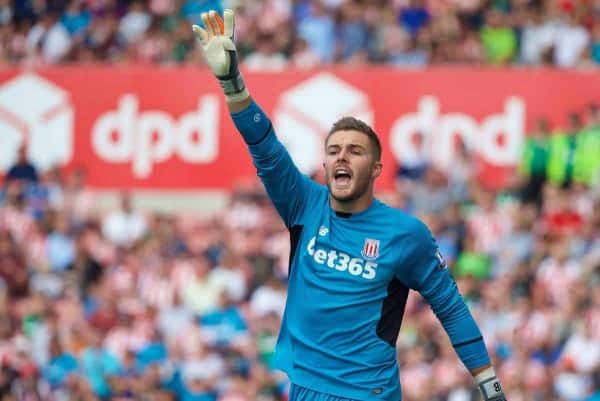 That's a big question.
There have been a series of failures on and off the pitch. Poor recruitment in the transfer market, terrible tactics and a general lack of ambition have done us this season, but this has been coming for the last two and a half years.
We held onto Mark Hughes for far, far too long, despite him having completely lost whatever it was that made him a success.
We then replaced him with Paul Lambert, who has since proven to be far from good enough.
Two bad managers, coupled with the complete lack of any quality up front, meant we simply weren't able to hold our heads above water.
Who have been Stoke's three best players this season, and why? To refresh your memory, in November you went with Xherdan Shaqiri, Jack Butland and Ryan Shawcross.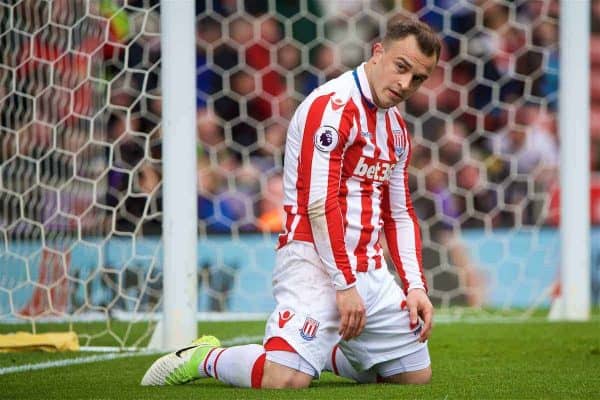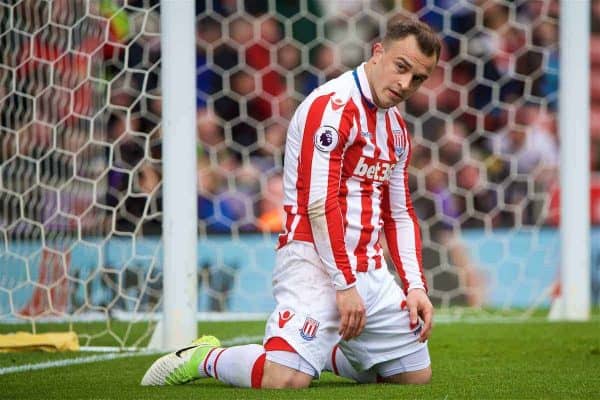 Xherdan Shaqiri, Joe Allen and Mortiz Bauer.
Shaqiri has arguably single-handedly prevented us from 'doing a Derby'—the Rams got the lowest-ever Premier League points tally (11) in 07/08—and is the only true quality we have in the attacking positions.
Allen has run himself into the ground every game, and Bauer has been a very handy addition.
It speaks volumes that Bauer, a January signing who is currently being played out of position, has made this list.
Any who have been particularly poor?
Saido Berahino, Jese, Eric Choupo-Moting, Kevin Wimmer, Charlie Adam, Mame Biram Diouf, Ramadan Sobhi, Erik Pieters, Glen Johnson, Ibrahim Afellay, Darren Fletcher and Peter Crouch.
Some of the above tried and just weren't good enough, some of them have ability but haven't worked hard enough, and some are just absolute wankers.
A lot of people may object to me putting the likes of Sobhi and Crouch—they do genuinely care and give their all—in the same sentence as Jese and Berahino, but the disappointments on the pitch have been varied and many.
Nice to hear Joe Allen is doing well; he became a very popular player at Anfield. Do you see him leaving if the Potters are relegated?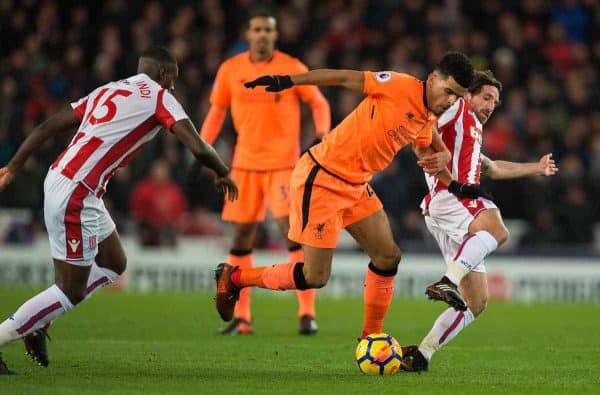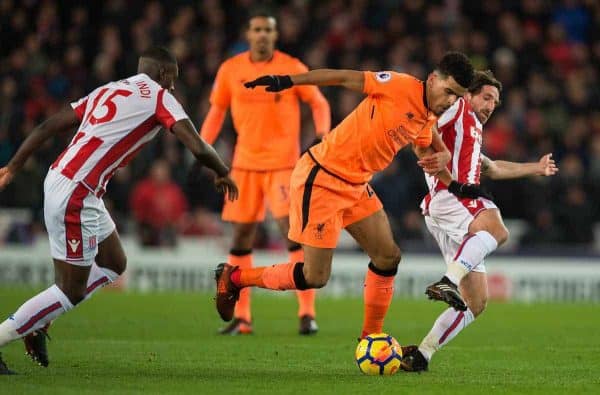 He will almost certainly be off this summer, being one of the few to come away with any credit.
His tenacity and boundless energy puts his teammates to shame a lot of the time, and I suspect he will probably win our Player of the Season (although my vote would go to Shaqiri).
Fans love a player who gives his all.
What have you made of Liverpool's season?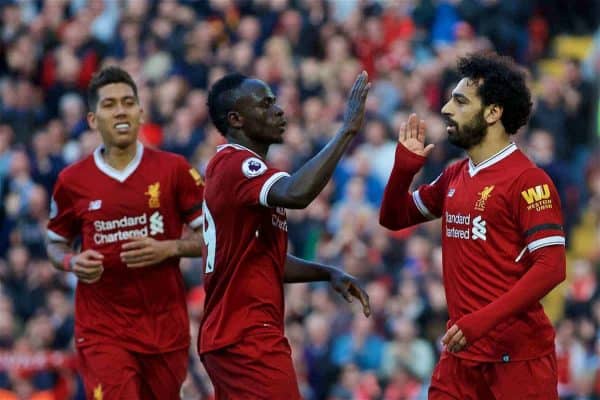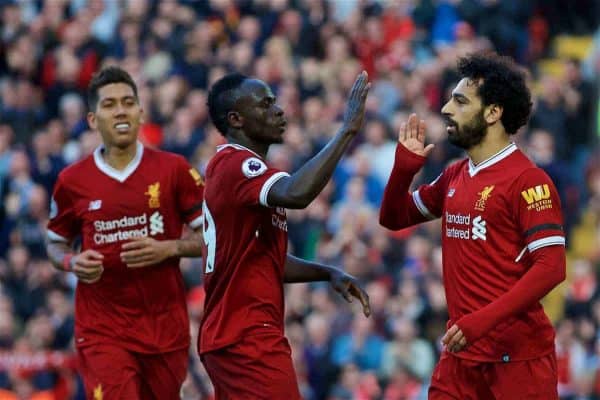 You've done alright, haven't you?
After the sale of Philippe Coutinho it helped you persist with a settled front three, and you've used that to pretty devastating effect.
Add one or two major signings and you're a title contender next season.
Obviously Mohamed Salah has been the most impressive but he, Roberto Firmino and Sadio Mane can be a joy to watch at times.
You're always capable of throwing away points against teams like West Brom, though.
Do you think the Reds will win the Champions League?
You're in with as good a chance as anyone.
I honestly couldn't call it, but if you made me put money on it, I would lean towards Bayern Munich.
If you could pick one Reds player who you think would improve Stoke the most, who would it be?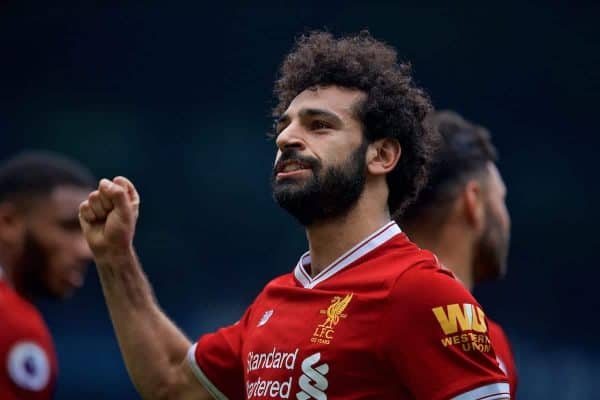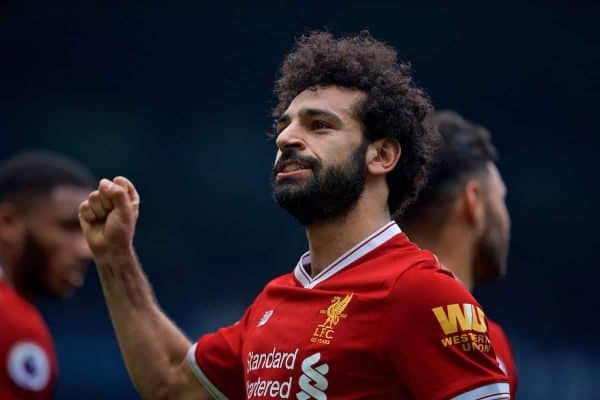 It's Salah. He has scored nearly as many as we have as a team this season.
Looking ahead to Saturday, where will the key battles take place?
This won't be a battle, this will be a peaceful occupation of the Stoke City penalty area.
Finally, hit me with your prediction…..
Liverpool score early and then carry on scoring until they get bored.
Liverpool 5-0 Stoke.