Liverpool manager Jurgen Klopp believes Danny Ings will continue to score goals in the Premier League now he is fully fit.
The 25-year-old found the net after a 930-day wait with the opener in Saturday's 2-2 draw at West Brom, in which the Reds threw away a two-goal lead given to them by Mohamed Salah's record-equalling 31st of the season in the league.
Ings has fought back from two serious injuries to either knee which restricted him to just 11 appearances in his first two seasons at the club.
But having scored the 14th goal in the 47th game of his Premier League career, Klopp believes there will be plenty more to come.
"It was always clear that when Danny is fit, healthy and can keep the intensity in training—which he has been doing now for a long time—he will score goals in the Premier League," said the Reds boss.
"But we didn't have too many opportunities for him; that's not so nice but on the other hand it's a normal life for a professional football player.
"It's really nice that he could do [score]. He was a real threat.
"The second chance was really big and I'm sure he would have scored in another situation.
"It was a very nice game for him, for sure but a very hard one as well. He was constantly a threat, that's good and I'm happy about that."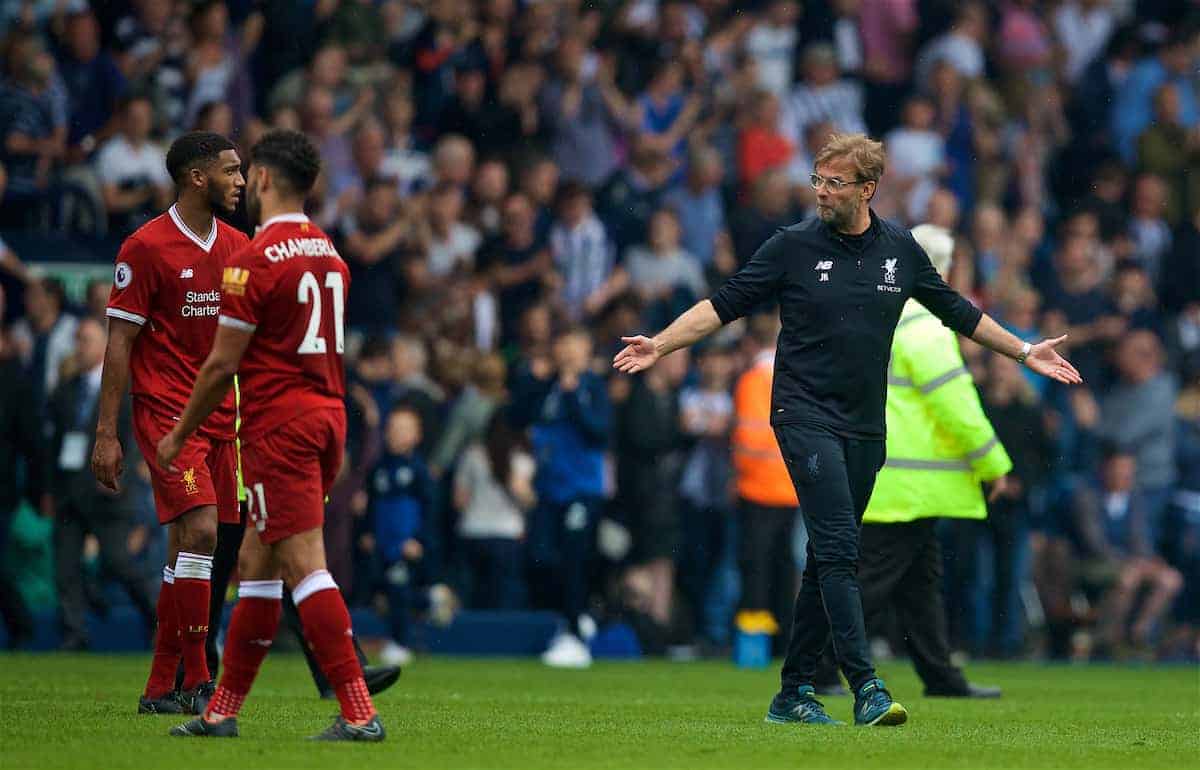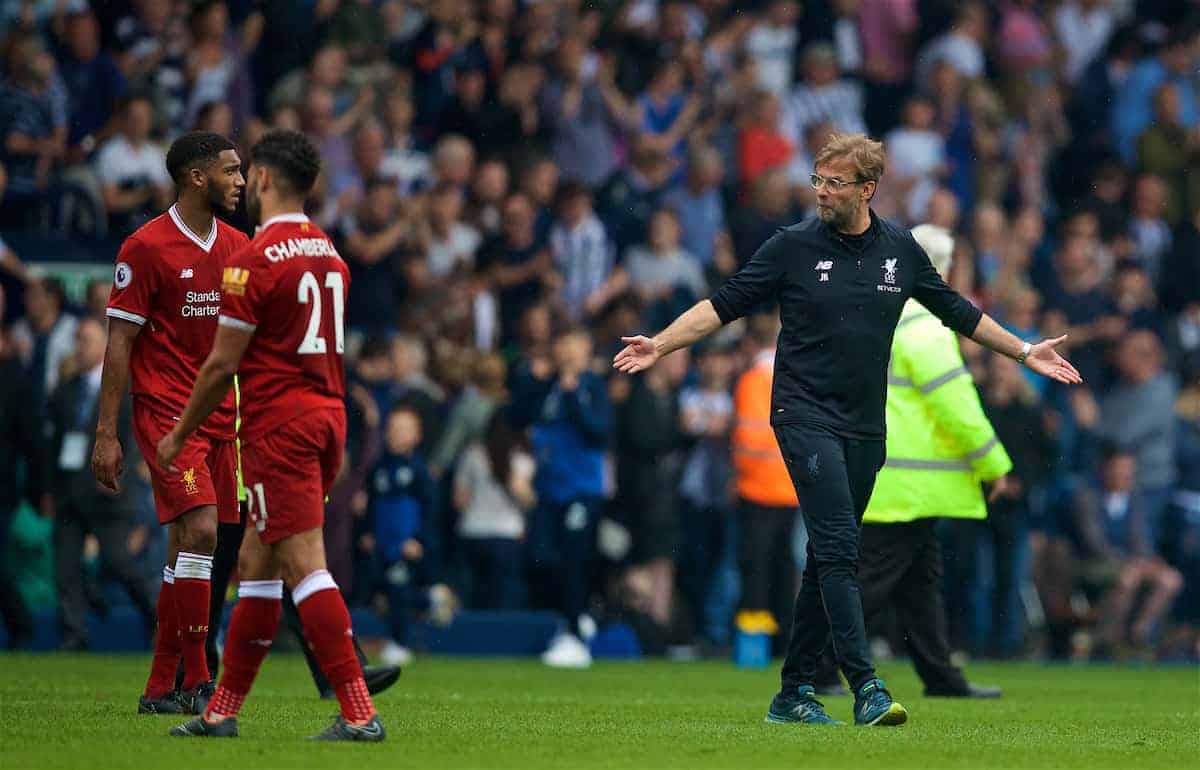 Ings got his chance as Klopp rested Roberto Firmino ahead of next week's Champions League semi-final first leg at home to Roma.
The former Burnley striker will be back on the bench on Tuesday as the Reds boss brings back the likes of Firmino, Dejan Lovren, Andrew Robertson, Alex Oxlade-Chamberlain and Trent Alexander-Arnold after they all started on the bench at The Hawthorns.
Klopp accepts the decision to make five changes affected the fluency of his side against West Brom but does not regret it.
"It was not that difficult, to be honest. It was clear in the moment when we could make these changes. We couldn't do them in the past," he added.
"We had Trent and Joe through the whole season, then Trent and Clyney. Unfortunately, Clyney was a little bit injured again.
"It was clear that at one point Robbo cannot play all the games. Alberto would have played at Everton for sure but was then unfortunately a little bit injured. Ragnar was out for a while and Ingsy came on from time to time.
"It was always clear that in the moment we could use them because of the physical situation we would do it. That's what we did."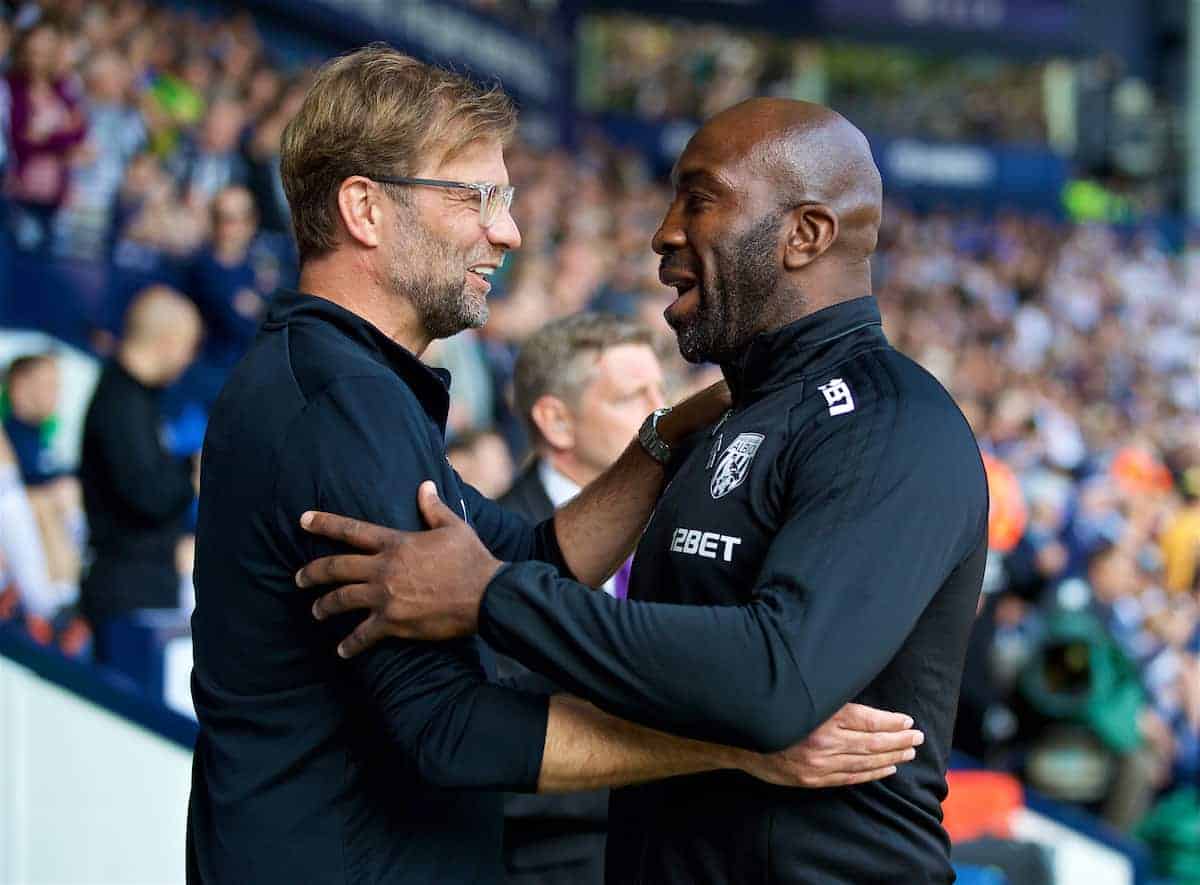 Everything appeared to be going to plan when Salah equalled the record for a single-season Premier League alongside Alan Shearer (1995/96), Cristiano Ronaldo (2007/08) and Luis Suarez (2013/14) with three matches to spare in the 72nd minute.
However, Jake Livermore and Salomon Rondon snatched a point for the Baggies, although it is not likely to be enough to ultimately prevent their eight-year stay in the top-flight coming to an end.
Baggies caretaker manager Darren Moore, who has now beaten Man United and drawn with Liverpool in an unbeaten three games in charge, refuses to dwell on what might have been.
"What's gone is gone, we can't look back at spilt milk," he said.
"What happens later in the weekend we can't look after that. We just continue to work towards the next game."