A big day of preparations saw Liverpool in the media for both match and transfer reasons; here's our round-up of the news on Monday.
Main Headlines
• Klopp holds pre-Roma press conference
• The boss dismisses talk of 'underdogs' tie
• Roma to adopt special tactics to stop Salah
• Goals galore from the Reds out on loan
Hull want Wilson into 18/19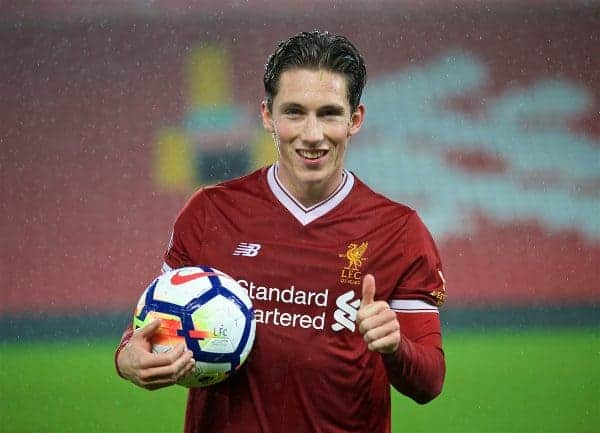 In case you missed it, Harry Wilson is a man in form.
The wide forward has plundered seven goals in just 12 games on loan at Hull City, including a brace this past weekend in a crazy 5-5 draw.
Unsurprisingly, Tigers boss Nigel Adkins wants to keep the Welshman in his squad for next season—but admits he has to play the waiting game, with Wilson likely to play a prominent role for the Reds in pre-season.
We've had conversations with Liverpool with regards to Harry," he told Hull's club website.
"Obviously he's scoring goals, creating goals and developing really well with us but he'll go back to Liverpool and do pre-season with them.
"That's only to be expected because a lot of their players will be involved at the World Cup throughout the summer.
"Liverpool will have pre-season commitments and I'm sure Harry will be involved in those, but they know that we want him back here next season.
"For his own development, Harry needs to be playing football next season. We'd like to think we have an opportunity but we'll have to be patient and wait and see."
Wilson himself has already spoken about his hopes of impacting on the Reds' first team next term, but there won't be a shortage of offers if another year away is in the pipeline.
Napoli friendly confirmed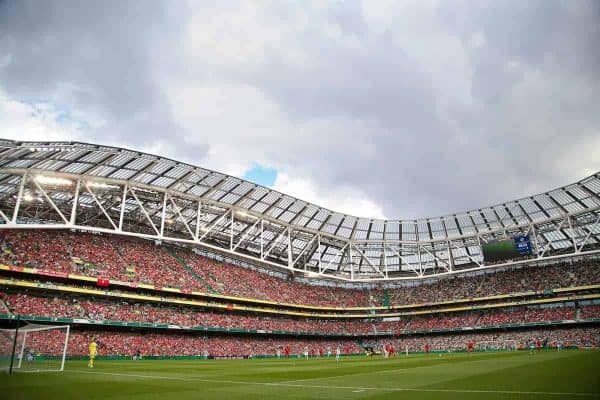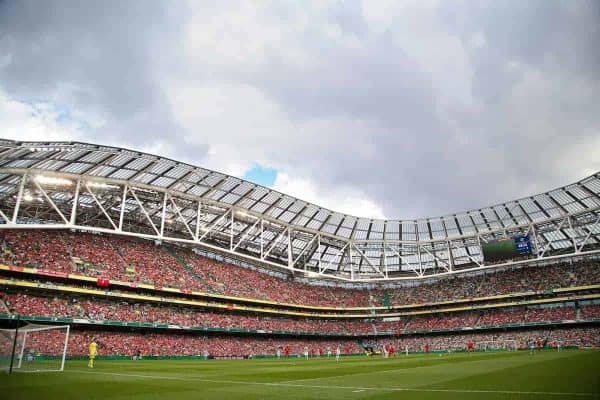 The Reds have confirmed another key part of their pre-season preparations, with the news that they will face Napoli at the Aviva Stadium in Dublin.
Liverpool will battle the Serie A title hopefuls on Saturday, August 4.
The Reds played in the same stadium in Ireland last summer, seeing off Spanish side Athletic Club by a 3-1 scoreline in front of a sell-out crowd.
This latest confirmed preparation match will come after ICC involvement against Borussia Dortmund, Man City and Man United, while further matches are expected against the likes of Tranmere and other European opposition.
One midfielder off the table?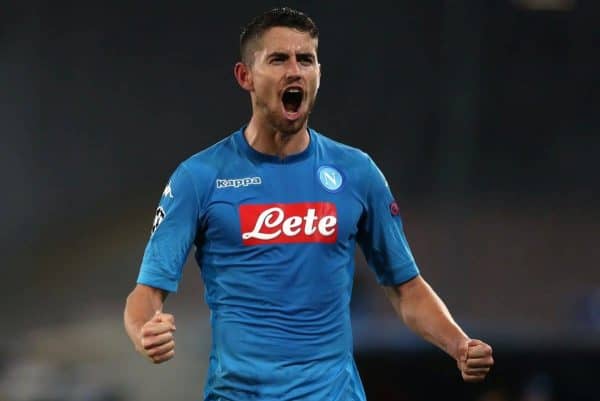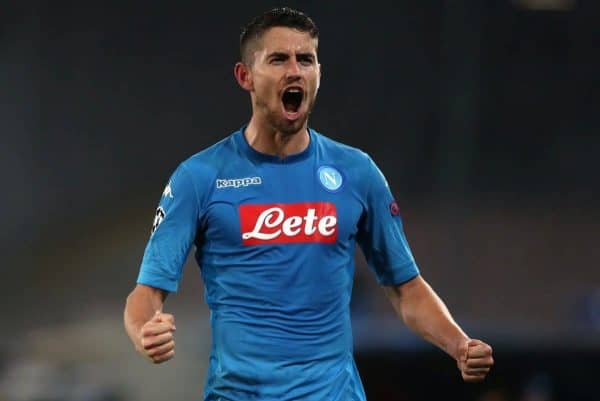 One player who might not be involved in the Liverpool vs. Napoli fixture for either side is Jorginho.
The elegant midfielder has been linked with a switch from Naples to Merseyside, but latest reports indicate he could be heading to Manchester instead.
Spanish journalist Jose Alvarez, based in the UK, believes the player is already well into talks with Premier League champions Man City.
Jorginho (Napoli) is in advanced negotiation with Manchester City. His agent (Joao Santos) was last week in a succesful meeting with Txiki in Manchester. The deal is close to happen. @elchiringuitotv @chirichampions

— Jose Alvarez Haya (@10JoseAlvarez) April 23, 2018
All eyes will be on a possible move for Wolves' Ruben Neves instead, then, if Jorginho does indeed head to City.
Markovic unhappy at Reds treatment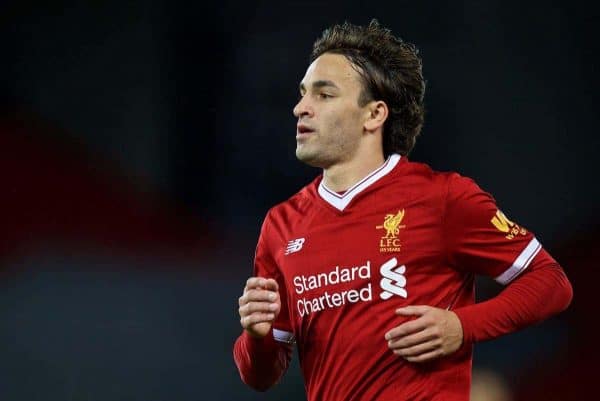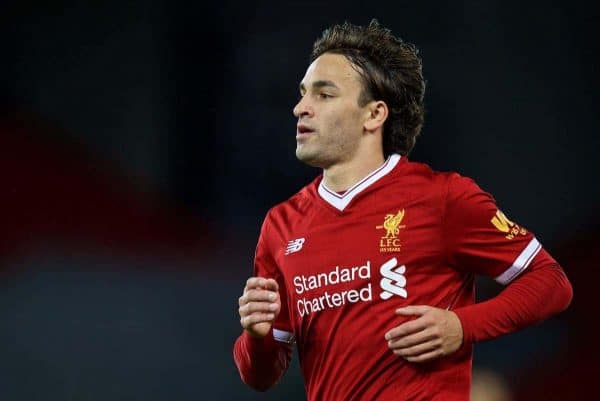 Lazar Markovic hit the back of the net again this weekend for Anderlecht, but don't expect the Reds to benefit much from his return to form.
The Serbian was in a vindictive mood after the game, with Football365.com reporting some strongly worded comments from the attacker toward individuals at Anfield, originally coming via Belgian outlet DH.
"It's to show that I'm still the same player, to show the people at Liverpool that they can't treat me that way.
"Yes, it's okay to take it personally when you are not let go because they're asking for an unrealistic transfer amount.
"No [it's not an over-the-top reaction], I've been thinking about it for months, that's what I think."
Ridiculous roundabout rumours of Oblak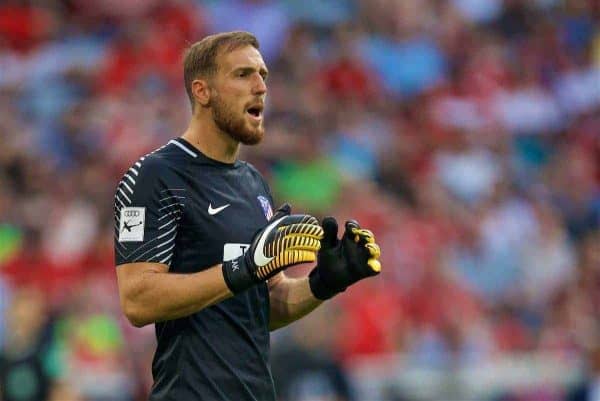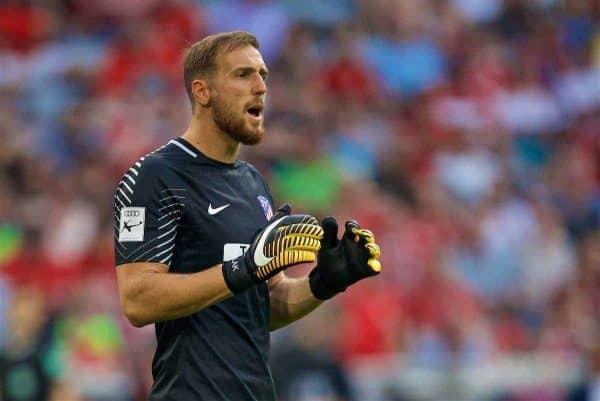 Finally, any lingering rumours surrounding a possible bid from Liverpool for Jan Oblak can be safely ignored for now, especially if they are "according to reports in Spain."
Take this roundabout piece of nonsense as a prime example of how the rumour mill works these days:
ESPN's rumour-tracker, actually run by Football Whispers, cites Oblak to the Reds as emanating from the Mirror, along with a quote that "nobody knows" what will happen with his future.
Track down the Mirror story, and you'll see they opt to run the "according to reports" line.
Those reports come from Spanish outlet AS, so backtracing those ones lead us to the original source: an offhand quote from former Arsenal striker Ian Wright.
Yes, Wright suggested that "if Liverpool sign Oblak, they'll compete for the Premier League title."
And that, somewhere down the line, becomes a reported story of the Reds wanting the Atletico goalkeeper.
As you were, Loris.