AS Roma midfielder Kevin Strootman claims they have a plan to stop on-fire Mohamed Salah in their Champions League semi-final against Liverpool.
Salah traded Stadio Olimpico for Anfield last summer, and has enjoyed an astonishing first season as a Reds player.
Forty-one goals have come in 46 games, as well as 13 assists, and his performances rightly saw him named the PFA Player of the Year on Sunday night.
Salah's impact over the two legs against his former club is likely to be so pivotal, so it is no surprise to see Roma paying close attention to him.
Speaking to the Independent, Dutch midfielder Strootman heaped praise on the impact his former team-mate has made at Liverpool:
"I'm not surprised at how well he's doing but just at how easy he scores the goals and how confident he is in front of goal with the ball.

"Here he did a great job and did a lot of great assists and goals but he missed a lot of chances especially one-on-one with the goalkeeper.

"I am surprised by how many goals he has scored so far but not how he plays. Here he was a nightmare for opponents and in England he is doing the same."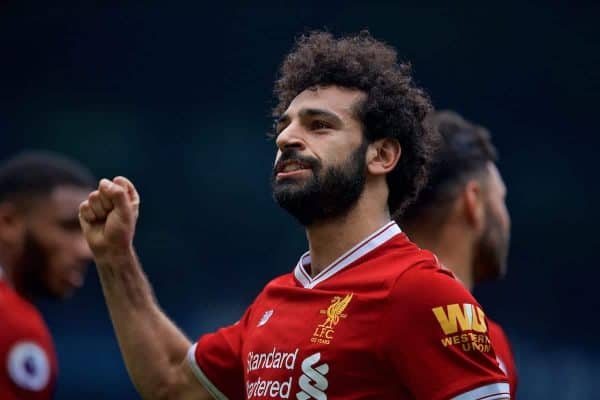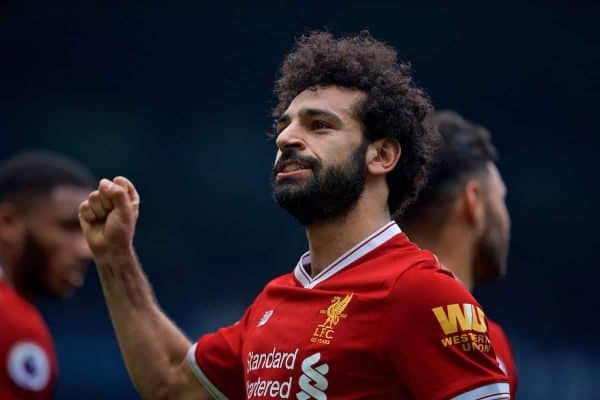 That Strootman has highlighted Salah's improved confidence is telling, with the Egyptian clear he came to England with a point to prove.
The 28-year-old continued to elaborate on this, insisting that while Roma may need a measure of luck they have "special tactics" in place to counter the threat of their old No. 11:
"Now he has so much confidence and he just creates the chances himself and finds it easy in front of the goal.

"I think it is confidence which is the main difference. It did a lot when he played here but now you see if he has a chance and he misses it, the next time he knows he will score.

"He is doing amazing also with the national team, he did a great job, I think he is the king there now and they want to vote him for president and everything.

"I just hope in the two games against us he loses his confidence.

"We have special tactics [for Salah] but I'm not going the share it! Italian defence, that is what I'm hoping for."
Liverpool are widely considered favourites to reach next month's final in Kiev, but Strootman is not giving up hope after Roma's remarkable comeback win over Barcelona in the quarter-finals.
"There is always a surprise in the Champions League. Always," he said. "And we have surprised everybody."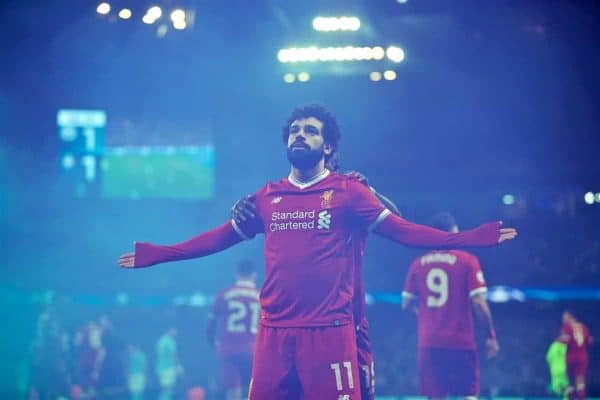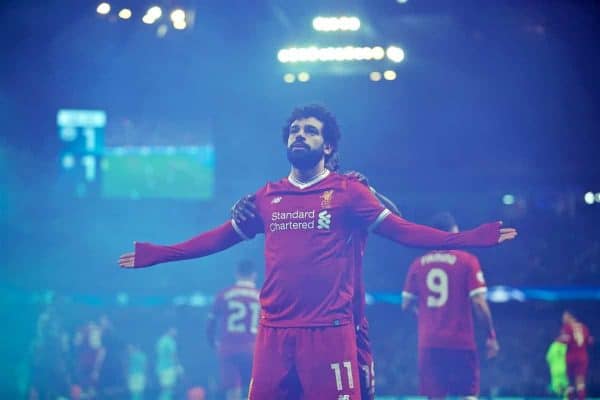 Salah has had so much joy against most teams this season, and there have been occasions when opponents have been powerless to prevent his pace, trickery and finishing making all the difference during a game.
Such are his confidence levels right now that he will fancy his chances against anyone.
If any team knows Salah inside out it's Roma, and it will be fascinating to see what they have planned in Tuesday's first leg at Anfield.
The 25-year-old has scored in every home game he has started since the 2-1 win over Leicester City on December 30, which highlights the job the Giallorossi have on their hands.