Taking a 0-0 draw away from their trip to Everton on Saturday has seen Liverpool sustain momentum, but is Jurgen Klopp now facing more issues?
The Reds made the short trip to Goodison Park buoyed by an excellent 3-0 win over Man City in the first leg of their Champions League quarter-final three days previous.
Klopp made five changes to his side and it showed, with the visitors unable to carve open the Everton defence with any regularity, as Dominic Solanke and James Milner went closest to scoring.
The reality is that Tuesday night's all-important second leg was the focus, but in losing both Andrew Robertson and Alberto Moreno in the buildup, Klopp has a selection quandary on his hands.
Elsewhere, there were some wholly positive displays and some decidedly less so, so what can Klopp take from the derby?
This is Anfield's Jack Lusby (@jacklusby_) and Karl Matchett (@karlmatchett) were joined by Michael Bisset (@MJBisset_96) to discuss the highs and lows of Liverpool's 0-0 draw at Goodison.
The good…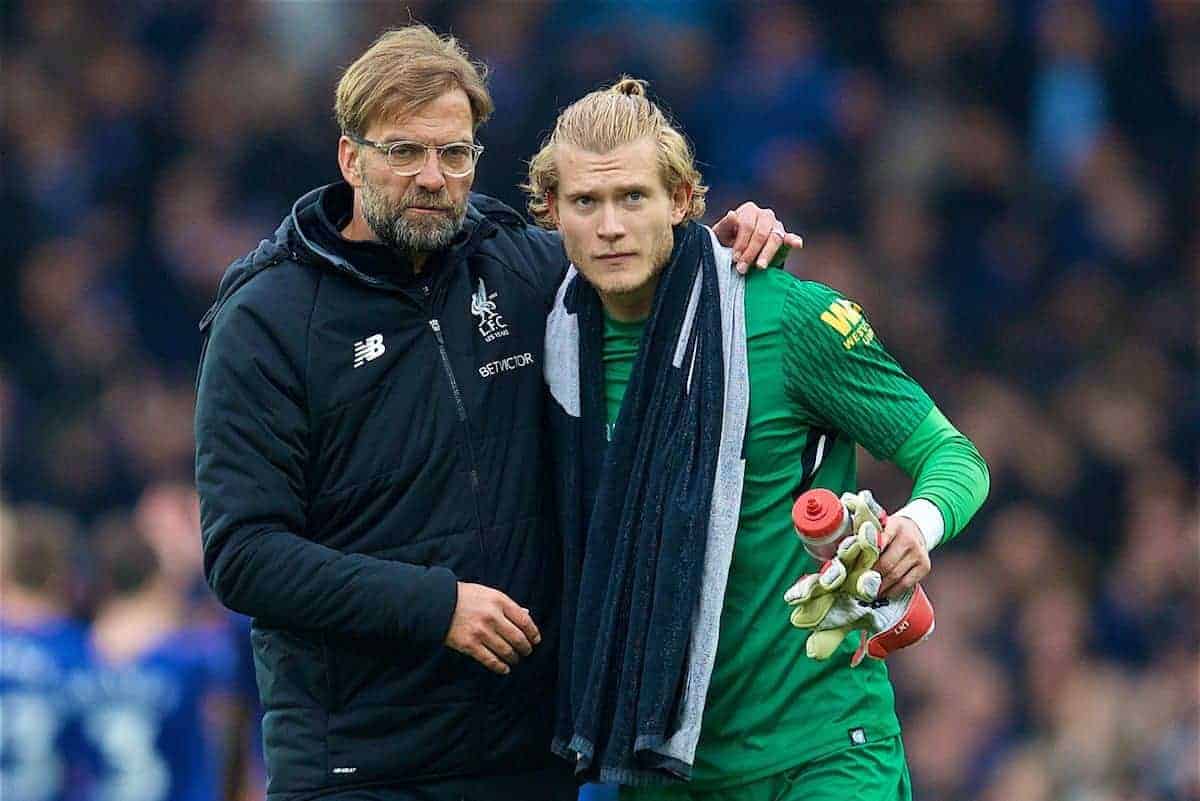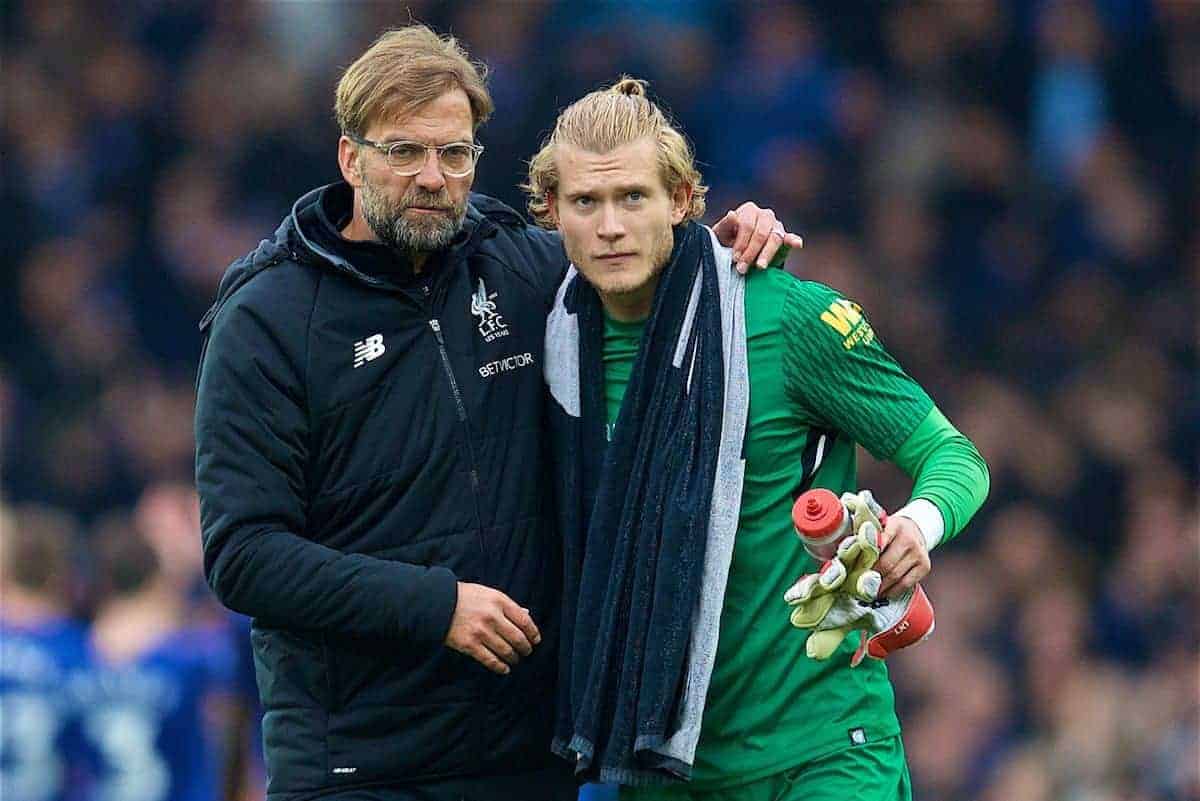 JACK: Given it was built up as a nothing contest, Liverpool produced exactly what was expected of them while preserving key figures for the trip to City.
Not losing is the obvious positive, as while the Champions League is the priority at this stage the need for sustained momentum in the league, in pursuit of a top-four finish, is essential.
Wijnaldum was the clear standout in an experimental role as No. 6, and given he's likely to play there at the Etihad I'd say there's now full faith in his ability to do so.
Another clean sheet for Karius, the return of Clyne, Ings' first start in over two years and the continuation of Milner's Indian summer are also well worth celebrating.
KARL: The two pleasing aspects were the clean sheet and the resting of key players ahead of the second leg.
Firmino and Oxlade-Chamberlain got a bit of a run-out—well, the latter did, Bobby barely moved—and Mane and Milner didn't have to shoulder the full 90.
Each will be vital on Tuesday.
Defensively, aside from the silly last 10 minutes there was little of concern and Karius' save was genuinely top drawer.
The clean sheets record of late is extremely impressive and should not be played down.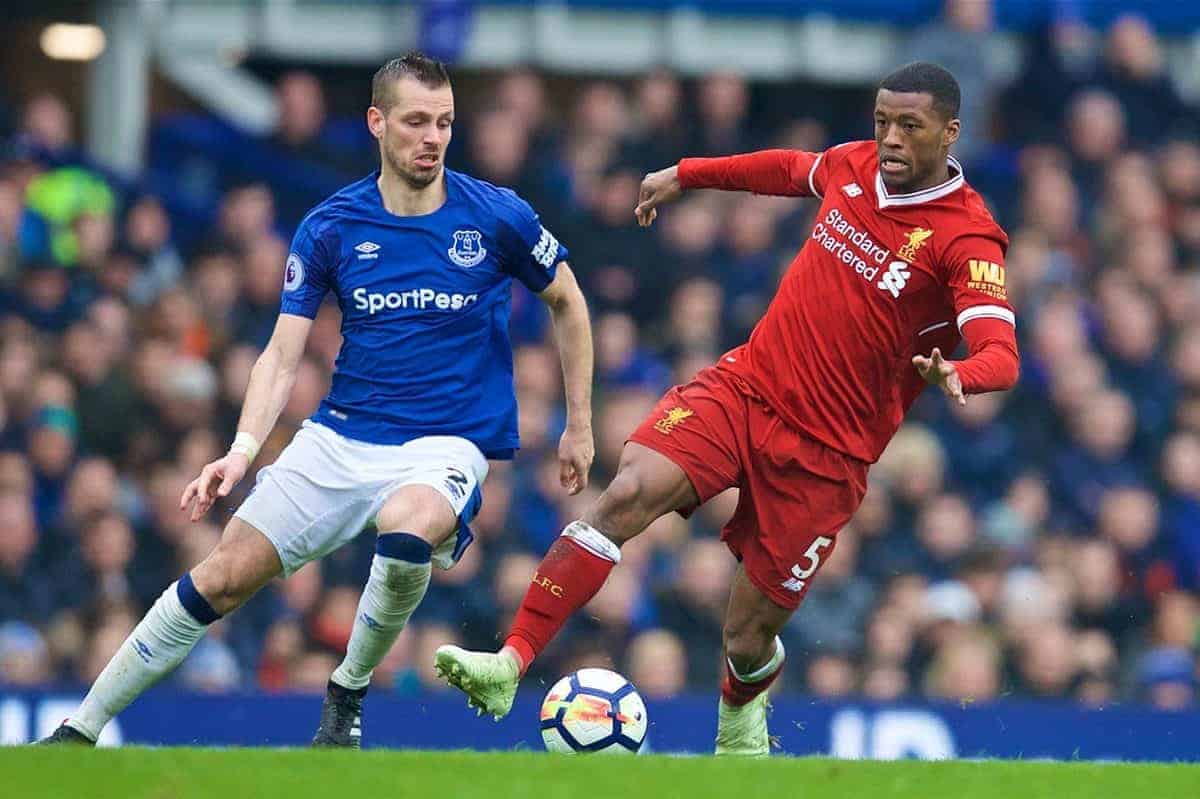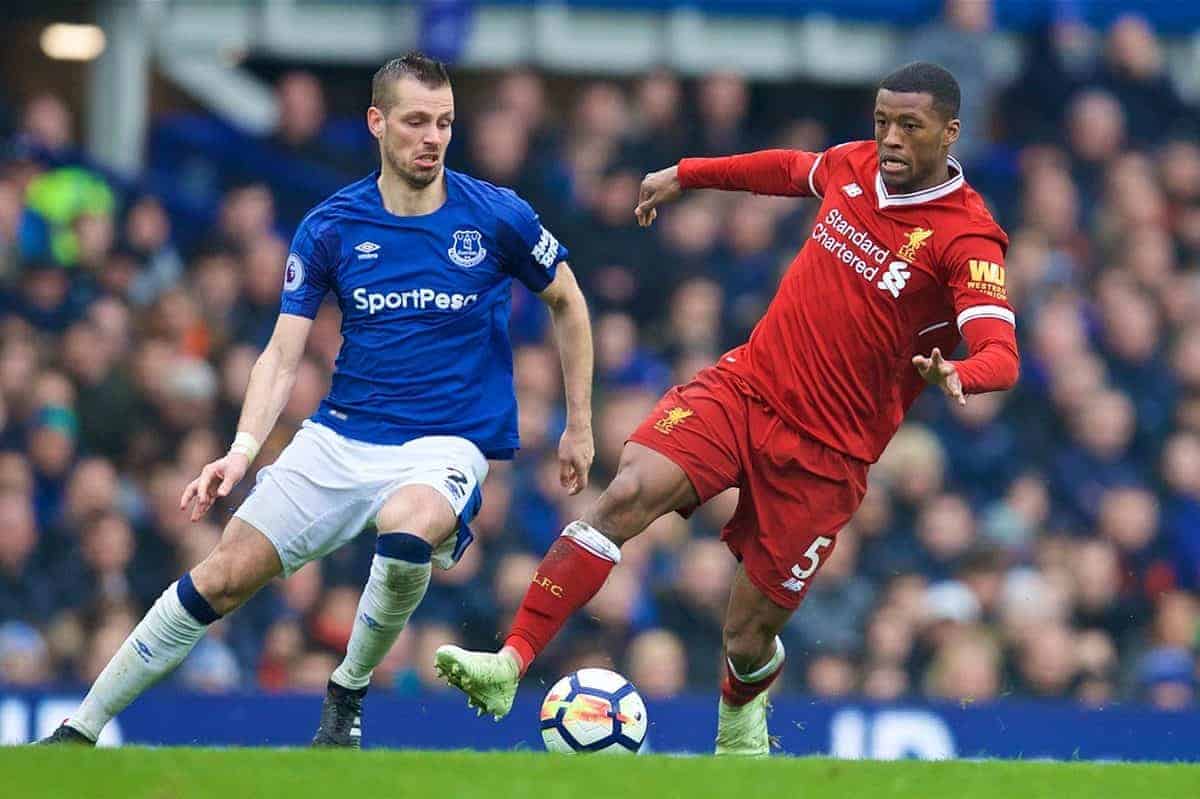 MICHAEL: A fixture that is usually fiery and passionate petered out in a manner that is completely uncharacteristic of the Merseyside derby.
Fortunately, Wijnaldum stepped up superbly, performing proficiently in the No. 6 position—the role he is likely to fulfil against City in a few days' time.
Van Dijk was a rock at the back, the returning Clyne was bright and adventurous in the first half, Milner dominated the centre of the park and Karius' stock has risen further with another stellar performance, keeping his fifth Premier League clean sheet of 2018.
Klopp described this performance as being the "most mature" since he arrived at the helm, a sentiment that is difficult to argue.
The defensive resilience bodes well for the onslaught that is likely to come the Reds' way at the Etihad.
The bad…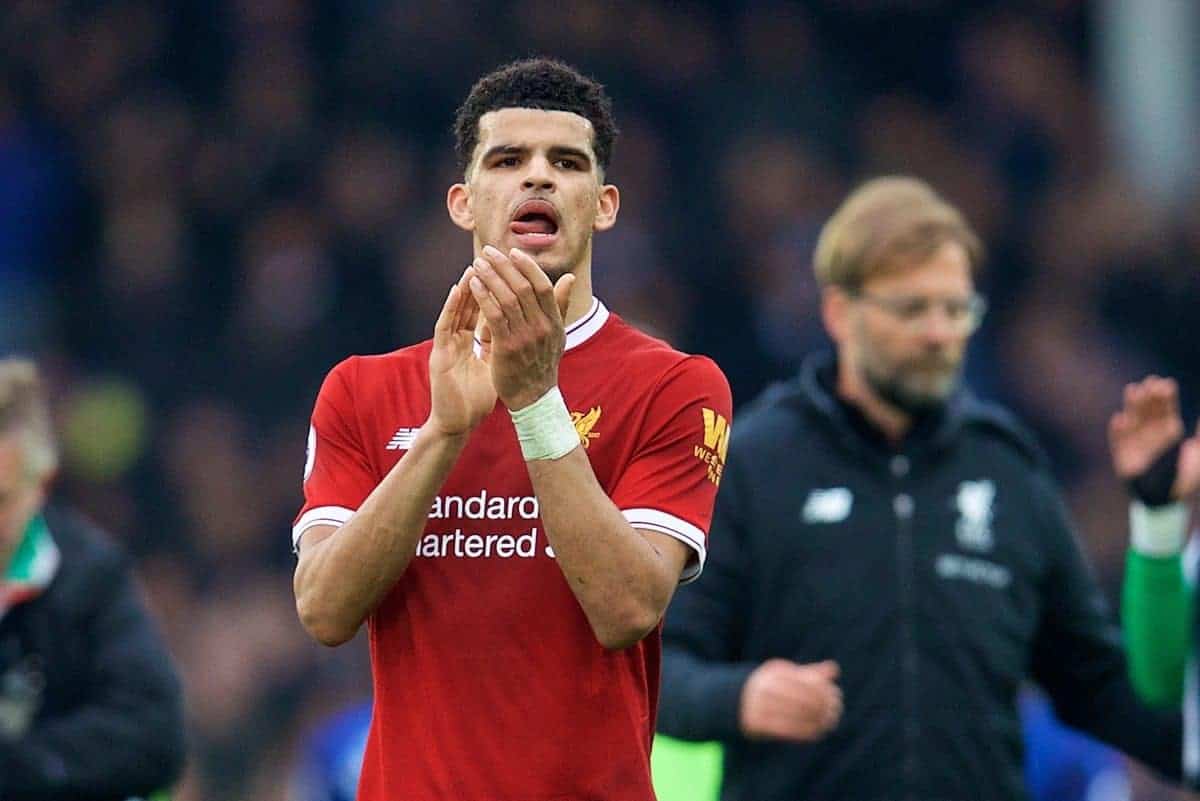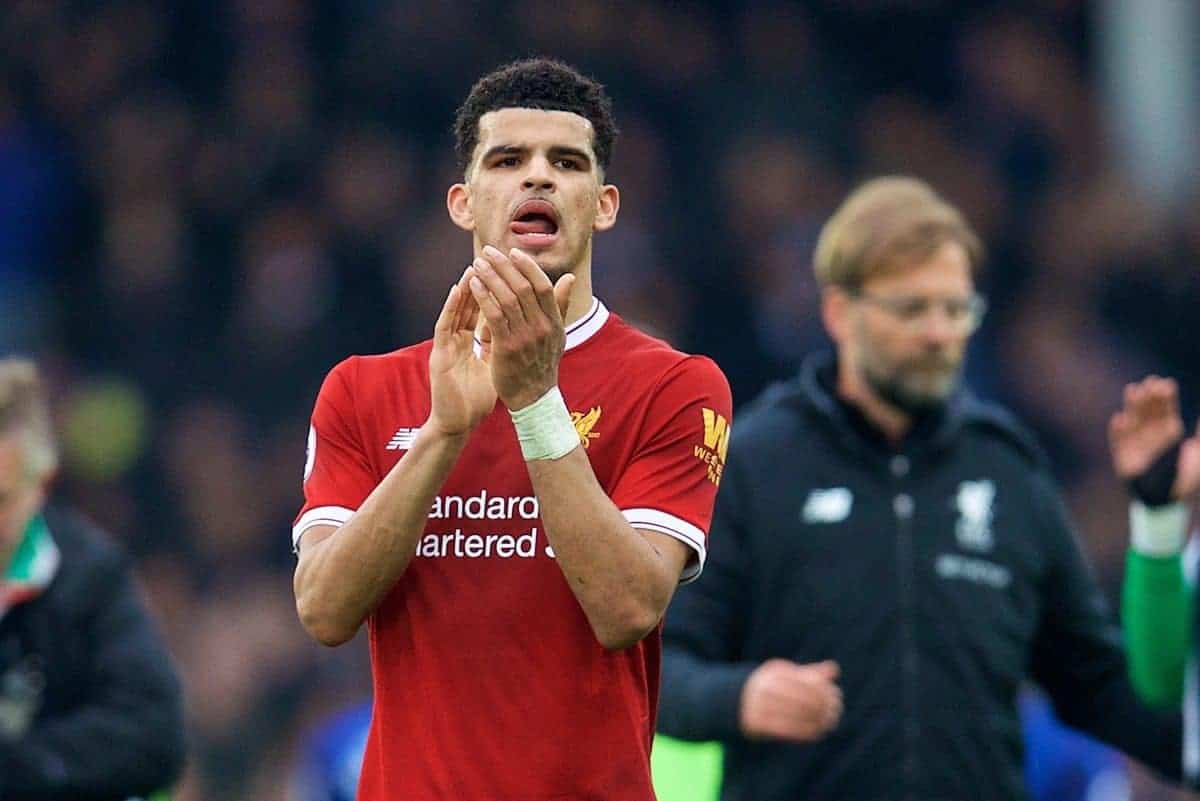 JACK: Beside the fact it was perhaps the least entertaining 90 minutes the Reds have dished up under Klopp, the obvious downside is the mounting injury list.
The hope is that the absences of both Robertson and Salah are precautions ahead of the second leg, but that Liverpool's treatment room contingent is now nine strong is a real concern.
Without Salah and Firmino on Saturday the efforts of Mane alongside the undeniably poor Ings and Solanke should be a red flag, highlighting that, while he is a phenomenal player, he can't do it alone.
There was so little creativity beyond Mane and Milner, and Naby Keita's arrival can't come sooner in that respect.
KARL: Let's be honest, the entire game was bad. It was shocking.
Individual moments are a bit pointless to pick out on a game like this because the overall performance was miles below the usual level.
It doesn't matter, given the context around the game, but so many passes were atrocious, Solanke's miss was too, the ref was poor…on and on.
It's done, the Reds remained unbeaten, we move on.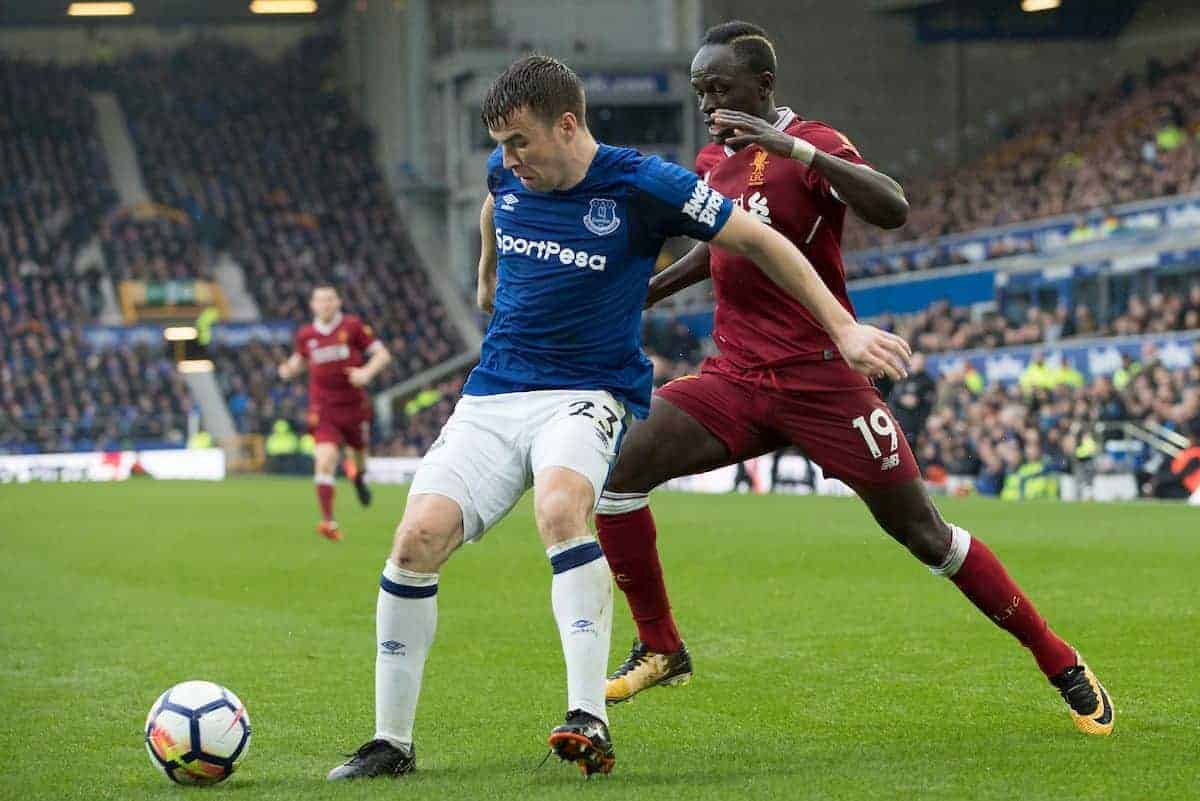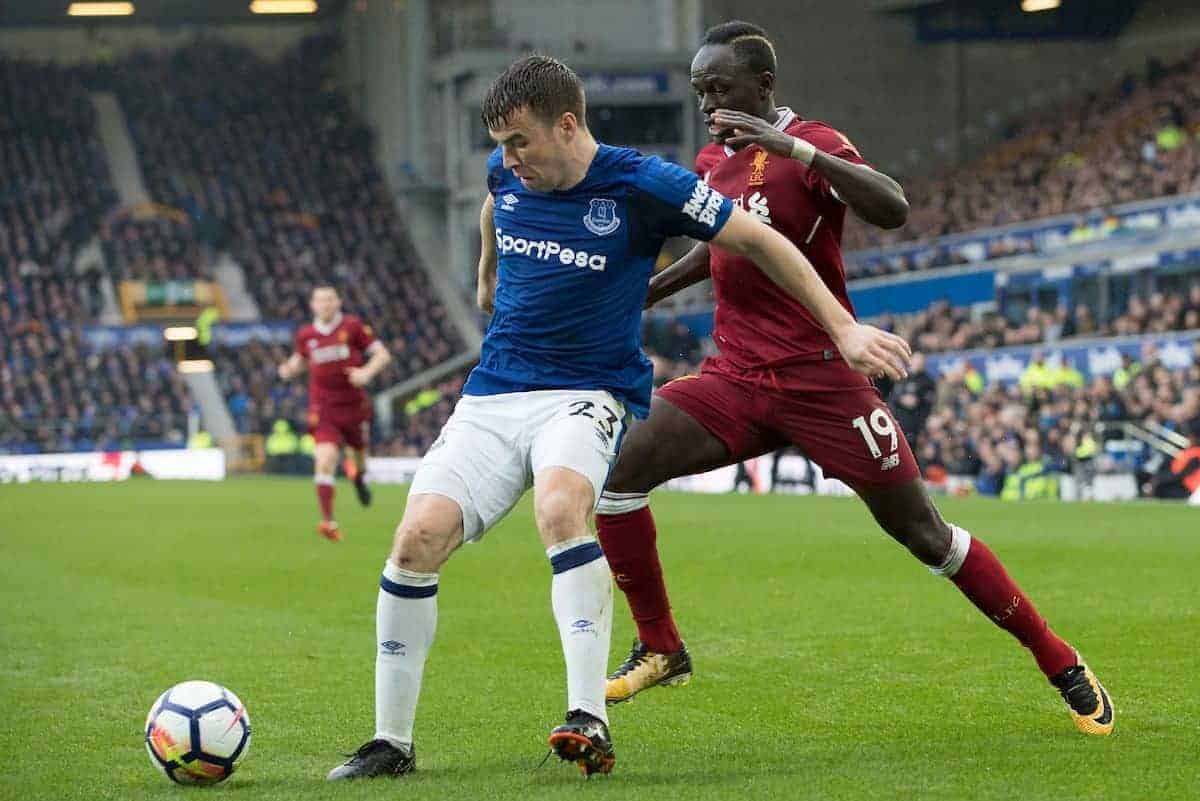 MICHAEL: Even the most ardent of fans would have accepted the result prior to kickoff.
Liverpool's squad is threadbare, and they do not boast the proudest of records following midweek European commitments. Klopp tailored his lineup around the second leg and it was evident.
Ings' lack of game time was glaringly clear as his first touch let him down on numerous occasions.
The shortcomings of the makeshift front three were reinforced by an anonymous display from Liverpool's U20 Golden Ball winner.
Solanke snatched at opportunities and was easily marked out of the game by Jagielka and Keane.
Mane had a poor game by his standards, as he appeared to be going through the motions hoping to see out the fixture without creating any injury concerns.
Liverpool supporters may feel that the club have surrendered two points to Chelsea and Spurs, but at this stage of the season Klopp's men have bigger fish to fry.
And given injuries, who starts at left-back on Tuesday?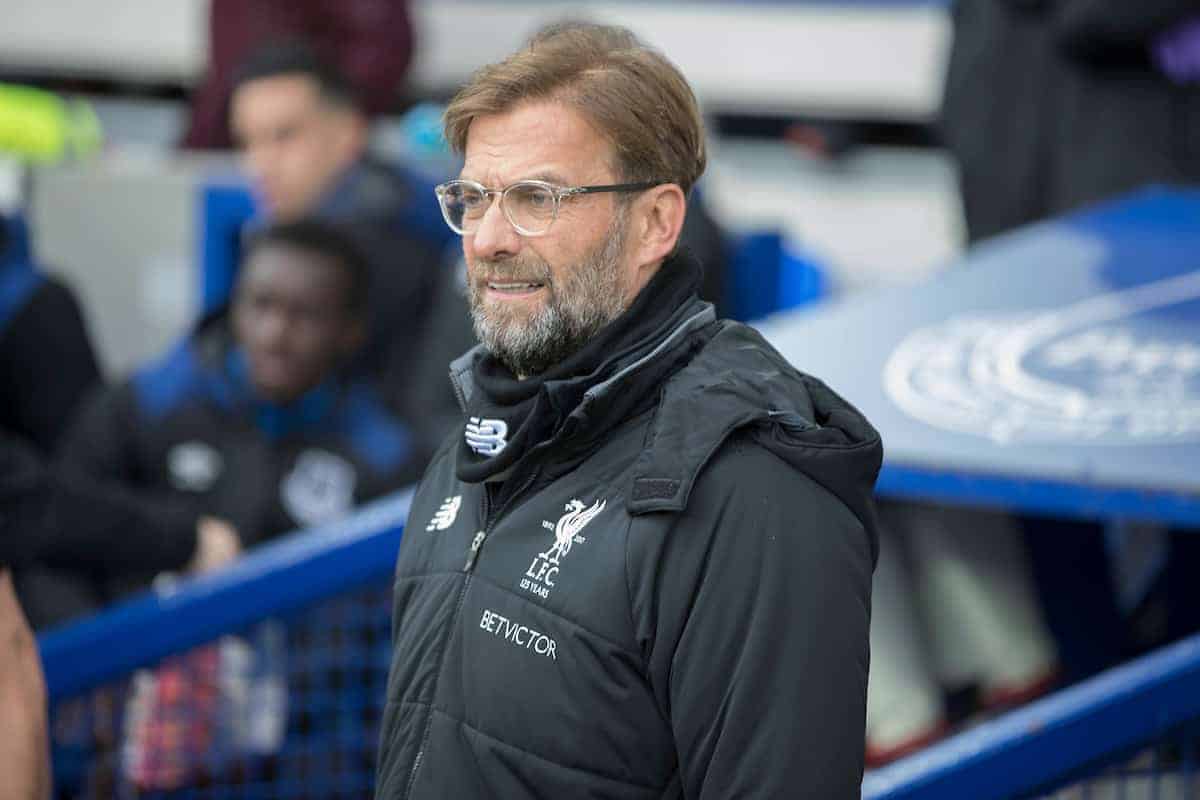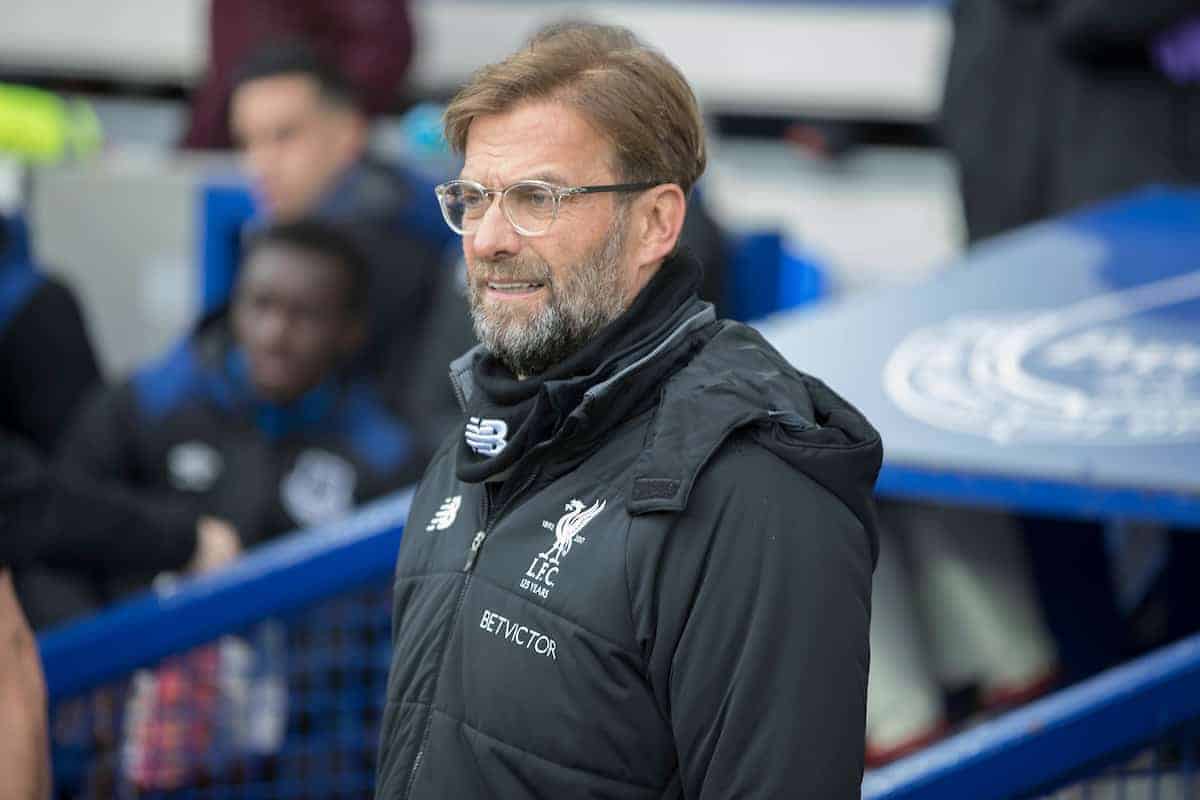 JACK: On the basis that both Robertson and Moreno are unavailable, I'd be open to a switch to a back three.
Having Klavan back fit is a big boost, and I was surprised not to see him take up a spot at centre-back alongside Van Dijk and Lovren at Goodison, with Clyne and Milner as wing-backs.
Milner would be the obvious choice on the left, but there is also the prospect of utilising Oxlade-Chamberlain in that role, providing Liverpool with that thrust Robertson typically offers.
It could mean there's less stability in the midfield, but anything is more appealing than Klavan going directly up against Sterling.
KARL: If there's any chance at all of either Robertson or Moreno making it, they start, as long as the running power and explosive acceleration from them is available. It will be needed.
If not, Clyne has shown at the weekend that he's fit enough and safe enough to go with—so put him left-back, where he has featured for us previously, and leave Trent on the right.
There is no scenario where I'd have Klavan left-back in a four against Bernardo Silva or Raheem Sterling.
The only other viable alternative would be to use a back three, Klavan left of centre, and have Clyne wing-back if fit and perhaps Milner or Oxlade-Chamberlain if not.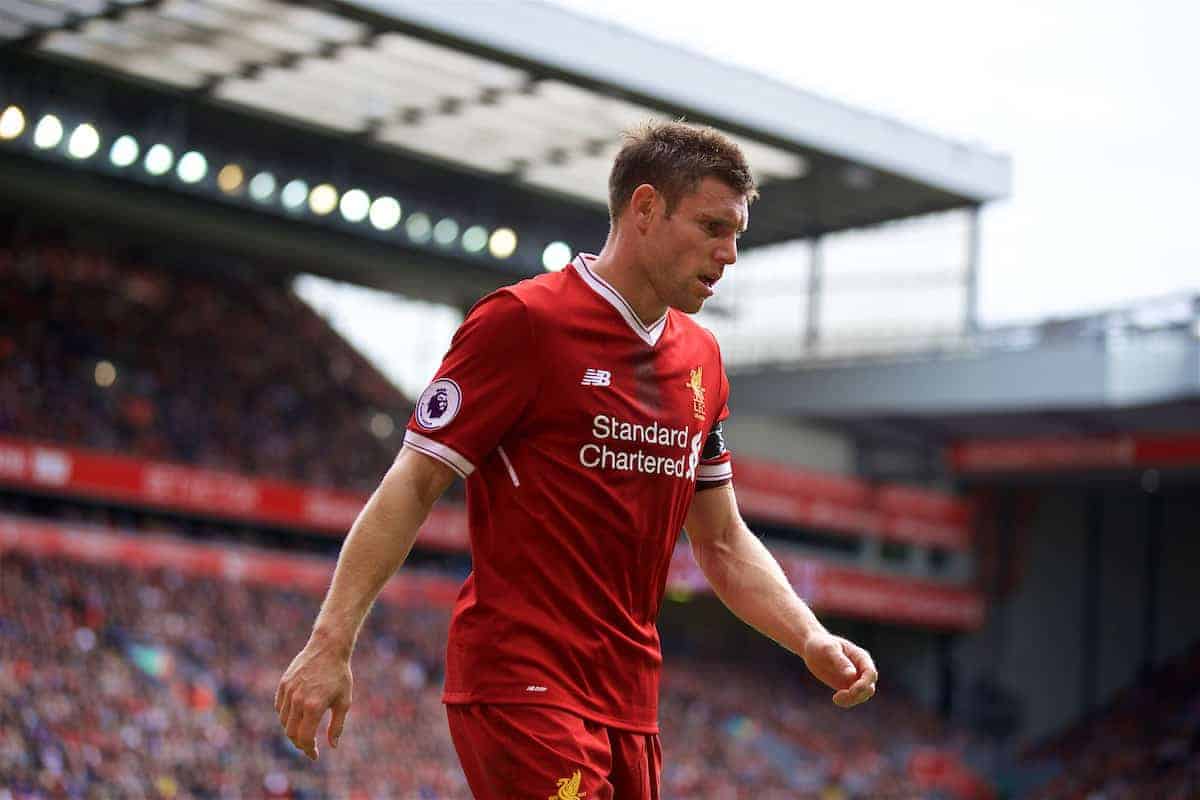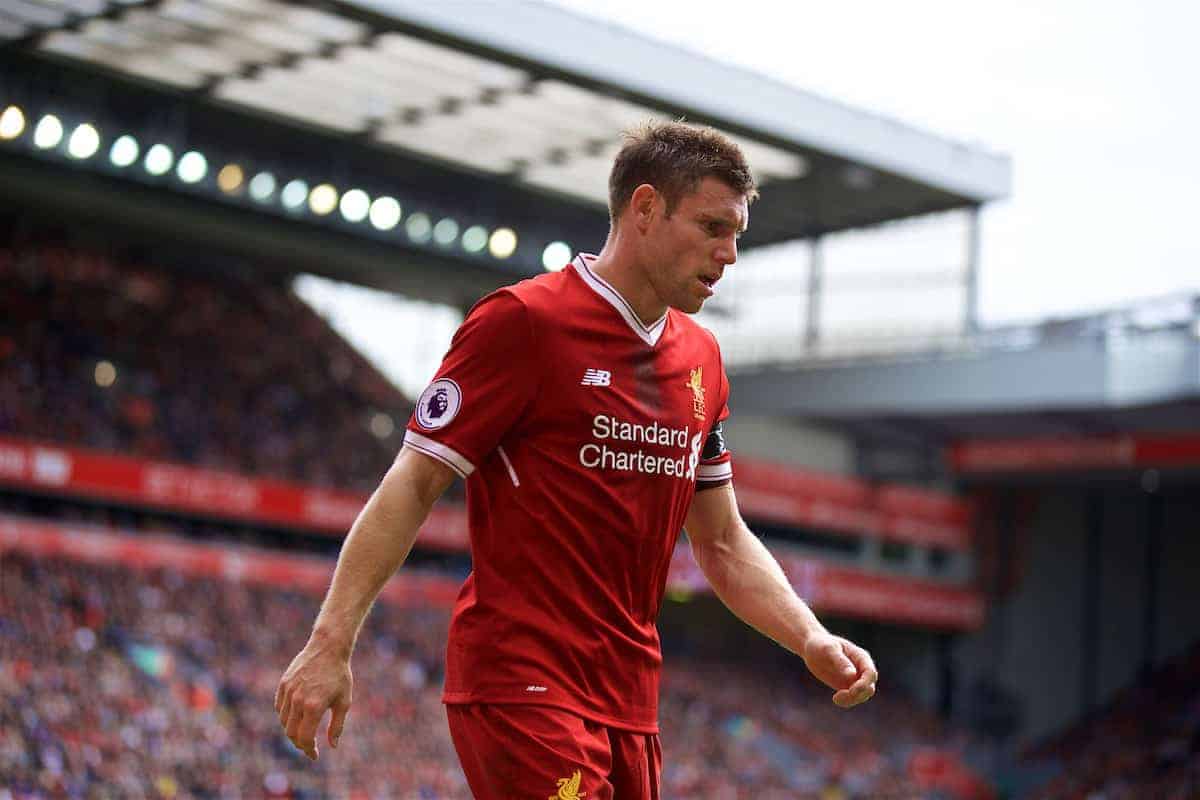 MICHAEL: The prospect of Klavan having to handle the trickery and intelligence of the City wingers is a terrible thought, as they pose far more of a threat than that of Everton.
Obviously, Klopp will select Robertson if available, but the game might come too soon, and Moreno could also miss out, further limiting the German's options.
This means that he can either select the evergreen Milner to fulfil the role that he performed so admirably last season, or he can switch to a back three and enable Milner to have more freedom of the park.
Based on recent performances, persisting with the current back four is far more advisable.
If there are no injury recoveries from now until Tuesday, Klopp should select Milner, a man whose discipline and experience should be enough to see out the 90 minutes.