The Champions League quarter-final clash between Liverpool and Manchester City once again brings together two of Europe's top managers.
Jurgen Klopp is Pep Guardiola's toughest opponent as the Liverpool boss has won six times against the Catalan—more than any other coach.
The German has won six and drawn one of their 12 meetings, which have produced 37 goals between the two sides.
Here Press Association Sport looks at the managers' head-to-head record.
---
Borussia Dortmund 4-2 Bayern Munich (German Super Cup, July 2013)
Guardiola suffered defeat in his first competitive match for Bayern as two from Marco Reus, an own goal from Daniel Van Buyten and one from Ilkay Gundogan—now with Guardiola at City—saw Klopp draw first blood.
Klopp 1, Guardiola 0.
Borussia Dortmund 0-3 Bayern Munich (Bundesliga, November 2013)
Former Dortmund midfielder Mario Gotze, the focus of much abuse from home fans, opened the scoring with late Arjen Robben and Thomas Muller goals levelling things up for Guardiola.
Klopp 1, Guardiola 1.
Bayern Munich 0-3 Borussia Dortmund (Bundesliga, April 2014)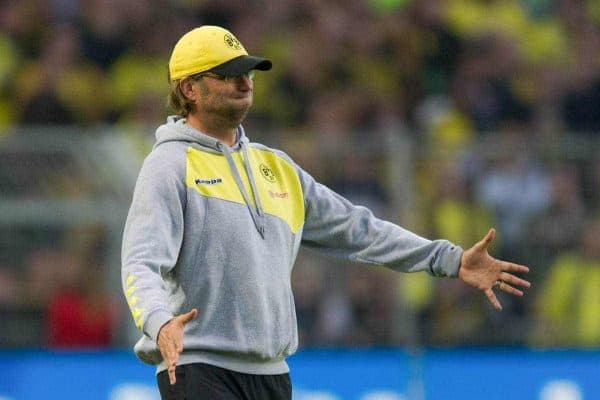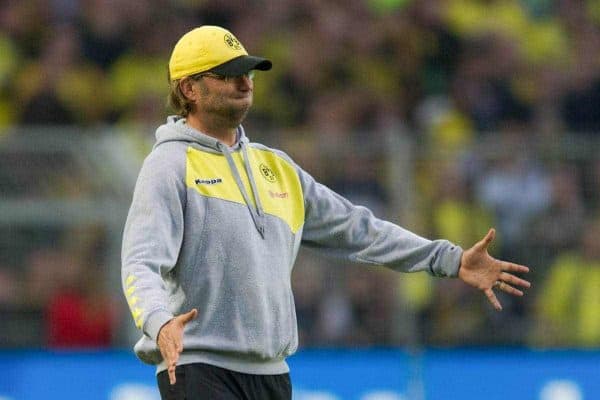 Robert Lewandowski, having announced three months earlier he would be moving to Bayern when his contract expired, was left on the bench by Klopp as Henrikh Mkhitaryan, Reus and Jonas Hofmann did the damage for the visitors.
Klopp 2, Guardiola 1.
Borussia Dortmund 0-2 Bayern Munich (DFB-Pokal final, May 2014)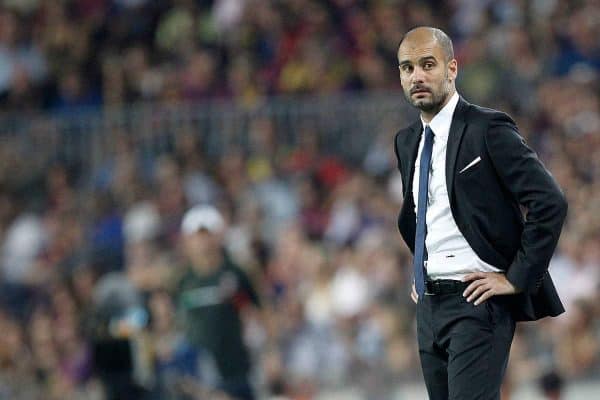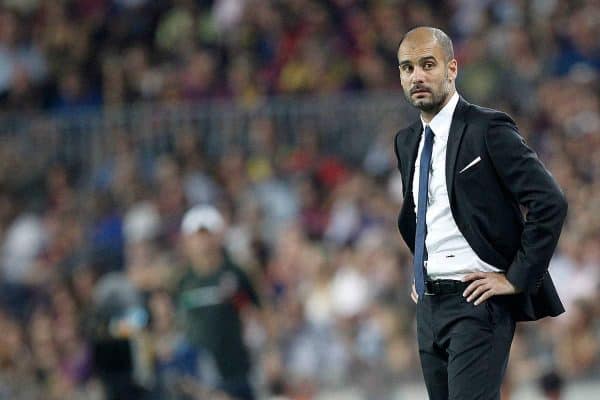 Robben and Muller struck late in the second half of extra time as Guardiola secured a league and cup double in his first season.
Klopp 2, Guardiola 2.
Borussia Dortmund 2-0 Bayern Munich (DFL-Supercup, August 2014)
Mkhitaryan and Pierre-Emerick Aubameyang both scored as Lewandowski's first outing for his new club against his old ended in defeat.
Klopp 3, Guardiola 2.
Bayern Munich 2-1 Borussia Dortmund (Bundesliga, November 2014)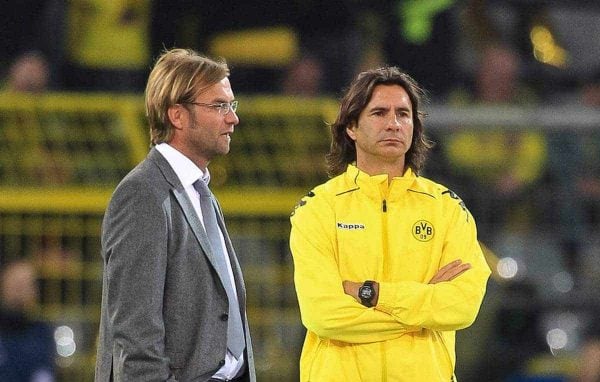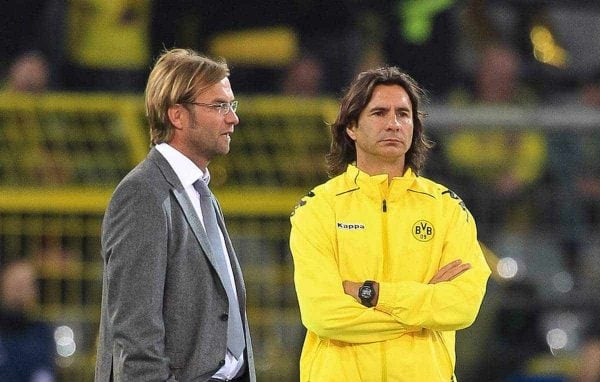 The hosts recovered from Reus' opener to win with a goal from Lewandowski and a penalty from Robben.
Klopp 3, Guardiola 3.
Borussia Dortmund 0-1 Bayern Munich (Bundesliga, April 2015)
Lewandowski scored on his first league return to the Westfalenstadion and a short while after Klopp announced he would leave at the end of the season, eventually guiding a struggling side to seventh. Guardiola won the Bundesliga again.
Klopp 3, Guardiola 4.
Bayern Munich 1-1 Borussia Dortmund (Dortmund win 2-0 on penalties, DFB-Pokal semi-final, April 2015)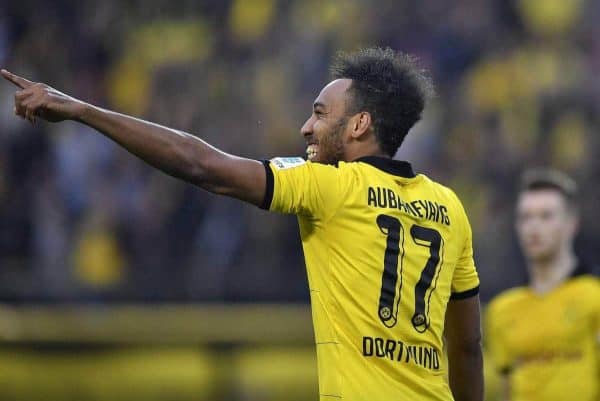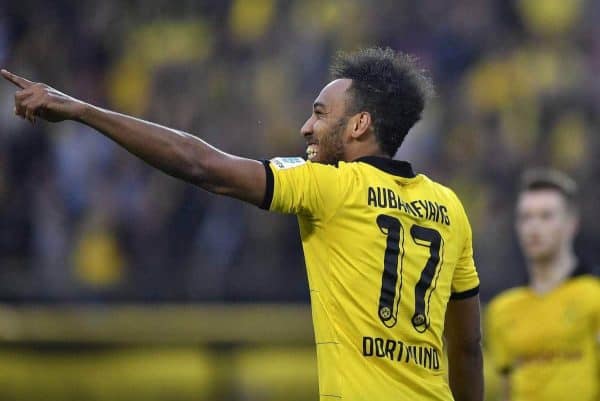 Their final clash in Germany saw Klopp level up his personal score with Guardiola after Aubameyang equalised Lewandowski's opener, with Philipp Lahm, Xabi Alonso, Mario Gotze and Manuel Neuer all missing in the shootout.
Dortmund would go on to lose the final to Wolfsburg.
Klopp 4, Guardiola 4.
Liverpool 1-0 Manchester City (Premier League, December 31, 2016)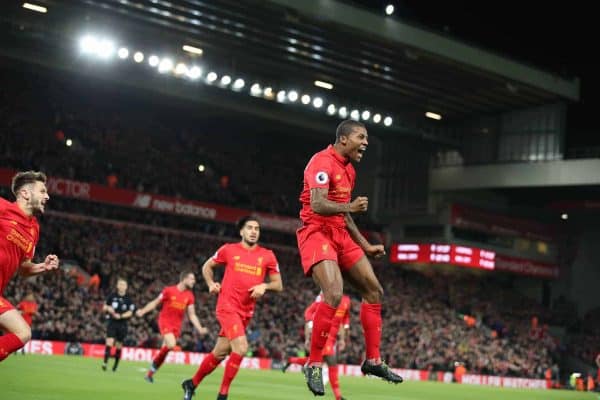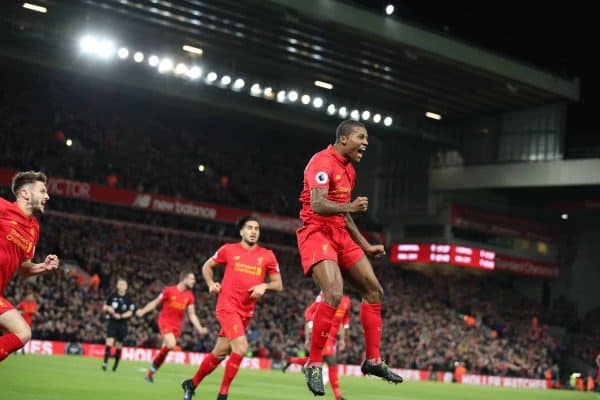 Georginio Wijnaldum's early goal gave Klopp his first win over Guardiola in England, having arrived two months before, and saw the German end a calendar year ahead of the Catalan in the league for the first time since they first locked horns.
Klopp 5, Guardiola 4.
Manchester City 1-1 Liverpool (Premier League, March 2017)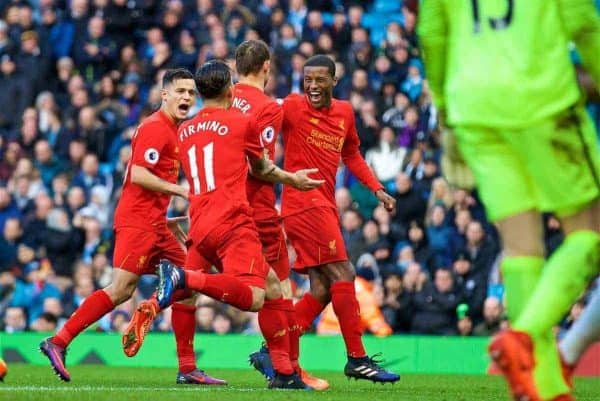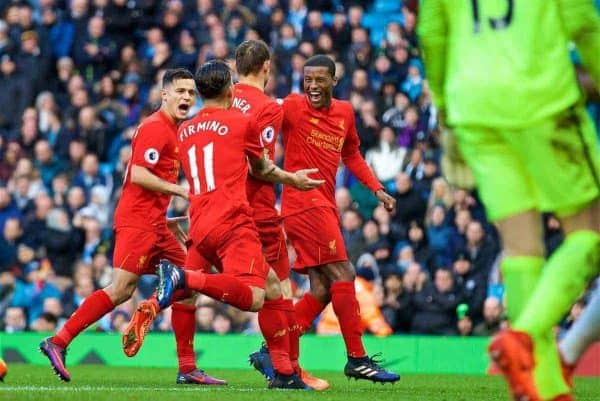 The only league contest between the two rival managers to end in a draw after James Milner's penalty against his former club was cancelled out by Sergio Aguero.
Klopp 5.5, Guardiola 4.5.
Manchester City 5-0 Liverpool (Premier League, September 2017)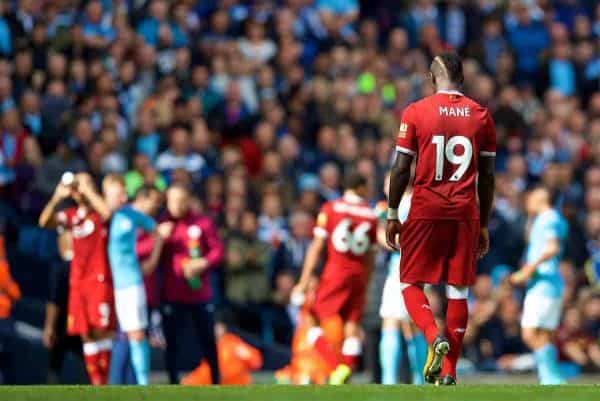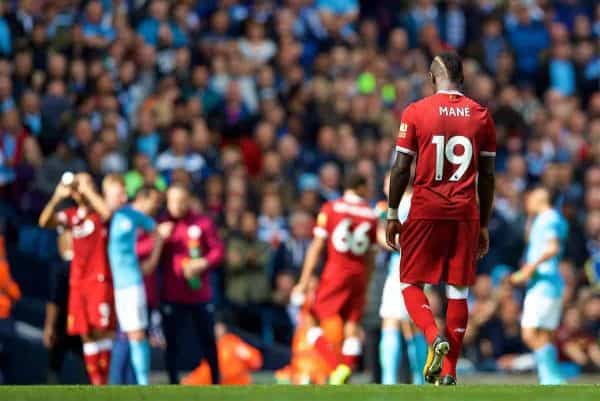 The sending-off of Sadio Mane with the score at 1-0 completely changed the game as Gabriel Jesus and Leroy Sane both scored twice to add to Aguero's opener.
Klopp 5.5, Guardiola 5.5.
Liverpool 4 Manchester City 3 (Premier League, January 2018)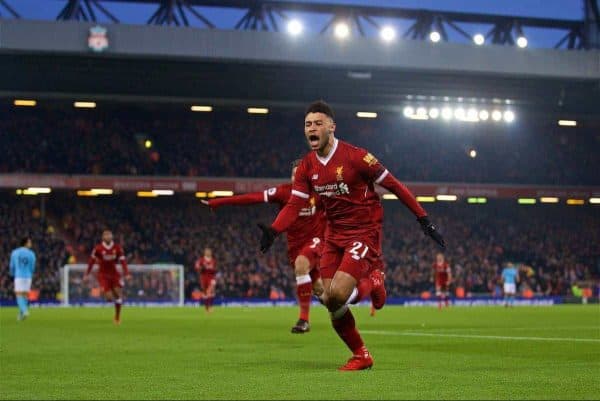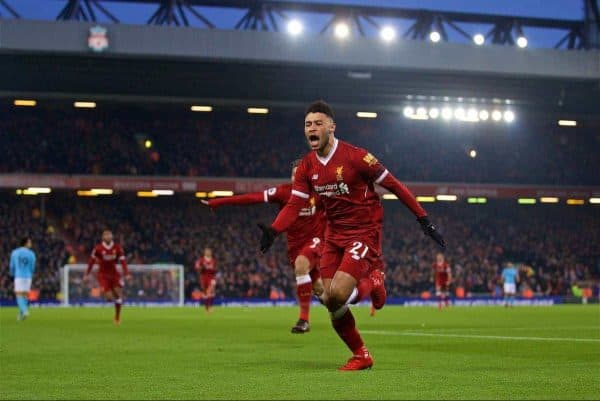 Possibly the game of the season up to this point.
Alex Oxlade-Chamberlain and Sane traded goals in the first half before Roberto Firmino, Mane and Mohamed Salah scored in a stunning nine-minute spell.
Bernardo Silva and Gundogan added late goals but City's unbeaten Premier League run was ended.
Klopp 6.5, Guardiola 5.5.