Liverpool head into the final day of the season needing a positive result to guarantee themselves a top-four finish—not the first time they've been faced with such a scenario.
Jurgen Klopp's men were handed a boost with Chelsea's midweek draw to Huddersfield, but still need to complete the job themselves at Anfield against Brighton on Sunday.
Quite aside from finishing in the top four and landing Champions League football again for next term, the Reds simply must get back to winning ways after back-to-back defeats.
The Champions League final itself is yet to come, but Liverpool have often needed to take a victory from the last league game of the season.
Here are five such occasions from recent history…ending in both celebration and disappointment.
2000/01 at Charlton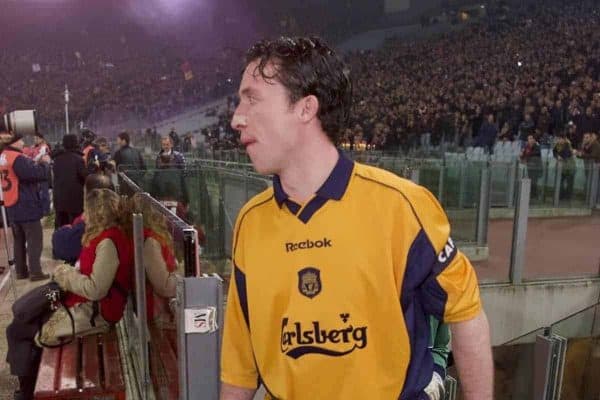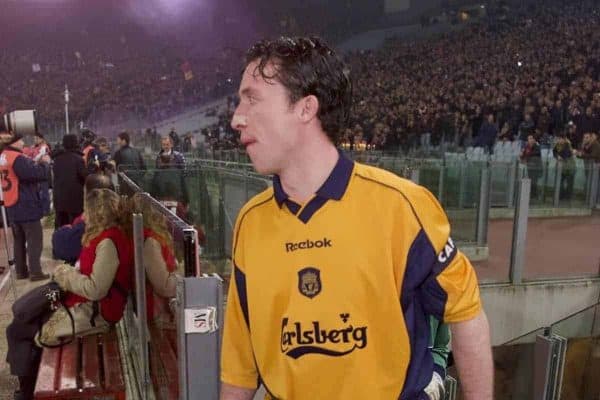 Back after the turn of the century, only three Premier League sides qualified for the Champions League—and Liverpool were vying with Leeds for the final spot.
On the last day the Reds held a one-point advantage, but while Leeds had a home game to bottom-half Leicester, it was a trip to Europe-chasing Charlton for Gerard Houllier's men.
Any nervous fans needn't have worried, for the Reds had God on their side.
A sumptuous overhead kick from Robbie Fowler put the Reds ahead after the break and they ran riot thereafter, winning 4-0 in the end.
Danny Murphy scored one, Fowler hit another and Michael Owen rounded matters off.
Securing Champions League football was the final task in hand for the Reds at the end of a memorable and long, very long 63-match season in which they had already won the League Cup, FA Cup and UEFA Cup.
2002/03 at Chelsea

A play-off on the final day, essentially.
Houllier's side went to Stamford Bridge on the last game of the season, level on points but behind on goal difference.
The blues were fourth and in the final Champions League place, the Reds were fifth and only a win would do to reverse positions.
Sami Hyypia had the travelling Kopites dreaming of a famous win with a goal early on, but by the half-hour mark the tables had turned.
Marcel Desailly and Jesper Gronkjaer netted in turn and a late Steven Gerrard red card summed up a miserable end to the campaign as the Reds went down 2-1, ending fifth.
2013/14 against Newcastle

A title challenge, albeit one out of the Reds' own hands.
Two weeks earlier Liverpool were within sight of greatness; a loss to Chelsea and a draw at Crystal Palace changed all that.
On the last day of the season Luis Suarez and Co. had to beat Newcastle and hope Man City lost to West Ham; while goals from Daniel Agger and Daniel Sturridge ensured their own part was played, it wasn't to be.
Second place and dreams of what might have been was all that was left for Brendan Rodgers and his team, and it was never as good again.
2014/15 at Stoke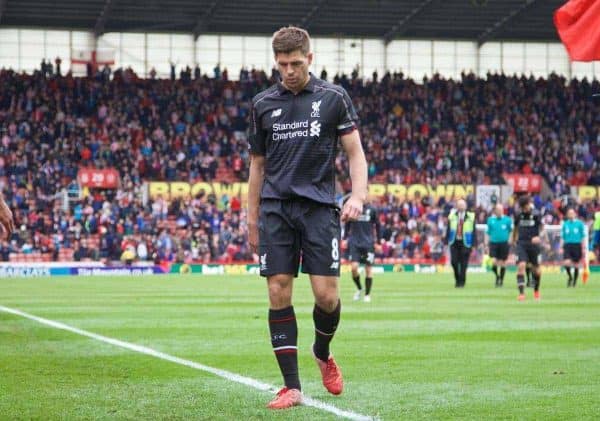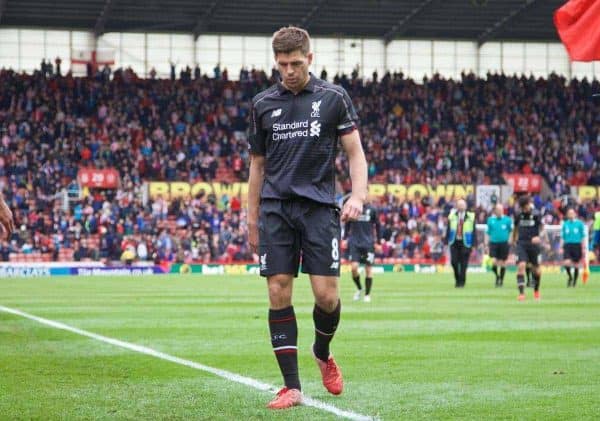 A low-key battle by the Reds' lofty standards, but the end of 14/15 saw a fierce fight for a Europa League spot.
Ahead of the final day, Liverpool were on 62 points, Spurs 61 and Southampton 60.
It couldn't have been a less-pleasing positive outcome: Rodgers' team were absolutely destroyed by Stoke, 6-1 in an embarrassing farewell for Steven Gerrard.
The Reds dropped to sixth after Spurs won, but Saints' own loss meant sixth and a European place was Liverpool's for the following campaign.
While that wouldn't erase memories of a mauling at the Potters, a European adventure turned out to be on the cards after a change of manager, with Jurgen Klopp taking Liverpool to the final having assumed the helm midway through the following campaign.
2016/17 against Middlesbrough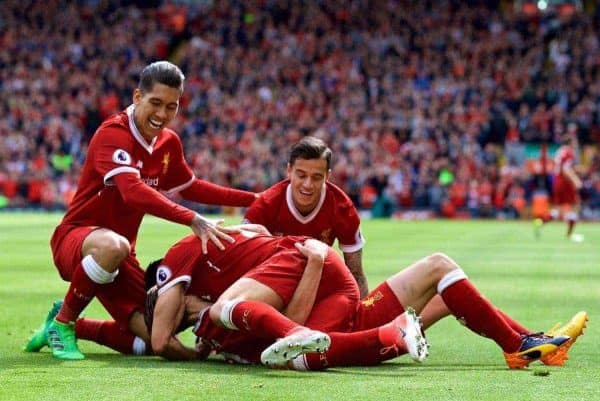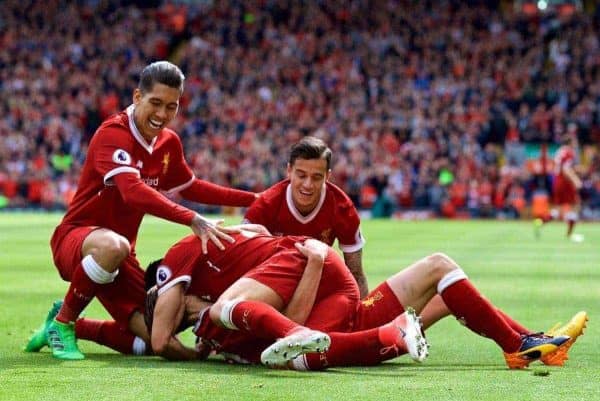 Chasing Champions League last season, the Reds were fourth heading into the final game and only a win would guarantee they'd finish ahead of Arsenal.
Given the Gunners were hosting Everton, it didn't seem as though Jurgen Klopp's men should hope from any favours from their neighbours…and so it transpired with Arsenal winning 3-1 with 10 men.
Anfield was the setting and Middlesbrough the opposition, and the absolute relief when Gini Wijnaldum found the net just after half time was enormous.
Quickfire Philippe Coutinho and Adam Lallana goals followed and the Reds went on to take three points and fourth spot.
Enter the Champions League for the current campaign…and we all know how that story has developed!