Liverpool will face Real Madrid in the Champions League final on May 26 in Kiev as they seek to win the famous old European trophy for a sixth time.
It will not, of course, be easy. Nothing as special and as sought-after as the European Cup ever is, and rightly so.
Real Madrid are not only reigning champions of Europe, they've won it three of the last four years, and 12 times overall.
They are one of very, very few teams on the entire planet who can claim as much European royalty and heritage as Liverpool, and perhaps the only side who can claim more.
Real Madrid is an exceptional club, a successful team and have tremendous players in their ranks.
But they are not infallible. They are not unbeatable.
Biggest strengths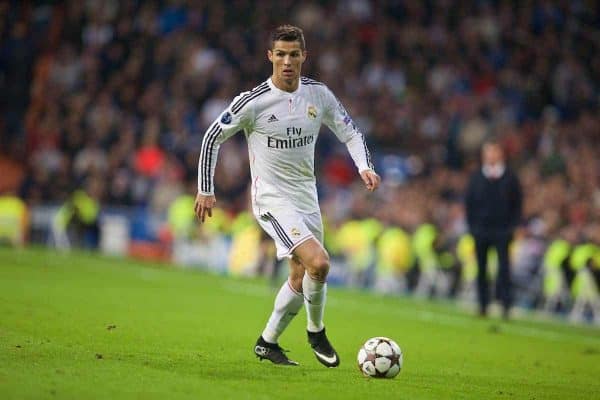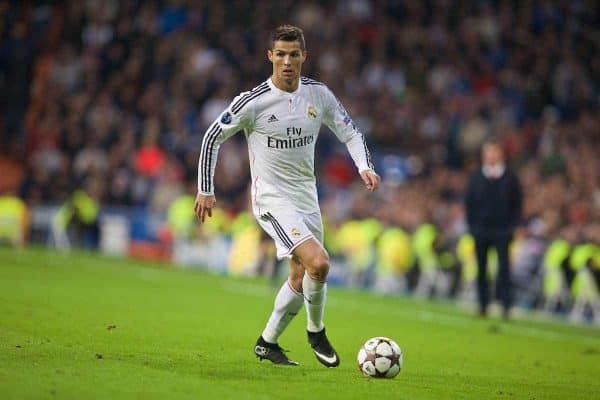 A strange team in some respects, Real Madrid can sometimes be at their most dangerous just when the opposition feel they are getting the upper hand in matches.
From all angles and with all players involved, Los Blancos are capable of playing extremely fast, extremely direct and can create a chance out of nothing—and have clinical players who can finish those chances off.
Their biggest strengths are undoubtedly seen with movement and exchanges of passing in the channels, just outside the penalty box and with runners into the area from deep.
Creative midfielders, goalscoring wide men and overlapping full-backs complement each other brilliantly on the ball and on the counter-attack, and their dominance yields goals by their sheer relentlessness at times.
Individually, of course, there's also a shed-load of quality.
Luka Modric and Toni Kroos are exceptional and consistent, Isco is a wizard when on top of his game and in Cristiano Ronaldo they have a forward who has known nothing but goal celebrations for over a decade.
Style guide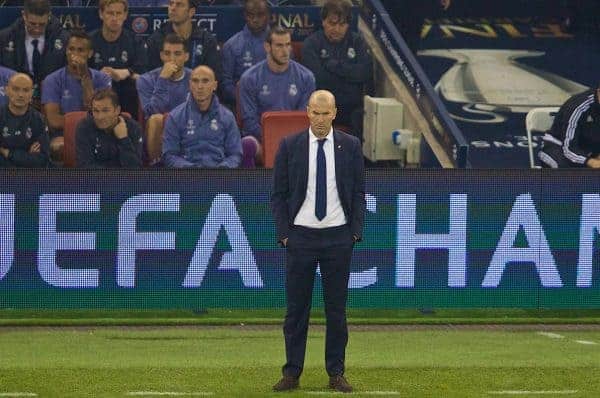 In some ways, Liverpool share traits with Real Madrid.
Not in the manner of build-up play or pressing, where the Reds can be lightning and devastating, but in that Madrid do not need more than a few seconds to go from under the cosh to leading the match.
They tend to be disappointing in spells, conceding possession and looking sloppy in their positional work.
The midfield line can look loose, disjointed—then two passes later, the opposition is cut open and that dangerous front line is off celebrating.
They can dominate, too. A rotating cast in midfield allows freedom of movement and there is an ever-present aerial threat in the box regardless of who starts.
Real Madrid under Zinedine Zidane have been known to launch 30 or 40 crosses into the box in a match; they aren't shy about utilising whatever means necessary to find a route to goal.
The full-backs will fly upfield, over and over, and Marcelo in particular is part wing-back, part playmaker. He will dictate the rhythm if given time on the ball, even coming infield instead of overlapping when it suits him to.
Ones to watch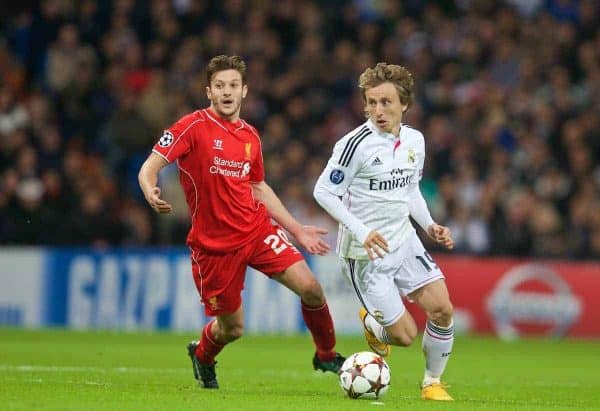 If he starts, Isco can find openings where none appear to be. His passing and vision is, in Liverpool fan terms, Coutinho-like.
He's not a cert to be in the side though, and if Marco Asensio instead makes the team, his pace and direct running is a game-changer of a different sort. He can shoot from all angles, cross extremely well and will link midfield to attack with aplomb.
The real fulcrum of the team, though, is Luka Modric.
Kroos is the controller, but Modric brings industry as well as finesse, the ability to win back possession and immediately play between the lines.
He'll be selfless if it's required, but on the ball he can beat teams on his own.
Finally, there's Casemiro: nominally the defensive midfielder, but often with instruction or licence to drive forward, carry the ball or act as a battering ram threat inside the penalty box.
The rotation in midfield is a surprising weapon against those who are not alert and not tracking runners.
The manager and his choices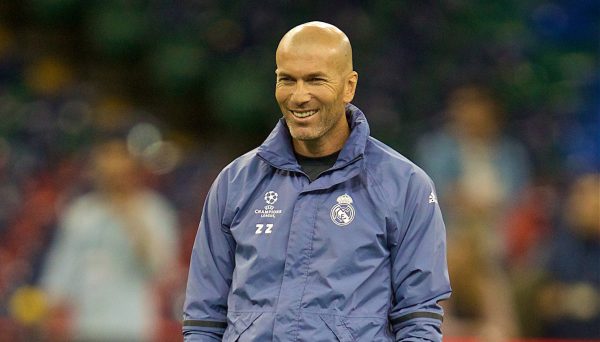 Zidane will face a few key selections: at right-back, Dani Carvajal faces a fitness race and Lucas Vazquez, though hard-working, is most certainly not a defender.
Karim Benzema will probably start up front after his semi-final goals, but there's still a choice between Gareth Bale, Isco and Asensio, along with whether to start 4-4-2 or 4-3-3.
Real have used both this season, switching according to personnel.
Fans and media alike in Spain have long questioned Zidane's tactic of repeatedly playing his favourite players rather than allowing others to win a place in the team because of good form.
But with three European Cup final appearances in succession under his leadership, it's fair to say he's made the right calls so far.
How can Liverpool beat them?

Does the above sound disheartening? It shouldn't, at least, be surprising—Real Madrid are a massive side and always seem to win, at least in Europe of late.
But they are not unbeatable, far from it.
Plenty of sides have left the Santiago Bernabeu wondering how they haven't at least earned a draw, or even more, with fortune favouring Los Blancos.
The Reds have to create their own luck though, and there are two key areas to pinpoint in doing so.
Firstly, the gaps between midfield and defence.
Casemiro is physical and aggressive, but Modric and Kroos are not always quick to react and track back when possession is lost.
That's fine in many cases when the defence can deal with mid-level and even European-standard opposition attacks…but Liverpool are different.
Liverpool, this season, possess European record-shattering front men.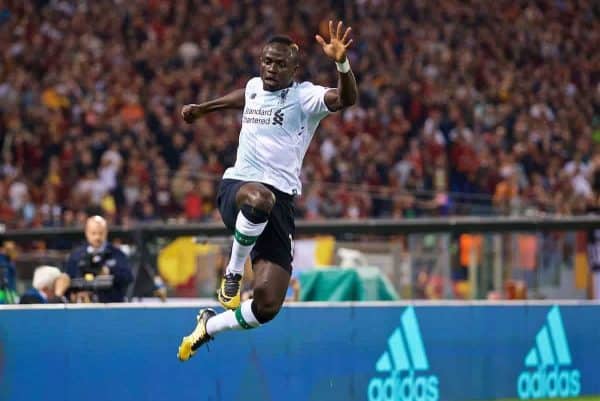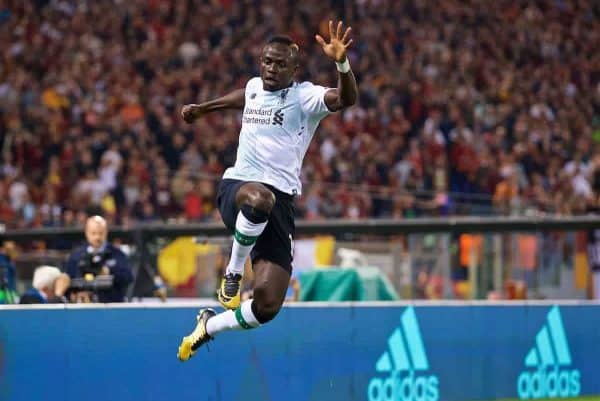 Turning over possession anywhere in central midfield, especially early on in the match or just after half time, when the Reds are typically strongest, is going to be the best chance of creating sustained pressure on Madrid's goal.
Win the ball and flood forward, and Liverpool could easily find themselves outnumbering Madrid's back line over and over.
The full-backs push up and the midfield doesn't always drop; add in the pace from Mohamed Salah and Sadio Mane, and the lung-bursting runs of Gini Wijnaldum or James Milner, and we could see four against three with alarming regularity.
Secondly, Liverpool must make use of the spells when they are on top.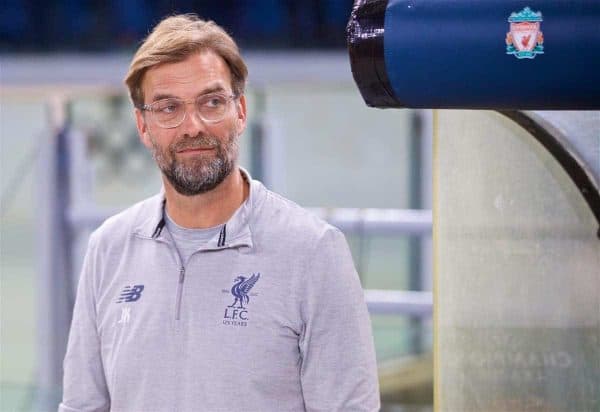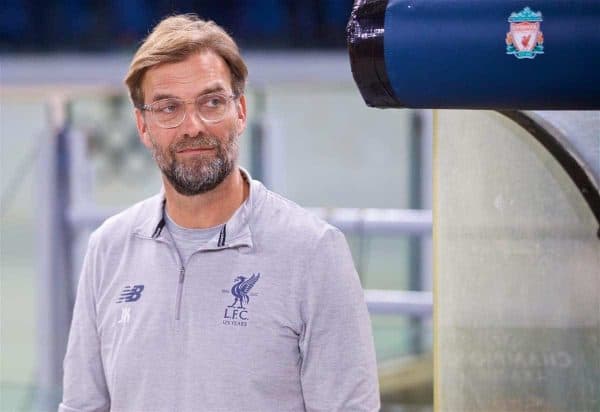 It's to be expected that Madrid will have long stretches when they appear to dominate, particularly in the second half if the Reds have gotten themselves ahead.
Those spells can be difficult to defend against, but similarly, Madrid themselves have 10- or 20-minute patches in games where nothing they do goes right, when mistakes occur and concentration drops.
Game management isn't just about defending a lead; it's about identifiying when the moment is exactly right to strike hard, fast and repeatedly in attack.
Key battles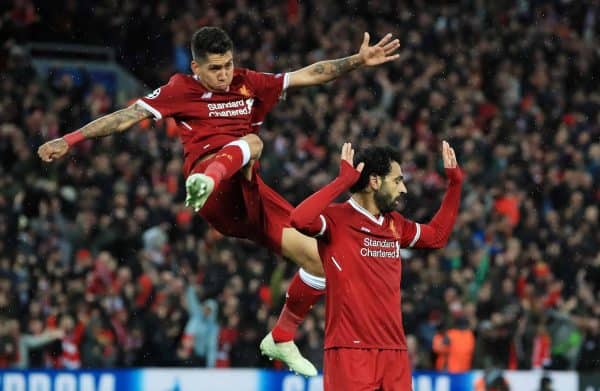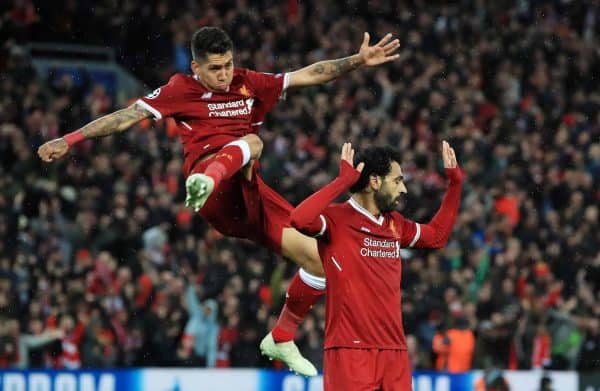 Roberto Firmino vs. Sergio Ramos is No. 1 to look out for.
There are many who will decry Ramos as the world's best centre-back. To a point that's correct—in one vs. one situations, few can match his range of talents.
He's fast, strong, utterly committed and has an arrogance about his game borne of knowing he's incredibly good.
But defending isn't just about tackling, and that side of the game is where Ramos repeatedly comes unstuck.
His concentration can waver, and when he makes a mistake he tends to follow it up with errors of judgement in trying to fix the hurt he has caused.
Firmino's movement is key here: lure Ramos out of that central defensive zone, as he loves to step up, and the Reds' in-from-out wide men can strike, particularly Salah if Marcelo has roamed high, with Ramos the left-sided centre-back.
Secondly, James Milner against Modric.
They couldn't be further apart in terms of being fashionable, but Milner matches and exceeds even Modric for industry, an ability to work both centrally and in the channels, and even for being a supply line to the attack.
It's critical that the Croatian is shut down when Madrid are on top and, him being on the right more often, it's likely that the job will fall to Milner.
This one will be a crucial battle for control of the midfield zone.