Virgil van Dijk cannot hide his excitement ahead of the Champions League final, admitting, "it almost doesn't get any bigger than this game."
Van Dijk arrived at Liverpool in January for a world record fee for a defender, with enormous expectations on his shoulders.
As the weeks and months have passed, any mention of his £75 million price tag has long been forgotten, such has been his influence and consistency.
The Reds conceded the joint-fewest goals in the Premier League after Van Dijk moved to Anfield, and his all-round brilliance has seen him regarded as one of the world's best centre-backs.
In the space of just under five months he has reached a Champions League final, and his performance against Real Madrid on Saturday is going to be so important to the final outcome.
The Dutchman admits he cannot wait for the match to start, as he looks to repeat the achievement of some of the Liverpool legends who have come before him.
"I've spoken with a lot of big, big legends of the club already and I like hearing stories of them back in the day. It's great to be part of something special now," Van Dijk told Liverpoolfc.com.
"There is definitely a chance [to write our own history]. It is going to be a hard task, but we just need to believe in ourselves. We know we have the quality, we know we have the game plan to make it difficult for any opponent.
"We have to respect them in a certain way, but we're not going to fear them. We want to win the game and we're going to do everything that is possible. It's going to be a very big game.
"I'm very excited, obviously. It's a fantastic game and it almost doesn't get any bigger than this game.
"We're looking forward to it, we need to enjoy it and we need to be ready.
"It's a game that not a lot of players play in during their careers. To be playing in the Champions League final with Liverpool is something special and I can't wait for it."
Van Dijk has also heaped praise on his teammates and the Liverpool fans for being so welcoming, making it very clear how much he appreciates the support.
"Sometimes I forget I've only been here for five months," he added.
"I think that's credit to everyone around me – the staff, the players obviously, the people at the club who help me every day. It also helps a lot that my family is settled here, too.
"We have a great, great bunch of guys in the team and I think the team spirit is very good, which is very important for players to settle in. It only can grow.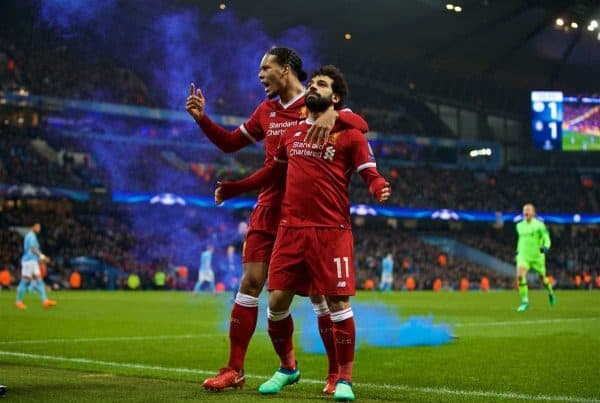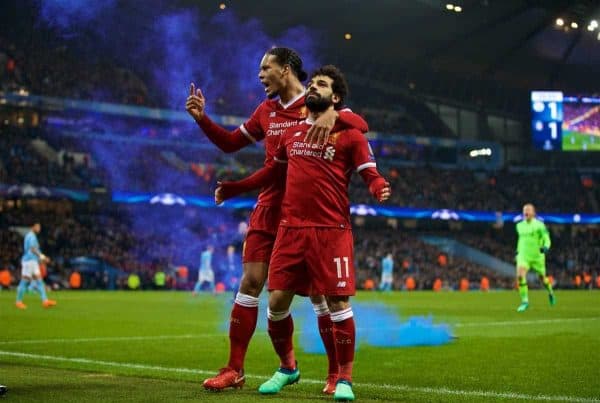 "I've not really been surprised [by our supporters]. I've seen so many examples, games or pictures or anything, and our fans are everywhere.
"Even when I wasn't a Liverpool player, when I travelled around the world and I would see so many Liverpool shirts and fans.
"Now I really know how big the fanbase is of Liverpool. I am very proud to play for them and give my all for them.
"I see the videos of them on social media – I can't miss it really! It makes you proud. It makes you motivated to give even more than you already are trying to do. You play for the team, you play for the club and you play for the fans as well.
"It's amazing to have such support behind you."
Should Van Dijk help inspire Jurgen Klopp's side to victory in Kiev, it will cap off one of the greatest ever starts to a Liverpool career.
Just six months ago, the 26-year-old was starting for Southampton at Anfield, proving powerless to stop Liverpool running out 3-0 winners.
He will now stride out in the biggest game in club football, well aware that he can become a Reds legend in the space of one night.