Dejan Lovren may be one of the most divisive players in the Liverpool squad, but Jurgen Klopp is clearly a huge admirer of the Croatian.
Lovren has struggled to convince the masses ever since joining the Reds from Southampton in the summer of 2014.
At the time, he was seen as a key acquisition at centre-back, with many confident he would shore up a defence that had leaked 50 Premier League goals in 2013/14.
The last four years have been a string of false dawns for Lovren, however, with good runs of form often ruined by catastrophic mistakes.
Perhaps his lowest moment came in the 4-1 defeat to Tottenham at Wembley last October, when two terrible mistakes early on both led to goals, before Klopp substituted him with just 31 minutes played.
It looked like the end of Lovren's Liverpool career at that point, but he has responded admirably, generally proving reliable in the Reds' march to the Champions League final.
In an interview with Robbie Fowler in the Mirror, Klopp admits he was furious with the 28-year-old after that Spurs game, but also truly believes he is a "world-class" defender: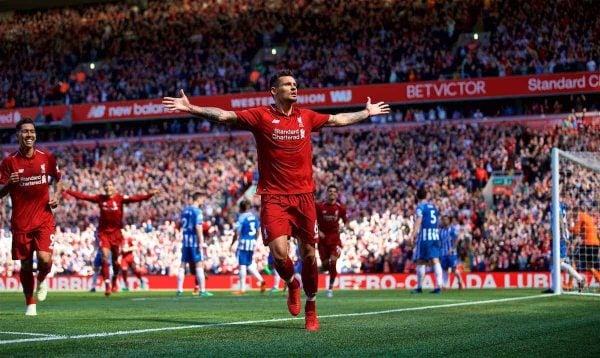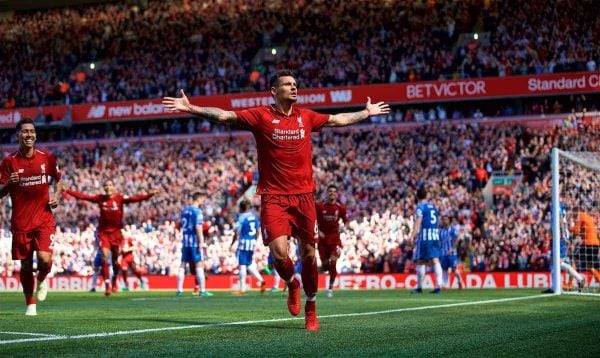 "I took Dejan off after 25 minutes and I didn't speak to him afterwards. But then a few days later I saw him waiting for my talk, so I said, come in. 'You took me off after 20 minutes'. Because you were bad.

"But I said to him—maybe this was the decisive moment when he got it—I think he's a world-class centre-half, 100 percent.

"Yes with weakness, concentration can happen from time to time, could be harder here, whatever. But he is a world-class centre-half, otherwise he would not be here any more.

"Kolo Toure left, Martin Skrtel left, Mama Sakho left, a lot of centre-halves we had all left. He's still here, I am not blind and I am not silly.

"Especially because the whole crowd would be happy if we do it—it would be easy [to let him go].

"But I am completely convinced about him. That is all there is to it. So he hears I think he's a world-class centre-half, and that maybe helped him, I don't know.

"But it's really the thing that players need help in these moments, and they need a clear opinion.

"They respect me, so if I think they are good, then they start thinking themselves they are good. And Dejan Lovren is 100 percent a world-class player."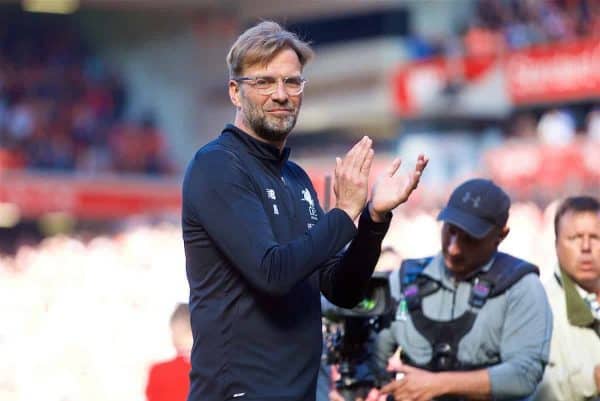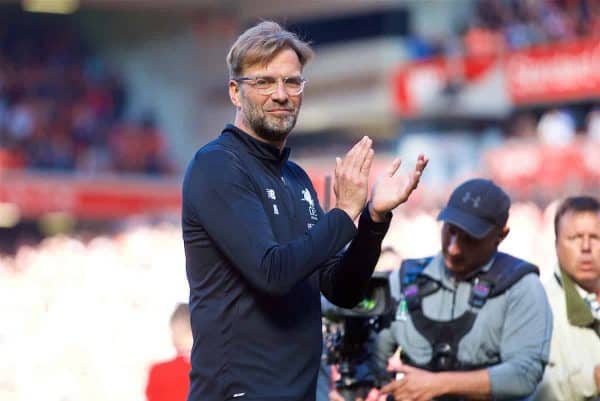 Klopp also spoke passionately about sticking up for his players and taking the blame for bad days at the office:
"I can take the pressure, I really can take it. I don't know why, but I can take the pressure.

"Another little agreement with my players: for the good performance, they are responsible. For the bad performance, I am responsible. That is really important.

"Football players need someone around who is there for them in the decisive moments, and I really feel that is my job to do."
Liverpool have both a special manager and a special human being in charge of the club in Klopp, and the ways he handles his players is inspirational.
Whether or not he honestly believes Lovren is world class is up for debate, but he knows how to get the very best out of his players in terms of boosting their self-esteem.
Compare his style with that of Man United manager Jose Mourinho, who is currently throwing his players under the bus at every given opportunity, and it is the polar opposite.
There is nobody better for the Liverpool job, and hopefully Saturday's final against Real Madrid will be the greatest night of his managerial career to date.